My dark moments ( weekly prompt)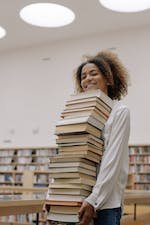 I wasn't always a bright student, through out my primary section I wasn't among the top ten in my class I was always found at the middle or almost the end, it wasn't much of a problem to me then what could I have known back then I was just a kid and whenever I get home with that result of mine my parents would always tell me am the best and they would encourage me to do better they would always say "those people taking 1st do they have two heads".
During graduations where the call out student and give them gifts I was never called out, when I entered secondary level it didn't really change through out my Jss1 to Jss2 I was just an average student. Then in my Jss3 there was this competition going on in my class.
It was a competition where the students within themselves compete to come out the best like to be among the first five, I had always been under the shells of not been the best and I can't do it, it was just one girl in our class receiving all the gifts they would call her out for best in this that and eventually almost everything.
We saw her as the brilliant and intelligent one among us and that no one would be able to pass her, she was like every teacher best student they all liked her. I always failed and I wasn't recognized it was more like if they school wanted to choose anybody for any competition outside the school inorder to represent the school the would pick out the best and if we ever wanted to participate we wouldn't be welcomed.
I was excluded from anything best or better and it kept eating me inside, even they teacher would make you feel like you aren't worth it like you can't do it because of their favoritism. They would always pick their favorite student to answer questions in the class just a few teacher wouldn't do such, I determine to strive to do better I wanted to come out the best.
I wanted to be recognized and prove that I can be better than what they see me to be, I was tired of been selected out because I wasn't qualified enough so I started reading harder, staying up late at night to read more, focusing more in class rather than my usual playing and even asking questions when am confused, it wasn't easy at first I wasn't seeing much progress but I decided not to stop.
At the end of my junior secondary school there was a little improvement and my parents could notice it even my class teacher told me to keep up the hard work I had shift from my normal spot to a better one though I wasn't seen at the top but I knew I would reach their one day, though I wasn't called out to receive gifts but I was happy within me I had this fulfillment inside and that was all I needed to do greater.
Trust me in my senior secondary school I was seen as the first five student, my teachers liked me and I indulge in some competition here and there, my dark days were over I wasn't kept behind anymore I was kept Infront not just to be there but to lead.
My moment of set back was over, those things that crippled me were no longer holding me down I was bigger than them, I was no longer intimidated by anything I was no longer afraid to speak anymore.
I dealt with failure and overcame it, thanks for reading through with me it's indeed a pleasure.
---
---