Rising Star Game - I finished level 26.
I didn't notice how I got through level 25 and forgot to screen it.
So now I am writing that I have passed level 26.
I completed 25 Licensed busking missions.
For these two levels, I never gained 200 fans, so I didn't have Saturday missions.
All my missions were long, I took music lessons several times.
Nothing particularly happened beyond these two levels.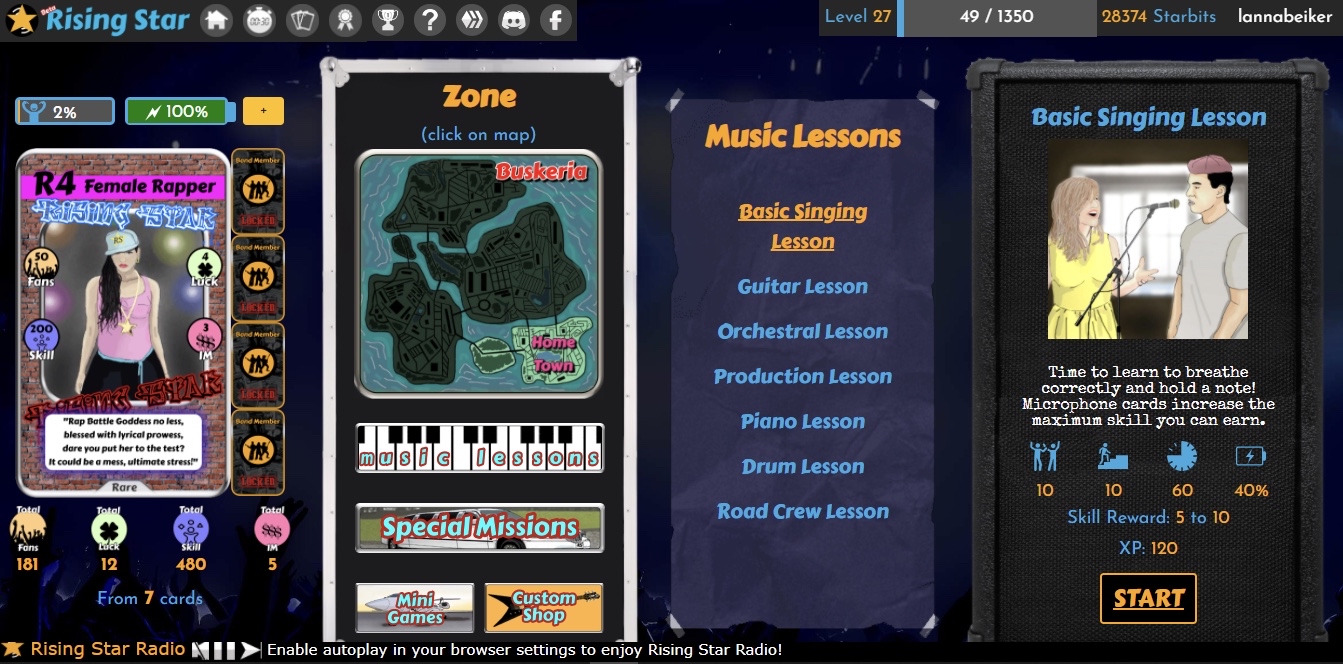 I continue to play.
I continue to play, who have not started yet, join the game too.
Join the fun through my referral link
---
---