Rising Star Game - I finished level 29.
Since, after level 28, as I already wrote, I constantly had more than 700 fans, I was able to play on long missions.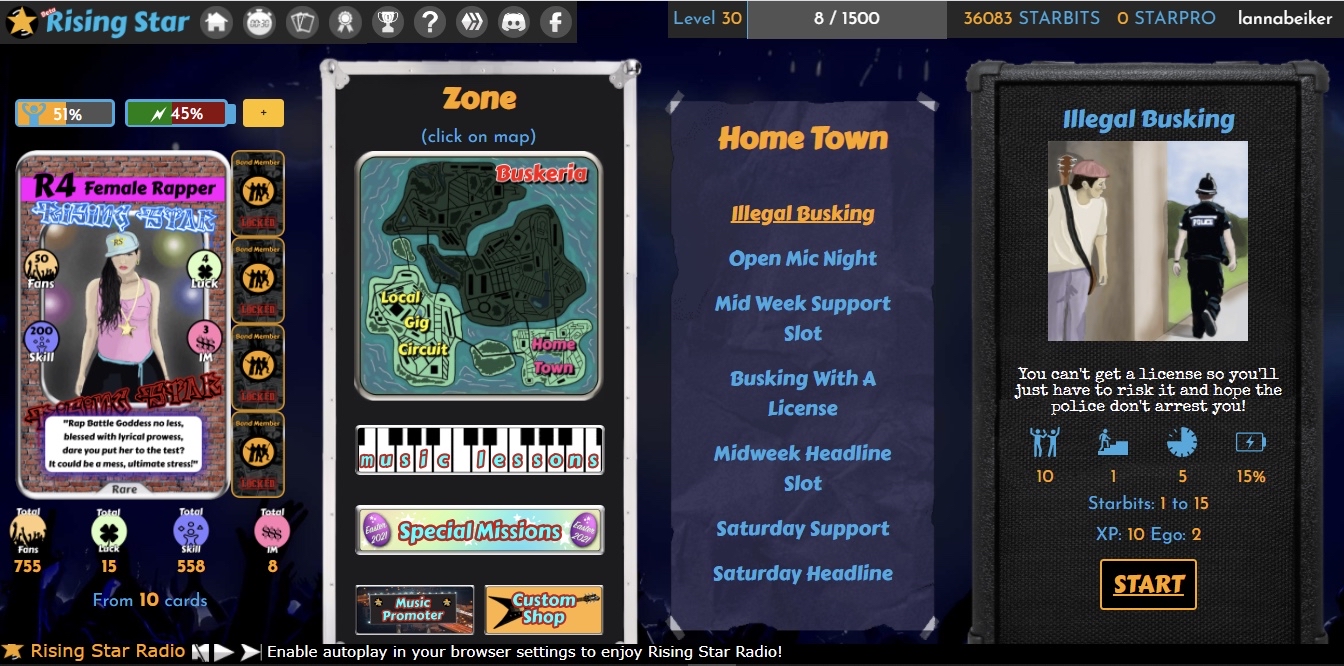 As a result, I completed the required amount of Saturday Headline and opened up new territory.
Unfortunately, I miss a mid-range acoustic guitar to play it.
I wanted to buy it, but she can't figure out how I can pay for it.
I pay at Starbits, but nothing happens.
And what is Sweet Hive, I still cannot understand.
And I can't figure out how and what to change on Hive Engine.
I can't buy a pizza box either.
I bought 1 pizza box in Hives, I wrote off 5 Hives, but I never saw where it was, I spent the money, but I never got the box.
There was some message that I needed to go to Hive Engine, I went in there - did not understand anything - and left.
So I can't buy anything in this game.
In Steam monsters, for example, I absolutely no problem buy the cards that I need, without any problems.
Very uncomfortable.
I continue to play for now.
But somehow without enthusiasm.
The motivation was to move to the next zone.
And, since I can't continue there, and I can't buy a guitar either, the interest disappears.
---
---