LBI Gov Team Roadmap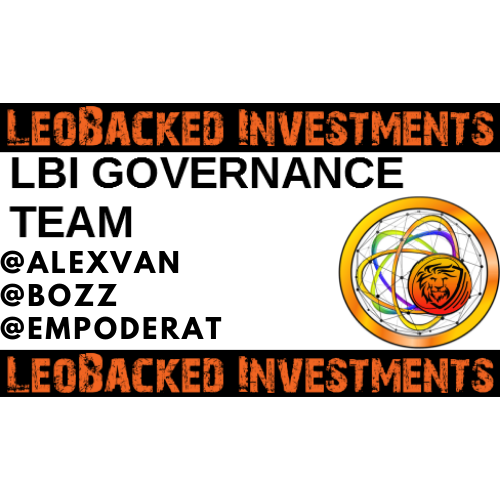 Greetings LBI stakeholders! With the governance election behind us, it is now time for the team to put feet to the ground and get to work serving you, the LBI faithful.
The @lbi-token team recently posted about what is going to be on our agenda for this first governance term. Please note, this first term will be nine months long, but all other governance terms in the future will be six months.
One of our first orders of business will be holding another election for dividend payments. In case you are new to the project, at the end of the first month of token sales, the LBI team had an election to see if holders wanted them to immediately start paying out tokens or if they wanted to wait three months to help build more capital.
As a reminder, the more capital that LBI holds in Hive and other second tier community tokens, the more they can earn in curation and other profits, thus a greater amount that can be passed along to the holders as dividends.
Believe it or not, we are nearly a month away from being at the end of the first three-month extension period that the voters approved.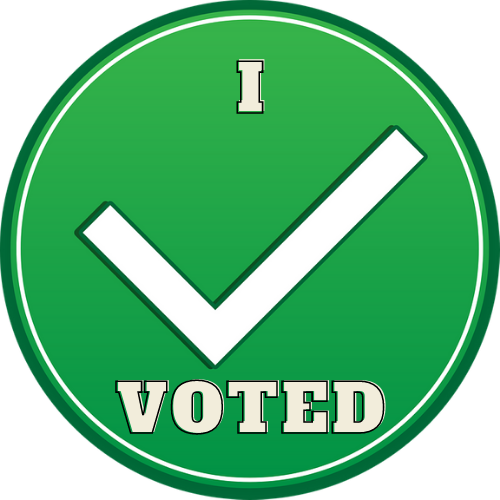 In the middle of March we will be creating a post asking you to cast your vote as to whether the LBI team should continue to build their capital for another three months or if they should start distributing dividends at the beginning of April.
This voting window will remain open for a week at which time it will close, and we will begin counting and certifying the election results.
Please remember your stake ensures your vote, so it is important to take the opportunity and let your voice be heard when the window opens.
Here is a quick reminder about the vote weight each LBI holding tier has:
| Tier | LBI Holding | Vote Value |
| --- | --- | --- |
| Tier 1 | 10-99 | will earn a vote equal to 1 |
| Tier 2 | 100-499 | will earn a vote equal to 2 |
| Tier 3 | 500-2,499 | will earn a vote equal to 3 |
| Tier 4 | 2,500-9,999 | will earn a vote equal to 4 |
| Tier 5 | 10,000+ | will earn a vote equal to 5 |
---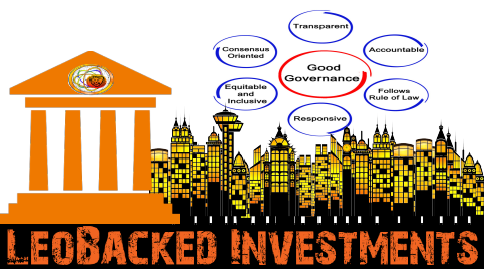 ---
Moving forward, we will be following the model that was proposed and voted on in this post. This is the roadmap the governance team has for the future:
Assumptions: The governance team was voted in at the beginning of February and this first team will hold a nine-month position. This means we will need to have a condensed three-month window for this first batch of proposals, so we can then get on a proper six-month schedule.
End of March 2021
Hold a vote to determine if holders want to continue to build the account or immediately proceed with dividend payments
Open call for proposals
Mid-May 2021
Governance team will collect proposals and present them for a popular vote
End of May 2021
The top five proposals from the popular vote will be passed on to the LBI holders for a governance vote.
After a two-week period, the top two proposals as voted by the stakeholders will be passed
Beginning of June 2021
A new call for proposals will be initiated
End of July 2021
We will hold another governance vote about dividend payments (if needed based on the March vote)
Mid-December 2021
Collected proposals will be put to a popular vote to determine the top five
Open call for new governance team nominations
End of December 2021
Top five proposals will be put to a governance vote
Governance team voting
Please note that there may be some additional votes through this period as we look to potentially establish a gaming team and things become clearer with Project Blank.
As a team, we are really looking forward to serving this vital function for the stakeholders of the LBI token. Together we will ensure the success of this great project!
---
21/03/2021
*edit by @empoderat,
Changed the voting window text to one week (instead of two) to avoid discrepancies between posts.
Posted Using LeoFinance Beta
---
---