Voting upon weekly dividends - 2nd vote
Dear LBI holders,
3 months have passed, since we had our initial vote on the payout of weekly dividends.
As announced in the latest post regarding the roadmap, we will proceed with the vote on the dividend payout.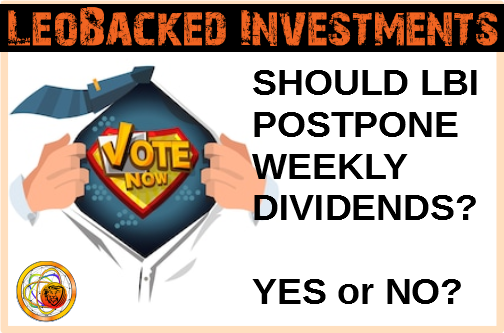 Should LBI postpone weekly dividends for another 3 months?
Please comment either...
Voting for this will last 1 week from the upload:
Results will be uploaded the day after voting finishes
If YES wins, we continue to reinvest 100% of earnings and vote again in 3 months
If NO wins, we start paying dividends from the 28th of March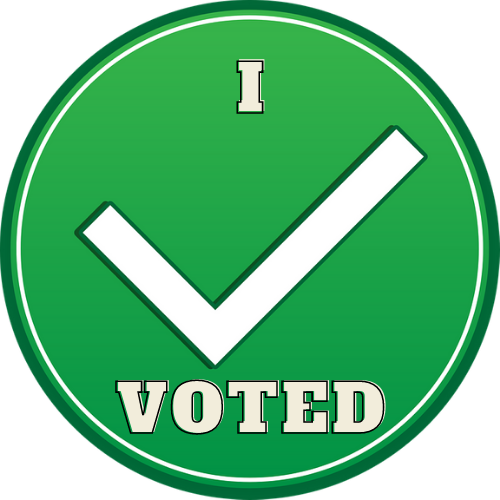 If yes wins, we can review our position in 3 months. The longer the dividend payment is been held off, the stronger the foundation is for the project, as everything is reinvested.
If no wins, we will pay out LBIs first weekly dividend on the 28th of March. That would be 50% of earnings to be split up between token holders, 40% going to reinvestment and 10% going to the @spinvest-leo for @silverstackeruk's services.
Voting Weights
LBI governance voting is based on weighted voting tiers dependent on your LBI holding. We have 5 tiers ranging from 10 tokens worth 1 vote to 10k+ worth 5 votes.
1/ 10-99 LBIs will earn a vote equal to 1
2/ 100-499 LBIs will earn a vote equal to 2
3/ 500-2,499 LBIs will earn a vote equal to 3
4/ 2,500-9,999 LBIs will earn a vote equal to 4
5/ 10,000+ LBIs will earn a vote equal to 5
Follow @lbi-gov to ensure you don't miss out
Re-blog this post for exposure
Posted Using LeoFinance Beta
---
---