Are You Positioned For The Bull Market?
This is an odd question to ask considering the cryptocurrency market is totally controlled by the bear. Yet, it is something that we have to consider.
Unlike many other asset classes, cryptocurrency is very interesting. Rarely does it return to its previous lows. Instead, it operates based upon a run up, pull back, ever increasing model. Naturally, this is not for every coin or token but is the overall pattern.
Why is this important? From those who understand charting, long term, crypto epitomizes the higher lows, and higher highs pattern. This might confuse some people but it actually makes a lot of sense.
Cryptocurrency is also a technology. Actually, in addition to being a technology, it is tied to one.
This means that it is always operating based upon the network effect. As more people get involved from a utility standpoint, the greater the value of the entire industry. At some point, this is reflected in market action.
Positioning Oneself For Greater Heights
I mentioned this before but it is worth repeating.
In January 2018, just before the peak of that bull market, my cryptocurrency holdings were roughly $180K. This is an estimate yet close enough for our discussion.
Fast forward to the end of 2021 and my cryptocurrency holdings topped $1 million. This was the result of some of what I hold being larger along with having more of it. Builders end up winning in the long run.
The reason I bring this up is to provide first hand accounting of how what was described above works. Due to this, I would expect my holdings, during the next bull market, to top $1.5M or $2M.
This is in accordance with the higher highs.
Why I bring all this up is to forewarn everyone: the bull will return. The challenge is that trying to position oneself after the bull is running is not how the wealth is generated. Instead, those who position themselves now are going to really benefit from the turnaround.
Here is a visual of what we are discussing: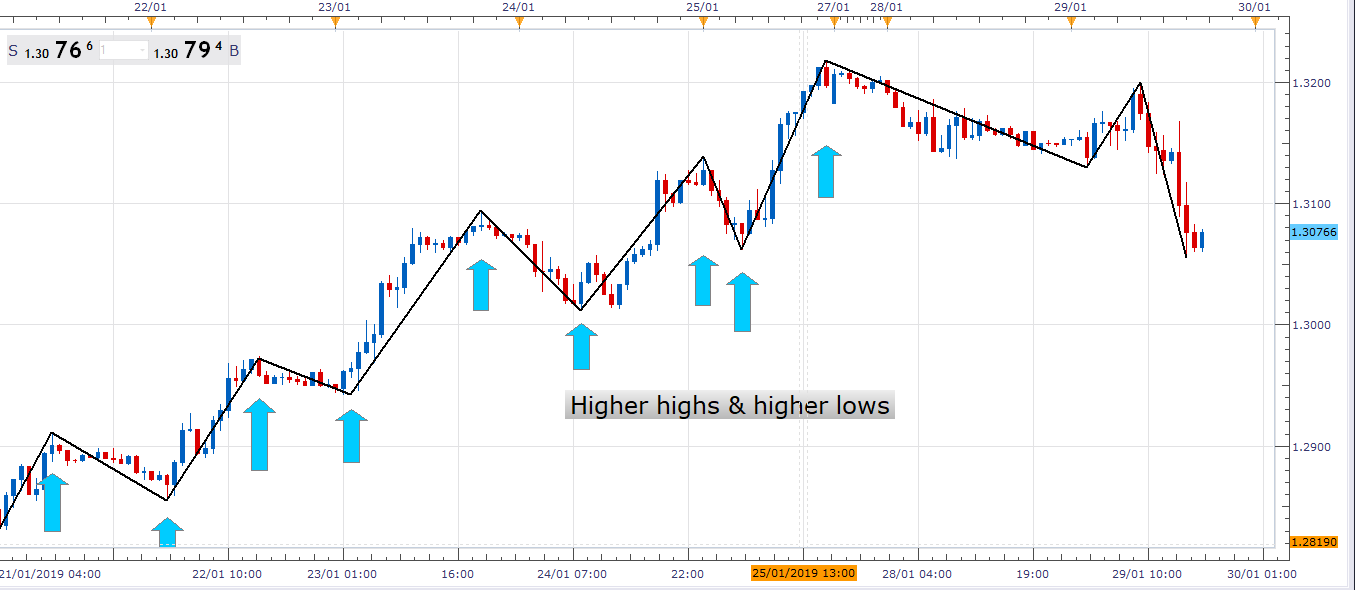 Source
Notice something similar? This is a log chart of Bitcoin.
Source
Fill Those Bags
Why do I keep preaching to keep filling those bags?
The answer should be clear now. If we are going to see a higher high in the future, which history tells us is coming, wouldn't it be better to have more of the coins and tokens when that arrives?
Here is where we can compound the returns. Not only do we get a nice movement up in price, but there is more to multiply the price by. This is how the numbers can just as described above.
We all know how this plays out. When the bull start to run, Hive will be flooded with posts of people announcing they are back. They thing they are taking advantage of an opportunity when, the reality is, that ship already sailed.
The time to fill the bags is right now. No this is not financial advice, just common sense based upon the charts above.
For those who are dedicated and loading up on holding in quality projects, the market will be your friend at some point. However, if your bags are near empty, what difference does a major price move mean? Bitcoin at $100K means nothing is you do not have any of it.
So whatever your favorite coins or tokens, keep focus on growing the holdings. On Hive we have the advantage where we can get rewarded for our efforts, removing the approach of only being able to buy in.
Just look at the charts again and try to guess where things are heading the next bull run.
My bet is we will see new highs. For that reason, I want as much in my bags as possible.
Article by @taskmaster4450le
Posted Using LeoFinance Beta
---
---