Creating the biggest POST EVER! - 186 users needed
Hello LBIer's, it's been a few weeks but I have not forgotten are given up on creating a post so big that it will take a full HIVE block to store it. Most of our daily reader will know about this but there is lots of fresh blood on LeoFinance and we are after 200 users so this might take a month are 2. As with anything, their is no beauty/reward without some pain/grind. If you are not aware of what we are trying to do, check it out.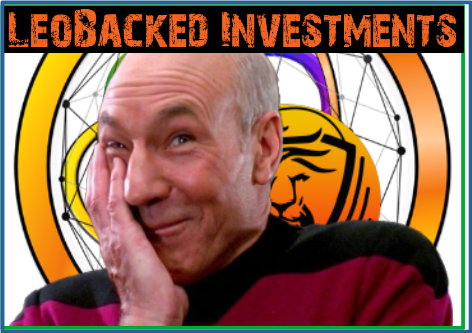 Goal - Produce a 64,000 character post
The maximum amount of date a HIVE block can hold is equal to a little over 64,000 characters in a single post. Comments and posts are the same things to the blockchain so it has to be within 1 post. We plan to create a post that will fill a complete block and call it the Leo block. This is all just for fun, I think it would be awesome to be part of the biggest ever post that can be created on the HIVE blockchain. But there is no monetary incentive to take part so most users will have no interest in taking part.
Collect 200 messages from LEO users
Each message must be 320 characters long (-/+ 10)
Collect at least 1 LEO from each taking part to be burned
Combine all 200 messages into 1 post and upload
Result - Biggest possible ever post
Can't be beaten, only equalled
That's right, we are going to create a post to the maximum amount that can be stored on a block within the HIVE blockchain. We will call it the Leo block and we're offering users the chance to take part.
Still, a long way off 200 users, im guessing this number will change to 100 as it seems to be difficult for people to think of a message containing 320 characters. If the message content was to be "explaining why i will do this later", we would have hit our 200 user target already. People can write 100-150 words to say they'll think of something and come back later instead of just doing it. Procrastination is a bitch.

Please see this post for full details
We require 200 people to give us 320 characters of content based on the numbers below.
64,000 characters divided by 200 people is 320 characters per person
320 characters per person to include username plus 2 for formatting
example,
username - @heyjoe = 320 minus 6 for username minus 2 for formatting equals 312 characters for content
Please remember that each space between words counts as 1 character
Pictures/videos are any media that will not be accepted
320 characters is around 56 words to give you a rough ballpark. It's very

How to take part
To take part will cost you a minimum of 1 LEO token, there is no limit to how much to can send to take part, 1, 5, 24.712, 100 LEO all accepted. All LEO tokens received will be burned, sent to @null. You might be thinking why burn it? We burn the donations to say thank to LeoFinance for giving us all the opportunity to earn lots of dollars for very little work. Giving a little back every now will make you feel warm inside knowing you did something positive for the ecosystem. Most of us will have earned hundreds of dollars worth of LEO, some will have thousands and others will have earned tens of thousands of dollars. When I put it that way, burning a few LEO to take part in a community-building activity is the least we can do.
LBI will offer 3 Prizes to the top donators
Top Donator wins 15 LBI token
Second, win 10 LBI tokens
Third, win 5 LBI token
The more you donate, the more we burn the better your chance of winning some LBI tokens.
1/ Comment below with your 320 character message
2/ Make a donation of at least 1 LEO to @lbi-funding

Posted Using LeoFinance Beta
---
---