LBI earnings and holding REPORT | Year 03 | Week 15
Welcome to this weeks LBI token earnings and holding post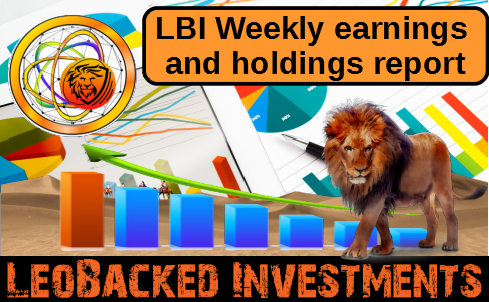 What is LBI?
The LeoBacked Investment (LBI) token is the first of its kind, the 1st token to be valued completely in LEO. Each LBI token represents a percentage ownership in the overall fund including all LEO, HIVE, off-chain and wallets operated by @lbi-token. The goal is to provide a community based and ran investment vehicle focused primarily on the LeoFinance community and LEO token. We provide a weekly LEO dividend payment to all token holders whilst also increasing the value of the LBI token slowly but consistently over the long term by only investing into things that will stand the test of time.
LBI is a long term HODL token based on SPI's model. Because these tokens are backed and valued in their primary assets, the value only increases. Think of it as putting $1000 in the bank and earning interest. In theory, you should never have fewer dollars. The $1000 is the LEO you give us to buy your LBI token and the interest is the earnings we produce with that LEO.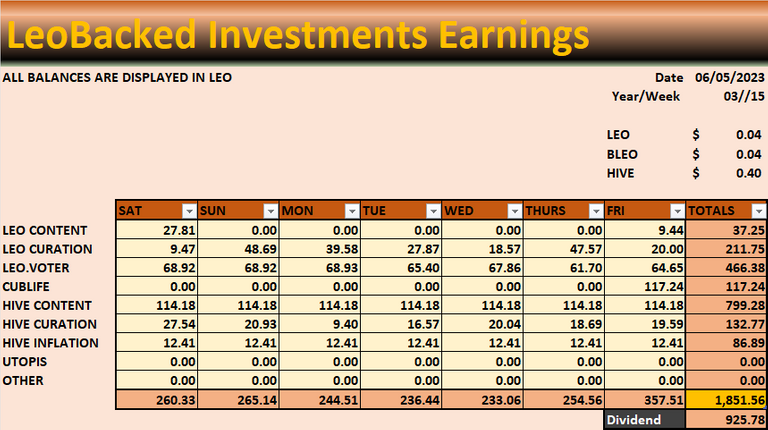 Earnings were high this week, I think because we had 3 post-payouts instead of the normal 2. If we were firing full steam with 7 posts per day like in the old days, we'd be earning 3000-3500 LEO a week easily.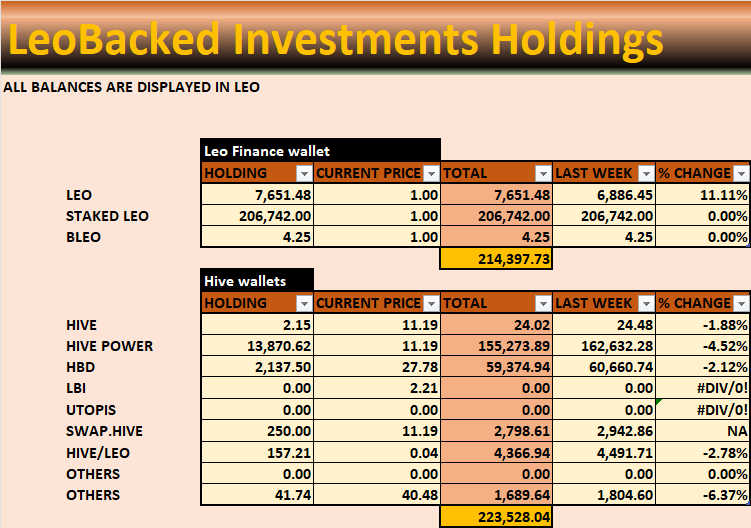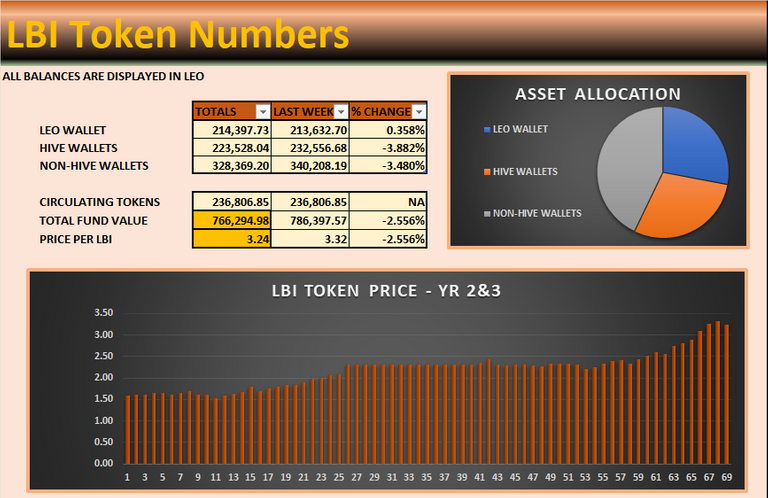 LBI tokens have dropped a tiny bit this week as the price of LEO gains back 0.1 cents from last week. After so many weeks of price growth, it's nice to see it correct a bit. Our non-HIVE holdings are still growing, I continue to harvest each week and convert it all into BTC. $30k BTC will look cheap in a few years' time.
Have a great weekend folks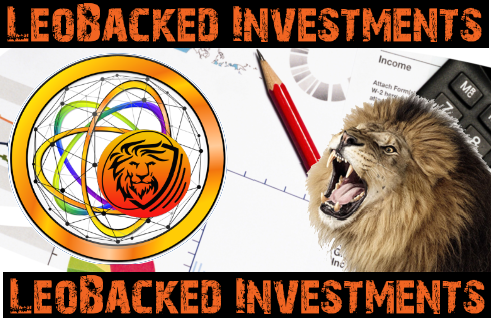 Get LBI on LeoDex - https://leodex.io/market/LBI
Get LBI on Hive-engine - https://hive-engine.com/?p=market&t=LBI
---
---