LBI earnings and holding REPORT | Year 03 | Week 19
Welcome to this weeks LBI token earnings and holding post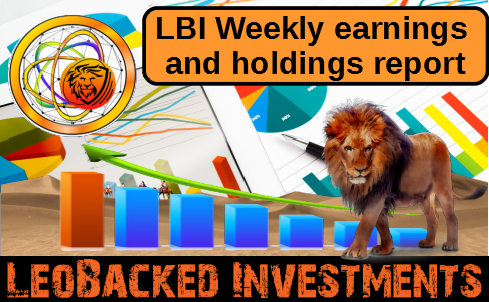 What is LBI?
The LeoBacked Investment (LBI) token is the first of its kind, the 1st token to be valued completely in LEO. Each LBI token represents a percentage ownership in the overall fund including all LEO, HIVE, off-chain and wallets operated by @lbi-token. The goal is to provide a community based and ran investment vehicle focused primarily on the LeoFinance community and LEO token. We provide a weekly LEO dividend payment to all token holders whilst also increasing the value of the LBI token slowly but consistently over the long term by only investing into things that will stand the test of time.
LBI is a long term HODL token based on SPI's model. Because these tokens are backed and valued in their primary assets, the value only increases. Think of it as putting $1000 in the bank and earning interest. In theory, you should never have fewer dollars. The $1000 is the LEO you give us to buy your LBI token and the interest is the earnings we produce with that LEO.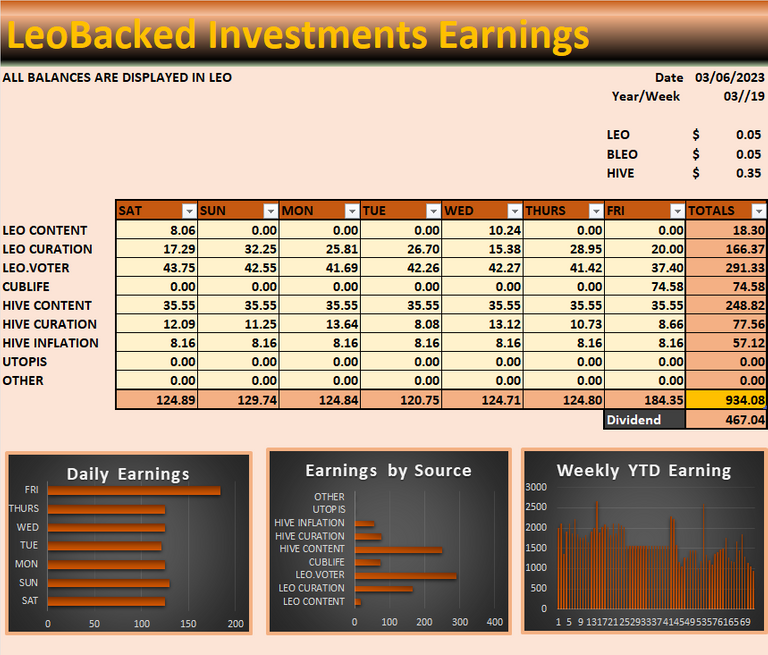 Earning have dropped to under 1000 LEO for the first time in a long time. The price of LEO has increase 3 weeks in a row now and our HIVE earnings are worth less when converted to LEO.
Looking at LEO curation, it's looking like we are earning around a 4.2% APY from it. Im not sure what LEO inflation rate is but im sure it's much higher than this. Im considering to unstake a bunch of LEO and moving it over into the LEO/BNB LP as it earns around 4x more if CUB harvest were converted to LEO.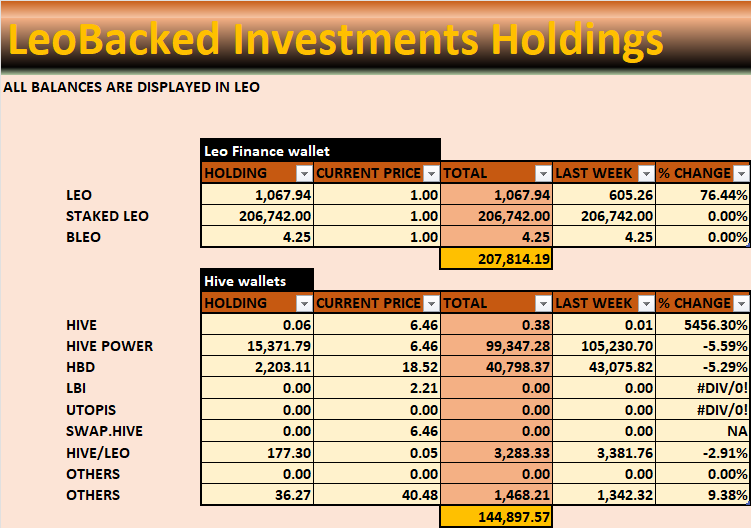 Our liquid LEO is building again but slowly at around 500-600 LEO per week. HP and HBD balances are growing with content rewards.
We've still not really got into any HE tokens because i see any that are LEO related are provide a decent HIVE income.


Our non-HIVE holding have taken another dip this week as LEOs price continues to outpace these holdings. I am still converting CUB harvest each week into BTC and we are up to 0.04 BTC worth over $1000 now.
Its crazy to think that we've invested no more than 60,000 LEO into CUB finance and these now total 225,000 LEO.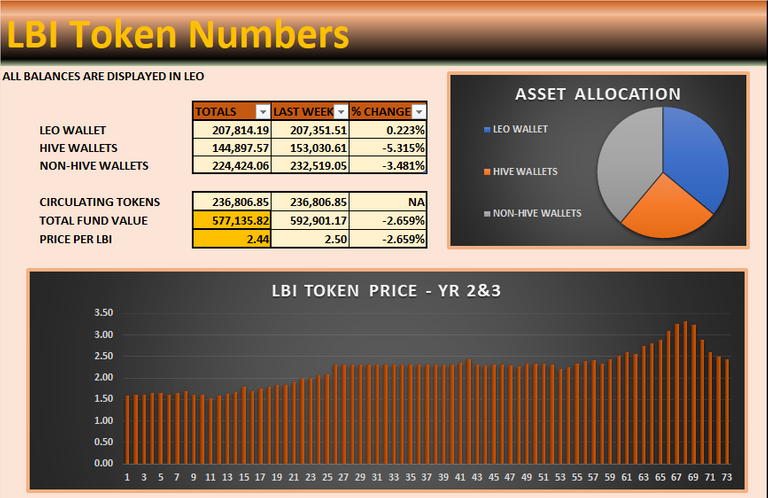 The LBI token price has taken another dip this week but at least it's starting slow down. I think we really consider moving some of our LEO balance over into CUBfinance. It would not be hard to convert harvests from this LP each week into BUSD and then into HIVE using simple swap. Im not too trusting on the LEO bridge and having to wait weeks/months to get a refund is not ideal.
As an example, moving LEO from Leofinance to CUBfinance would increase LEO earning by almost 600 LEO per week. This would require all our LEO which we would not do, but around 100k LEO could increase LEO income by 300 LEO per week.
Let me know what your thoughts are. LEOs curation APY % vs LEO inflation % is not a long-term winning bet.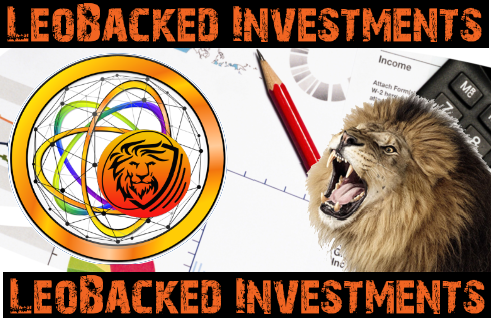 Get LBI on LeoDex - https://leodex.io/market/LBI
Get LBI on Hive-engine - https://hive-engine.com/?p=market&t=LBI
---
---