Stay SAFU
Authored by: @hetty-rowan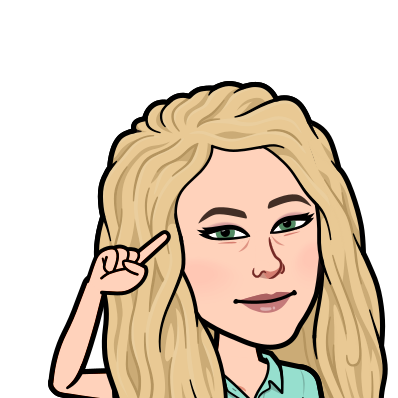 Fraud with crypto
Crypto offers an alternative to the traditional financial sector through a decentralized system, which is independent of banks and the government. Transactions can be carried out quickly in one network and are difficult to trace back to people.
In addition to the many benefits, this approach also involves risks. There are therefore warnings from various quarters about the dangers of the crypto market and more supervision is requested. Cryptocurrencies are vulnerable to various forms of crime; because as many have already experienced, criminals have also found the crypto market. Especially the increasing popularity in connection with the anonymous and cross-border nature of crypto offers opportunities for criminals.
Despite previous warnings, crypto fraud continues to make more and more victims, the Fraud Helpdesk has found. And that's a shame because it casts a negative shadow over crypto that shouldn't be there! But can this be prevented?
Scammers can operate in different ways. Malware on your browser, fake wallets, 'professional investors' who can invest for you, seemingly legit investment platforms, scam coins, pump & dump, crypto giveaways, and ICOs that are less real than they appear.
Tips
In order not to become a victim of crypto fraud, it is in any case wise not to take unnecessary risks and to be vigilant for indications of scams. But being careful and vigilant is no longer enough these days. Knowing what is going on and responding to it is becoming increasingly necessary. Below I try to give 10 practical tips that can help you with this.


Tip 1: Read carefully about crypto
It probably seems obvious, but people who have little or no knowledge run a higher risk of falling victim to fraud. This also applies to crypto fraud. Are you interested in crypto, but do you not know much about it yet or would you like to know (even) more about it? You can read about all crypto-related information via the internet. Here you will find tips and information about different crypto services and coins, how you can best invest in crypto, and various products that help you to earn as much as possible with crypto.


Tip 2: Check the warning lists of the IOSCO
To avoid becoming a victim of scams, it is always a good idea to do your research into the reliability of the crypto service provider where you want to buy or trade crypto. Always check the warning list of the International Organization of Securities Commissions (IOSCO), the global umbrella organization of regulators. Please note, however, that this list may be incomplete.


Tip 3: Consult the registry for crypto service providers
If you are planning to invest in crypto, never trust any crypto service without checking it first. It often happens that a crypto exchange or other crypto service provider claims to have a mandatory registration or license, while this is not the case.


Tip 4: (Un)known crypto service
Is the crypto service not on a warning list, but you can't find much information about it, or the website has not been around for a long time? Then that is also an indication that it may be a fraudulent platform for buying or trading crypto.
If a domain name has not been active for a long time, then caution is advised. You can check this by performing a 'whois' search in a search engine, for example via Google. Whois is a protocol to retrieve data from a domain name or IP address utilizing a query to a database. A whois usually contains the name and contact details of the owner, provider, and name servers of the DNS servers.
You can also check the reputation of a crypto service by, for example, looking on social media at the number of followers, the type of followers (real or fake accounts), and how often messages are posted. It can also be useful to search for information and experiences via Google. Note that, for example, positive reviews on Google can also be fake.
So when in doubt, don't just transfer your money!


Tip 5: Go through the KYC steps and set up security
If you create an account with a particular crypto service, start by setting a secure password first. It is especially important not to use the same password everywhere and to change it regularly.
In addition, you would do well to use a 2FA Authenticator to secure your crypto. Incidentally, this applies to all accounts that you use online. 2FA is always better to set up, yes… even if it takes more effort to log into your Facebook!
Due to the introduced anti-money laundering legislation, it is mandatory for crypto service providers t identify customers. I know, you don´t want to, but somehow it is for your safety to go through these steps as quickly as possible because this reduces the chance that you will become a victim of fraud or other forms of crime with crypto. The verification process is fully automatic in almost all cases and only takes a few minutes. Only official government-issued identity documents are supported, such as an identity card or passport.
In any case, the following information is required:
full names
nationality
date of birth
issue date
expiration date
issuing country
passport photograph
document number
Make sure that you are sure that the crypto service can be trusted, and that it is not a scammer who is trying to get hold of your identity data. In the case of identity fraud, someone other than yourself uses your identity data. This is often done with a copy of your ID. To prevent identity fraud, it is wise to protect the following information during the verification process:
Social Security Number
signature
Finally, the best way to secure your crypto is by using a hardware wallet, where your crypto is stored offline and thus scammers cannot access it online. You can read more about this here.


Tip 6: Never share passwords or private keys
Following tip 5, after you have set your password and security, you should never share this information with third parties. All kinds of excuses are made up so that you send your password or private key, after which scammers can steal your crypto. In practice, it often happens that you receive an e-mail from a 'trusted party´, for example, to log in and carry out a transaction. Or that you are approached by a scammer who claims to be a representative of a party you trust with the request to urgently transfer your crypto. So don't fall for this. Crypto exchanges and other crypto service providers never ask for passwords or private keys, so don't give them either.


Tip 7: Beware of Excessive Profit Promises
If a return seems too good to be true, it usually is. Even with crypto. In the crypto world, it is no exception to achieving high profits but remains critical. For example, if it is promised that your investment will be doubled in a very short time or that you will become rich within a week without having to put in any effort, then that is not realistic. It may sound tempting, but practically speaking, no specific amount of profit can be guaranteed in advance, because many factors can influence this.
an investment with crypto with a promised return that is much higher than that of traditional investments; and
an investment with crypto without risks and which is easy to realize
​​​​​​​​​​​​​​* # ip 8: Be careful with unsolicited emails or private messages
It often happens that people receive an unsolicited email or private message via social media with information about a certain crypto service, which is often described very attractively with a link that you can click. Clicking the link may install malware on your device. Or scammers may simply trick you into entering your details. If you don't know the user, don't click on links. It is also useful to set up a so-called anti-phishing code with the crypto service you use so that you can check with this code whether the e-mail has been sent from them.
Related to this, it often concerns fake profiles of famous people, so that people are more likely to be tempted to go along with this. In general, famous people won't send you private messages, so you should be aware that this could be a scam. However, a quick profile check can quickly provide clarity, as these scammers will not have the same followers and posts.
Other points you can pay attention to are, for example, the correct spelling of the name and strange language.
Finally, you should also be careful with crypto giveaways and giveaways. While that certainly doesn't have to be a scam, it's good to be careful with this. Do you suddenly receive an email or private message stating that you have won free crypto? Then think carefully if this is real. Often, scammers ask you to transfer a small fee or you have to register your personal information somewhere before you get your crypto. So don't do that.


Tip 9: Do not invest in scam coins
Do you want to invest in crypto? Always do good research into the coin yourself. Look up information about the underlying intentions on the website of the relevant crypto project. Points to pay particular attention to are:
The website is poorly or poorly put together
Who are the founders? Are these reliable?
There is no white paper or it is flawed
The codebase is missing
Other important information is missing
Photos from the internet are used
The project has no social media or has few followers
By doing good research you can largely avoid investing in a scam coin, which makes the developers rich quickly but the investors only poorer.


Tip 10: Ask for experiences when in doubt
If you have applied all the above tips, but are still in doubt whether a crypto service is reliable or not, you can of course always ask for experiences from others. You can always do this via Hive / Leofinance.
Nine times out of ten there will be people here who know the project if it's legit, and often even know if it's a scam, whether through experience or hearsay.
Conclusion
Scammers can operate in different ways. Crypto fraud, therefore, takes many forms, which will always change. Fraudsters are creative and learn from their results, but they also copy each other's art. They are constantly looking for new opportunities to scam people. Knowing what is going on and which new scamming techniques are used and how to avoid falling victim to them is therefore becoming increasingly necessary.
Be warned and Stay SAFU!

Posted Using LeoFinance Beta
---
---