The Weekly LBI Contest
Authored by: @hetty-rowan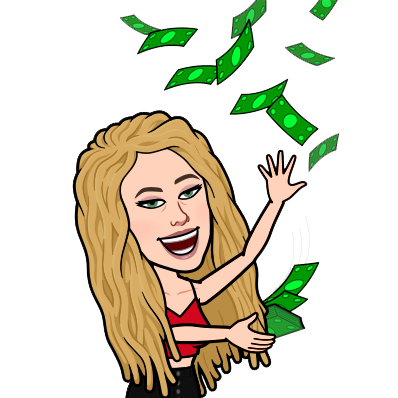 A little late, but not TOO late
A little later than you are used to from me, the LBI post is coming online. It's lovely late summer here, and unexpectedly I'm not home alone with the dogs today. And so I'm just very little online today, and probably another day like that tomorrow. Enjoying the weather and company!
Well, I don't think anyone here really cares about that. But what is interesting, of course, is the fact that after briefly tapping USD 52K, Bitcoin has fallen again in the last 24 hours. Over the past 7 days we still see a plus and that's the beauty. In my opinion, we do not have to worry at all about collapsing crypto prices.
And even if it did, I wouldn't be too concerned because historically September has always been a bad month for Bitcoin. Hmmm, I'm kind of wondering what that might have to do with. Do you ever wonder those kinds of things too? Why in some months crypto always seems to go well, and other months not?
I will not find the answer to this today. Firstly, because I won't spend that much time in it today, the weather is simply too nice for that. And I have to start walking the dogs again in a minute. But I did put it in my notes to do some research on that, because those are interesting things to know too, if only to know when to switch over in the 'bad' months. what usdt / usdc can keep in reserve to be able to shout "Buying the dip".
Anyway, I'll have a look at where I can find all those nice statistics and graphs that give me the data I need. And how I then translate that into the information that gives me the answers to the sometimes nonsensical questions that come to mind.
Anyway, it's not for today. Because today the only thing that keeps me busy is the LBI CONTEST.
It's Tuesday! And Tuesday is contest time!
So let's do that quickly, it may well be known who made the best guess and won the prize of 5 LBI this week. I wanted to know what 1 HIVE would be worth on Friday, September 3, 12 noon CET time. And that turned out to be $0.627 at the time, according to Coinmarketcap.


---
---


I've seen many answers but the closest with his prediction was @bashadow with his prediction of $0.634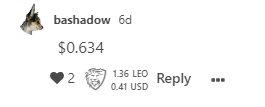 On behalf of LBI, I congratulate @bashadow on his winning prize of 5 LBI. Check your hive-engine wallet and enjoy :-)
The new Contest
For this week we are going to gamble outside the Hive Blockchain again. Because this week the Terra Luna project was described. So this week we are going to guess the price of Terra LUNA. Oh, you were hoping to have it easy this week and guess the price of the Terra USD? Lol, no ... we're not going to make it that easy.
What is 1 LUNA worth this Friday, September 10, 2021 at 12 noon, Central European Time.


Whoever is the closest wins 5 LBIs. And of course your answer must be posted as a comment on this post before Thursday evening 6 o'clock Central European Time.
Good luck everyone and have a great week.

Posted Using LeoFinance Beta
---
---