Evening On The Street
Crypto bear forces me to start my small business again. My small business is selling mambo ice. The mambo ice is made from mung beans and black glotinous rice. A stick of ice is worth IDR 2,000, or around $0.15. I made a 50% profit from every piece.
Though the profit is high, the volume is still low, so the profit is just enough to survive. I have no idea how to sell my ice. I plan to cooperate with retailers who have freezers on their stalls, but most of them do not accept outside products from their suppliers. The suppliers usually only allow their products like Wall's ice cream. That is the problem if I want to put my products in their freezers.


Finally, I look for a location on the side of the street where there are a lot of travelers. I start selling my ice at 9.30 to 12.00. I have lunch and go back to the street until 3 p.m. In the evening, I go back to the street at 4 p.m. and go home at 6.15 p.m.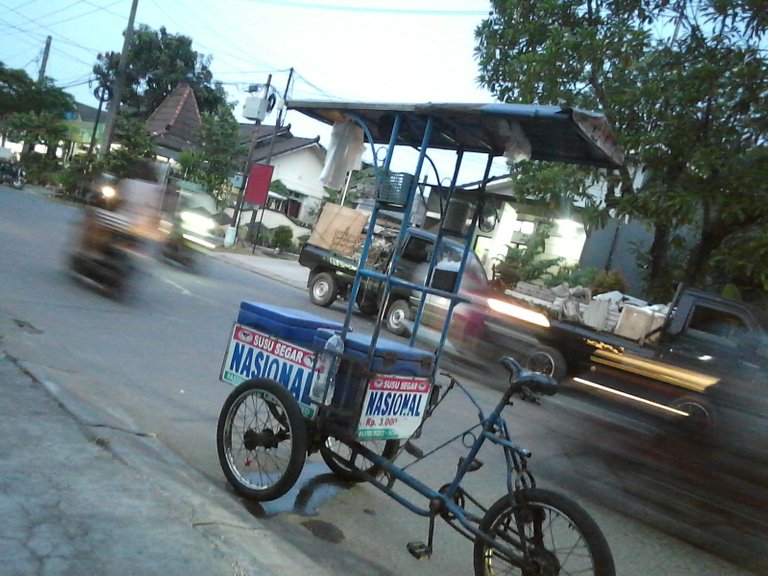 In the evening, I usually meet my friend. He sells milk with his cart. He also learned Hive from me. He is @giono. In the hard times, we can relax and have a cigarette while enjoying people commuting from their office in the evening.
Life must go on ..
In this hard time of the crypto bear market, my earnings are not enough for my family. I need cash to pay my children's school fees. I tried to send some application letters to schools, but till now, I have not gotten any calls for an interview.
Being a Grab driver is not possible because my driving licence has been inactive. To activate the drivers' license and my motorcycle number, I need millions of IDR. I thought selling my ice was the best choice for today. I also make some mistakes. I did not continue selling my products while crypto was bullish. In the future, I will continue selling my products whether the crypto market is bullish or bearish.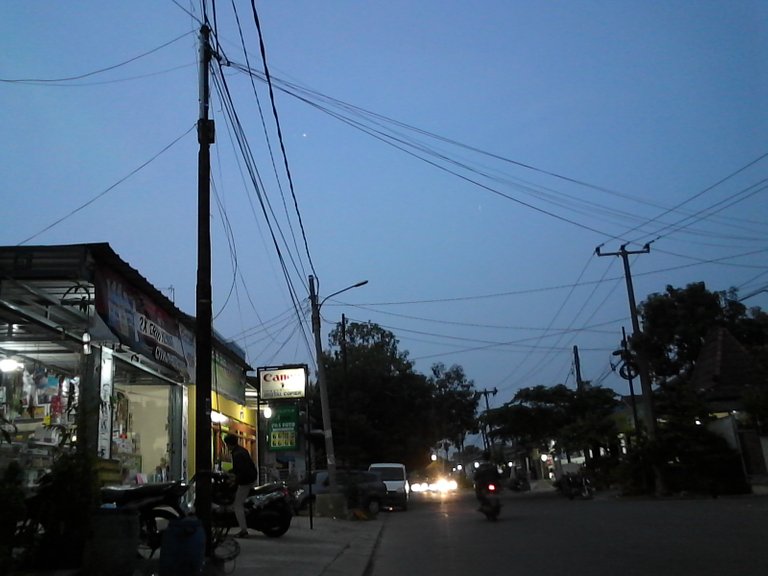 ---
---