My Favorite Movie - Blogging Challenge Day 15
That is fun thing talking about movie. Most of us like watching movie. There are many things that we can enjoy from watching movie. The actors, stories, musics, and the action part by part in the story. Everyone has different taste about movie. I like watching action movies. Historical and big movies are very interesting to me. Another thing in action movie is the martial art scenes in fighting. Though in daily life fighting is different from martial art action in movie, I enjoy the part of fighting with martial art techniques.
One of the most favorite movies is The Last Samurai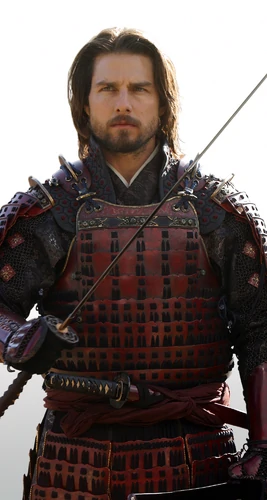 Nathan Algren
The last Samurai was starred by Tom Cruise. His name was Nathan Algren. He was hired by his former commander, Colonel Bagley to train Japanese army to fight the rebellion of Samurai army led by Katsumoto. Katsumoto is played by Ken Watanabe. In the story, two warriors in different era met. Algrend is a modern trained soldier and Katsumoto is a traditional Samurai warrior.

Ninja Attacks Scene
In a battle, Algren led the Japanese army against Samurai army. He killed Katsumoto brother in law but finally, he got caught by Katsumoto's people. He then brought to Katsumoto village. He then was placed in Katsumoto 's sister , Taka.
Algren felt that he lived in strange customs. Taka 's husband was killed by Algren in a battle that was why Taka kept anger on Algrend. Katsumoto was a wise man. He then talked to Algrend and brought him to the way of life of Samurai. Algren learned Samurai tradition.
One day, the village was raided by some ninjas and many people were killed. Algren and Katsumoto knew that the ninjas were part of the Japanese army. Algren and Katsumoto then prepared their troops to fight the Japanese army. In here , there was a short love story between Taka and Algren. Taka fell in love with Algren. She then gave the war clothes to Algren. The story was romantic.
Algren and Katsumoto went to big battles. Katsumoto then commited seppuku, and while dying, observed a small field of cherry blossom trees. Now, the Last Samurai was Algren. He then gave the Katsumoto sword to the Japanese Emperor , Meiji.
Katsumoto's sacrifice makes the Emeperor realized that they could not abandon traditional Japanese ways. Meiji finally stood up to Omura and refused to sign the treaty with the United States https://hero.fandom.com/wiki/Moritsugu_Katsumoto
That was a great movie I have ever seen. What do you think of The Last Samurai? Thanks for reading, hope you enjoy the story, don't forget to follow me @lebah because I will follow you back!
---
---