Why I Use Ecency More Often?

Ecency is an interface platform for hive blogging. There are many interfaces or front ends for blogging in hive. Some communities with their own tokens create their own blogging platforms. Leofinance.io , proofofbrain.io, nexian.city, tribaldex.blog and other communities in hive.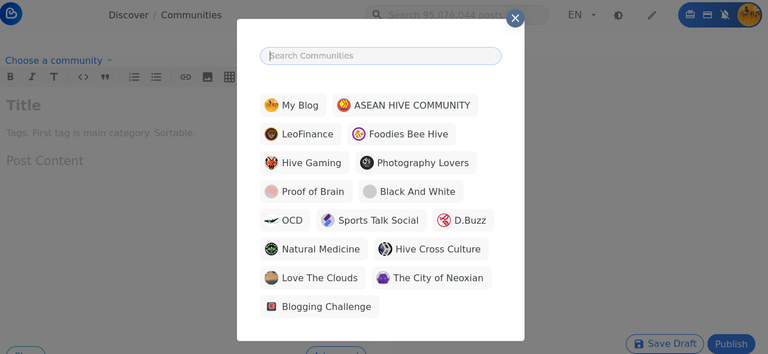 I have used ecency in the last few weeks. I had amazing experiences when I used this platform. Here are my notes when I use ecency.
Fast loading
With a lot of features, I thought that efficiency would load slowly in my browser, but in fact, the load is fast.
Ecency points
During the first week, I was unaware of the number of points in my points wallet. I will get 15 points for a post. A first comment will give you 5 points. All your activities in ecency will earn you rewards in ecency points. Ecency points have some usage, like for boosting, promoting, and tipping.
Never failed to upload pictures
Before I used ecency, I always used a front end from a community. The problem with the interface of the platform was that it failed to upload pictures. I did not feel comfortable, so I looked for an alternative for posting in hive.
Use hashtag for posting in a tribe.
To get my post to appear in a tribe, use the hashtag for the target or use the community choice in the ecency dashboard. I choose a community and start to write. In the hashtag form, I add some tribe tagging that allows the topics to be published on their platform.

Ecency Points Utilization
First, you can use ecency points for three functions. You tip other writers with ecency points. The one that you give tips should use ecency too.
Second, you can use ecency points for promotion. 250 ecency points will make your post appear on ecency users' dashboard for 2 days.
Third, you can use ecency points to boost your reward.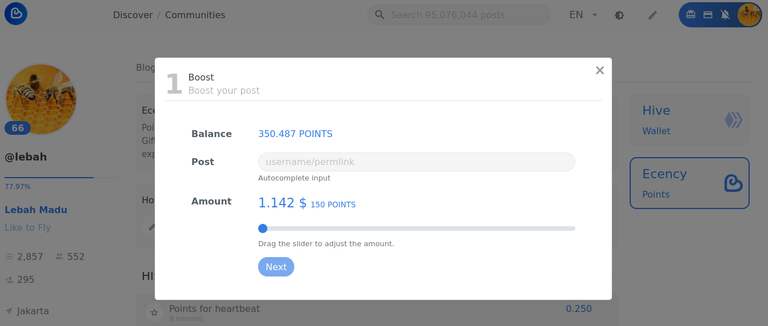 150 ecency points will boost the value of around $1.142.
You can also buy ecency points with your hive or hbd. You need to connect your hive keychain wallet. 1 hive will get around 379 ecency points. The price of ecency point is stable.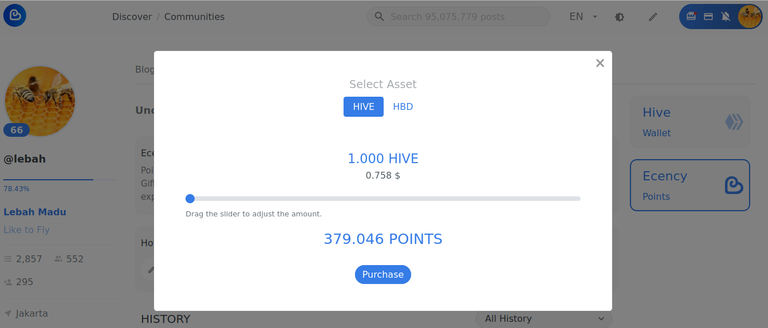 If the price of hive increases, you will get more ecency points.
Ecency is a great interface for blogging platform in hive. If you want to have an amazing experience doing blogging in hive, you can try Ecency.
---
---