9-0 win for the Devils and other interesting result on the 2nd of February || ENG-ESP || 9-0 para los Diablos y otro resultado interesante el 2 de febrero

Post written in Spanish and English to reach a wider audience || Post escrito en español e inglés para llegar a un público más amplio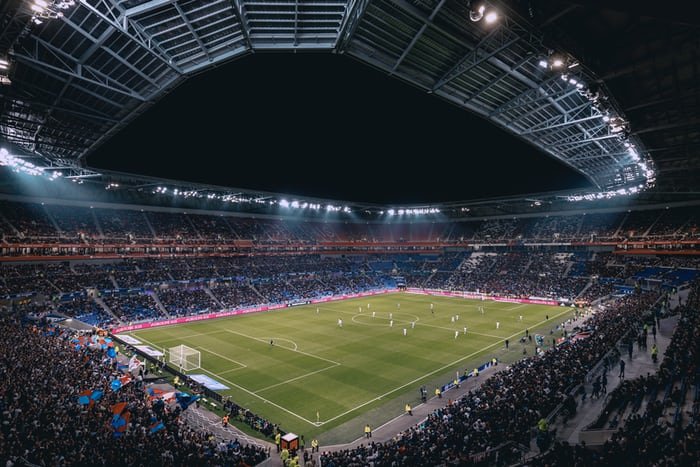 source
I might have missed my weekly what a weekend write up but events of the 2nd of February deserved to be discussed. What a night of football it was. So many devastating and shocking results appeared. While some sleeping lions roared, another slumped to a disappointing defeat. Continue reading to know what fully went down on the February night of football.
Don't anger the Devils'
Man United roared back from their shock home defeat to Sheffield the last time out with a devastating and morale shattering scoreline. Not only did dey win with a heavy goal margin, but they also sent a clear message to the rest of their title rivals. Last week's loss was just a flash in a pan and this win send a statement to the rest of the premier league team.
The result might have been shocking but United deserved the victory regardless. Southampton will have themselves to blame for their indiscipline and the emphatic scoreline will serve as a reminder for a long time. Their carelessness and discipline resulted in them being showed two red cards and also a severe thrashing at the old Trafford.
The result might seem a little harsh but playing with a man down against Man united is one thing you don't want to experience as they will always make you pay. A three minutes mistake lead to a red card to a Saint player who has a bit of madness in that Moment. Once that happened it was only a matter of how many goals the red devils will score.
Although AWB opened Manchester United scoring from an assist from luke shaw in the 18th minute, the second half was where the damage was done as five extra goals were added to the four scored in the first half. Other first-half goals came in the 25th, 35th, and 39th minutes. Jan Bednarek own goal coupled with goals from Rashford and Cavani made it 4 nil at half time.
Southampton had a charlie Adam goal ruled out at the restart of the second half. That might have changed the direction of the game but the goal didn't stand. Martial added another goal in the 69th minute of the second half and that represented a slow start for the red devil's team. The goal was assisted by Bruno and it was his first contribution to the game. He didn't contribute until after Scott McTominay made the game 6 - 0 as the game was turning into a total humiliation and destruction.
Another moment of madness saw another Saint player being issued a red card in the 86th minute. That resulted in an extra three goals to an already humiliating scoreline. Bruno finally scored a goal through a well-placed penalty kick in the 87th minute and laid another in the 91st for James to score. Martial got his second of the night also and that capped the end to a rather amazing game.
The game win didn't just skyrocket the red devils into the first on the English league table but also helped to silence doubters who are already calling man united a fraud due to their last match result. The game sends a message and a shiver to the united team's next opponent.
Juventus puts a leg in the Copa Italia final with a brace from C.Ronaldo
Ronaldo reminds the world of his awesomeness with a lovely well deserved brace. The goals couldn't have come at a better time than tonight. After surpassing the all-time goal marks, goals have been hard to come by due to his aging legs, substandard teammates, and experienced coach.
Tonight, however, he delivered a masterpiece performance as he drives Juventus past inter Milan in the Coppa Italia. His brace didn't just win Juventus the match, it also gives them a better shot to reach the tournament final. The semi-final stage is a two-legged game and Juventus has drawn the first blood with a shocker punch victory right at san Siro.
Many would have expected Inter Milan to win due to their high flying start this season and they curréntly top Juventus with a five-point lead at the Serie A table at the moment. They even started on the front in the game with a fine goal from L.martinez in the 9th minute. Ronaldo responded with a quickfire brace still in the first half to win the match for Juventus.
Arsenal slumps to a shocking defeat against the wolves
Arsenal lost to wolves in a match which was ruined by two red cards for Arsenal players. Arsenal whose sevens match winning streak was halted last game week with a draw against Man united. Arsenal finally lost the first premier league game in over 9 games and it was a well-deserved loss. With Two red cards award to Arsenal players during the game, the game became much harder for Arsenal to win.
Earlier during the game, one would have expected gunners to win the game as Pepe put them in front after a well-laid assist from Laca in the 32 minutes. Arsenal could have been a goal up before then, but the goal scored by Saka was ruled off as an offside. Ruben Neves balanced the scoreline with a well-played spot-kick in the 45 +5/minutes. That was after David Luiz was sent off ín the 45+3 minutes.
David Luiz is becoming more of a liability than an asset for the gunners and it remains to be seen if he still has a future at the club. This was his third red card this season alone and his age seems to be making him slower. Wolves got their winner in the 49th minute
Through Joao Moutinho. Arsenal finds it hard to get back to the game and that lead to their first defeat after 9 matches in the English premier league.
Leno completed the red card booth for arsenal in the 72nd minute and that was the point of no return for the gunner's team.
Did you except Manchester United to win with such an emphatic scoreline?
---
---
Puede que me haya saltado mi crónica semanal sobre el fin de semana, pero los acontecimientos del 2 de febrero merecían ser comentados. Qué noche de fútbol fue. Aparecieron muchos resultados devastadores e impactantes. Mientras algunos leones dormidos rugían, otros se hundían en una decepcionante derrota. Continúe leyendo para conocer lo que ocurrió en su totalidad en la noche de fútbol de febrero.
No hay que enfadar a los Diablos
El Manchester United se recuperó de su sorprendente derrota en casa ante el Sheffield la última vez con un marcador devastador y que destrozó la moral. No sólo ganaron con un gran margen de goles, sino que también enviaron un claro mensaje al resto de sus rivales por el título. La derrota de la semana pasada no fue más que un destello, y esta victoria supone una declaración para el resto de equipos de la primera división.
El resultado pudo ser escandaloso, pero el United mereció la victoria a pesar de todo. El Southampton tendrá que culparse a sí mismo por su indisciplina y el contundente marcador servirá de recordatorio durante mucho tiempo. Sus descuidos y su disciplina se tradujeron en dos tarjetas rojas y en una severa paliza en el viejo Trafford.
El resultado puede parecer un poco duro, pero jugar con un hombre menos contra el Manchester United es algo que no quieres experimentar, ya que siempre te lo harán pagar. Un error de tres minutos llevó a una tarjeta roja a un jugador del Saint que tiene un poco de locura en ese momento. Una vez que eso ocurrió, sólo era cuestión de cuántos goles marcarían los diablos rojos.
Aunque AWB abrió el marcador del Manchester United con una asistencia de luke shaw en el minuto 18, en la segunda parte fue donde se hizo el daño, ya que a los cuatro goles marcados en la primera parte se sumaron cinco más. Otros goles de la primera parte llegaron en los minutos 25, 35 y 39. El gol en propia puerta de Jan Bednarek, junto con los goles de Rashford y Cavani, hicieron que se llegara al descanso con un 4 a 0.
Al Southampton se le anuló un gol de Charlie Adam en la reanudación de la segunda parte. Eso podría haber cambiado el rumbo del partido, pero el gol no se mantuvo. Martial añadió otro gol en el minuto 69 de la segunda parte y eso representó un comienzo lento para el equipo de los diablos rojos. El gol fue asistido por Bruno y fue su primera contribución al juego. No contribuyó hasta después de que Scott McTominay hiciera el 6 - 0 cuando el partido se estaba convirtiendo en una humillación y destrucción total.
Otro momento de locura fue la expulsión de otro jugador del Saint en el minuto 86. Esto supuso tres goles más a un marcador ya humillante. Bruno finalmente marcó un gol mediante un penalti bien colocado en el minuto 87 y puso otro en el 91 para que James marcara. Martial consiguió también su segundo gol de la noche y eso puso el broche de oro a un partido bastante sorprendente.
La victoria en el partido no sólo elevó a los diablos rojos al primer lugar en la tabla de la liga inglesa, sino que también ayudó a silenciar a los escépticos que ya están llamando al hombre unido un fraude debido a su último resultado del partido. El partido es un mensaje y un escalofrío para el próximo rival del united.
La Juventus pone una pierna en la final de la Copa Italia con un doblete de C.Ronaldo
Ronaldo recuerda al mundo su grandeza con un bonito y merecido doblete. Los goles no podían llegar en mejor momento que esta noche. Después de superar las marcas de goles de todos los tiempos, los goles han sido difíciles de conseguir debido a sus piernas envejecidas, sus compañeros de equipo inferiores y su experimentado entrenador.
Esta noche, sin embargo, ha ofrecido una actuación magistral al conducir al Juventus a la victoria sobre el Inter de Milán en la Copa Italia. Su doblete no sólo ha hecho ganar el partido al Juventus, sino que también le ha dado más posibilidades de llegar a la final del torneo. La fase de semifinales se disputa a dos bandas y el Juventus ha hecho la primera sangre con una sorprendente victoria en San Siro.
Muchos esperaban que el Inter de Milán ganara, debido a su gran comienzo de temporada, y a que actualmente lidera la Juventus con cinco puntos de ventaja en la tabla de la Serie A. Incluso empezaron por delante en el partido con un buen gol de L.martinez en el minuto 9. Ronaldo respondió con un rápido doblete todavía en la primera parte para ganar el partido para la Juventus.
El Arsenal cae ante los lobos en una sorprendente derrota
El Arsenal perdió ante los lobos en un partido que se vio arruinado por dos tarjetas rojas a jugadores del Arsenal. El Arsenal, cuya racha de siete partidos ganados se vio interrumpida la semana pasada con un empate ante el Man united. El Arsenal finalmente perdió el primer partido de la Premier League en más de 9 partidos y fue una derrota bien merecida. Con dos tarjetas rojas a jugadores del Arsenal durante el partido, el juego se hizo mucho más difícil de ganar para el Arsenal.
En los primeros compases del partido, se esperaba que los gunners ganaran el partido, ya que Pepe les adelantó tras una buena asistencia de Laca en el minuto 32. El Arsenal podría haberse adelantado antes de ese momento, pero el gol de Saka fue anulado por fuera de juego. Rubén Neves equilibró el marcador con un penalti bien ejecutado en el minuto 45+5. Eso fue después de que David Luiz fuera expulsado en el minuto 45+3.
David Luiz se está convirtiendo más en un lastre que en un activo para los gunners y está por ver si todavía tiene futuro en el club. Esta es su tercera tarjeta roja esta temporada y su edad parece estar haciéndolo más lento. Los Wolves consiguieron el gol de la victoria en el minuto 49
A través de Joao Moutinho. Al Arsenal le costó remontar el partido y eso le llevó a su primera derrota tras 9 partidos en la liga inglesa.
Leno completó la caseta de tarjetas rojas para el arsenal en el minuto 72 y ese fue el punto de no retorno para el equipo gunner.
¿Esperabas que el Manchester United ganara con un marcador tan contundente?
---
---