#LEARNANDEARN Contest Week #14 || What Did You Learn This Week?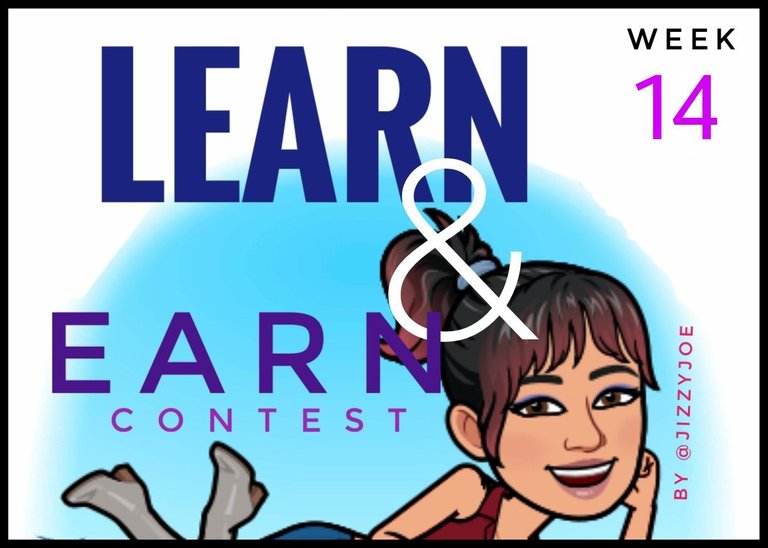 Image credit: @jizzyjoe
Hello, hivers, this is my first time making an entry and I must confess that I am thrilled to share what I have learnt during but I should also enlighten everyone that I do most of my learning offline this week. would have written tens of thousands of words if I could include that but of course, I came across some interesting and helpful post this week. continue reading to learn more.
a big shout out @jizzyjoe and of course I applaud the generosity of @brittandjosie for allowing her initiative run of the hive blockchain. to be part of this contest, kindly click here
---
LEARNANDEARN Contest Week #14 || What Did You Learn This Week? - @kemmyb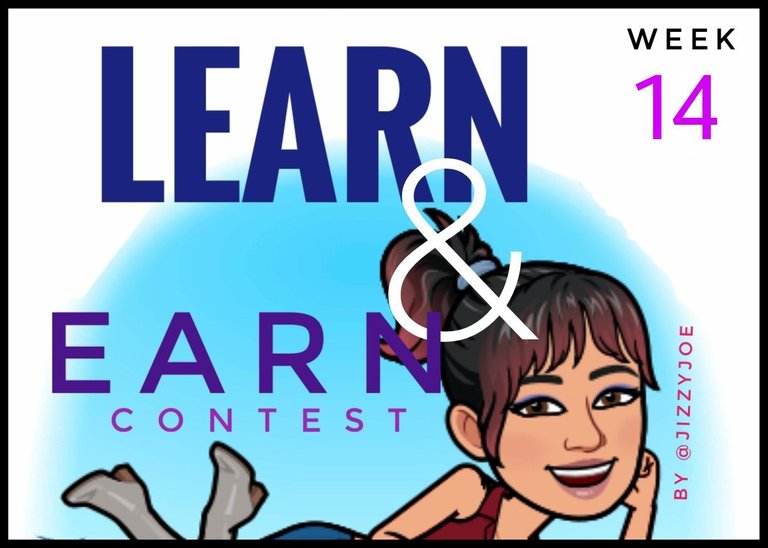 There is no better way for me to start what I have learnt this week without firstly enlighten how I got to know about this contest in the first place. Well, @kemmyb post in which I was tagged on brought me. her post enlightened me about this contest which I heard no idea of in the first and I must say that her post was quite insightful and her topic picks were lovely as well. so yeah, from her post, I also got a link here and I am making my first bow here.
---
Are you interested in joining HiveFive100 Crypto Club? - @nathanmars7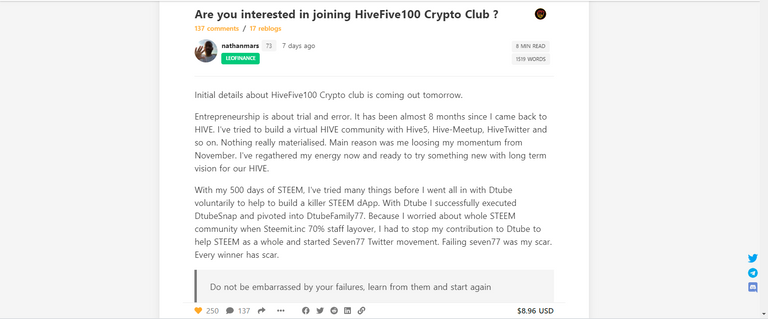 I had to crop this image because Nathan didn't use one. sorry for the inconvenience. being part of the stem push it up the challenge, I must confess that I have learnt more than I ever thought will be possible and when the project collapsed during the steemit cold war I thought that was the end it. I leant that falling down is not loosing and taking time to the drawing board for a more appropriate response is better than jumping to a conclusion. The above post talks about all this and I leant about the HiveFive crypto club from @nathanmars. the project is happening soon so its best you register your interest now
---
500 FREE SPS TOKENS JUST FOR ENTERING! First Goalscorer + Correct Score Comp. No 250: Championship Huddersfield v Cardiff : 5 Mar 2021 - 5000 + 5000 SPS Token - @leedsunited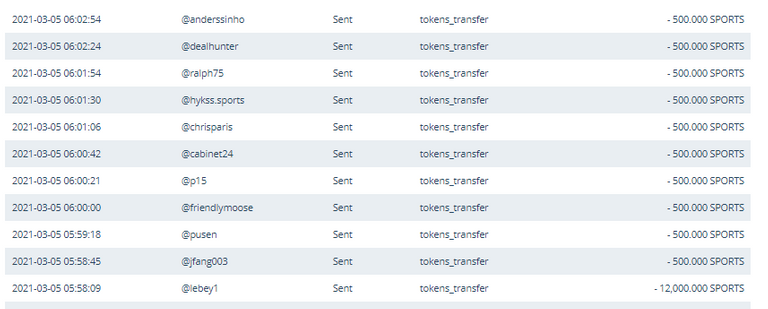 You might be wondering, what can one possibly learn from a football prediction post. well, I learnt that I was the first player to win both a correct score and also prediction of the first goal scorer of the match and without having to share the price with anyone. lol, that was said in the above post but that wasn't all I learnt. I learnt that a lot of people as lost their hive account through some phishing sites and links circulating. the post advises us to be careful as many people have lost their hive accounts just from clicking those links. I came across such links also today too but thanks to the knowledge gotten from the above post, I didn't click the link. I even raised an alarm regarding the link.
---
Tutorial: How to retrieve your SWIFT address via hive-egnine - @katerinaramm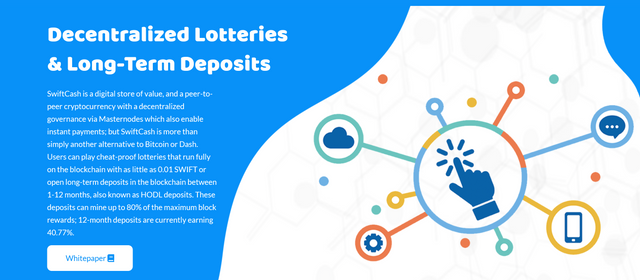 this post was really helpful for me and I got to know how to retrieve mt SWIFT address from the SWIFT account due to the closure of their services on the hive blockchain. before now I had no idea I even have a swift token and when I was tagged, I quickly rushed down to the post. on getting there, realised that I need a SWIFT address to retrieve this. Thankfully this post above showned one how to get a swift wallet address from hive-engine.
---
TUCHEL IS PLUS TEN AND ROLLING - @pouchon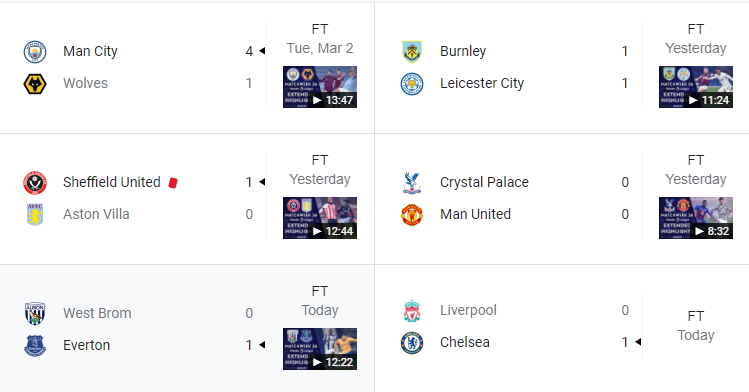 this post highlights how Tuchel has improved Chelsea and of course, everyone knows that but what I don't know was that Pulisic who ha[ppens to be one of his favourite players during their time at Dortmund has been playing less and he is short on confidence. the post highlights what is missing in the Chelsea squad and how much Mount will be missed from the next Chelsea Champions league match has he got suspended.
---
this post listed above forms [part of the post written this week and I must confess a lot could be done on improving from my end. would also love to be corrected just in case I did it wrong or to be pointed on how to improve.
come and be part of this @zoneboy @zonefund @leedsunited @kenechukwu97
---
images used were culled from the respective posts I mentioned here and credited to the authors.
---
---