The exclusive football gist around the football world | ENG - ESP | La exclusiva del mundo del fútbol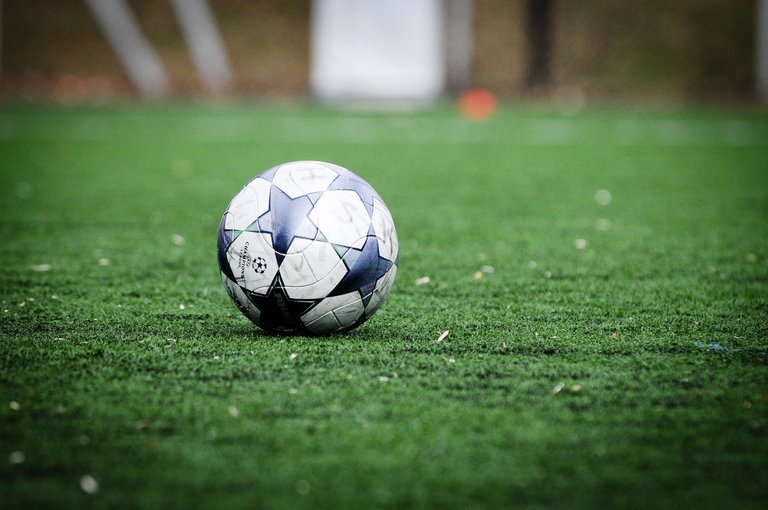 unsplash
weekends are over and of course, the attention could be turned over to the off-field events. a lot has already surfaced due to the actions that took place during the weekends on the pitch. one of those events has brought about the long old debate on who the better player is between Ronaldo and Messi and frankly speaking, it is becoming a boring affair.
Los fines de semana han terminado y, por supuesto, la atención puede dirigirse a los acontecimientos fuera del campo. Ya han salido a la luz muchas cosas relacionadas con las acciones que han tenido lugar durante los fines de semana en el terreno de juego. uno de esos acontecimientos ha provocado el viejo debate sobre quién es el mejor jugador entre Ronaldo y Messi y, francamente, se está convirtiendo en un asunto aburrido.

Messi's reaction when substituted says a lot about his desire to win and he was disappointed with his own performance. News later surfacing was that Messi was injured already but he still wanted to continue through the pain. A sign of a winner and someone who is hungry is what Messi showed and I respect that because it's what any very exceptional player will do. Ronaldo would have definitely wanted to remain on the pitch in as much as he could walk.
La reacción de Messi cuando fue sustituido dice mucho de su deseo de ganar y de que estaba decepcionado con su propia actuación. Las noticias que surgieron más tarde fueron que Messi ya estaba lesionado, pero aún así quiso continuar a pesar del dolor. Una señal de ganador y de alguien que tiene hambre es lo que mostró Messi y lo respeto porque es lo que haría cualquier jugador excepcional. Sin duda, Ronaldo habría querido seguir en el campo en la medida en que pudiera caminar.
in summary, Ronaldo has four goals in three games and Messi has none in Three appearances. The season is still a long one but Messi's injury will be a setback in his quest for his goal in the French league. Some fans will be impatient already to Messi score in another color and Messi himself would definitely want to have more impact on games than he is currently dishing out.
En resumen, Ronaldo lleva cuatro goles en tres partidos y Messi ninguno en tres apariciones. La temporada aún es larga, pero la lesión de Messi será un contratiempo en la búsqueda de su objetivo en la liga francesa. Algunos aficionados estarán impacientes ya por ver a Messi marcar en otro color y el propio Messi querrá sin duda tener más impacto en los partidos de lo que está repartiendo actualmente.

It is no longer news that Barcelona is not happy with Koeman and they are in search of a new manager who they feel we drive the team close to their desired objective. Barcelona form has been below average and at the moment the team is no longer an elite team. Messi leaving didn't even help their situation as teams no longer accord them the same respect they once did and that speaks volumes of how down they have fallen.
Ya no es noticia que el Barcelona no esté contento con Koeman y que esté buscando un nuevo entrenador que considere que puede conducir al equipo hacia el objetivo deseado. La forma del Barcelona ha estado por debajo de la media y en este momento el equipo ya no es un equipo de élite. La marcha de Messi ni siquiera ha ayudado a su situación, ya que los equipos ya no le conceden el mismo respeto que antes, lo que dice mucho de su caída.
At the moment, Barcelona is in search of a coach to take over the reins at the club and the latest news is that once a new coach is been drafted in, Koeman will be let go. A host of manager names has been linked with the club but nothing has materialized as Koeman is still the head coach at the time of writing.
En este momento, el Barcelona está buscando un entrenador que tome las riendas del club y las últimas noticias son que una vez que se haya contratado a un nuevo técnico, Koeman será despedido. Una gran cantidad de nombres de gerentes se ha vinculado con el club, pero nada se ha materializado, ya que Koeman sigue siendo el entrenador principal en el momento de escribir este artículo.

Teams in the premier league are becoming aware of the threat that the Chelsea team post and Tottenham were the latest teams to face the wrath. if football was just a game of one-half, Everyone would have believed that Chelsea is a title pretender and not a contender. The second-half performance changed all that though as Chelsea rain riot and got three goals to show for their effort.
Los equipos de la Premier League se están dando cuenta de la amenaza que supone el Chelsea y el Tottenham ha sido el último equipo en enfrentarse a la ira. si el fútbol fuera sólo un juego de una mitad, todo el mundo habría creído que el Chelsea es un aspirante al título y no un contendiente. Sin embargo, la actuación en la segunda parte cambió todo eso, ya que el Chelsea se desbordó y consiguió tres goles para demostrar su esfuerzo.
lots of English football analysts as deemed Chelsea as the favorites for this year league title due to the depth they possess in their ranks. further more Chelsea is making headway in the contract of their key player Rudiger. It is unconfirmed at the moment but Chelsea fans will be elevated with the rumor as the contract talks have been dragging due to Chelsea's being unable to meet the german 200k per week demands.
Muchos analistas del fútbol inglés consideran que el Chelsea es el favorito para el título de liga de este año debido a la profundidad que posee en sus filas. Además, el Chelsea está avanzando en la contratación de su jugador clave Rudiger. Por el momento no está confirmado, pero los aficionados del Chelsea se elevarán con el rumor, ya que las conversaciones sobre el contrato se han alargado debido a que el Chelsea no puede satisfacer las demandas del alemán de 200 mil por semana.

While Ronaldo continues to shine at his new home, his old club continues to suffer and has won just once this season and that came in the champions league. the season has not been easy on the club as the greatest player of all time left their club and that has removed the fear factor one once accorded them.
Mientras que Ronaldo sigue brillando en su nueva casa, su antiguo club sigue sufriendo y sólo ha ganado una vez esta temporada y eso fue en la liga de campeones. la temporada no ha sido fácil para el club ya que el mejor jugador de todos los tiempos dejó su club y eso ha eliminado el factor de miedo que una vez se les concedió.
Rumors are flying that The old ladies are looking to sign Saka from Arsenal and the motive behind such a transfer is still unsettling. While Juventus faces difficulties in winning matches, some of their best players are looking for a move away from the club and one of those stars is De Legit. his contract with Juventus draws to a close and it's uncertain if he will be putting pen to a new deal.
Los rumores apuntan a que las viejas damas quieren fichar a Saka del Arsenal y el motivo de tal traspaso sigue siendo inquietante. Mientras la Juventus tiene dificultades para ganar partidos, algunos de sus mejores jugadores buscan salir del club y una de esas estrellas es De Legit. Su contrato con la Juventus llega a su fin y no se sabe si firmará un nuevo contrato.

More gist is coming at you but for now, let's hear your thoughts on the issues mentioned above in the comment section of this post. don't forget to show some love as you enjoy the post. Have a great evening
Más información está llegando a usted, pero por ahora, vamos a escuchar sus pensamientos sobre las cuestiones mencionadas anteriormente en la sección de comentarios de este post. no se olvide de mostrar un poco de amor al disfrutar de la entrada. Que tengan una buena noche
---
---