Tres fichajes de alto nivel que ya lo están pasando mal [Continuación] | ESP - ENG| Three High profile signings having a tough time already [Continuation]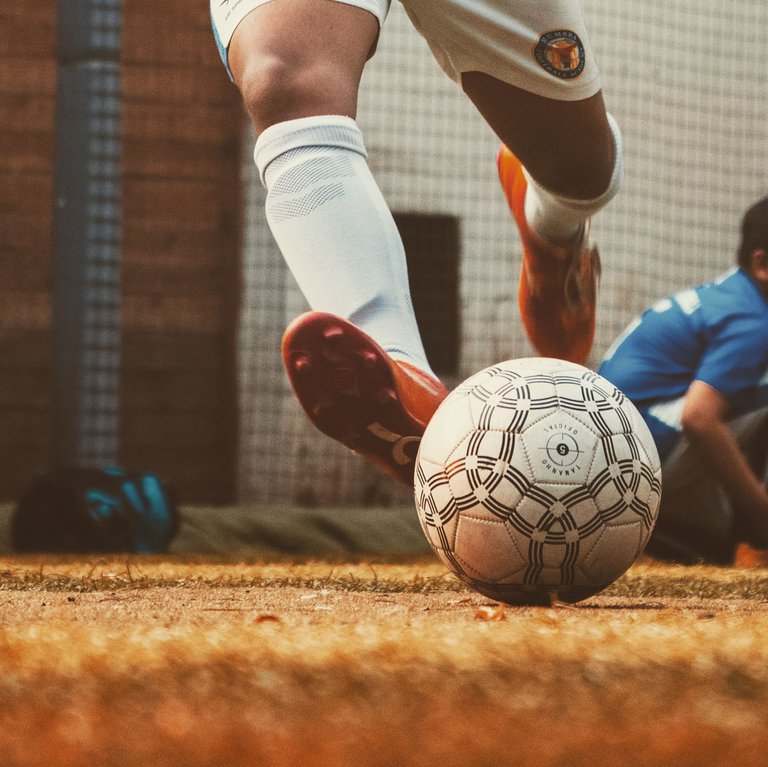 unsplash
SPANISH
---
El otro fichaje que ha tenido un comienzo difícil en su nuevo club ha sido Griezmann. El jugador francés se ha vuelto casi irreconocible a pesar de que en su día fue la estrella del club en el que milita ahora. Después de haber soportado una fase terrible en su carrera en el Barcelona, el regreso a su antiguo club, el Atlético de Madrid, donde fue un héroe antes de marcharse, parece el mejor lugar para recuperar su pelirrojo y volver a su antigua forma.
De momento, el fichaje no ha dado resultado, ya que aún no ha imprimido su autoridad en el nuevo club y esto empieza a ser preocupante para un jugador que en su día se creyó que sería un futuro ganador del Balón d o. Después de seis partidos en el campeón de la Liga, todavía no ha marcado ni asistido en los encuentros en los que ha participado. Este traspaso parece que el Atlético de Madrid podría no querer hacer el movimiento permanente a pesar de que es una leyenda del club, ya que no ha impresionado.
Cuando Agüero decidió no firmar un nuevo contrato en el Manchester City la temporada pasada, fue porque quería jugar con su mejor amigo Messi en el Barcelona. Cuando finalmente se produjo el traslado para él, otro problema golpeó al equipo de Barcelona y no pudieron conseguir fondos para retener a Messi como su jugador y ese fue el primer golpe que recibió Kun Agüero en su nuevo lugar de trabajo.


El Barcelona estaba en bancarrota e incluso tuvo que rebajar su sueldo para poder bajar a la Ciudad Condal y jugar junto a Messi, pero su sueño se truncó. Mientras que Agüero estaba herido mentalmente, sus problemas se extendieron al estar físicamente lesionado y todavía no ha jugado con el Barcelona desde que fue fichado. Sin duda, Agüero tendrá dudas sobre este fichaje y seguramente se reflejará en su juego cuando se recupere de la lesión.
Saúl vio en el Chelsea un equipo que le ayudaría a recuperar su carrera, pero ahora parece un suicidio profesional para él, ya que no ha logrado impresionar y además tiene que adaptarse a la exigencia de la liga inglesa. En su primer partido fue retirado después de los primeros 45 minutos, ya que tuvo problemas contra el Aston Villa. Con muchos jugadores esperando una oportunidad en el club, es poco probable que se le presenten muchas oportunidades como ésta.
Después de sufrir dos etapas en su club de origen, el Atlético de Madrid, el Chelsea parece ser una vía de escape para él, pero primero ha tenido que aprender inglés para sentirse como en casa en Inglaterra y también para poder traer a su familia a Inglaterra. Por ahora, Saúl debe esperar más oportunidades, y conociendo el tipo de entrenador que es Tuchel, tendrá muchas oportunidades para impresionar, y tal vez el Chelsea tenga en mente ficharlo.


Muchos otros jugadores que están pasando por momentos tórridos en su nuevo lugar de trabajo no tuvieron protagonismo, ya que muchos de ellos no son jugadores de alto perfil, pero esperemos que vengan bien antes de que se acabe la temporada.
ENGLISH
---
The other new signing to have endured a difficult start in their new club has been Griezmann. The French player has become almost unrecognizable even though he was once the star of the club he lines up for now. Having endured a terrible phase in his career at Barcelona, a return to his old club Athletico Madrid where he was a hero before leaving seems like the best place to get back his ginger and return to his old form.
So far, nothing has come out of the move as he is yet to stamp his authority at the new club and it is becoming worrisome for a player who was once believed will be a future Balon d or winner. After six games at the La Liga champions, he is yet to either score or assist in the matches he participated in. This transfer seems like Athletico Madrid might not want to make the move permanent even though he is a club legend as he failed to impress.
When Aguero decided not to sign a new contract at Manchester City last season, it was because he wanted to play with his best friend Messi at Barcelona. When the move finally happened for him, another problem hit the Barcelona team and they could not come up with funds to retain Messi as their player anymore and that was the first blow to hit Kun Aguero at his new workplace.


Barcelona was broke and he even had to slash his salary in order to come down to Barcelona and play alongside Messi but his dream was shattered. While Aguero was mentally hurt, his issues spread as he became physically hurt too as he went down with an injury and he is yet to play for Barcelona since he was signed. Aguero will no doubt be having doubts about this transfer and it will surely reflect in his game when he recovers from injury.
Saul saw Chelsea as a team to help me bring his career back to light but now, it seems to be career suicide for him as he has failed to impress while also having to adjust to the demanding nature of the English league. His first match saw him been withdrawn only after the first 45 minutes as he struggled against Aston villa. With lots of players waiting to get an opportunity at the club, it's unlikely that many Chances such as this will be presented to him.
After enduring two spells at his parent club Atletico Madrid, Chelsea seems to be an escape route for him, but he has had to learn English first in order to feel at home at England and also in order for him to bring his family over to England. For now, Saul should hope for more opportunity, and knowing the kind of coach Tuchel is, he will be getting plenty of opportunities to impress, and maybe Chelsea would have it in mind to sign him.


A lot of other players having torrid times at their new place of work didn't get a feature as many of them aren't high-profile players but hopefully, they come well before the season runs out.
---
---