UFC 259: ISRAEL ADESANYA MADE NIGERIANS EVEN MORE PROUD AFTER LOSING A FIGHT FOR THE FIRST TIME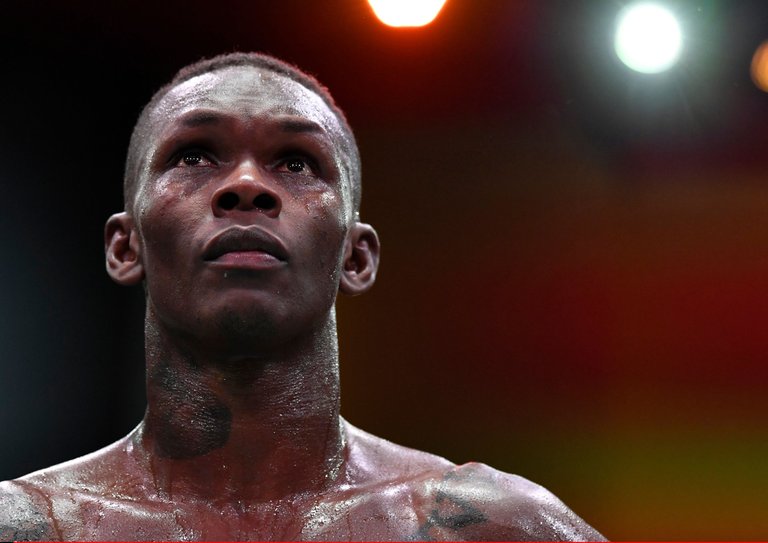 source
The UFC is a fight that not many Nigerians are well aware of. Truth be told, less than 2% of the Nigeria population are aware of the sport. People are familiar with boxing, wrestling and even judo more than these entertaining and extremely dangerous sports. But many Nigerians got aware of the sport through one of Isreal enchanting numerous post-victory speeches.
The Speech trend on Facebook, Twitter and of course Instagram. In his victory speeches, he made a shoutout to Nigerians to join the UFC world and he also encouraged us to stand as one. He said this speaking Yoruba and pidgin. Yoruba happens to be a Nigeria native dialect and he spoke it well. The well he mixed the words softens and gladdens every Nigerians heart
Israel lost his first fight in the UFC two days ago and I find it so hard to believe that people could actually make jest of him being a loser. it shows that hate will always be eminent but we Nigerians don't care though. Nigerian continues to shower praises on him even after his last fight.
Isreal said after the loss that;
I have lost in kickboxing, I have lost in life, I have lost in love, life isn't always about winning, it's win and losses".
That's a statement from a champion who recognises the fact that in life you win some and you lose some. this statement embodies everything a real champion stands for. yes, he lost, he acknowledged that and he acknowledged that he needs to improve.
After going unbeaten in his middleweight division, winning 20 out of the 20 fights he was in, he decided to compete in a higher division (Light Heavyweight). He decided to take his career to the next level and get out of his comfort soon. As his popular slang goes "Dare to be great"
His first fight in the new division might have resulted in a loss but he learned from it. he recognizes the fact that he needs to be a little more ruthless and stronger. He said his technique could have been finer and he the size played to his disadvantage, but he will be back.
It takes great courage to accept that you are not good enough in an aspect of your game. That energy is needed for you to quickly up your game in those aspects and which in turn makes you better. While many might laugh at him for moving into a higher division hurriedly, the loss will leave a scar, but he will wear it as a badge of honour.
He remains the middleweight champion and he pretty much is not backing down just yet. Jan Blachowicz might have won this fight but the battle is far from done for Israel. Funny enough Israel took the loss well and he has already started seeing the funny side of it. He posted the picture below on Twitter and captioned it "Wasn't too bad. Got fed and I'm still hungry".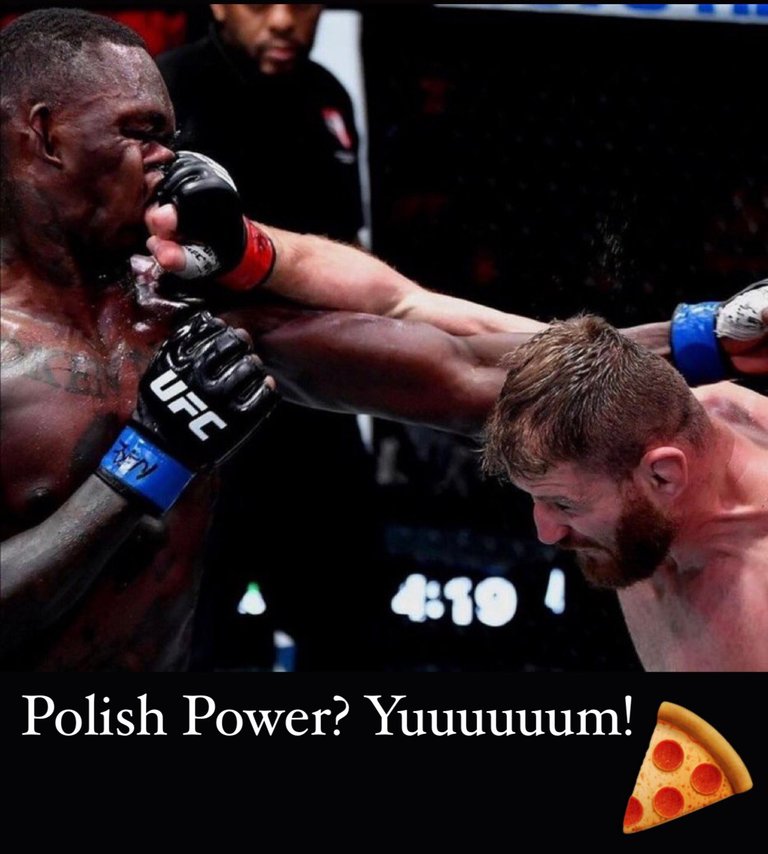 source
---
---