SHARE YOUR BATTLE Weekly Challenge! SCAVENGER
Hello Splinter's.

I'm here to show to you guys my weekly temmed challenge at Splinterlands. As the @spliterlands wants, this week challenge is about the ability SCAVENGER.

i have less tem 1 month playing Splinterlands and one of my rented cards already proved to be worthy and a crucial piece in my life deck, the funny thing is that this card have the scavenger ability.
• THE MIGHT CAVE SLUG •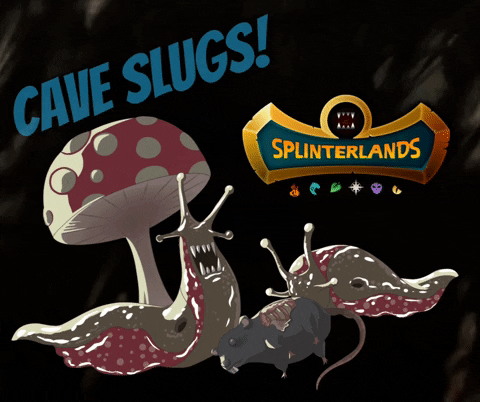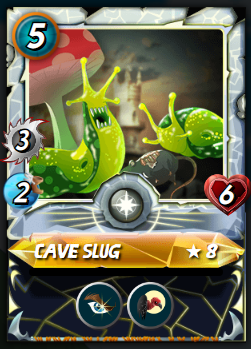 ---
---
RULES OF THE MATCH

So, for this battle i got to think in my strategy, since we have Unprotected and Broken Arrow i decided to build a melee damage strategy. Because we can't use Ranged monsters and with unprotected means that melee attack will hit directly the minions HP.
As you can see, i like to use DARIA DRAGONSCALE to combo with my melee monsters. With this summoner all my melee monsters got a aditional +1 in attack power, this recipe got me from Novice to Gold I in my first season.
In this battle i fought against Malric Inferno who also give +1 to their melee attackers. I loss in comparison because my Daria is 4 mana, while Malric is 3.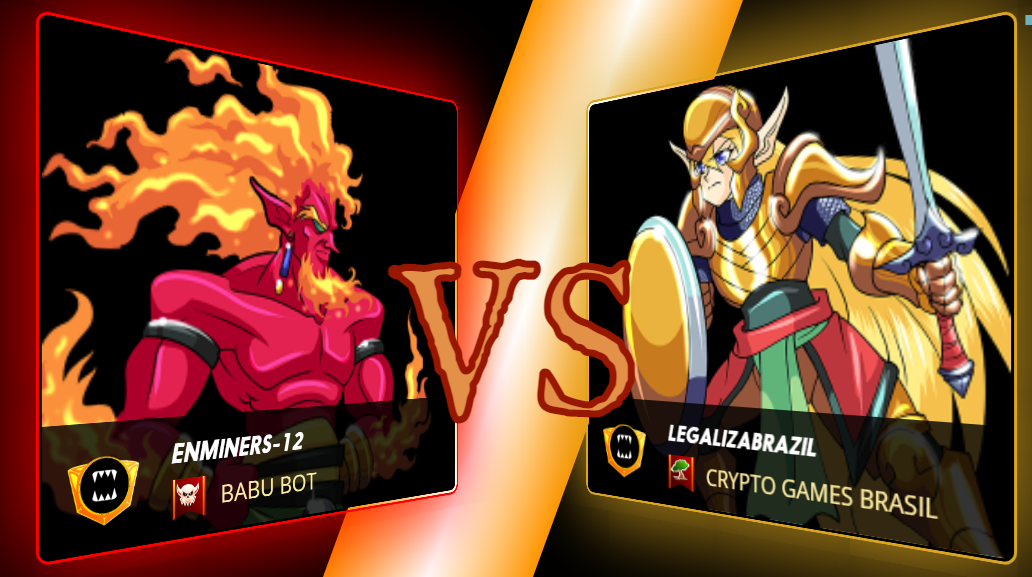 With the buffs seated this was the main window after the fight start.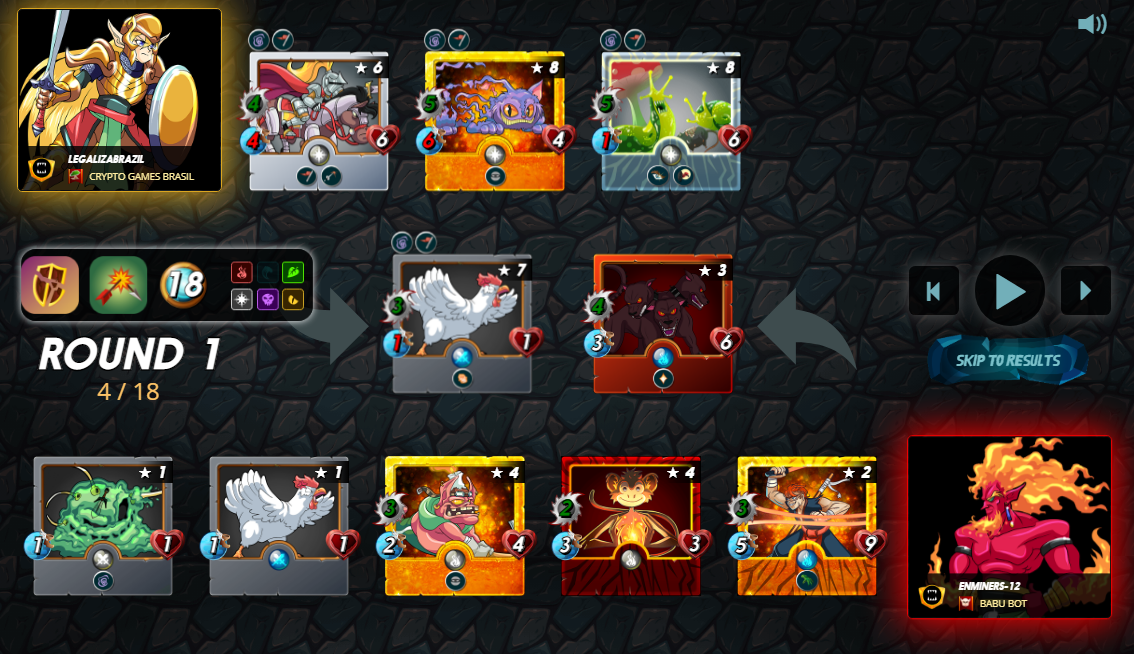 My strategy using melee attacker include the Silvershield Knight, with his INSPIRE ability i got 1 more add to my monsters attack power making a HUGE COMBO.
After the first mobs going down, the SCAVENGER ability was starting to shine.Even got hit by the kobold miner, my HP was the same as the begin of battle.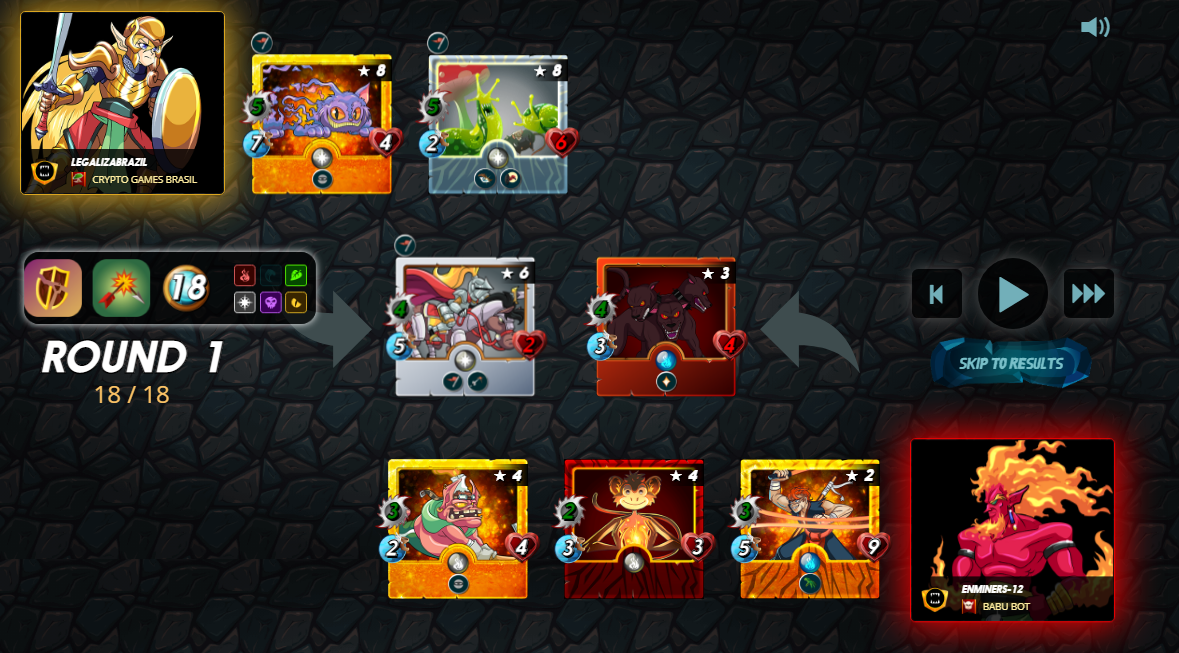 At the end we could see the POWER of Scavenger ability. If wasn't the scavenger ability who gives the slug a total of 8 HP i would die.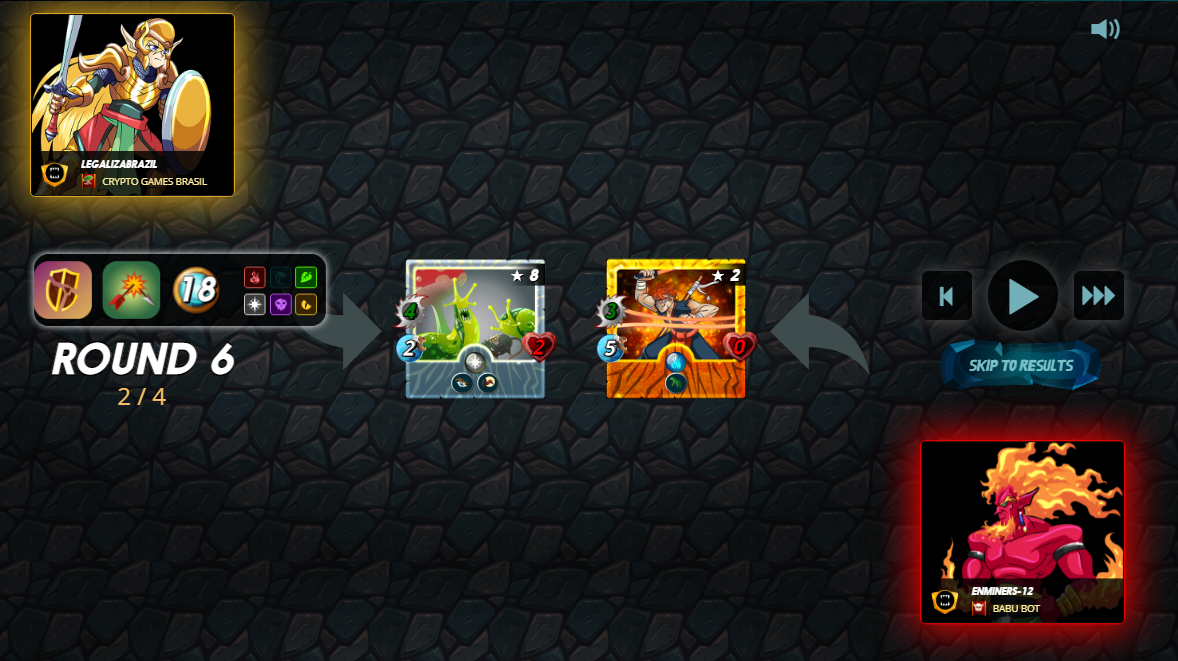 Thats all folks! Hope you guys like my strategy.
Earn Crypto from your content:
---
• Hive: https://peakd.com/register?ref=legalizabrazil
• Publish0x: https://www.publish0x.com?a=KQe1rlp3aJ
• Read.Cash: https://read.cash/r/legalizabrazil
Play Games and earn Crypto:
• Splinterlands: https://splinterlands.com?ref=legalizabrazil
Sell/Buy and negotiate NFTs on HiveChain:
• NFT Showroom: https://nftshowroom.com/?r=legalizabrazil
---
---