LeoFinance at HiveFest | We're Giving Away 2 Tickets + Accommodation to HiveFest 2022!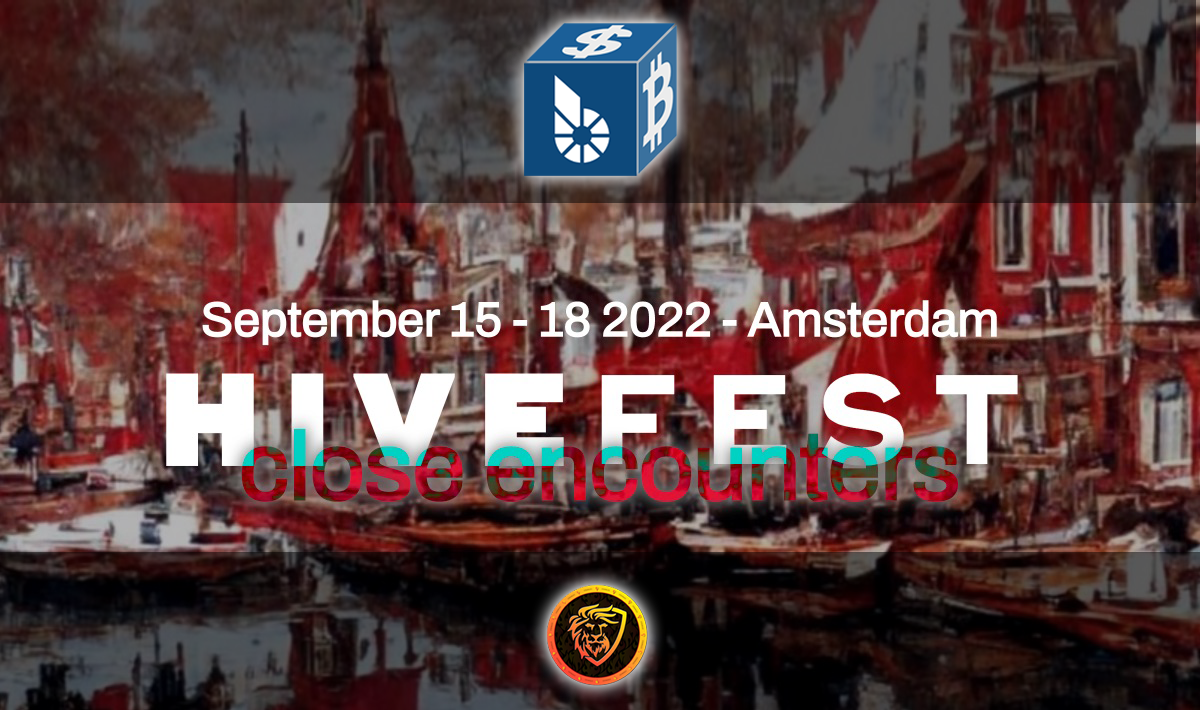 LeoFinance is one of the longest standing dApps in the Hive Ecosystem. Our journey started back in July 2019 with an ambitious mission statement: democratize financial knowledge and access.
When we started this journey, our goal was to build a "decentralized Seeking Alpha". Since then, we've adapted and evolved as our ecosystem expanded and we found new ways to fulfill our mission statement.
Hive is one of the most incredible technologies in the crypto space. We would go out on a limb and say that Hive is THE most underrated and underutilized technologies in the entire crypto industry.
While most people sit back and try to build Web3 on blockchains like Ethereum, Polygon, Solana and others, Hive has had Web3 since the beginning. Fast, Free and Decentralized transactions have always been a part of Hive.
The incredible technology that we have here is the base layer that can build even more incredible technology. This is how LeoFinance grew from a simple blogging app into a multi-blockchain ecosystem that encompasses blogging but also ties it into DeFi and the opportunities that other blockchains present.
While some would like to say that we take attention away from Hive, we have always said that our mission was to bring attention to Hive. We are a chain-agnostic project. We believe in the multi-chain future and the way to grow Hive is to connect it to all of these other ecosystems.
When you take a real look at LeoFinance, you'll see that all of our projects use Hive technology as the centerpiece.
Look at Wrapped LEO - it connects LEO on Hive to wLEO on Ethereum. Allowing users to move assets from Hive to Ethereum and move assets from Ethereum back to Hive.
Look at CubFinance - it connects our community to the BNB Chain ecosystem. Allowing Hive users to seamlessly move and pool assets across blockchains.
Look at PolyCUB - it connects our community to the Polygon ecosystem. Again, allowing Hive users to seamlessly interact with DeFi on another blockchain.
Our mission statement has never been more true: democratize financial knowledge and access.
All of this is made possible thanks to Hive serving as the base layer.
HiveFest 2022
HiveFest 2022 has finally arrived and it will be celebrated in Amsterdam, The Netherlands from September 15-18, and our team is already getting prepared for meeting Lions face to face and having a blast!
Our co-founder @khaleelkazi is one of the confirmed speakers and he is more than ready to share with the Hive ecosystem what we have in store for the next year, what we have achieved in the past year, and how our roadmap looks for the years to come.
LeoFinance is committed to growing Hive. Not in the way that others may want - constantly touting the name Hive - but in a much different way. Our mission is to make Hive usable. To make Hive the thing that we believe it was always intended to be: a silent base layer that seamlessly provides the backbone to all of our technology.
At HiveFest 2022, we'll talk about all of the things we've been doing and all of the things we will do to grow the LeoFinance Web3 Ecosystem and ultimately lead into the growth and adoption of Hive as a Layer 1 technology.
But, about giving back to the Hive community - which makes our project possible - @Leofinance is partnering with @Blocktrades to giveaway two tickets with accommodation included for two of our community members.
You heard that right, two lucky (and committed) Lions will have their event ticket and accommodation covered by Leo Finance and Blocktrades!
This contest will have two separate winners, and we will announce them at the end of this month in the account @leogrowth, on August 1. The HiveFest event will be hosted from September 15-18, so this will give the winners more than enough time to make all the arrangements to guarantee their attendance once they have covered their accommodation and event ticket.
ANYONE can join this contest, even if you don't have a LeoFinance account, all you need to do is create one and follow the requirements on the link below:
You can invite any new Lion to become part of LeoFinance at any time of this month and they can also join the contest, just remember that one of the requirements is to participate on the #LPUD on July 15th, so hurry up and onboard anyone you want to before that date!
It doesn't matter if you've been part of Leo for years or you are just a 1 month old #newlion, if you follow all the requirements in the post above you are eligible to win.
Shoutout to @blocktradesus for sponsoring this contest with us and helping us bring Lions to HiveFest!

About LeoFinance
LeoFinance is a blockchain-based Web3 community that builds innovative applications on the Hive, BSC, ETH and Polygon blockchains. Our flagship application: LeoFinance.io allows users and creators to engage and share content on the blockchain while earning cryptocurrency rewards.
Our mission is to put Web3 in the palm of your hands.
Twitter: https://twitter.com/FinanceLeo
Discord: https://discord.gg/E4jePHe
Whitepaper: https://whitepaper.leofinance.io
Our Hive Applications
Join Web3: https://leofinance.io/
LeoMobile (IOS): https://testflight.apple.com/join/cskYPK1a
LeoMobile (Android): https://play.google.com/store/apps/details?id=io.leofi.mobile
Delegate HIVE POWER: Earn 16% APR, Paid Daily. Currently @ 2.8M HP
Hivestats: https://hivestats.io
LeoDex: https://leodex.io
LeoFi: https://leofi.io
Polygon HBD (pHBD): https://wleo.io/hbd
Polygon HIVE (pHIVE): https://wleo.io/hive
Web3 & DeFi
Web3 is about more than social media. It encompasses a personal revolution in financial awareness and data ownership. We've merged the two with our Social Apps and our DeFi Apps:
CubFinance (BSC): https://cubdefi.com
PolyCUB (Polygon): https://polycub.com
LEO Wrapping Bridge: https://wleo.io
Posted Using LeoFinance Beta
---
---