Top 10 cards for rent 28 January 2023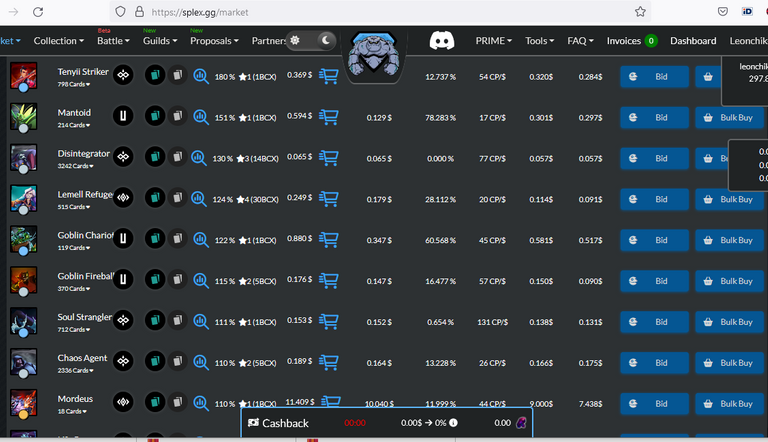 Hello everyone another top10 and again cards roa is changing.
First of all Tenyii Striker and Mantoid are top1 and top2 now, lets compare with real results :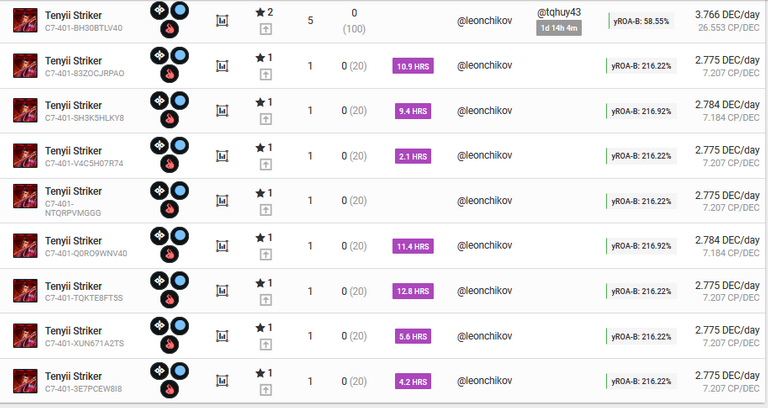 striker real roa from 50 to 200% is not bad, but need to check later again because of battle cooldown.
Now mantoid:

yea 200% baby, but if you follow my blog you know that before roa for mantoid was around 10%, so its depends how close is season ending, so mantoid is good at the end, but striker is good all season +- .


Soul strangler for me not 100%+.


Mordeus at 20% too not 100%:(

Goblin chariot is really good, not sure why but seems neutral cards god better roa mostly.
Thats all for today, hope you dont buy only same cards and diversify a lot, because this week some cards are good, but later other and need to have all kind of cards, thats for sure.
---
---