Got My Starbits Millionaire Card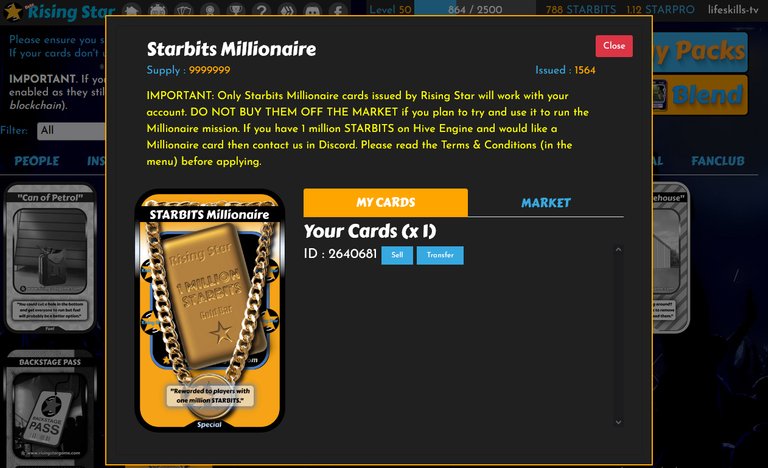 Hello and welcome to all the readers, This is my first post in this group. I started playing Rising Star game many months ago but from few months I have been playing it regularly. I saw some YouTube videos and tried to understand the mechanism of this game. Through these tutorials I came to know that Starbits Millionaire card is a must have and to get this card players must fulfill some requirements like 50 Level and 1 Million star bits in Hive-Engine wallet. So I purchased 1 million starbits on Hive-engine and applied for this card on discord. Thanks to Rising Star team I got my card and now I can earn 10,000 Starbits daily.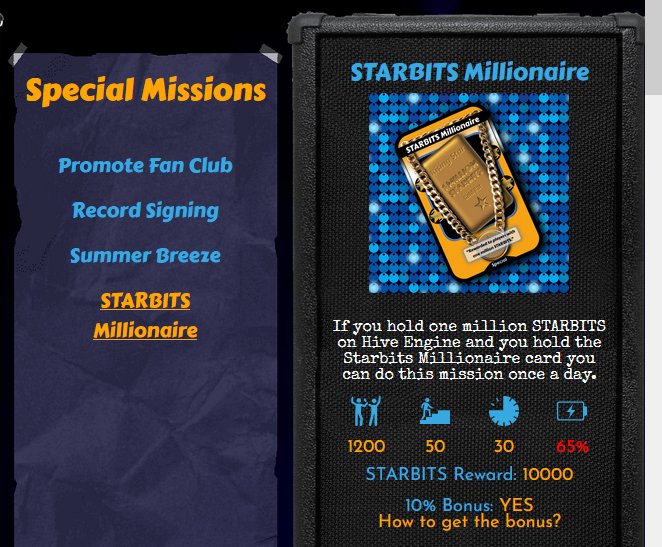 I ran my 2nd mission today and I got 11,000 Starbits. I save these starbits in hive-engine and my aim is to accumulate 2 Million Starbits in my account. If I check my game states it looks like a beginner account on level 50 and still competing in Local Gig Circuit and hope soon I will work to make my band. I only have 139 cards, 3376 fans, 1250 luck, 5601 skill and IM 68.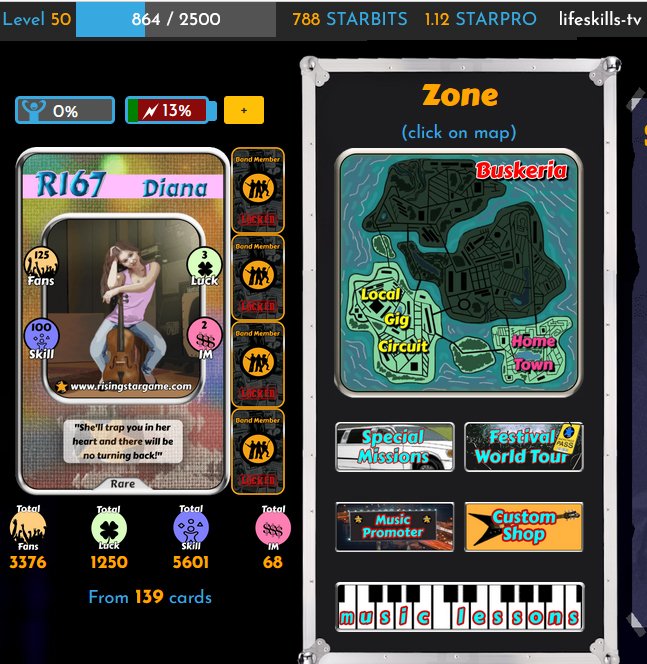 I saw some very helpful tutorials on youtube so I came to know the importance of skills points and ego. So now I daily run some music lessons to get some skills reward. Still exploring this game I have staked 30,000 Starbits on Record staking and mostly on Stick Up Boys songs. I also burn some starbits and get starpro token in Music promoter tab. Just started Promote Fan club mission after paying starpro. So Rising Star is a complete game and hope on this post will get some suggestions how should I proceed in future. Thanks


Join Rising Star Game
Join Splinterlands Guilds "Scorpions"
Play Splinterland, A Card Battle Game
Take a look at my 3Speak Channel
Check out my YouTube Channel
---
---