Graffiti in Parque Amendares Havana, Cuba [ESP-ENG]
Good afternoon friends of StreetArt, I want to show you some graffiti that I saw while walking through the Almendares Park, this Park is located just below the Almendares Bridge in Havana, Cuba. As I explained in another post, this bridge connects the municipalities of Plaza de la Revolución and Playa, it is the continuity of the central Calle 23 de Plaza that joins Calle 49 in Playa. Well, just below is this park that belongs to one of the socio-cultural projects of Havana.
On certain occasions groups of artists and creators meet there, so I was able to capture images of some graffiti, most of which did not show their signatures, so I cannot give details of the artists who did it, but I did not want to leave to show it.
Buenos amigos de StreetArt, quiero mostrarles unos grafitis que vi de paseo por el Parque Almendares, este Parque se encuentra ubicado justo debajo del puente Almendares en la Habana Cuba como expliqué en otro post, ese puente conecta el municipio Plaza de la Revolución y Playa, es la continuidad de la céntrica calle 23 de Plaza que se une a Calle 49 en Playa. Bueno justo debajo queda este parque que pertenece a uno de los proyectos socio-cultural de la Habana.
En determinadas ocasiones grupos de artistas y creadores se reúnen en él, por lo que pude capturar imágenes de algunos grafitis, lo que en la mayoría no se veían sus firmas por lo que no puedo dar detalles de los artistas que lo realizaron, pero no quería dejar de mostrárselo.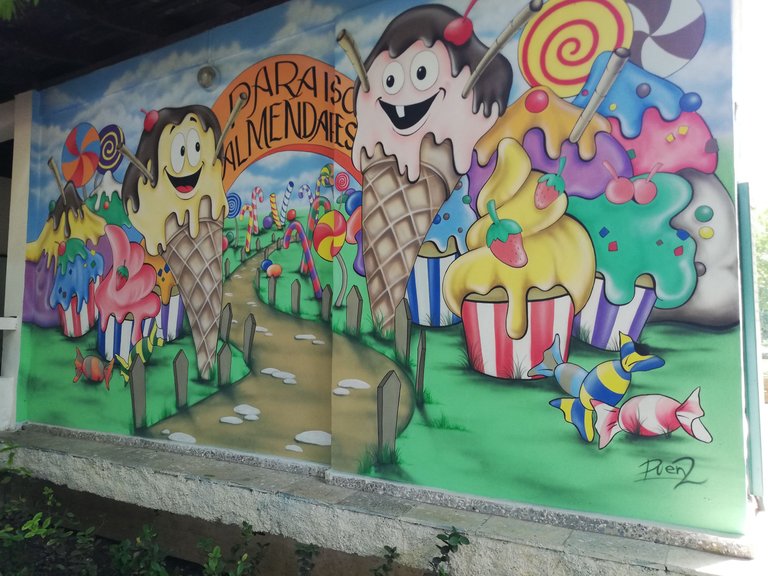 I really liked this one, it's located right next to the park's ice cream parlor, it has very pretty and striking colors, surely with the intention of attracting the attention of children who are the ones who like to eat ice cream the most.
This is the only graffiti that has the signature of the artist who made it, but no matter how hard I investigated, I did not discover anything about it, but I liked his work a lot.
Este me gustó mucho, se encuentra justo al lado de la creería del Parque, muy bonitos colores y muy llamativo, seguramente con la intención de atraer la atención de niños que son los que más les gusta comer helados.
Este es el único grafitti que tiene la firma del artista que lo realizó pero por mas que indagué no descubrí nada acerca de él, pero su obra me gustó mucho.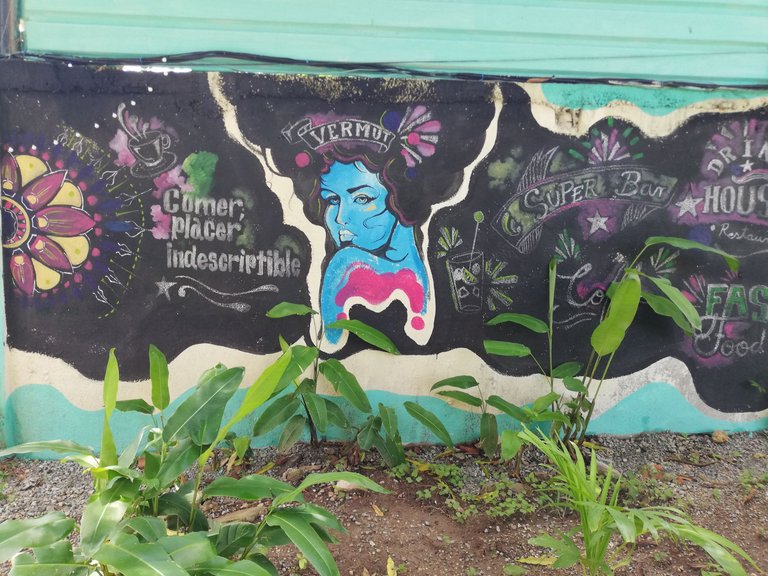 This was found just outside a bar-restaurant at the bottom of the Park.
Este se encontraba justo afuera de un bar-restaurante que hay al fondo del Parque.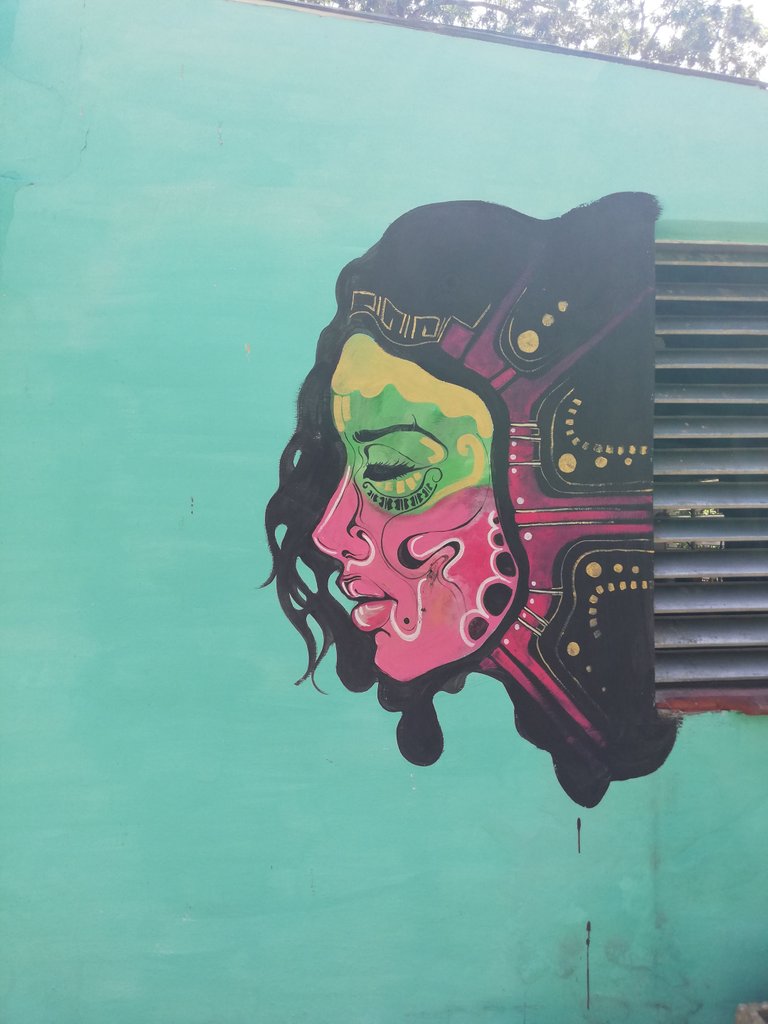 I liked this woman's face a lot, it represents the most typical features of the Cuban woman in her features.
Me gustó mucho el rostro de esta mujer, representa en sus facciones los rasgos más típicos de la mujer cubana.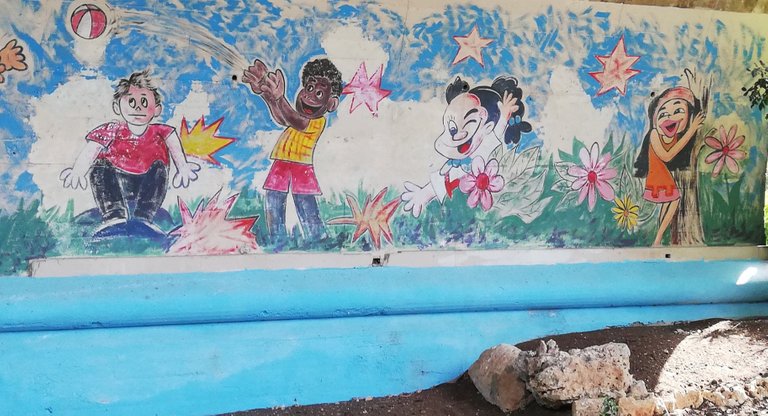 In the lower part of the bridge there are some allegorical graffiti to childhood, since the purpose of this park is mainly the entertainment of children and young people.
En la parte inferior del puente hay unos grafitis alegóricos a la infancia, ya que el propósito de este parque es principalmente el entretenimiento de niños y jóvenes.
Well friends, they were not much but I still wanted to share them with you, greetings and have a nice day, see you
Bueno amigos no eran mucho pero igual quería compartirlos con ustedes, saludos y que tengan un lindo día, nos vemos

Las fotos fueron tomadas con mi teléfono Huawei P20 lite
utilicé el Traductor de google
---
---