Iniciativs - Mis 5 consejos para iniciar en HIVE / Iniciativs - My 5 tips for getting started on HIVE [Esp-Eng]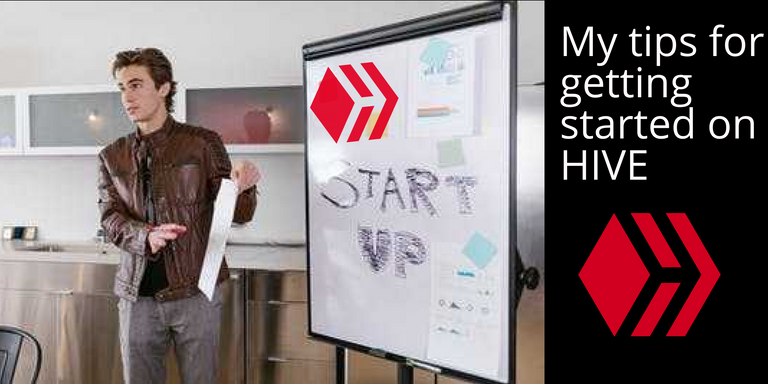 Fuente by RODNAE Productions
Como están amigos y colegas que día tras días nos acompañan y nos apoyan para seguir trabajando y aportando ideas para seguir realizando publicaciones de calidad y que puedan ser de interés para todo los que nos leen y los que están interesados y quieren emprender este sendero tan maravilloso de escribir contenido aquí en la plataforma de hive.
En esta oportunidad quiero animar a los que están pensando formar parte de este equipo por decirlo de otra manera y también para todos nosotros los que ya formamos parte de la tarea de crear contenidos de calidad y que sea de interés y utilidad para quienes nos leen y revisen nuestras publicaciones. Algo que logramos cuando cumplimos con todas las sugerencias y reglas que se nos piden cumplir por el bien de la plataforma, para que todo funcione muy bien.
En este caso quiero darles algunas sugerencias a todo el que está interesado en participar en esta actividad tanto los que recién comenzaron como los que están pensando hacerlo,lo importante es que cuando comiencen, estén mentalizados y mejor preparados y empiecen con buen pie a realizar sus tareas y puedan sacarles mayor provecho cuando realicen sus contenidos en este caso las publicaciones que quieran exponer

As you are friends and colleagues who day after day accompany us and support us to continue working and contributing ideas to continue making quality publications and that may be of interest to all who read us and those who are interested and want to undertake this wonderful path of writing content here on the hive platform.
In this opportunity I want to encourage those who are thinking of being part of this team and also for all of us who are already part of the task of creating quality content that is of interest and useful to those who read us and review our publications. Something that we achieve when we comply with all the suggestions and rules that we are asked to comply with for the good of the platform, so that everything works very well.
In this case I want to give some suggestions to everyone who is interested in participating in this activity both those who have just started and those who are thinking of doing it, the important thing is that when they start, they are mentalized and better prepared and start on the right foot to perform their tasks and can get more out of them when they make their content in this case the publications they want to expose.

La primera sugerencia que les puedo dar es prepararse mi recomendación es que antes de registrarse en la gran plataforma de hive, si es posible para ustedes y sus circunstancias se lo permiten, asistan a todas las clases que se dictan, en donde con cariño muchas personas expertas y con experiencia se esfuerzan por prepararnos para crear contenido valioso en hive y claro siempre que esa persona que lo invito lo siga guiando porque es responsabilidad de esa persona que usted haga las cosas bien pero también es responsabilidad suya y tiene que poner de su parte.

La segunda sugerencia es que siempre sea positivo y que tenga la confianza en que va a lograr realizar o emprender este trabajo de hecho muchas personas mayores lo han logrado y un ejemplo somos nosotros mismos ya con más de sesenta años hemos aprendido y tenido la confianza en que lo lograremos y aquí estamos escribiendo mucho contenido, pero emo necesitados la ayuda al igual que la necesitan ustedes en estos momentos aprovechen esa ayuda

La tercera sugerencia es apegarse a las normas y directrices que le sugieren en cada comunidad, cada comunidad tiene sus reglas además de las que no están escritas en hive, pero que siguen siendo de suma importancia para que la plataforma siga creciendo de la manera correcta, porque es una manera de crecer nosotros también y cuando le den alguna sugerencia, apeguese a ella y no la contradiga y hágase conocer como una persona que se deja corregir y que es obediente a todas las sugerencias que se le dan, sea humilde, recuerde que esto es necesario para poder aprender, sea una persona sencilla.

Cuarta sugerencia es que utilice las etiquetas y las fuentes debidas para cada publicación, dependiendo de la comunidad en donde realice su publicación, esté atento en este caso para que se conozca bien los detalles de lo que escribe, si cita a alguien más, dele crédito así como le gustaría que lo hicieran en su caso, recuerde que en hive no se tolera el plagio y hacer las cosas correctamente, nos evitará caer en eso, esta es una de las sugerencias que considero más importante para su crecimiento aquí dentro de la plataforma hive.

Quinta sugerencia es que trate de participar en todos los eventos que se realizan en las comunidades y participar en las curaciones de los distintos programas como aliento, en donde se nos dan tip y consejos para mejorar nuestras publicaciones y trate de participar y comentar las publicaciones de los demás, en este caso tendría que leer y darle su comentario por medio de un mensaje y una nota para que también ellos sientan animados y también les respondan los suyos, alegra bastante leer comentarios en los que se nos da ánimo, pues uno desea seguir escribiendo.

The first suggestion I can give you is prepare my recommendation is that before registering on the great platform of hive, if it is possible for you and your circumstances allow it, attend all classes that are dictated, where many people with love and experience experts and strive to prepare us to create valuable content in hive and of course always that person who invited him to continue guiding you because it is the responsibility of that person that you do things right but it is also your responsibility and you have to do your part.
The second suggestion is to always be positive and have the confidence that you will achieve or undertake this work in fact many older people have succeeded and an example is ourselves and with more than sixty years we have learned and had the confidence that we will succeed and here we are writing a lot of content, but emo need the help just like you need it right now take advantage of that help
The third suggestion is stick to the rules and guidelines that are suggested to you in each community, each community has its rules in addition to those that are not written in hive, but that are still of utmost importance for the platform to continue growing in the right way, because it is a way for us to grow too and when they give you any suggestion, stick to it and do not contradict it and make yourself known as a person who lets himself be corrected and who is obedient to all the suggestions that are given, be humble, remember that this is necessary to be able to learn, be a simple person.
Fourth suggestion is that use the proper tags and sources for each publication, depending on the community where you make your publication, be attentive in this case so that the details of what you write are well known, if you quote someone else, give them credit as you would like them to do in your case, remember that in hive plagiarism is not tolerated and doing things correctly, will prevent us from falling into that, this is one of the suggestions that I consider most important for your growth here within the hive platform.
Fifth suggestion is that try to participate in all the events that take place in the communities and participate in the healing of the various programs such as encouragement, where we are given tips and advice to improve our publications and try to participate and comment on the publications of others, in this case would have to read and give your comment through a message and a note so that they also feel encouraged and also respond to theirs, quite happy to read comments in which we are given encouragement, because one wants to continue writing.

Esperamos que con estas palabras los hayamos podido animar, para que usted emprenda con mas ánimo y esperanza esta tarea de crear contenido de calidad y recuerde que todos tenemos que seguir aprendiendo, pero como les mencioné antes la humildad juega un papel importante. Siga preparándose que nada lo detenga una vez que comience a crear contenido
Bueno saludos para todos los que están empezando y los que tienen poco y mucho tiempo aquí en la plataforma de hive se despiden de ustedes sus amigos de siempre @liliayjuvenal
We hope that with these words we have been able to encourage you, so that you undertake with more courage and hope this task of creating quality content and remember that we all have to keep learning, but as I mentioned before humility plays an important role. Keep preparing yourself that nothing will stop you once you start creating content.
Well greetings to all those who are starting and those who have little and a lot of time here on the hive platform say goodbye to you your friends of always @liliayjuvenal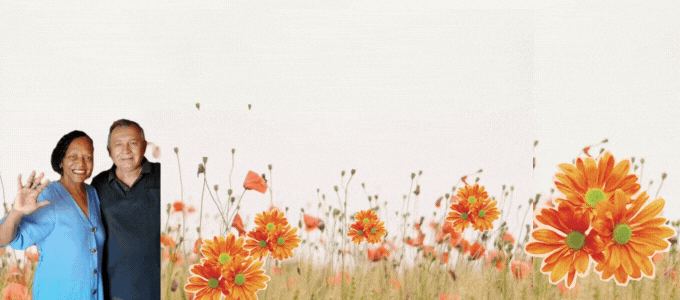 ---
---