[ESP-ENG] 4 fundamental concepts you should know if you are a beginner like me (Cryptocurrency)
---
Hello my dear readers, I hope you are excellent, today I come with a different content to what I usually upload, but this content is more for the Leofinance community or anyone who is interested in this topic is welcome to read it, today I want to explain 4 concepts that for me are fundamental about the cryptocurrency, are basic concept but necessary to know them if you are beginners in this topic like me, so I hope you like it a lot and that it helps you to learn a little more.
Hola mis queridos lectores, espero que se encuentren excelente, el día de hoy les vengo con un contenido diferente a lo que usualmente subo, pero este contenido es más para la comunidad Leofinance o cualquiera que le interese este tema es bienvenido a leerlo, el día de hoy quiero explicarles 4 concepto que para mí son fundamentales sobre la criptomoneda, son concepto básicos pero necesarios saberlos si son principiantes en este tema como yo, así que espero que les guste mucho y que les sirva para aprender un poco más.

---
As I said before this topic is a bit complicated and above all extensive, but there is nothing to fear there is always someone who explains these concepts a little easier, example to me it is still hard to learn about cryptocurrency and I still need to learn, so I search and search for content on the internet and it was complicated because I did not know what to start with until I said to myself, why not start with the simplest, read the concepts and deepen them a little, so I bring you the 4 concepts that for me are fundamental.
Como he dicho anteriormente este tema es un poco complicado y sobre todo extenso, pero no hay nada que temer siempre hay alguien que explica estos conceptos un poco más fácil, ejemplo a mí todavía me sigue costado aprender sobre criptomoneda y todavía me falta por aprender, así que busque y busque contenido en internet y se me hizo complicado porque no sabía con que empezar hasta que me dije a mi misma, porque no empezar con lo más sencillo, leer los conceptos y profundizarlos un poco, así que les traigo los 4 conceptos que para mí son fundamentales.

---
Cryptocurrency:
Cryptocurrency, also called virtual currency or cryptocurrency, is digital money. That means there are no physical coins or bills everything is online.
Bitcoin :
Bitcoin is a virtual currency or an electronic medium of exchange used to purchase products and services like any other currency. But this currency is decentralized, meaning that there is no authority or control entity responsible for its issuance and registration of its movements.
Digital wallet:
A digital wallet, also known as an electronic wallet or e-Wallet, refers to an electronic device, mobile banking service or mobile application that allows one party to conduct electronic transactions with another party that exchanges digital currency units for goods and services
Blockhain :
Blockchain allows to verify, validate, track and store all kinds of information, from digital certificates, democratic voting systems, logistics and messaging services, smart contracts and of course money and financial transactions.
Criptomoneda:
La criptomoneda, también llamada moneda virtual o criptodivisa, es dinero digital. Eso significa que no hay monedas ni billetes físicos todo es en línea
Bitcoin :
Bitcoin es una moneda virtual o un medio de intercambio electrónico que sirve para adquirir productos y servicios como cualquier otra moneda. Pero esta moneda es descentralizada, es decir que no existe una autoridad o ente de control que sea responsable de su emisión y registro de sus movimientos.
Billetera digital:
Una billetera digital, también conocida como billetera electrónica o e-Wallet, se refiere a un dispositivo electrónico, un servicio de banca móvil o una aplicación móvil que permite a una parte realizar transacciones electrónicas con otra parte que intercambia unidades de moneda digital por bienes y servicios
Blockhain :
Blockchain permite verificar, validar, rastrear y almacenar todo tipo de información, desde certificados digitales, sistemas de votación democráticos, servicios de logística y mensajería, contratos inteligentes y, por supuesto dinero y transacciones financieras.

---
What do I learn more about these concepts?
Cryptocurrency:
As we could read in the concept that I acquired from a page makes it very clear, that cryptocurrency is a virtual currency that has no intermediary and that something incredible since it is not subject to any government or bank, it is a currency that you can transfer from one point to another virtually, before people felt a little bewildered and confused, therefore they did not trust the cryptocurrency because they are digital currencies that are not based on anything and that was something that did not generate confidence, but now there are many cryptocurrencies, such as Bitcoin, Ethereum, Ripple XRP among others.
Now let's delve a little bit into the most used currency these days.
Bitcoin:
This currency was launched in 2009 by an entity called Satoshi Nakamoto, it is a virtual currency that is not subject to anything, with this currency you can acquire product and service like any other currency and you can even exchange it with other virtual currency, the problem that many people have had is that there are people who have scammed or robbed them, however there is already a reliable wallet for your bitcoin where you can make your transactions.
Digital wallet:
This is not so complicated to understand, since a digital wallet is a mobile application that you can have in any electronic device, this is something great since nowadays we all have electronic devices and it is something essential in our lives, then it is like having your wallet or purse in your cell phone where it allows you to make electronic transactions with digital currencies at any time either for goods or services of something you need to acquire at the moment.
Blockchain:
In this concept I had to investigate a little more and even so I need to go deeper to understand it completely, but what I could investigate and understand is that blockhain is a chain of blocks where information is stored either of anything, this is hardly hackable since the blockhain is protected with its own structure, for two very important reasons which are, the codes that each block has, I must emphasize that each code is unique, this can change when the information is changed and the block no longer fits with the others, and the other no less important is that there are too many users who are aware of each block, who certify the information are the same users, in the case of cryptocurrency, this leaves a record of all transactions that are made.
¿Qué profundice sobre estos conceptos?
Criptomoneda:
Como pudimos leer en el concepto que adquirí de una página lo deja muy claro, que la criptomoneda es una moneda virtual que no tiene ningún intermediario y eso algo increíble ya que no está sujeta a ningún gobierno o banco, es una moneda que puedes transferir de un punto a otro de manera virtual, antes las personas se sentían un poco desconcertadas y confundidas, por ende no confiaban en la criptomoneda ya que son monedas digitales que no están fundamentadas en nada y eso era algo que no generaba confianza, pero ahora hay muchas criptomedas, como el Bitcoin, Ethereum, Ripple XRP entre otros .
Ahora vamos a profundizar un poco sobre la moneda más usada en estos tiempos.
Bitcoin:
Esta moneda fue lanzada en el año 2009 por una entidad llamada Satoshi Nakamoto, es una moneda virtual que no está sujeta a nada, con esta moneda puedes adquirí producto y servicio como cualquier otra moneda e incluso la puedes intercambiar con otra moneda virtual, el problema que muchas personas han tenido es que hay personas que los han estafado o robado, sin embargo ya existe un billetera confiable para tus bitcoin donde puedes hacer tus transacciones.
Billetera digital:
Esto no es tan complicado de comprender, ya que una billetera digital es una aplicación móvil que puedes tener en cualquier dispositivo electrónico, esto es algo grandioso ya que ahorita en la actualidad todos tenernos dispositivos electrónico y es algo esencial en nuestras vidas, entonces es como tener tu cartera o monedero en tu celular donde te permite hacer transacciones electrónicas con monedas digitales a cualquier hora ya sea para bienes o servicios de algo que necesites adquirir en el momento.
Blockchain:
En este concepto tuve que investigar un poco más y aun así necesito profundizar más para entenderlo del todo, pero lo que pude investigar y entender es que blockhain es una cadena de bloques donde se almacena información ya sea de cualquier cosa, esta es difícilmente hackeable ya que la blockhain se protege con su propia estructura, por dos razones muy importante que son, los códigos que cada bloque tiene, debo resaltar que cada código son únicos este puede cambiar cuando la información sea cambiada y el bloque deja de encajar con los demás, y lo otro no menos importante es que hay demasiados usuarios que están al tanto de cada bloque, quienes certifican la información son los mismo usuarios, en el caso de la criptomoneda, este deja un registro de todas las transacciones que se hacen.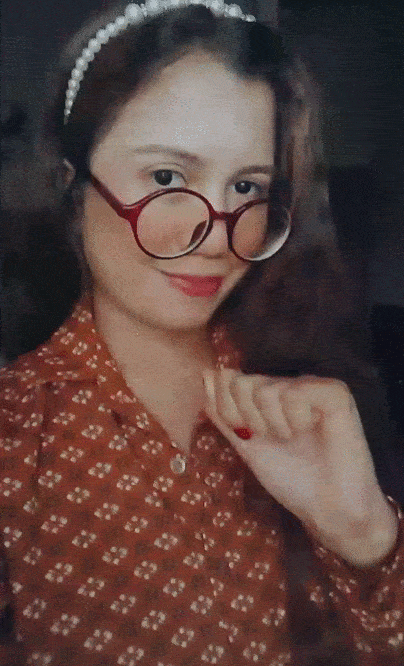 ---
I hope you liked this post and above all that you have learned something about these concepts, then I will talk about other concepts that I consider important to know, see you in a future post, love you!
Espero que les haya gustado este post y sobre todo que hayan aprendido algo sobre estos conceptos, luego hablare sobre otros conceptos que considero importante saber, nos vemos en un próximo post, ¡se les quiere!

Traducido en: DeepL
Fotos editadas en PhotoScape y Canva
Gif hecho en Convertidor de Gif
Translated into: DeepL
Photos edited in PhotoScape and Canva
Gif made in Gif Converter


Posted Using LeoFinance Beta
---
---