LENM will power Lenopolis and you will profit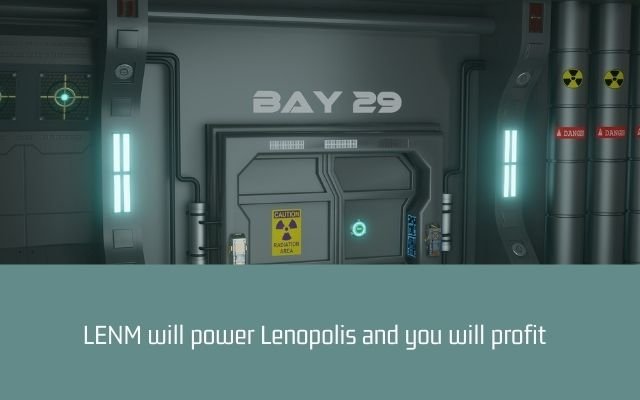 As we have learned in the previous post, the discovery made by the engineers on the Arch has far reaching consequences not only for the colonisation of the planet but also for you, the holder of LENM tokens.
You will be able to add your LENM together with LEN to a Dieselpool.
When you do that, this LENM will power the settlement on Liotes, it will receive a kind of maintenance fee for all the products that are generated thanks to it. The farms will produce food, oxygen and other byproducts. The living quarters will provide CO2 and compost. The labs and the workshops will be the place where discoveries are made and tools are created. Using LENM to power the settlement will therefore give a multitude of different rewards.
Contrary to most Dieselpools out there, the rewards of this Dieselpool will not be financed by direct inflation. Most pools simply mint new tokens and distribute them to the liquidity providers. This pool will be financed through the secondary income sources of the Liotes project. The reward pool will be filled constantly with the tokens that we generate through curation and authoring posts. The bigger the project gets, the more rewards the pool will contain. It will therefore be totally sustainable also in the long run.
Unfortunately it will take some time until we will get there. More about that in the next post...
Image source: www.pixabay.com

Liotes
A project run by @ph1102 and @achim03
Resources
---
---