The first humans on Liotes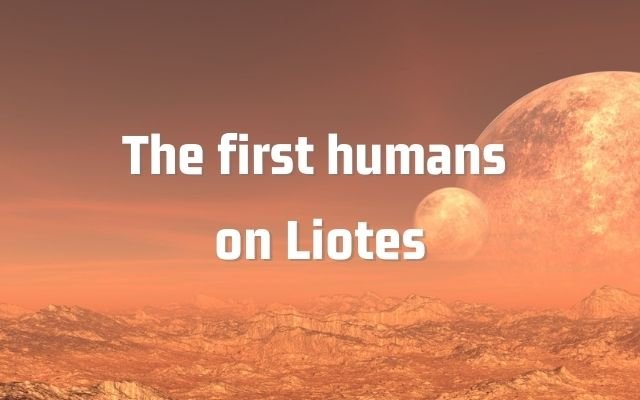 It's about 2 months ago that we have received the latest message from the Ark 62 which is in orbit around Liotes. Here the latest entry of the logbook of Commander Tarkov:
This is Mikail Tarkov on bord of the Ark 62. I'm the mission commander for Liotes. We have taken a huge step in our mission to colonize Liotes. A couple of days ago, a small vessel left the Ark and landed on the surface of the planet, very close to Lenopolis in the Larwiner depression. On bord of this vessel were the very first people that would set foot on the planet.
A team of specialist to prepare Lenopolis for settlement
A team of 10 people landed safely with their vessel, which now serves as living quarters for them on the surface. The first domes of Lenoplis have been printed and the team will now make the necessary works so that Lenopolis can be inhabited. This comprehends the installation of equipment and the finalization of the infrastructure but also the first planting of crops in the farms. The team will also work on the Liotes Mills to be able to use them as transformers. Thanks to their work, in a couple of months, Lenopolis will be able to welcome more people from the Ark.
The team is composed of very specifically qualified people who have trained years for what they are going to do in the coming weeks. They are the very best and we hope that everything will go smoothly.
This is a very important period for Liotes and our people on the Ark 62 and we are very excited.
Mikail Tarkov
This report reached us December 16th 2021

Liotes
A project run by @ph1102 and @achim03
Resources
---
---