Coaching Bodybuilder Dorian Yates. The 6 Times Mr Olympia Champion!

Yes you read that correctly. I've been Dorian's private yoga teacher and good friend for many years.
Some of you will know him from his 6 incredible victories on the Mr Olympia stage. Maybe you know him from his more recent media work and speaking on the likes of Joe Rogan's infamous podcast? Perhaps you recognise his name but you are not too sure why or how you do.
"Dorian Yates was born 19 April 1962 in Sutton Coldfield, West Midlands, England. He is an English professional bodybuilder. He won the Mr. Olympia title six consecutive times from 1992 to 1997. He is widely considered one of the top athletes in modern bodybuilding history.
Yates earned the nickname of "The Shadow" for his tendency to unexpectedly appear at major bodybuilding contests and win, despite having remained out of the public eye for long periods beforehand." [1]
I often get asked about Mr Yates. A lot of the time it's questions like: "What's he like to work with?" "How long has he been practising yoga with you?"
He is one dedicated human, but of course to have reached the level of success that he has, that surely won't surprise you.
Committed and consistent are two words I would use to describe him. In addition, I would add that he is a fun, adventurous soul and a freethinker with a good heart.

His commitment to his yoga practise and meditation is evident to the millions of fans that follow him on social media. He is also known for his love for natural healing, strongly advocating the benefits of plant medicine.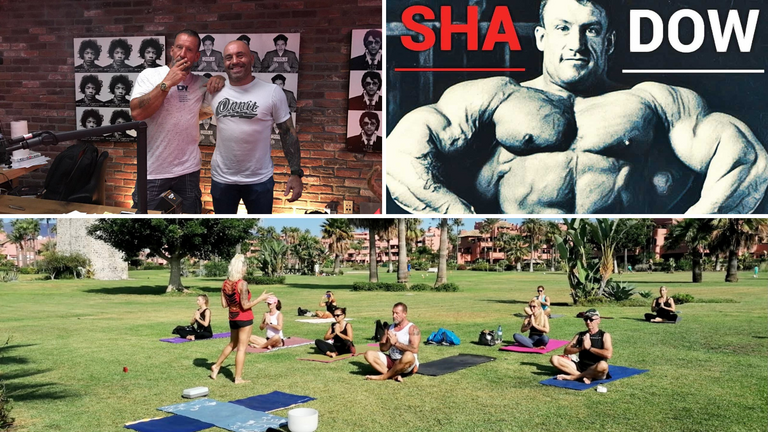 Dorian has been practising yoga with me on and off for around 5 years, and he already had some experience when he started with me.
However, with all the heavy weight lifting he has done over the years, it was vital to push him hard in the sessions to increase his flexibility and to aid with any pain or injuries he had. He actually doesn't train as hard now (at the age of 60!), but continues to exercise in the gym and is also a keen mountain biker and loves walking his dog.
Dorian also understands the power of the breath and pranayama, therefore in every practise there is time spent in meditation.
On another note, would you like to learn how to do the splits? I will be teaching this on another blog post. You can learn it, I promise!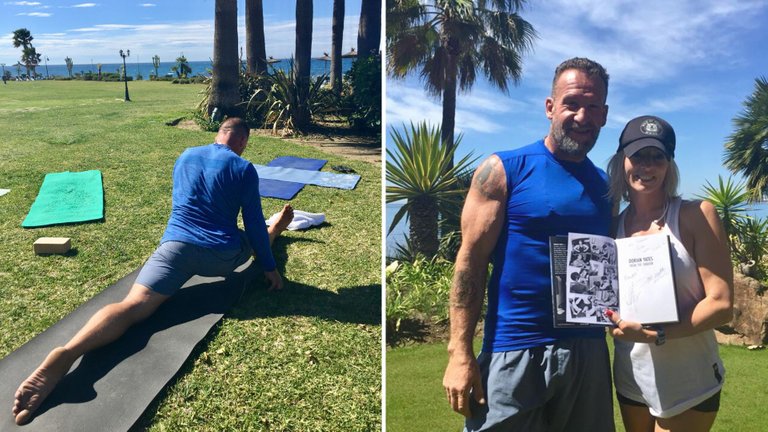 This is his biography, it's a great read, about all the highs and lows in his life and how he overcame them. You can learn what motivated him to achieve such greatness in his career. There aren't many body builders that have maintained the public recognition and the success that Dorian has. He still sells out events and has thousands of DY students over the world trained by him in his unique methods.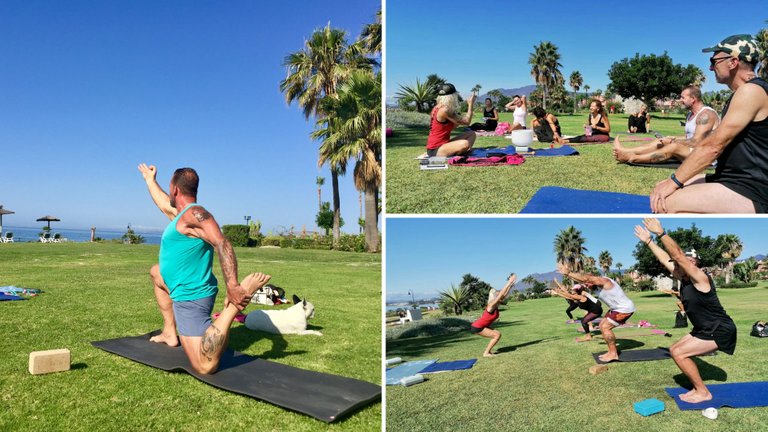 Dorian was also a regular in my group classes when I was previously based in Marbella, in Spain. The location, with views out to Morocco and in front of the sea was exceptionally spectacular. Sometimes his wife Gal and his dog would join us, I have very fond memories.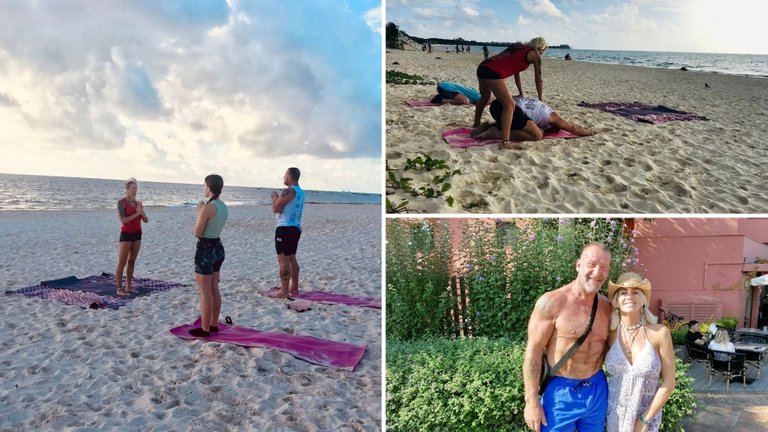 He also came and visited me here this year in Mexico with his daughter Tahnee, which was fantastic. And we managed to get some classes on the beach here in Playa Del Carmen and visit some great places together.
If you need motivation in your life, then I 100% would recommend following Dorian on his social media (link below) and reading his book. Remember anything is possible when you commit to it!
I really hope you enjoyed reading this, any questions, please comment below.
With love Lisa Marie ❤️

Want To Connect?
You Can Follow Dorian Yates On Instagram Here
*Photos used are my own or free for commercial use.
[1] Ref: https://www.imdb.com/name/nm3314891/bio
---
---