Repurpose, Reuse & Recycle

Hey and happy Monday to you.
Today I wanted to share something to hopefully motivate and inspire you.
I'm passionate about the earth and how as humans, we have a responsibility to look after our beautiful Gaia and not harm her. Whilst I was growing up in the 70's and 80's there was definitely a different emphasis on how we shopped and our daily habits.
For example, I remember buying liquids in glass bottles from the local store and then getting money back if I returned the bottles. I also recall shopping predominately in our small individual local shops where the owners and staff knew us and spoke to us kindly, us being myself and my twin sister. I have fond memories of walking around our local town of Broadstairs, in Kent, England, and visiting these little stores with my mum.
Back then, everything we purchased was made to last longer, and if something did break, you would get it repaired rather than rush out to buy the latest cheap replacement on offer! We now live in a world where it's normal for products to be sold that will break easy and quickly, so that the consumer buys multiple. With this in mind, it is now socially accepted for humans to also live in a disposable manner, with no thought about the consequences and impact that these decisions have.

This leads me onto my article for you today. These last two weeks my son Anton and I have been working hard on a project in Puerto Vallarta, Mexico. In my nearly 50 years on this earth, I have renovated and decorated multiple houses and have spent considerable time designing spaces and refurbishing items. I adore creative projects, first the visualisation and ideas, then the hard work to finally create the finished piece. Our objective with this transformation was to create something on a tight budget, therefore we were working hard with the space and items we had to improve the appearance.

Why should you Repurpose, Reuse & Recycle?
Save yourself money
Lead by example to your friends and family
Help reduce waste on the earth, which often ends up in landfill
Feel a sense of achievement
Be part of the solution, not the problem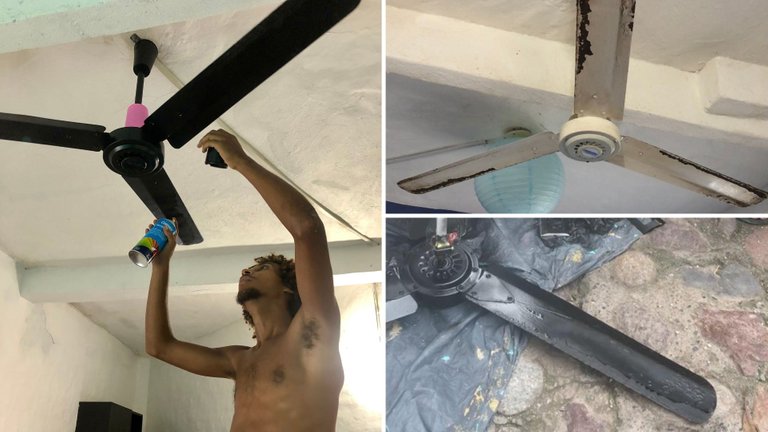 The first thing we did was spray an old beaten up ceiling fan, rather than buying a brand new one. The fan was working perfectly, so the best solution was to use spray paint to give it a fresh colour, and make it look good again.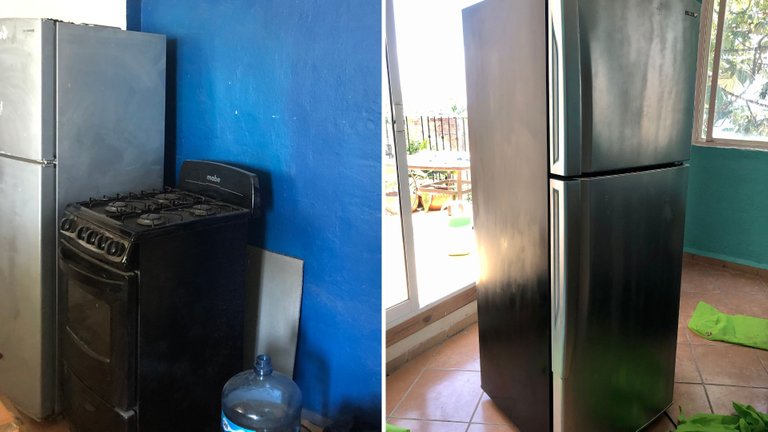 The next task to tackle was an old fridge in the property, and this was a much bigger project. Anton decided on using 2 different colours combining black and silver for a modern feel and style. Yet again, this fridge also was functioning perfectly, so for a small price of around 240 pesos ($12) for three cans of spray paint, the fridge was restored to its former glory.

We then tackled an old wall, it had brown shapes over it and because the room was dark, we chose to paint it bright white to create a more cheerful and modern feel within the space. In addition, there were some old wooden chairs, which we painted pink to give a funky vibe and facelift.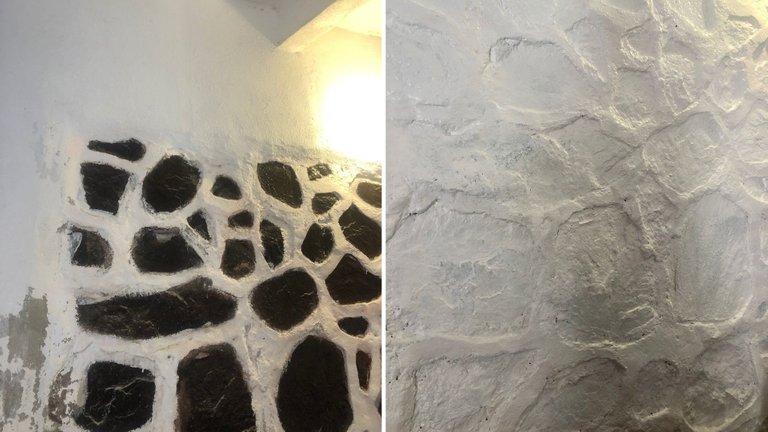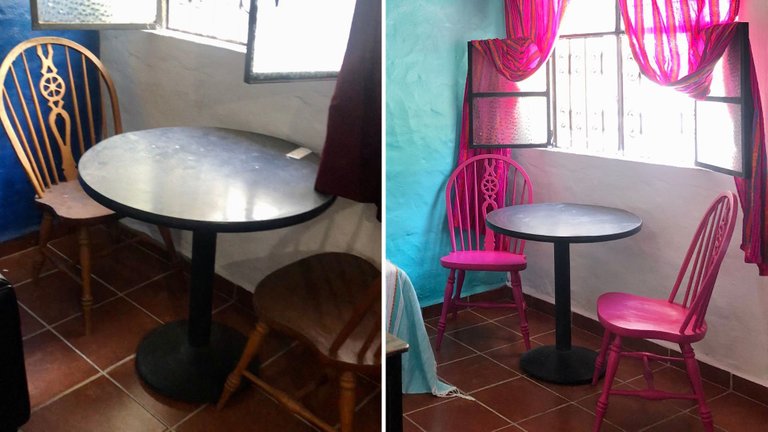 Painting and wall papering rooms is the normal procedure when uplifting a room, but I would 100% recommend thinking outside of the box and trying some spray painting too. Please watch a video on the method first, as it's a little more technical than I had previously thought. But for sure give it a go and have some fun, particularly if you are on a tight budget!
Thank you for reading, I hope you enjoyed this, any questions or comments, please write them below.
With love Lisa Marie ❤️

Want To Connect?
Instagram
Facebook
My Website
Photos used are my own, collages created using Canva.com
Divider designed using Canva.com
---
---