Why You Should Visit Sayulita in Mexico
Hey, last week @thatscooterguy myself and our doggies visited the world famous Sayulita on the Pacific Coast of Mexico. The nearest big town is Puerto Vallarta which is located just over an hour South of Sayulita.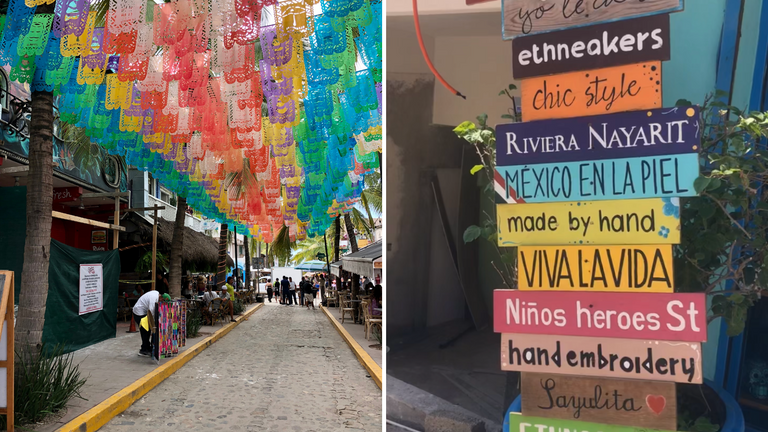 Sayulita has received a lot of attention over the last decade for its cool surf vibe, trendy cafes, nightlife and array of restaurants. This has unfortunately resulted in many of the original dwellers leaving there now and searching for quieter places away from the tourists. But the vibe is still there and we managed to enjoy the surf town, without the noise, parties and crowds. Therefore, no matter if you are looking for a party scene or a chilled vibe, I believe Sayulita has something to suit everyone.
We stayed just over the highway in a jungle area, very local with many chickens and mango trees, which was great as we were able to find 2 or 3 every day for our doggies and us. Yes, they love mangos! TBH they adore pretty much all fruit and veg. From here is was a picturesque 10-minute walk into the main areas of the town. Sayulita is also on a bus route, with the terminal centrally located in the town.

Our first night there, we decided to head to one of the quieter beaches called Playa Patzcuarito to chase the sunset, which was a 30-minute hike through the jungle. On route, we passed some breathtaking nature, horses and absolutely hundreds of crabs that live in the jungle. This was fascinating to see and as you approached them, you could hear the jungle come alive as they scurried to hide from us humans.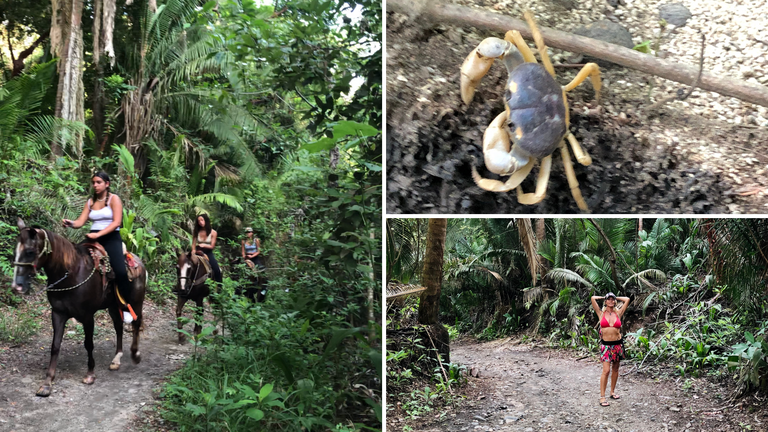 Those of you that follow me on my social media (links below), will appreciate my love of handstands in beautiful locations, and this evening didn't disappoint. Anton kindly captured a great photo at golden hour on the beach, of which we pretty much had to ourselves.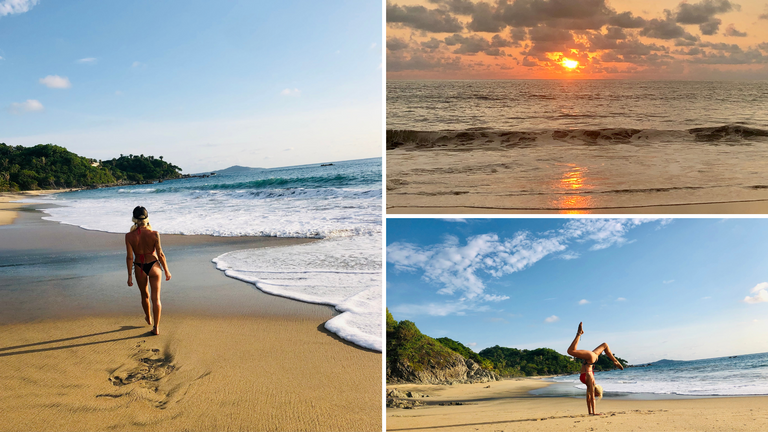 The return back through the jungle after sunset was a little more daunting, as the crabs were everywhere, and as I was only wearing flipflops the challenge was to make it back without getting pinched. But luckily, I succeeded!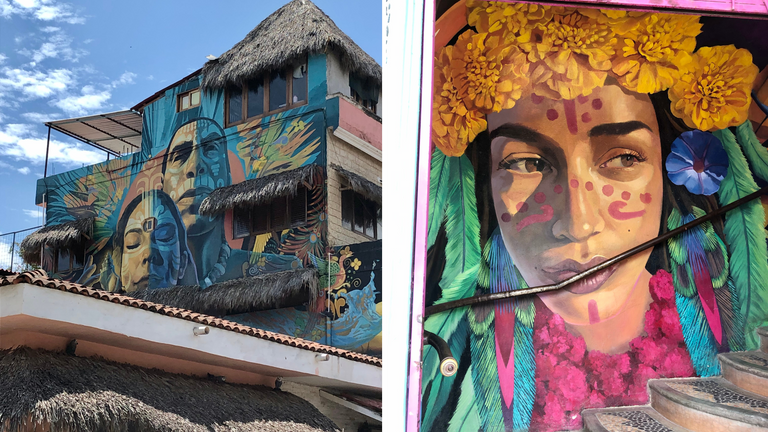 Some of you may already be aware how incredible the street art is in Mexico; this coast also has some great murals on the buildings.
Another day, we went hunting for a different beach named Playa De Los Muertos, aptly named due to its location by the cemetery. This one was also much more tranquil than the main beach. We took the scenic jungle path to travel there, and on the way back we ventured across the rocks. I would definitely recommend visiting this beach for an alternative.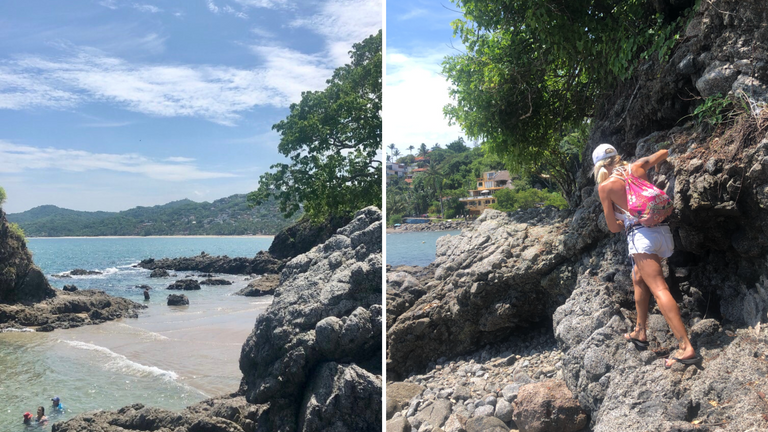 Within the town itself are many fabulous restaurants, cafes and bars. We preferred the North side as it was chilled and quiet. In addition, the north part of the beach gets sunset, which was such an added bonus, sprinkled with a few lovely beach bars, some with fire pits and chairs on the sand. Making it a very lovely and relaxed evening experience.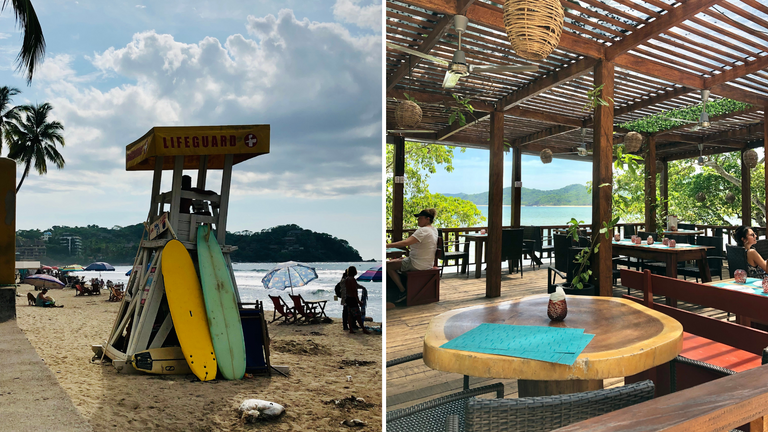 Thank you for reading, I hope you enjoyed this, any questions or comments, please write them below. With love Lisa Marie ❤️
Want To Connect?
Instagram
Facebook
My Website

Photos used are my own, collages created using Canva.com
Divider designed using Canva.com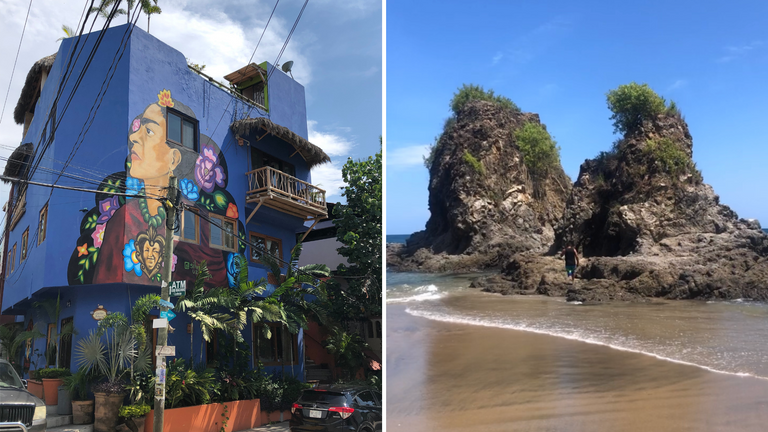 ---
---