One Month Since the Launch of Pizza Plan and Becoming a Program Owner -- What Have I Learned?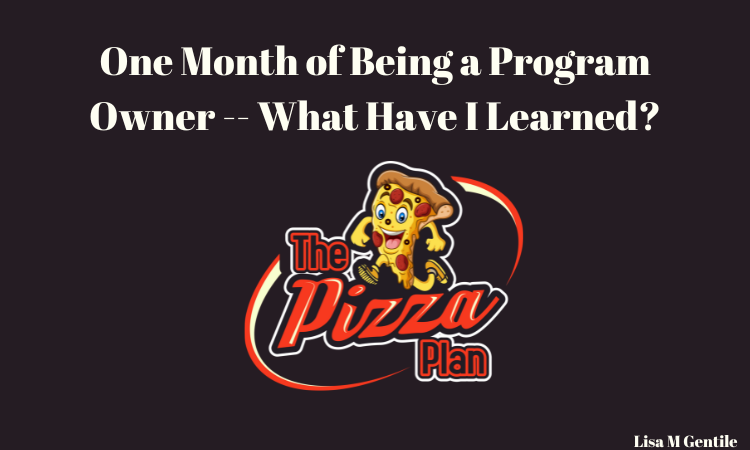 Image Created in Canva Pro
I am Enjoying the Challenge!
Over the last few weeks since the Pizza Plan was launched, I have had it reinforced that launching a program is the easy party.
I needed this. Why? Because it is way out of my comfort zone.
After getting fired from my job as a book cataloger in 2005, I spent a year trying to figure out what was next.
I was contacted by a company call The Entrepreneur's Source and that began my journey to investing in a franchise business.
Things didn't go very well because I didn't take the the time to do enough research on my own. I bought into an unproven, unknown company.
It was called Tutor Doctor. We recruited tutors to do one on one tutoring with students in their homes or another place of their choosing.
This was right before the economic downturn in late 2007 and 2008 and beyond.
Anything that could have gone wrong did. And I own more than half of the responsibility for how things went. My poor choices led to me having to file bankruptcy. And I swore after that I never wanted to be an owner of anything again. It was also part of the reason we lost our home.
There is so much more to that story but too much to tell right here.
I knew that the only way I'd have influence over anything was by owning it myself. Even though I kept saying I didn't want to own anything again.
There is no safety net like there is supposed to be when you buy into a franchise. But in this case I have more support than I ever did when I was a franchisee. I watched Jon, Blain and Eliana build this community and show up every day for a few years before I made this choice.

I Need to be More Self Reliant and Figure Things Out For Myself
I have to be honest. I can be lazy and I will ask for help before I give myself the chance to figure things out for myself. I am also more than a little impatient and I like getting things done and off my plate quickly.
I loved Eliana's answer to Question #5 in her Interview with @brofund. As business owners and entrepreneurs we have to take the time to do the hard things. That is when we learn the most. And for me it's better if I get the more difficult things done and off my plate first so I don't procrastinate them away.
So, I am learning ways to allocate My 1440 more efficiently to prioritize the things that will push me forward in every part of my journey. That really is an ongoing work in progress. The things I have to struggle with and learn on my own will stick with me. They're more valuable than what I can get done easily and quickly. I have great mentorship with Jon, Blain, Eliana and the rest of the community here with the CTP tribe. There will be many more lessons to learn every single day.

My Goals Progress This Week

Inching, and I do mean inching, ever closer to my 5000 HP goal and achieving Dolphin Status.
Only 218.819 HP away or just over 95% there.

A week or so ago I bought more Hive than I needed to for paying out commissions because the minimum to spend on Transak is 30 USD.
Instead of leaving it liquid which would not serve me well, I bought some Hive Backed Dollars and then put them into savings. Again, that 20% interest is a huge incentive.

My Friday Buys This Week
My $12.50 fiat investment yielded $10.68 in Litecoin and 25.816 Hive deposited into my Hive wallet after fees.
I used Leodex.io to send Hive to Swap.Hive this week because the Swap feature on HivePay wasn't available this week.
I couldn't remember if depositing Hive using Leodex sent it to Swap.Hive. That was fine because I still hadn't asked any questions for the Crypto Maniacs podcast for yesterday. So I had two questions for them to answer.

After trading some more tokens and depositing the Hive I purchased, I had 31.74180429 Swap.Hive to reinvest this week.
Back to My Usual Weekly 1st Purchase

I bought 20 more HE-Index this week @0.599 Hive each. New total: 1,627.0000879 HE-Index.
The plan for this is to just keep buying and stacking as much as I can.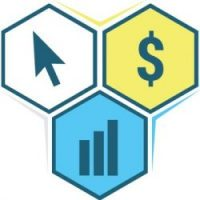 CTP to send to Pizza Plan
I bought 368 more CTP tokens @0.0298999 Hive each for a total of 11.00316320 Swap.Hive
Only 100 of the order went through at that price.
So I cancelled the rest of the buy order for the other 268 and created a new buy order.
268 CTP tokens @0.031 Swap.Hive each for a total of 8.308 Swap.Hive
And that one went right through.
So, I went back to my wallet and transferred them to @pizzaplan.
I chose to do this because I want to start curating more with that account too. The focus there is going to be curating and following budgeting and financial education accounts and posts.


My LISTNERDS Holdings are Still Growing the Fastest!
LISTNERDS Staked on ListNerds
Total as of 6/18: 7178.740
6/20 Claimed and staked: 139.456 New total: 7318.196
621 Claimed and staked: 430.445 (289.039 from email sent on June 13th and verified and paid and 141.406 earned passively from staked LISTNERDS) New total: 7748.641 Guess it's time to set a new goal. 10000 LISTNERDS
6/22 Claimed and staked: 149.932 New total: 7898.573
6/23 Claimed and staked: 152.105 New total: 8050.678
6/24 Claimed and staked: 155.141 New total: 8205.819
LISTNERDS are down a little bit (1.757 Hive each as I am writing this) so I wanted to take advantage of that opportunity. Used my remaining 11.052 Swap.Hive to buy more LISTNERDS. I was able to get 6.290 LISTNERDS but I still had 2.875 Swap.Hive left. Did another buy and ended up with a total of 7.926 more LISTNERDS and left 0.748 Swap.Hive in my wallet for next week.
Transferred them into LISTNERDS from Hive Engine. Now I am just waiting for them to be ready to stake. New total: 8213.745.
6/25 Claimed and staked: 158.977 New total: 8372.722
Increased by 1,193.982 LISTNERDS this week.
Or 13.4%
Set a New Goal of 10,000 Staked LISTNERDS on Tuesday 6/20.
I will only need 1,627.278 more LISTNERDS to get there.

CTP Power on CTPtalk:
Total as of 6/18: 51813.538
6/20 Claimed and staked: 65.534 New total: 51879.072
6/21 Claimed and staked: 26.747 New total: 51905.819
6/22 Claimed and staked: 19.481 New total: 51925.3
6/23 Claimed and staked: 43.174 New total: 51968.474
6/24 Claimed and staked: 20.099 New total: 51988.573
6/25 Claimed and staked: 17.959 New total: 52006.532
Increase of 192.994 CTP Power or 0.37% from last week.
Next Goal 75,000 CTP Power
22,993.468 CTP Power needed to reach next goal.
or 69.34% of goal achieved.

That's all for this week.
See you next time. Have a great rest of your weekend!
---
---