Second Time Opening 12 Packs--No Epic or Legendary Cards This Time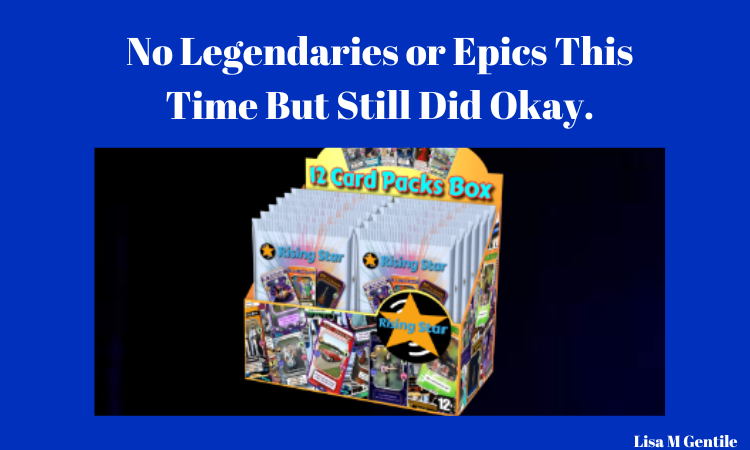 Image Created in Canva Pro
Now I See Why Opening 12 Packs Makes Sense
Even without getting any Legendary or Epic cards.
This was what I got from opening the card packs: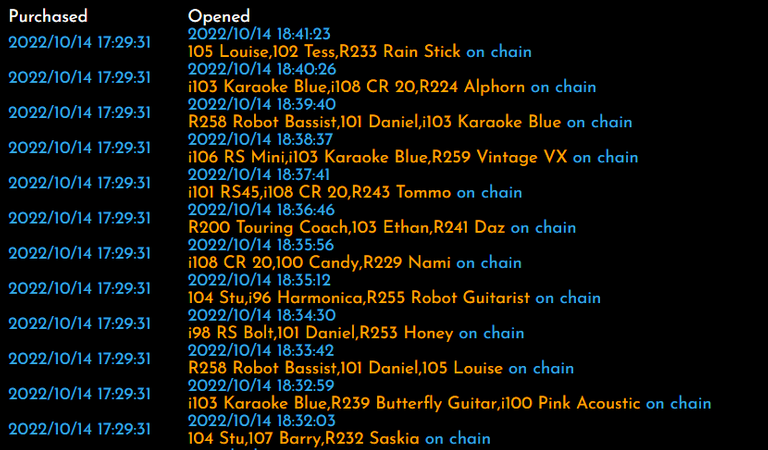 Rare232 Saskia Highest Starbits 9500 $0.61 USD
Highest Swap.Hive 1 $0.48 USD
R239 Butterfly Guitar Highest Starbits 9800
Highest Swap.Hive 2.99 $1.43 USD
R258 Robot Bassist (2) Highest Starbits 12487
No Swap.Hive Price Available
R253 Honey Highest Starbits 8000
R255 Robot Guitarist Highest Starbits 11000
R229 Nami Highest Starbits 5380
Highest Swap.Hive 1.98 $0.95 USD
R200 Touring Coach
Highest Starbits 1,500,000
Highest Swap.Hive 1000000.0000 $480,000.00 USD
I looked at this several times to make sure it was for real.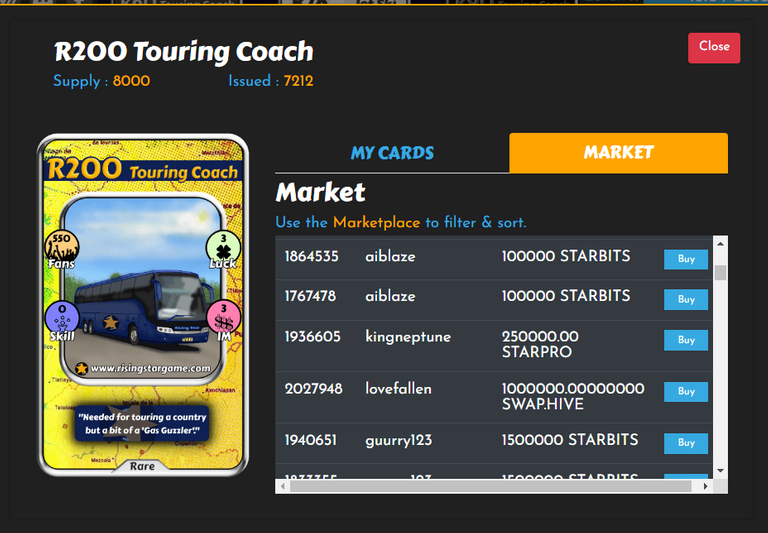 R241 Daz
Highest Starbits 84800
R243 Tommo
Higest Starbits: 4949
Highest Swap.Hive 1.1 $0.53 USD
R259 Vintage VX
Highest Starbits 3515
R224 Alphorn
Highest Starbits 5000
Highest Swap.Hive 2.345 $1.13 USD
R233 Rainstick
Highest Starbits 10000
Highest Swap.Hive 1.234 $0.59 USD
How did I do?
If I use the price of Starbits on Friday when I bought them
100000 Starbits for sale on Hive Engine for 6.392 Swap.Hive 0.00006392
which would make them worth $3.06816 USD with the price of Hive at $0.48 USD
So, not calculating the really high price of the R200 Touring Coach, I definitely made back what it cost me to buy the packs plus a little profit.
Total of Rare Cards in Swap.Hive $5.11 USD
Cost: $3.068 USD
Profit: $2.042 USD
I didn't lose any money.
So that's good.
And if I count in the higher prices of the R200 Touring Coach I am sitting on a gold mine.
---
---