panela cake, traditional Venezuelan 🇻🇪 sweet cut - Recipe - ESP-ENG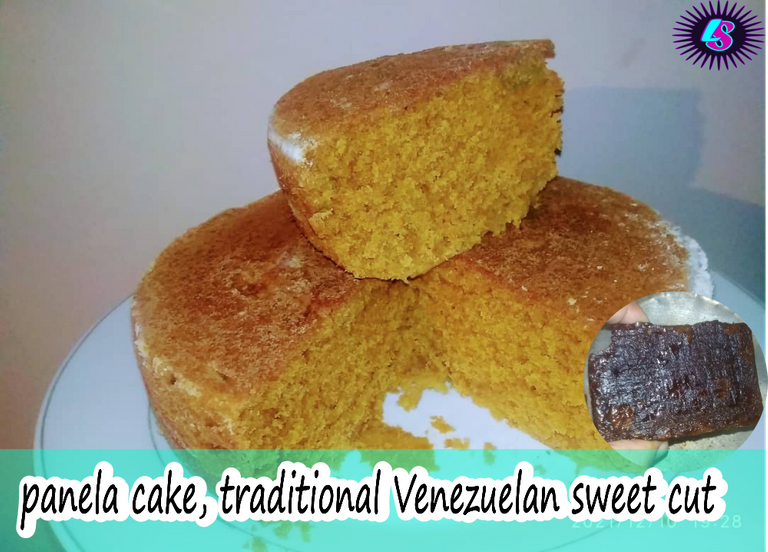 Greetings friends of Hive and @foodiesbeehive, today I share a traditional sweet of Venezuelan gastronomy; the same is the popular cut that is a biscuit based on papelón and it is very common to consume it with a very good cup of coffee. It is a sweet whose flavor is generated with aromatic species such as cinnamon and sweet cloves. Here I will show you the preparation that is quite simple and the result is delicious.
Ingredients
200 grams of wheat flour
2 eggs
Sodium bicarbonate
Cinnamon
Sweet clove
Sugar
½ paper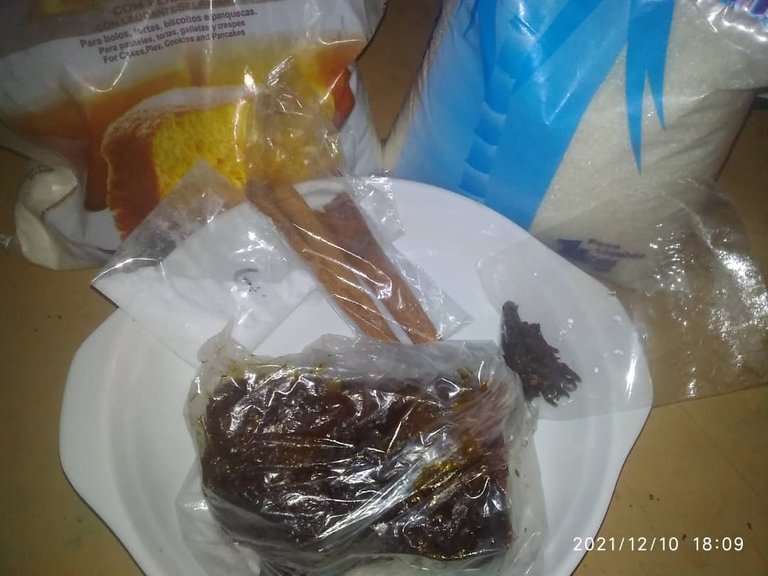 Preparation
The first thing is to take the paper and place it in a pot with a glass of water.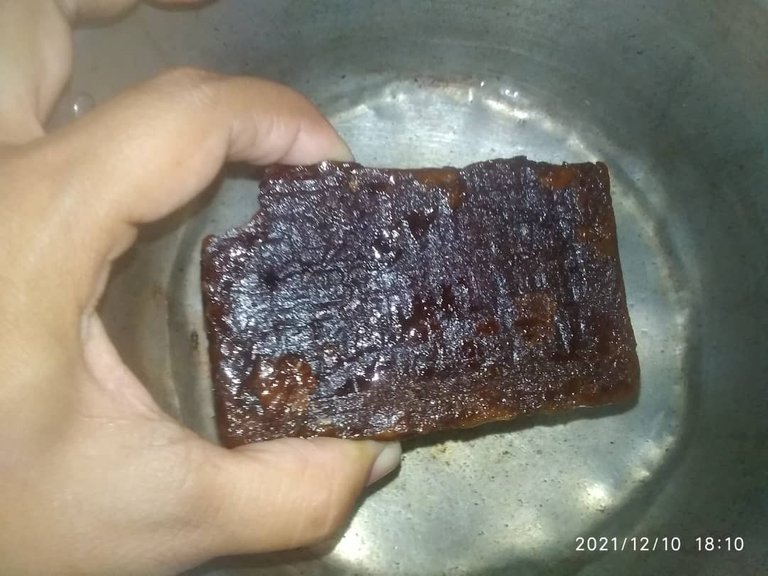 We begin to incorporate the aromatic spices, starting with the cloves.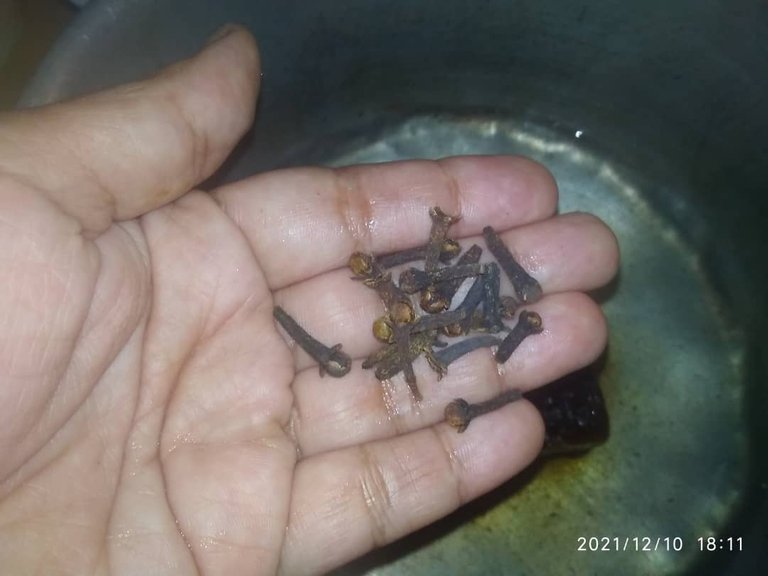 Then I put the cinnamon in it and I take it to cook so that the paper begins to melt and I began to take in the flavor of these species.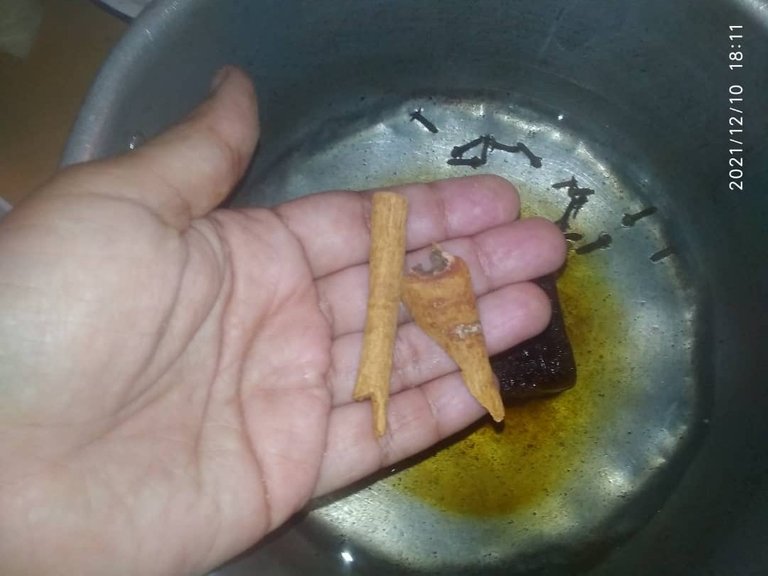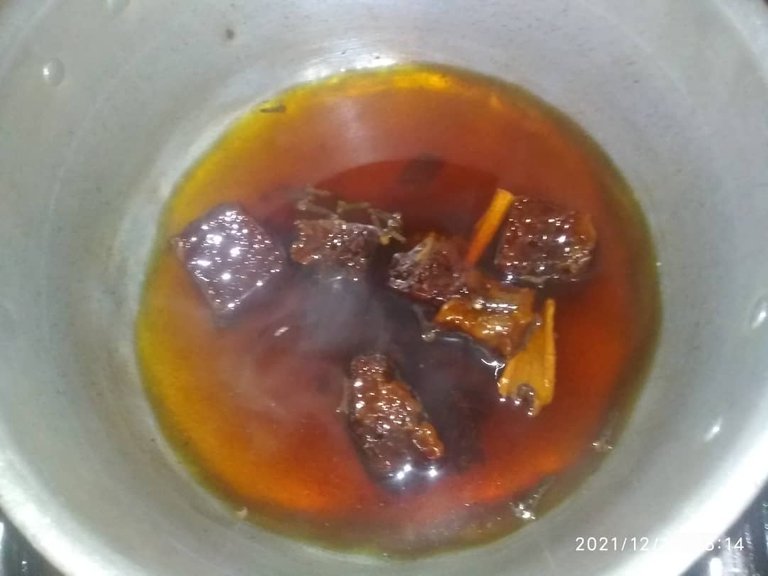 When it boils, add 3 large tablespoons of sugar.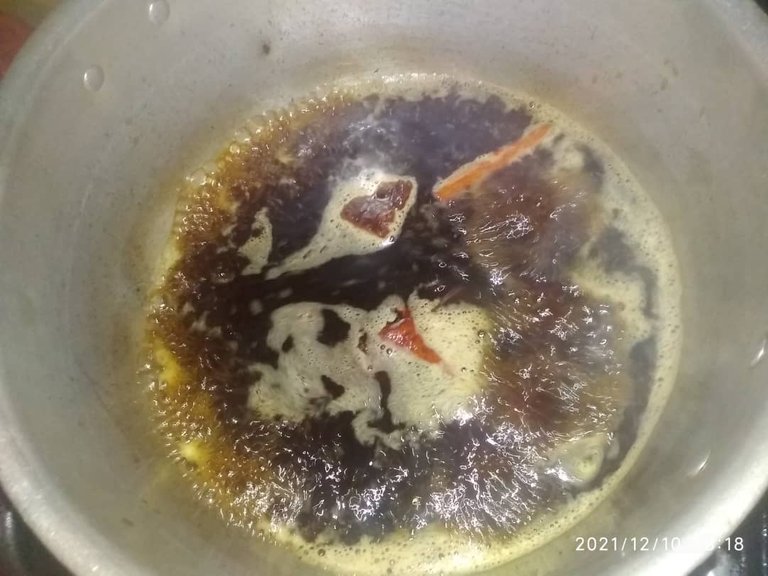 ![IMG-20211210-WA0050.jpg](https://files.peakd.com/file/peakd-hive/lisbethseijas/EokWp6JWpYRPKakRia2xCXWhbi9rJRunSWff1ZEDPh6f2JGthY9FrLAkMNthsNsZ2.jGthY9FrLAkMNthsNsZ2.jGLAkMNthjSZ2.jGLAkMNthsZF2.
Cole in strainer and reserve in a container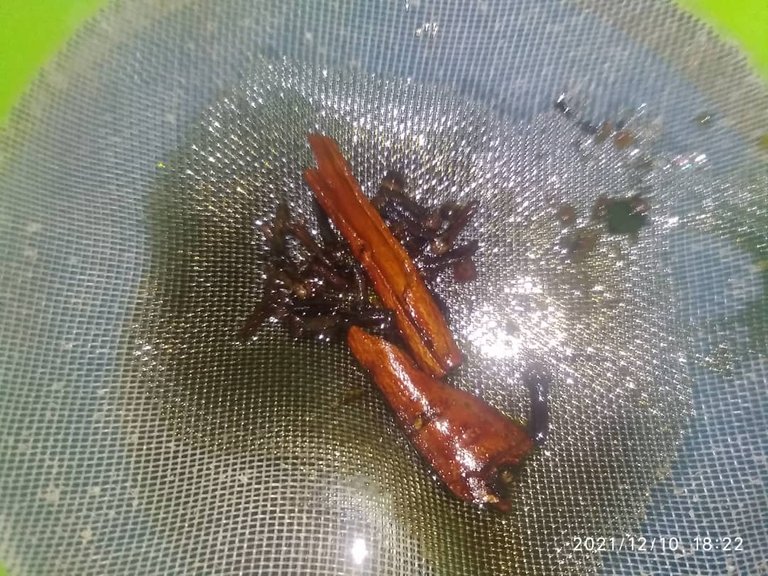 Now take the 200 grams of flour and add a little baking soda, I joined it with all the flour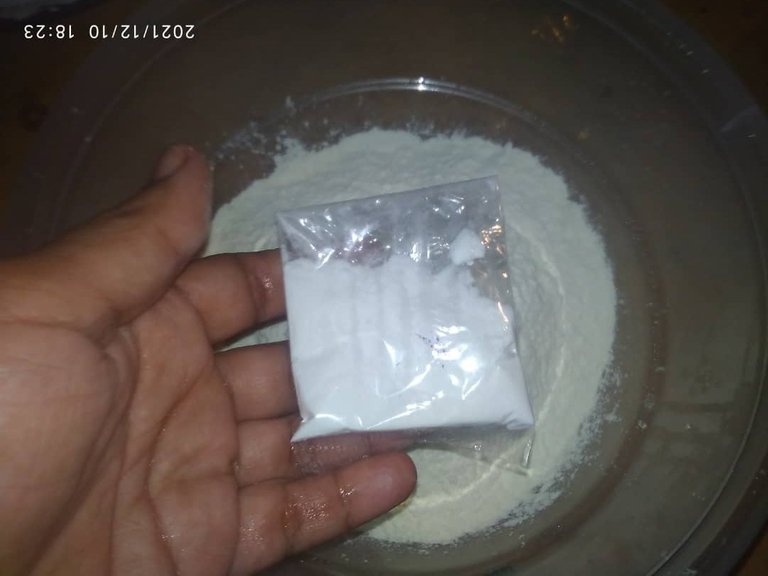 Then I added the two eggs and began to place the paper.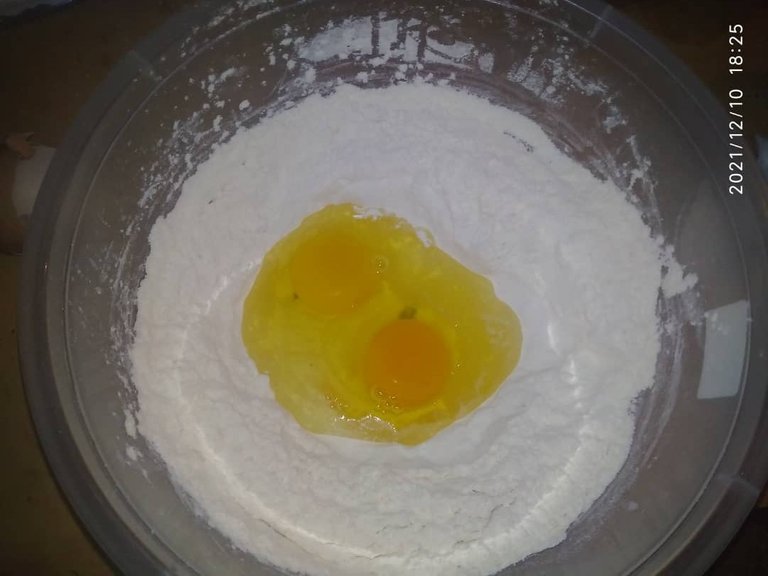 ! [9.jpg] (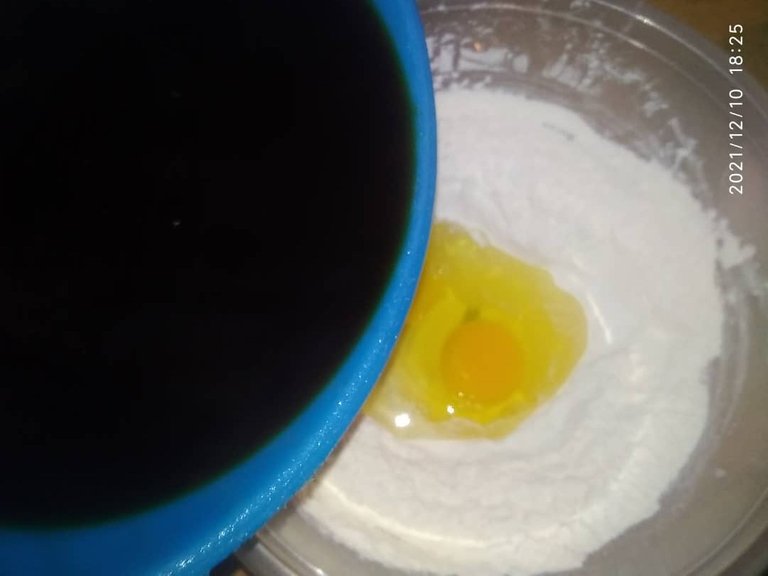 )
Here I begin to unite everything to form the mixture of the cuts.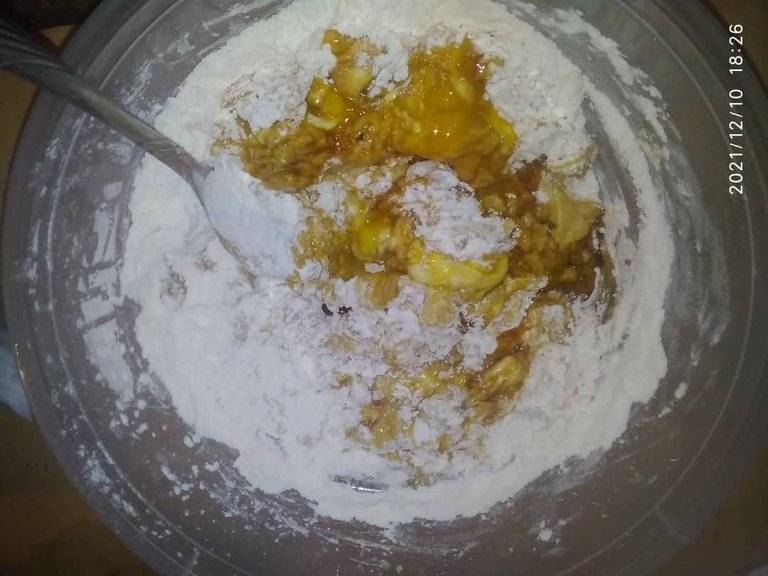 Add more foil to make the mixture smoother.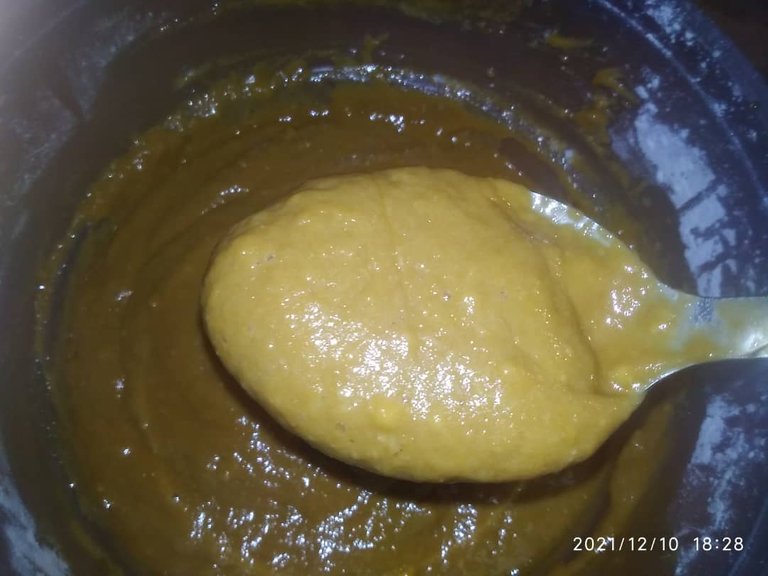 Prepare the floured tray and place the cake mix.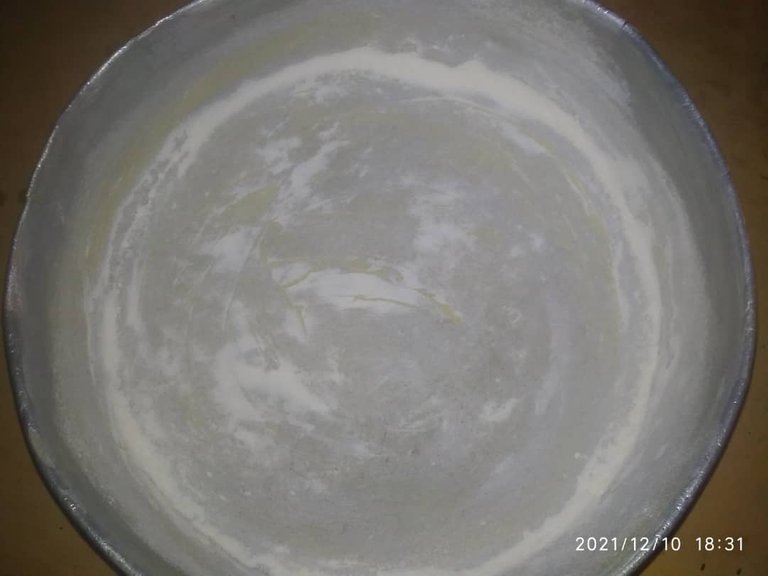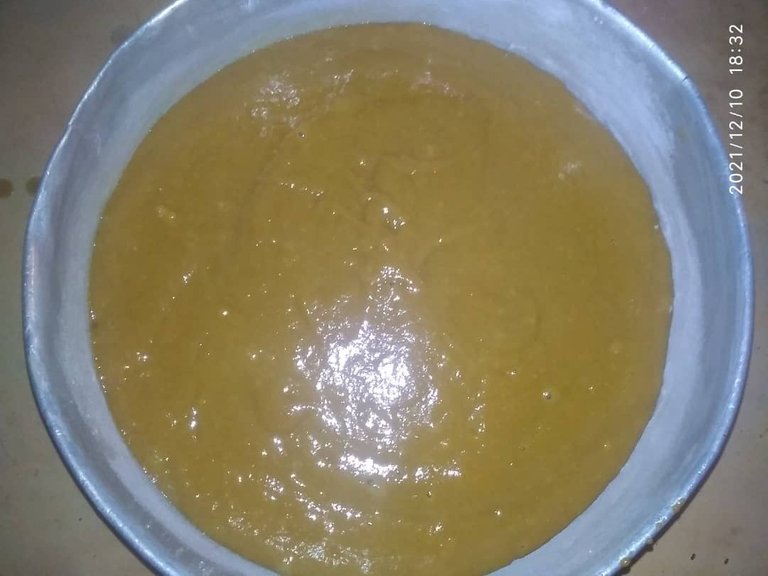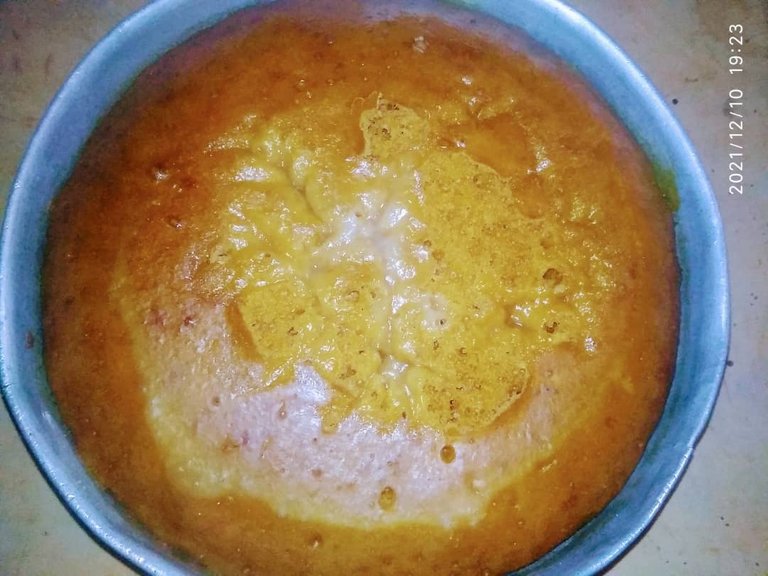 In this way, make this delicious snack to share with the family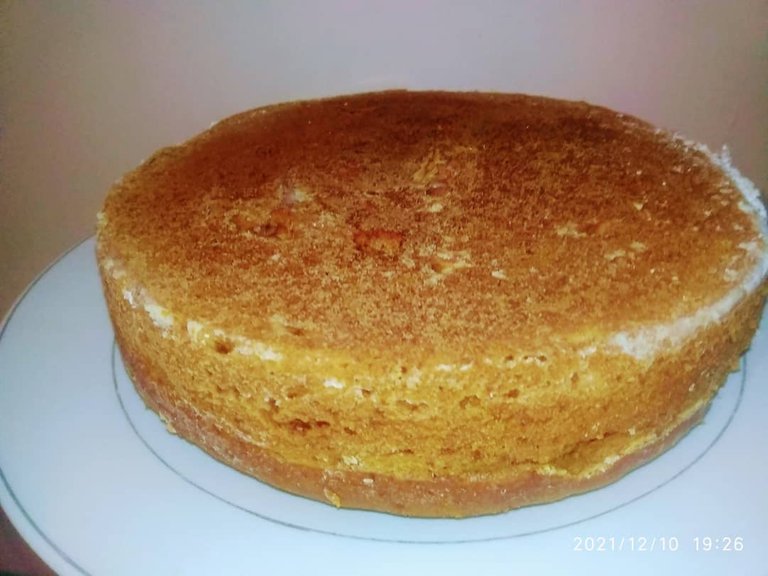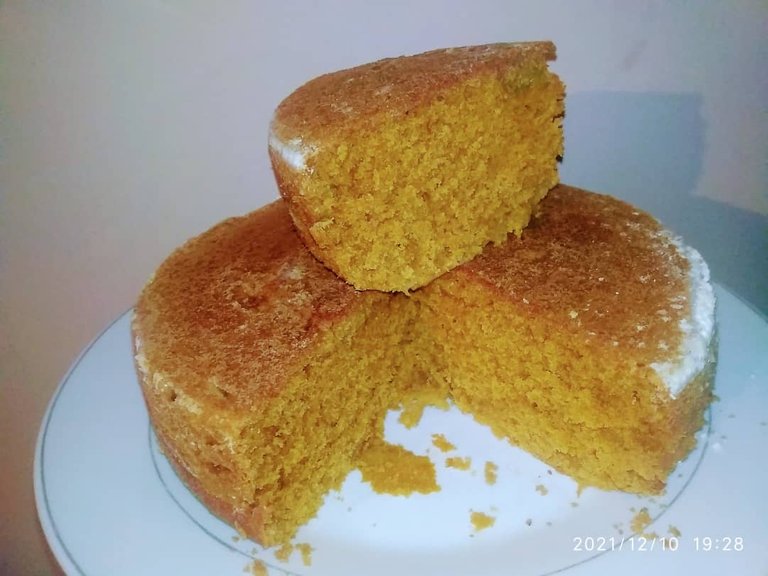 See you in a next post
Photographs are my property
Thanks for reading me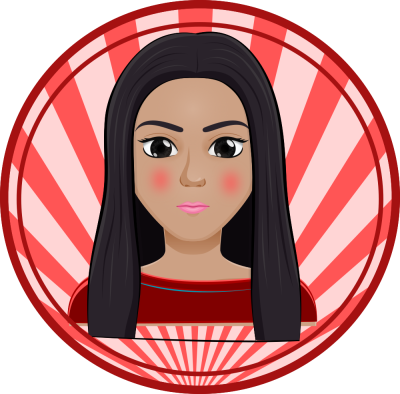 Versión Español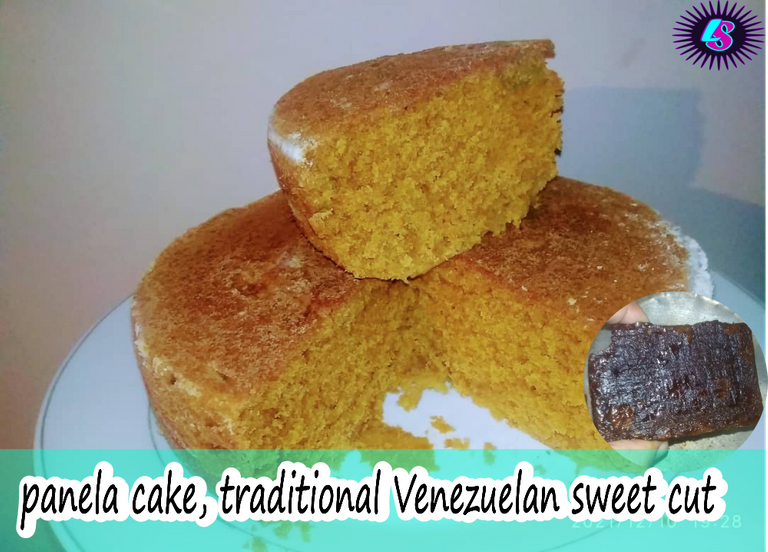 Saludos amigos de hive y @foodiesbeshive, hoy les comparto una dulce tradicional de la gastronomía venezolana; el mismo es el popular cortado que es una torta a base de papelón y es muy común consumirla con una muy buena taza de café. Este es un dulce que su sabor es generado con especies aromáticas como lo es la canela y los clavos dulces. Aquí te mostrare la preparación que es bastante sencilla y el resultado es delicioso.
Ingredientes
200 gramos de harina de trigo
2 Huevos
Bicarbonato
Canela
Clavos dulces
Azúcar
½ Papelón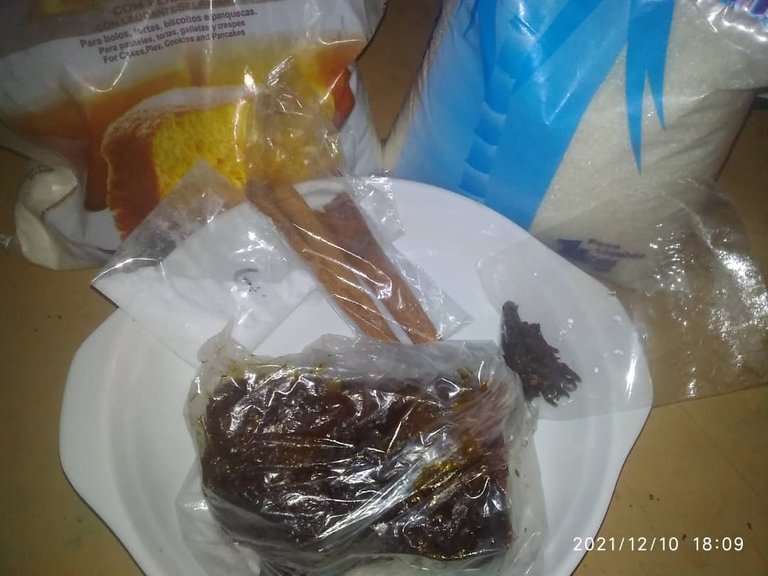 Preparación
Lo primero es tomar el papelón y colocarlo en una olla con un vaso de agua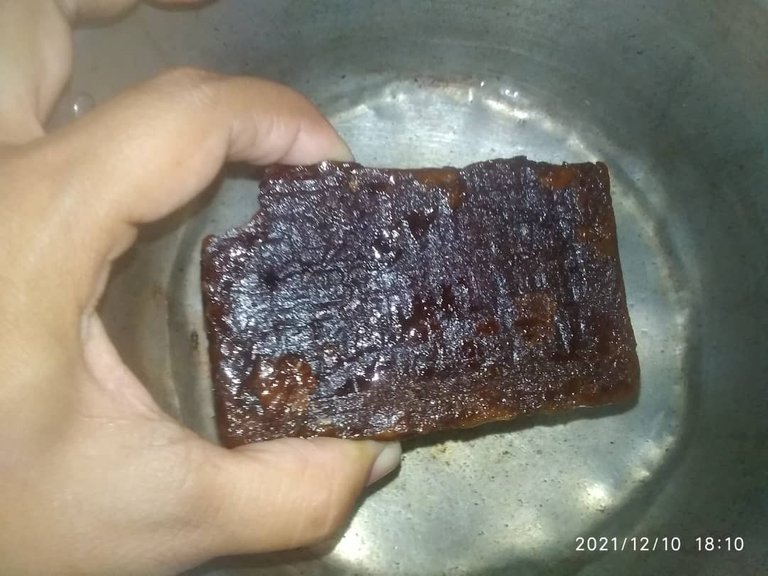 Comenzamos a incorporar las especies aromáticas, empezando con los clavos de olor.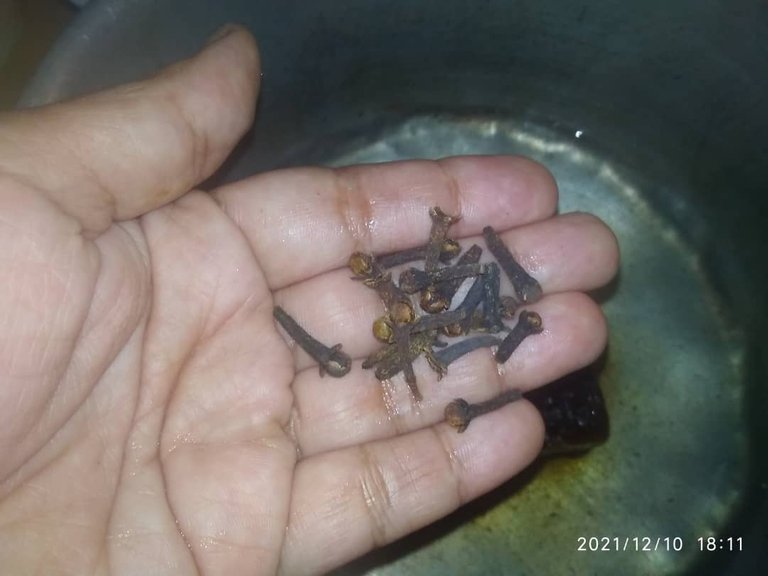 Posteriormente coloco la canela y llevo a cocinar para que empiece a derretir el papelón y comencé a tomar el sabor de estas especies.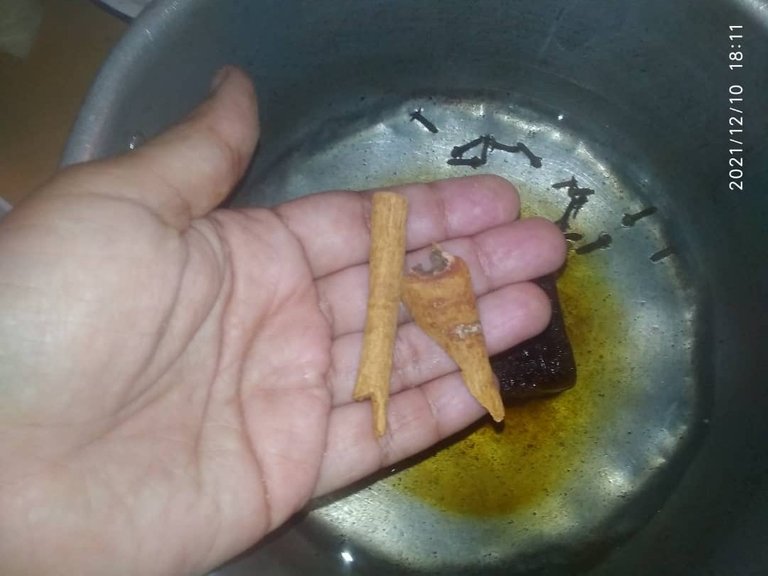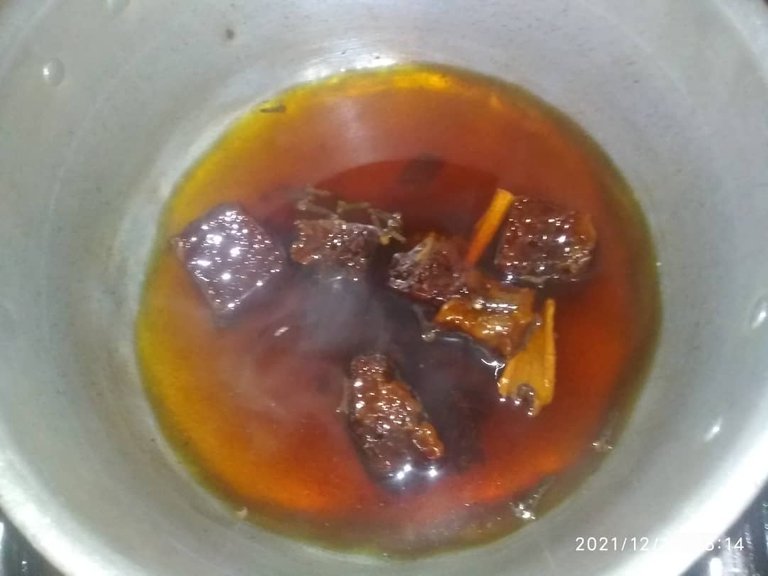 Cuando hirvió, agregue 3 cucharadas grandes de azúcar.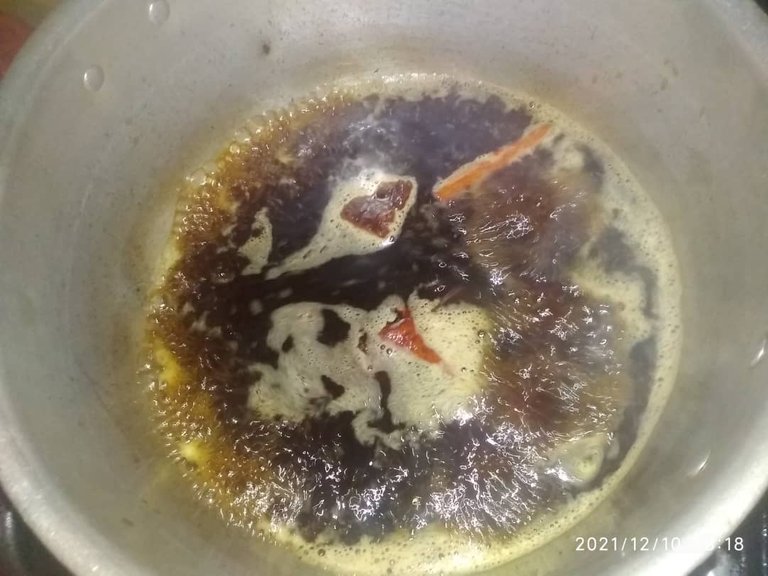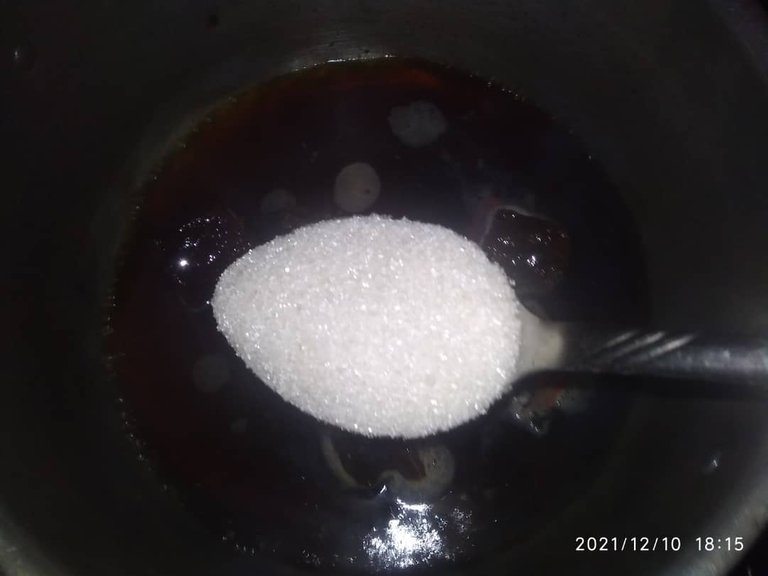 Cole en colador y reserve en un envase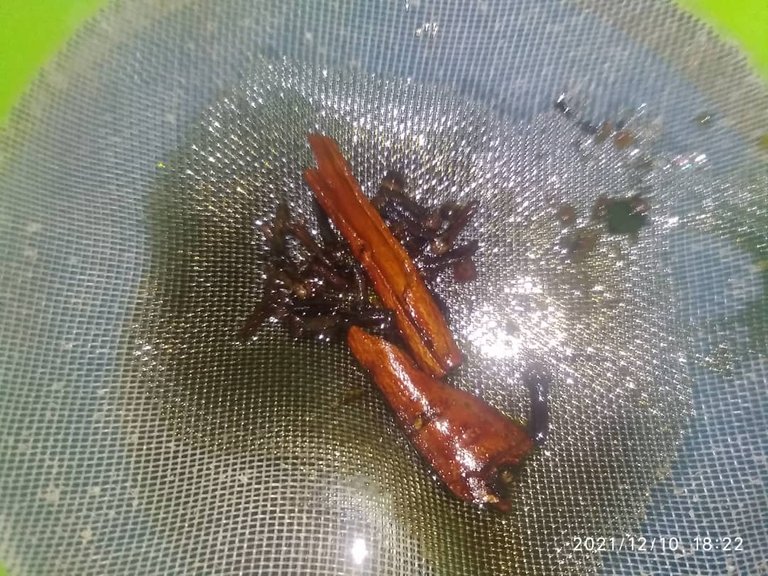 Ahora tome los 200 gramos de harina y agregue un poco de bicarbonato, uní con toda la harina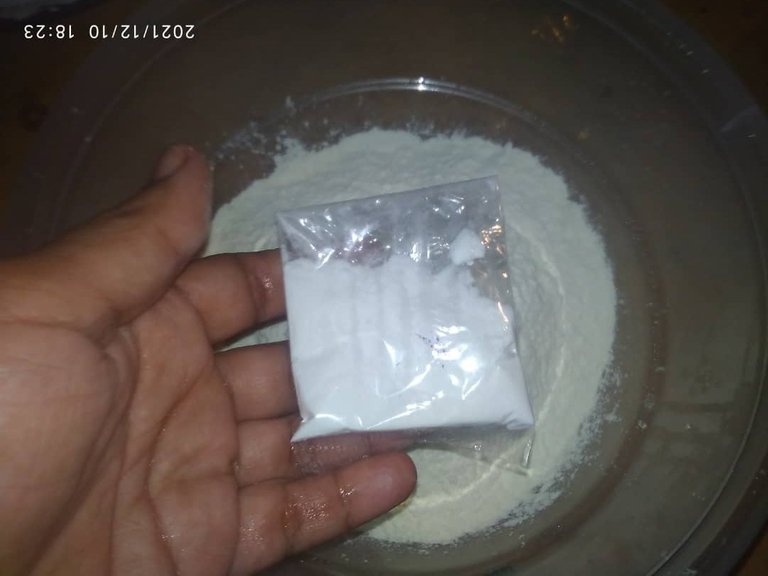 Después agregue los dos huevos y comencé a colocar el papelón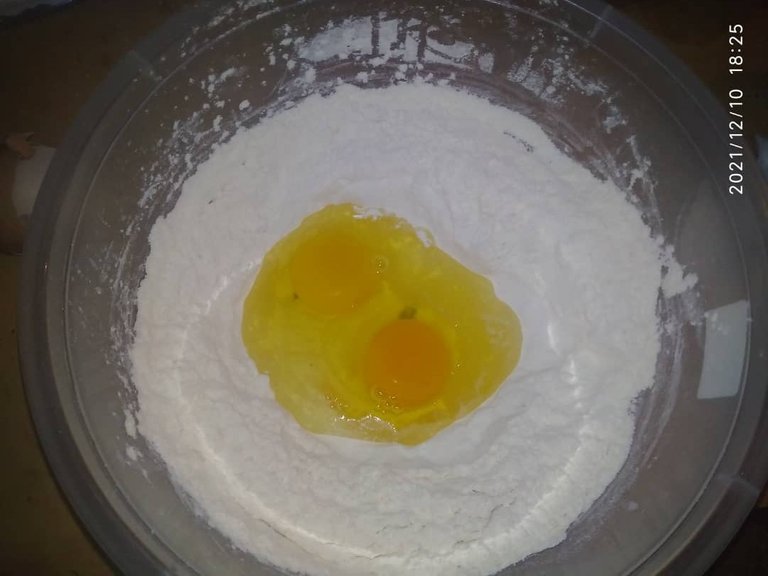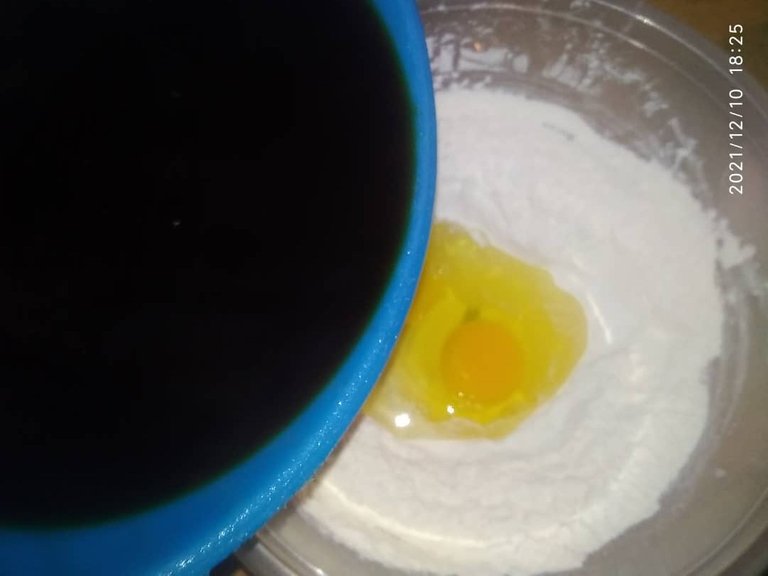 Aquí ya comienzo a unir todo para formara la mezcla de los cortados.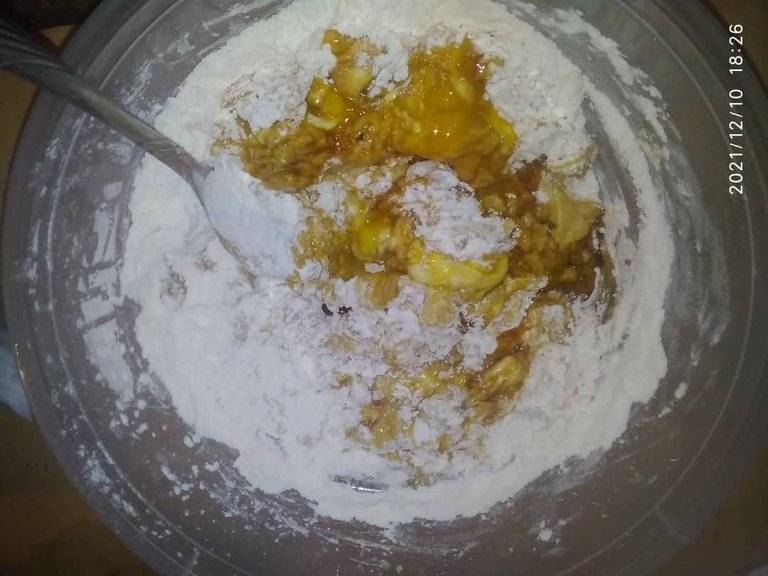 Agregue más papelón para que la mezcla quedara más suave.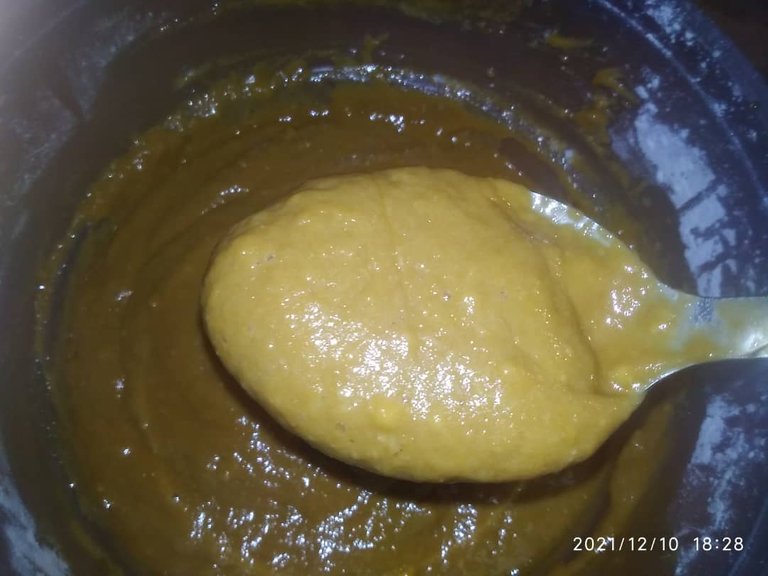 Prepare la bandeja enharinada y coloque la mezcla de la torta de papelón.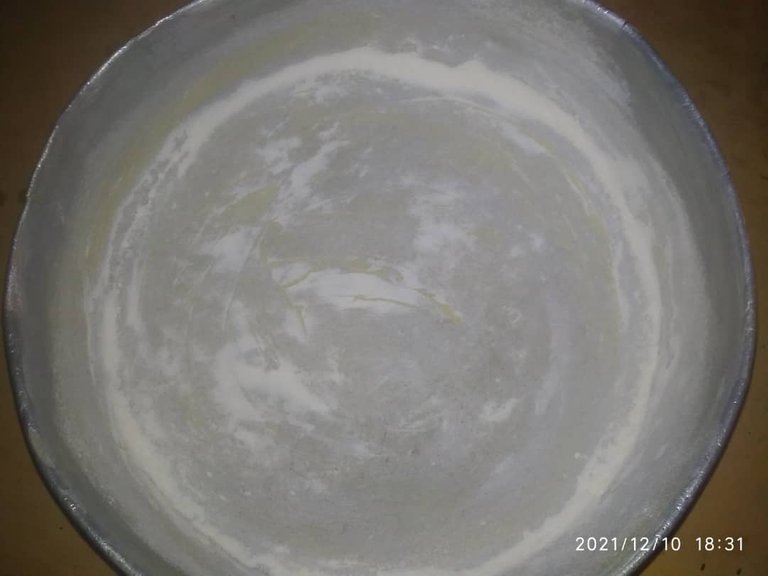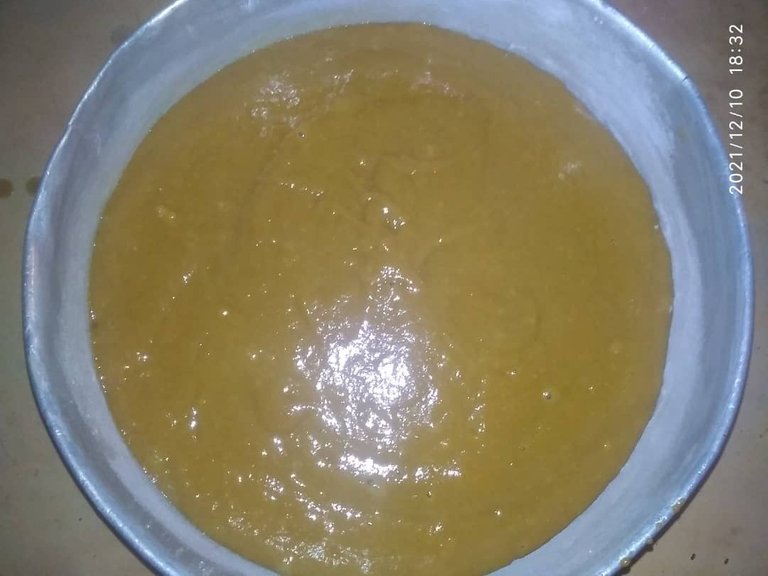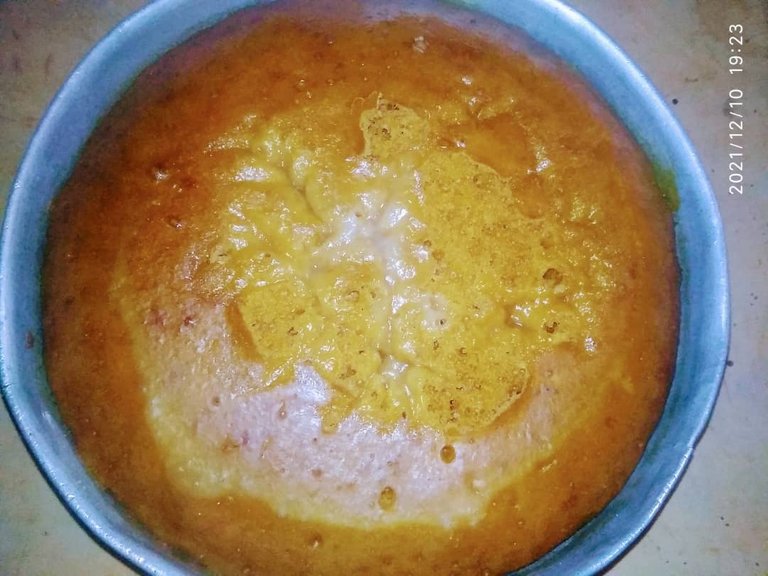 De esta manera realice esta rica merienda para compartir en familia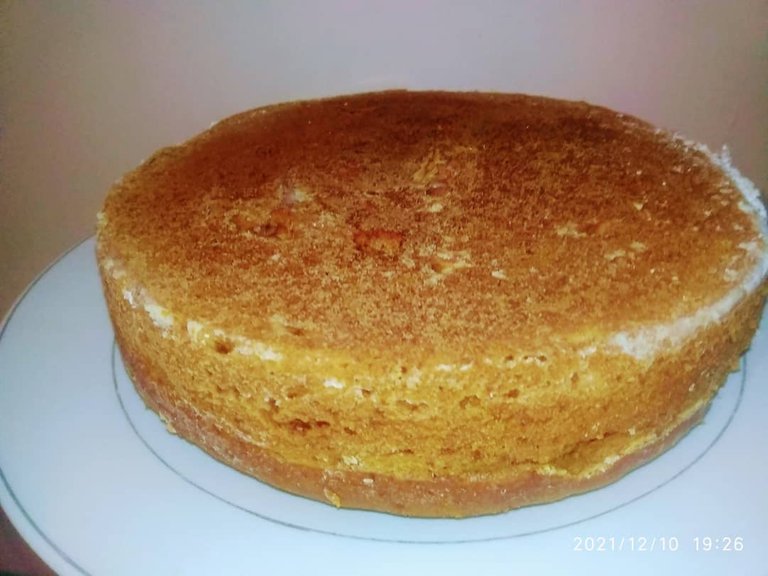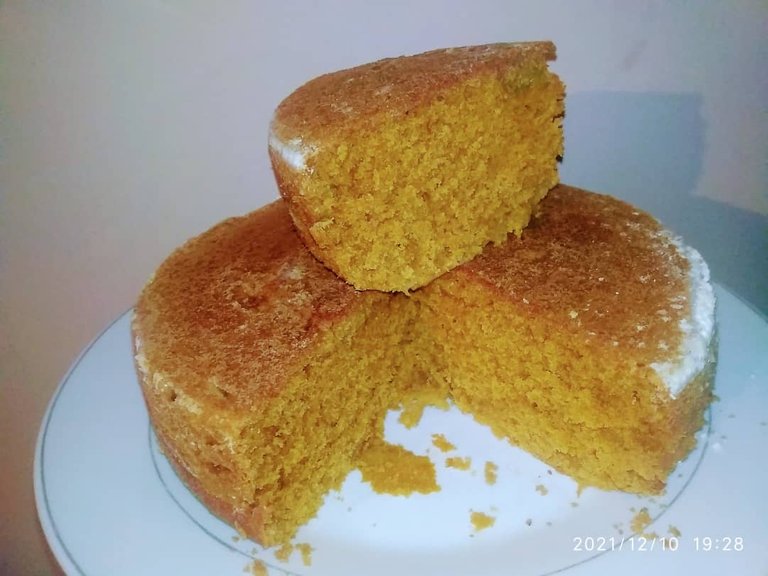 Nos vemos en una próxima publicación
Fotografías son de mi propiedad
Gracias por Leerme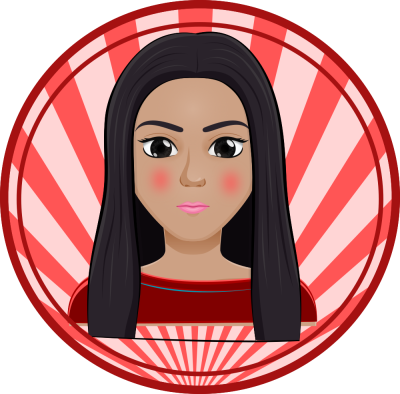 ---
---