Rich brownie cake with chocolate cover- Recipe ESP-ENG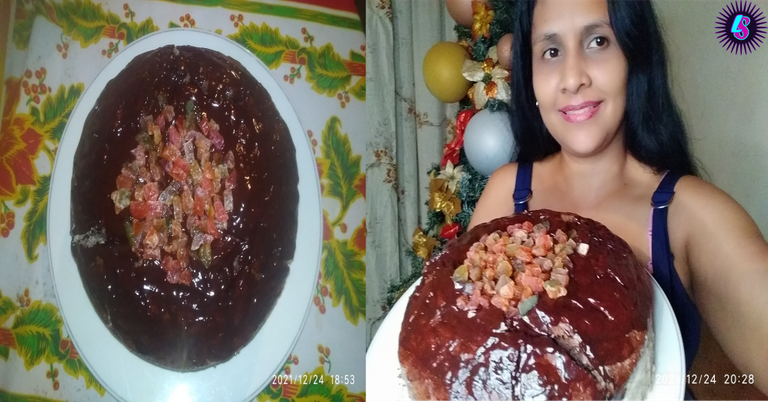 Greetings friends of hive, receive a great merry Christmas, today I will share a delicious brownie cake, this presentation that I bring you, I will make it to share with my friends this Christmas. Here I will show you how to make this cake with my personal touch
Ingredients
500 grams of wheat flour
One cup oil
500 grams of sugar
Milk
Vanilla
Chocolate box
Cocoa powder.
3 eggs
Preparation
The first thing I did was take the three eggs and separate the white from the yolk
![IMG_20211224_161345.jpg](https://files.peakd.com/file/peakd-hive/lisbethseijas/EoGvUaqYCgkxL7CTFZy8AHFmhdAXRXgedq4NWaF75Vt1rDSrkGpqMUchLosWBVtpg.
Then with the mixer bring the egg whites to stiffness
![IMG_20211224_161904.jpg] (https://files.peakd.com/file/peakd-hive/lisbethseijas/EoK5uiDuFuzvGnU5aw5WraT7VZLG2FcFUn2k8wmEUFjV8FUAd4Gye9Z5z4spg)
Then add the sugar and beat until you get a cream.
![IMG_20211224_162137.jpg](https://files.peakd.com/file/peakd-hive/lisbethseijas/Eo6KvoWu8USixgiEJ7mWeikggC46vGon23aqEdBJEb6DJMKjUsxJG6phnHpjPC4Fe34c.
Now put the cup of oil, to measure it take a cup of coffee
After integrating the previous ingredients well, place the three egg yolks and vanilla on top
Place 150 grams of cocoa powder and join everything, leaving the mixture as you see it
Incorporate the 500 grams of whole wheat flour and mix everything.
Then put the milk to soften the mixture and I stay like this
Place in a pan and cook, thus remaining
To cover it, take the chocolate square, place it in pieces in a pot and place in a bain-marie, until it melts. Add 3 tablespoons of milk.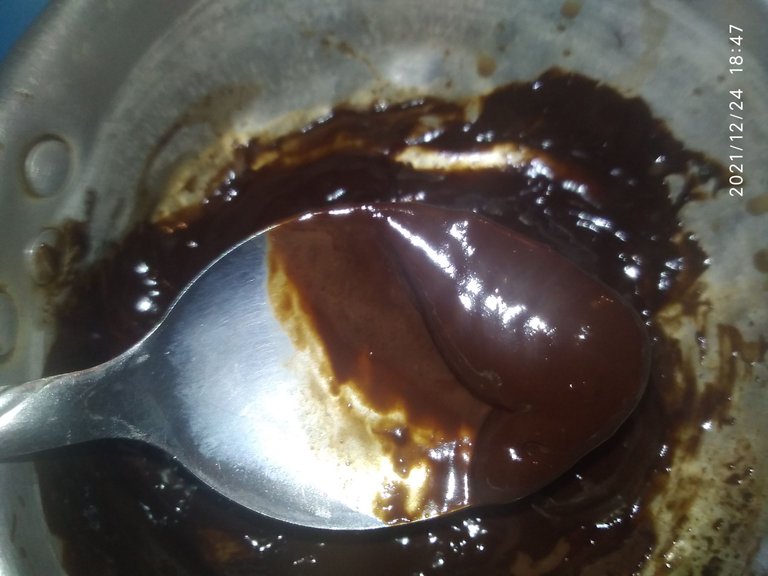 Already here the brownie cake with the cover
Take advantage of the fact that it had candied fruits and place on top to decorate.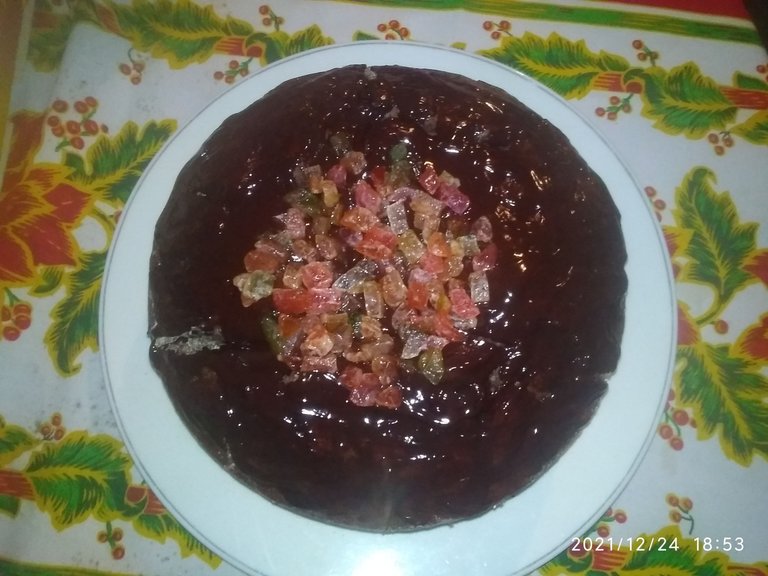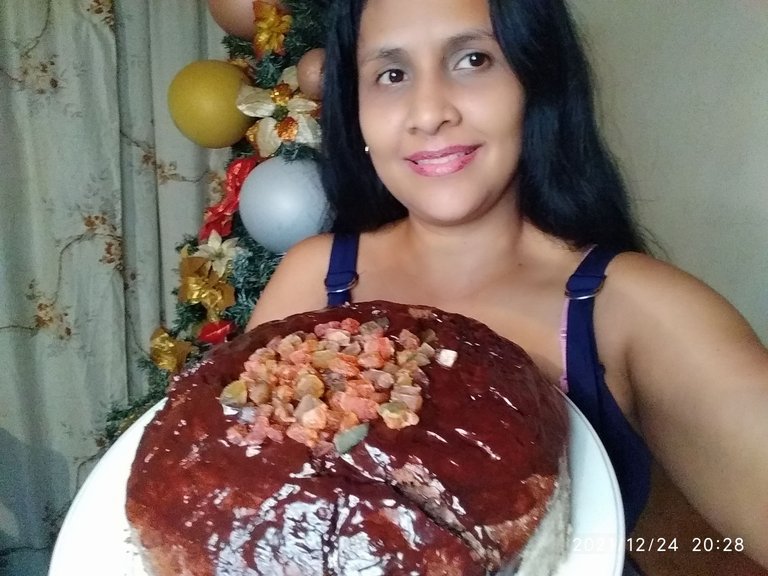 I hope you like it
Photographs are my property
Thanks for reading me
---
Versión Español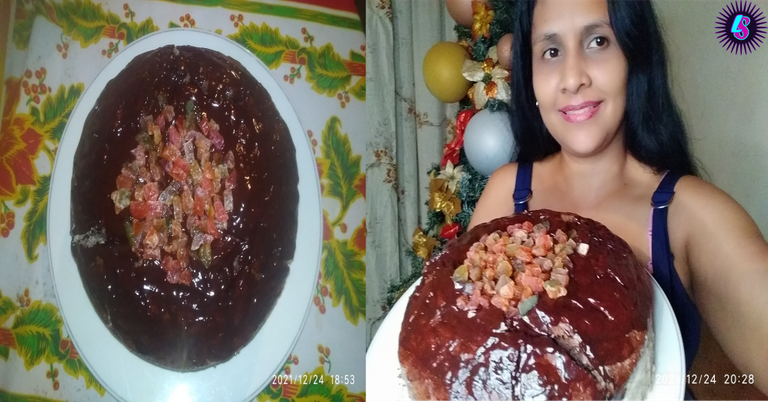 Saludos amigos de hive, reciban una gran feliz de navidad, hoy les compartiré una rica torta brownie, esta presentación que les traigo la realice para compartir con mis amistades en esta navidad. Aquí les mostrare como realice esta torta con mi toque personal
Ingredientes
500 gramos de harina de trigo
Una taza de aceite
500 gramos de azúcar
Leche
Vainilla
Cuadro de chocolate
Cacao en polvo.
3 Huevos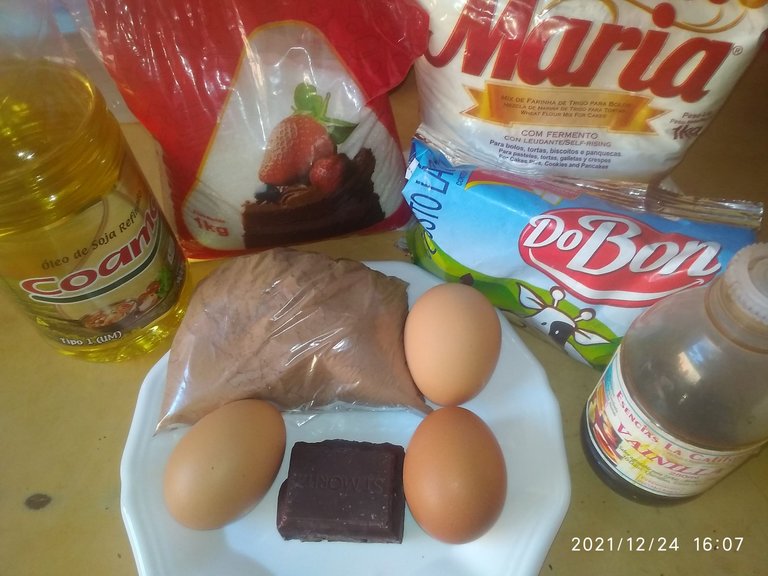 Preparación
Lo primero que realice fue tomar los tres huevos y separar la clara de la yema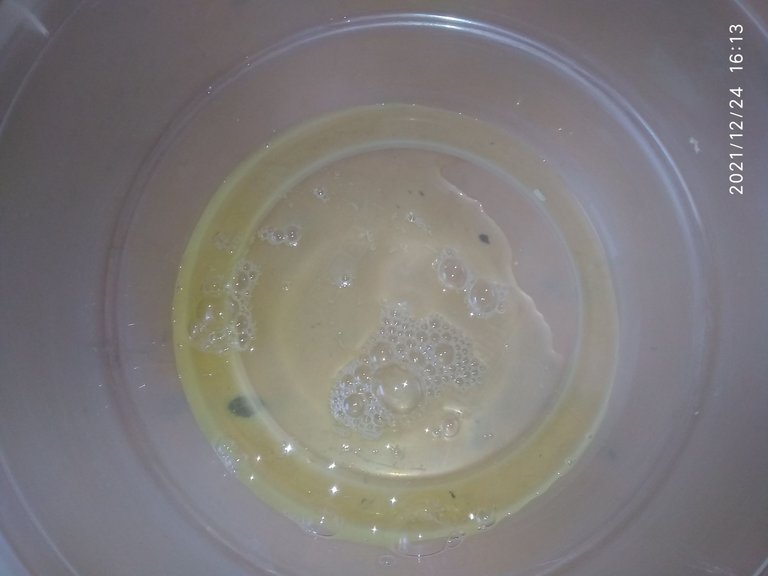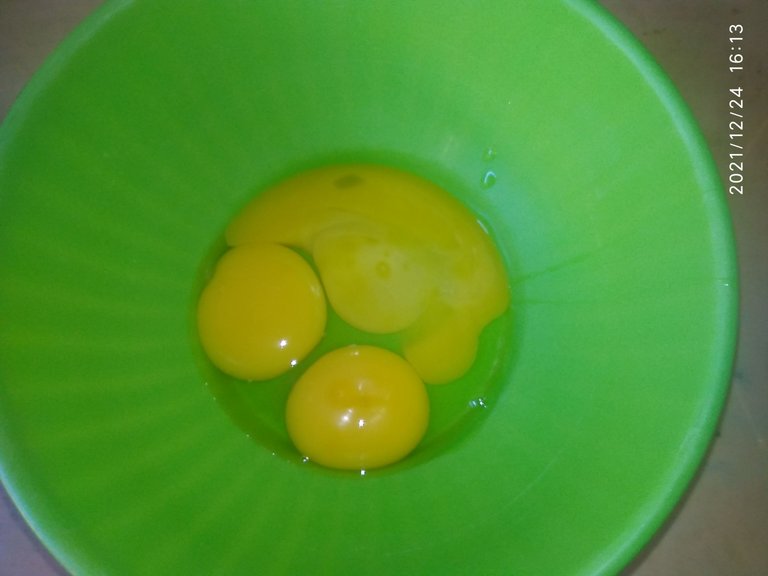 Después con la batidora lleve las claras de huevo a punto de nieve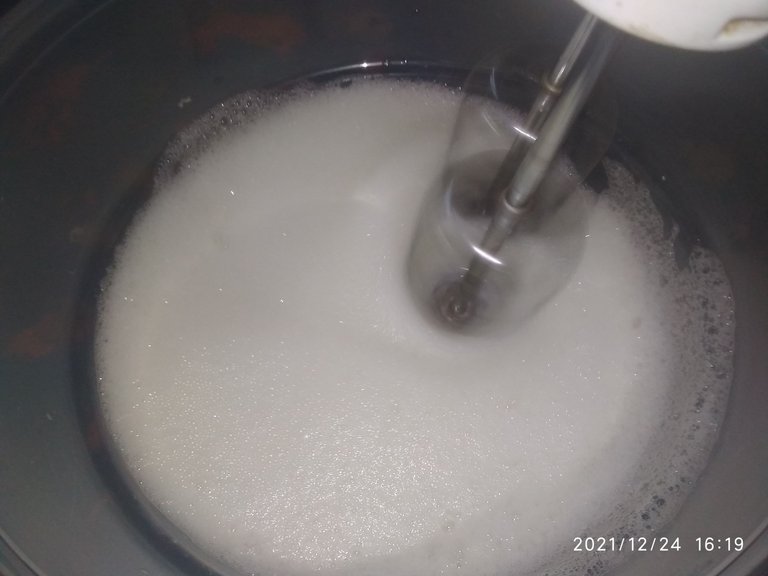 Posteriormente coloque el azúcar y batí hasta obtener una crema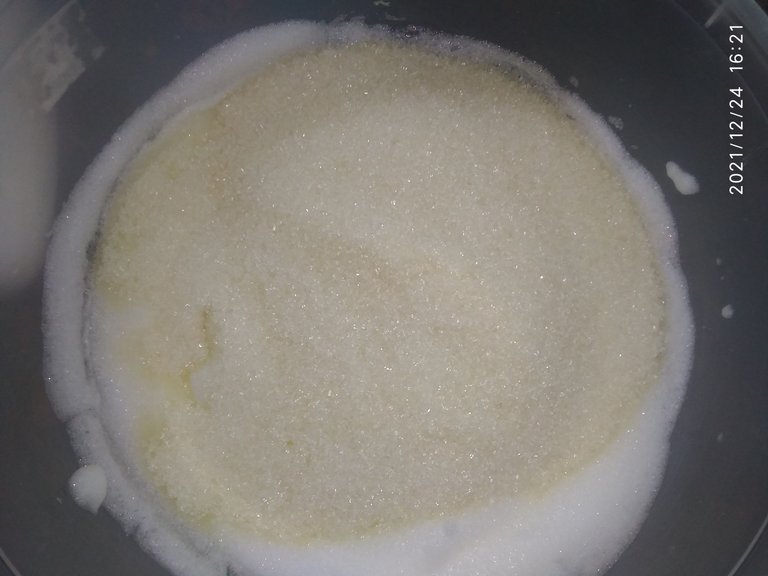 Ahora coloque la taza de aceite, para medirlo tome una taza de café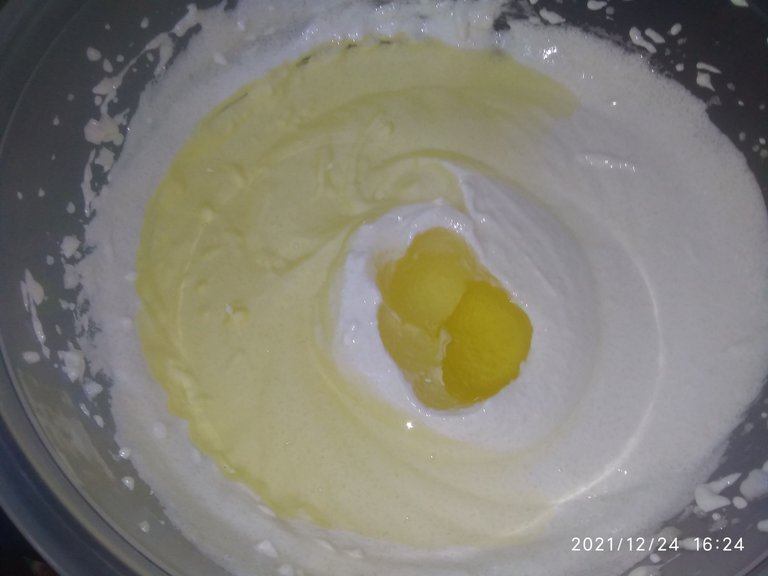 Después de integrar bien los ingredientes anteriores, coloque las tres yemas y vainilla encima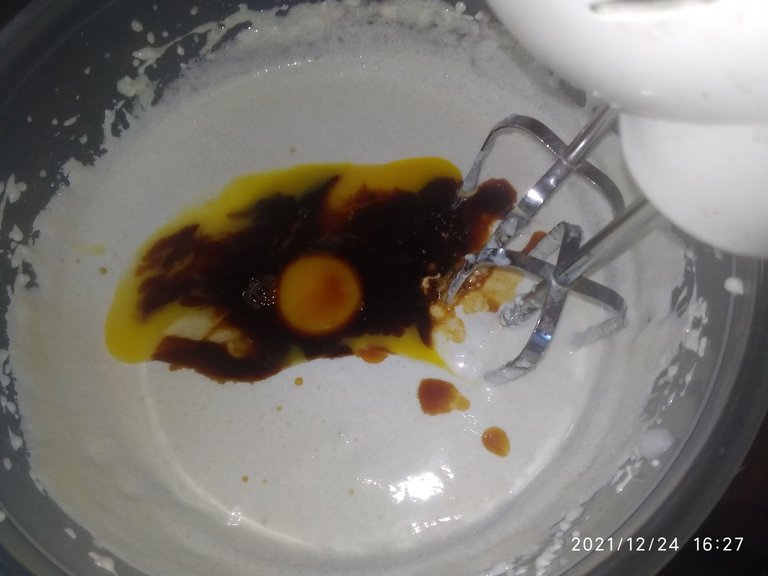 Coloque 150 gramos de cacao en polvo y uní todo, quedando la mezcla como la ven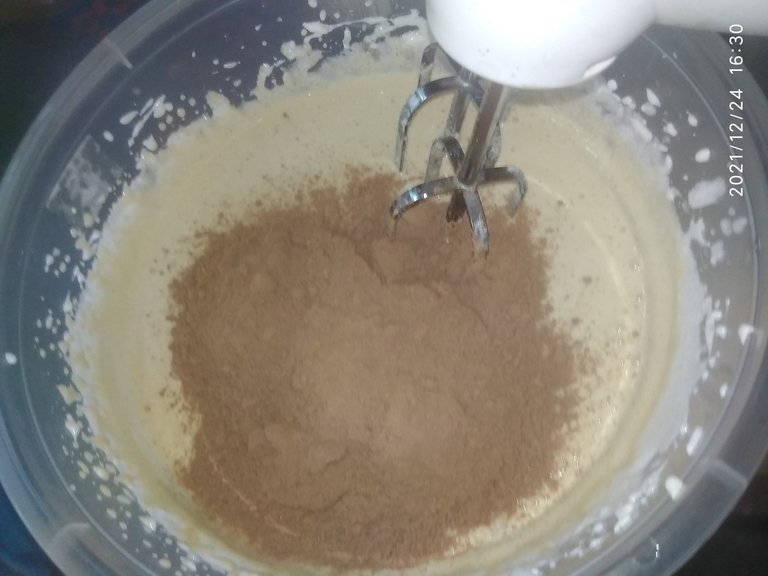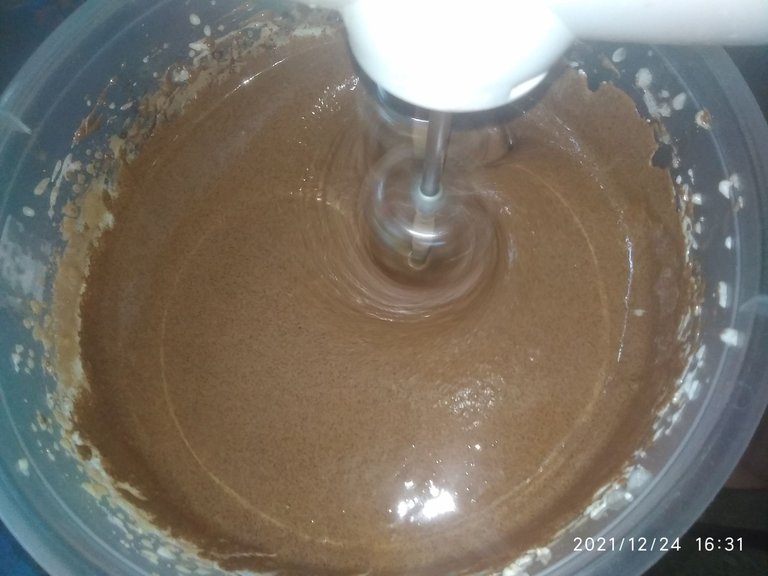 Incorpore los 500 gramos de harina de trigo completa y uní todo.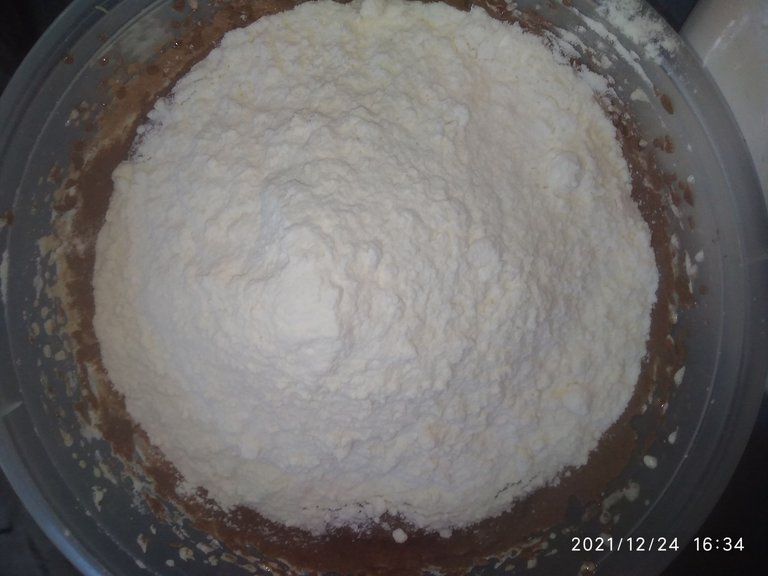 Después coloque la leche para suavizar la mezcla y me quedo así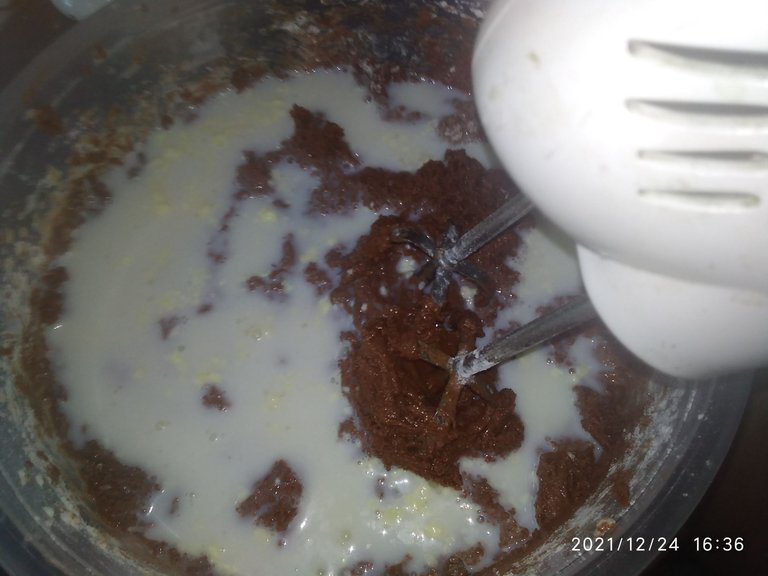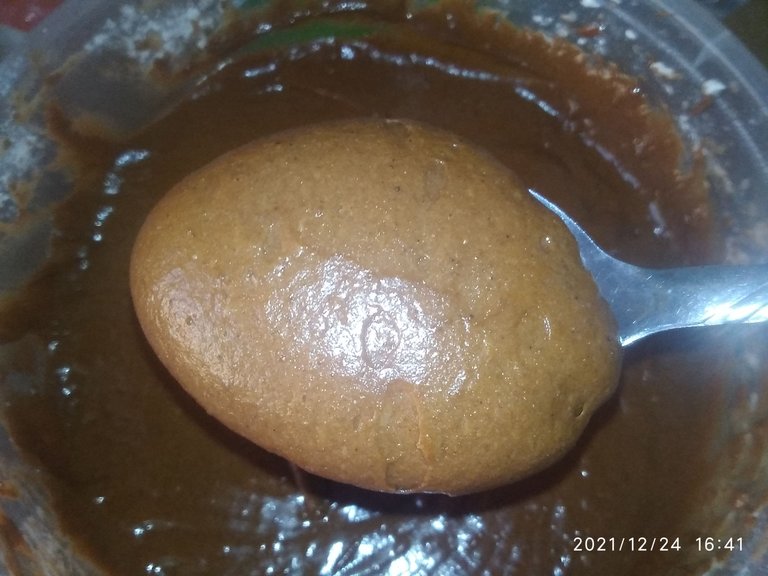 Coloque en tortera y lleve a cocción, quedando así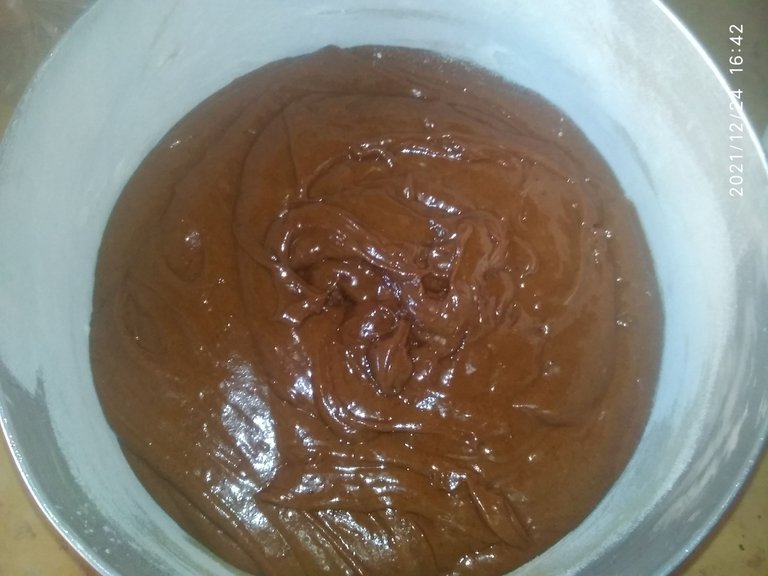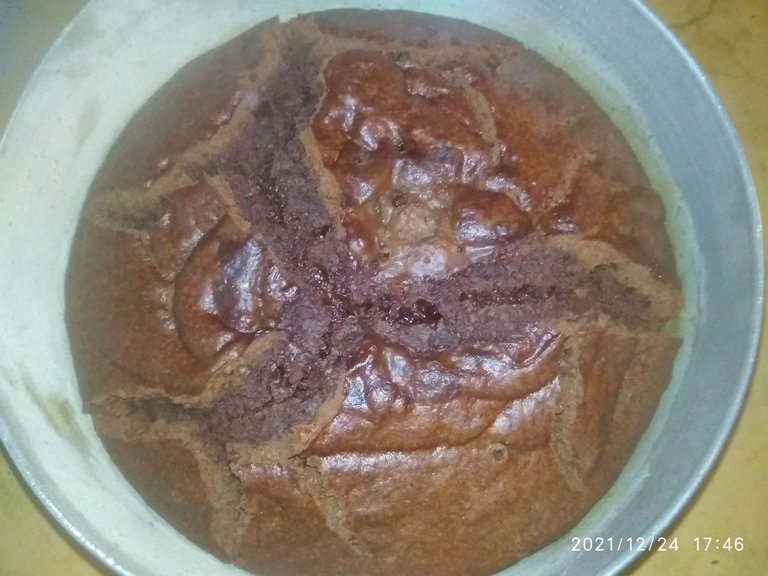 Para realizar cubierta tome el cuadro de chocolate lo coloque en trozo en una olla y coloque en baño de maría, hasta que se derritiera. Coloque 3 cucharadas de leche.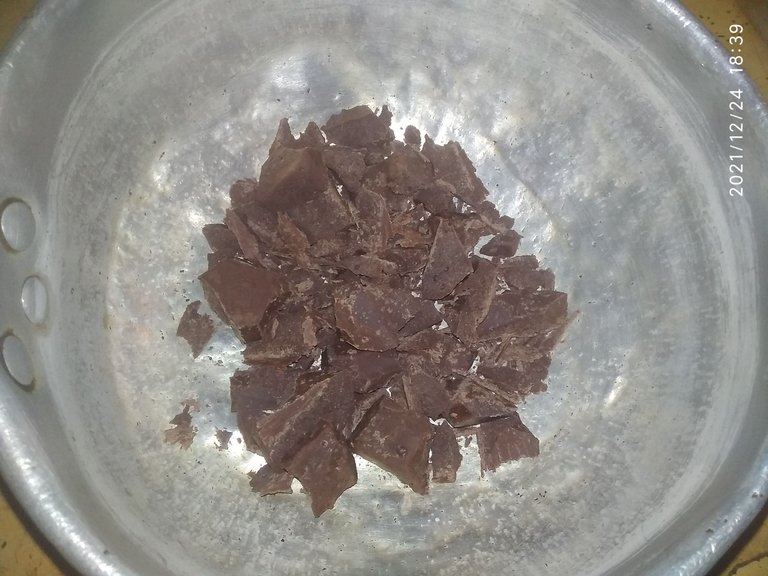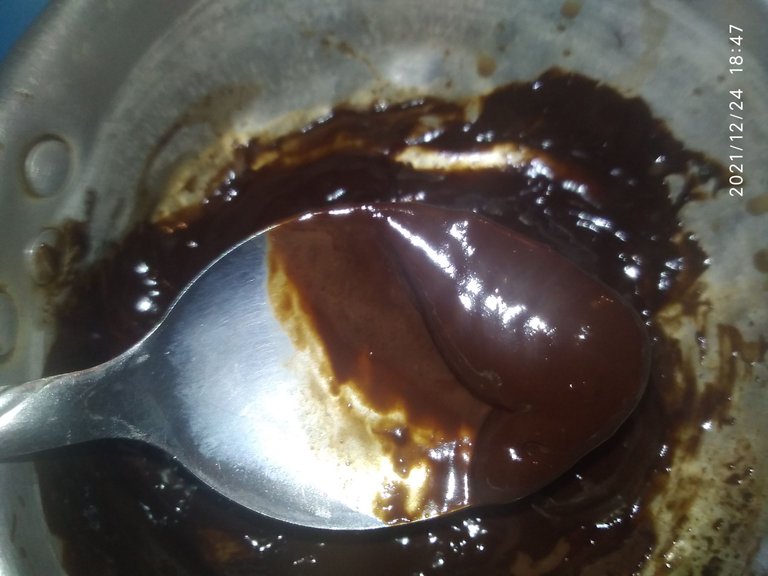 Ya aquí la torta brownie con la cubierta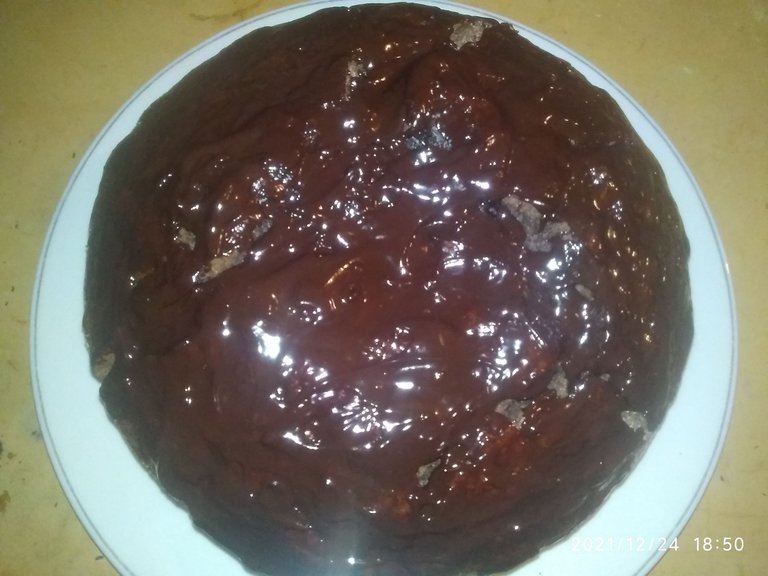 Aproveche que tenía frutas confitadas y coloque encima para decorar.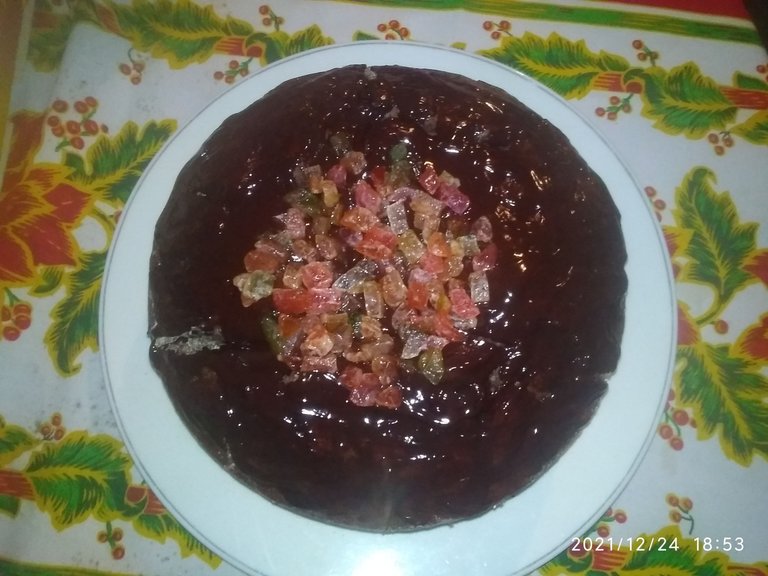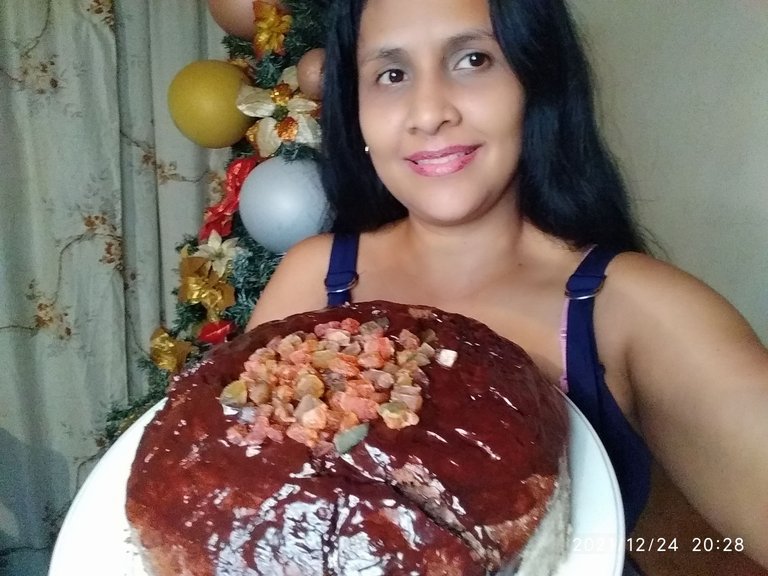 Espero les guste
Fotografías son de mi propiedad
Gracias por Leerme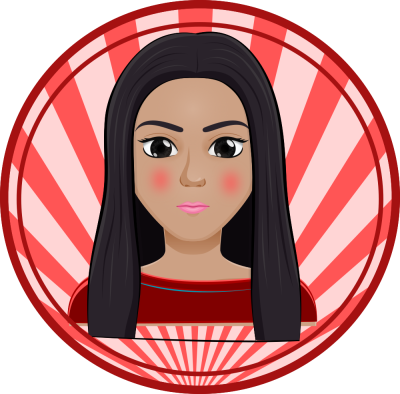 ---
---