Rich cake in the shape of a hippopotamus- creative idea for the little ones in the house - ESP-ENG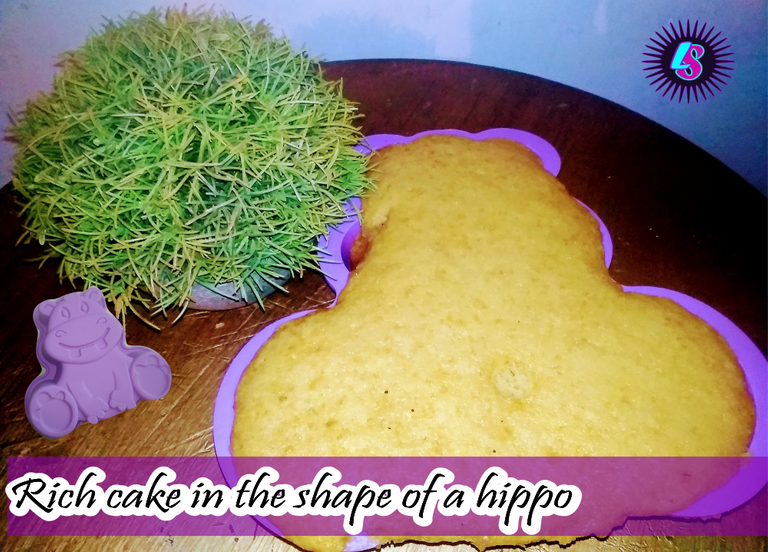 Greetings friends of hive and @ foodiebeehive
When we love what we do and we always want to show new content; some investment is necessary; in this case I had the opportunity to acquire new torteras in the shapes of both girls and boys. They are made of silicone; the truth is the first time you made a cake with this type of tray; this is a cute hippo that would look great at kids' parties.
To make this cake use the following ingredients
200 grams of wheat flour
150 grams of sugar
2 egg
½ glass of milk
Vanilla
Lemon zest
Butter
Silicone mold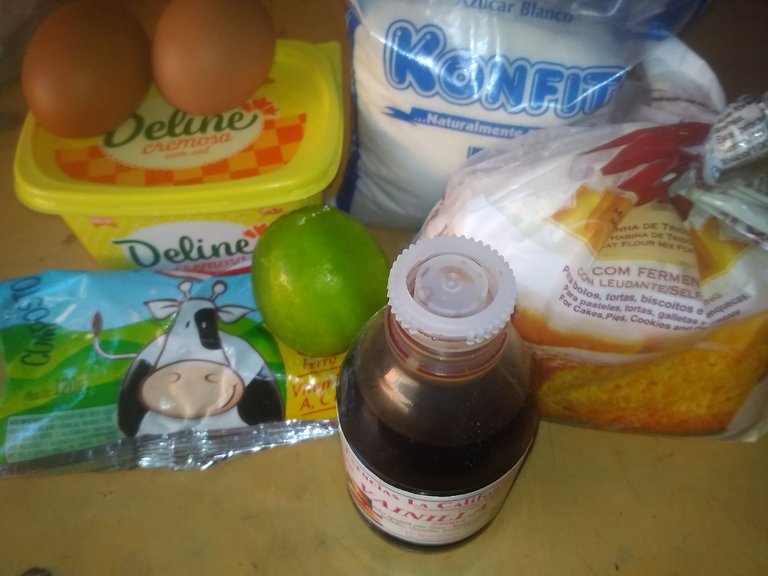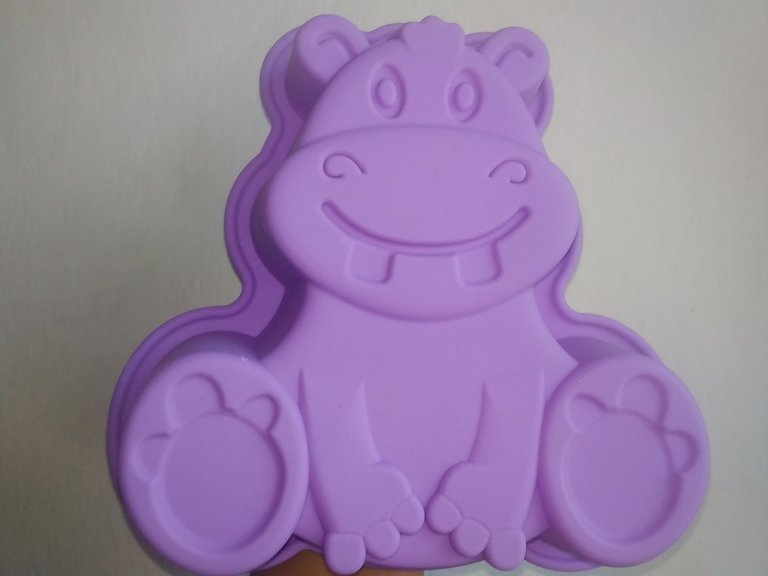 Preparation
On this occasion I did not want to mix the mixture for this cake by beating so much, so much so that I joined the ingredients with a fork. Here the first thing was to put two tablespoons of butter and 120 grams of sugar.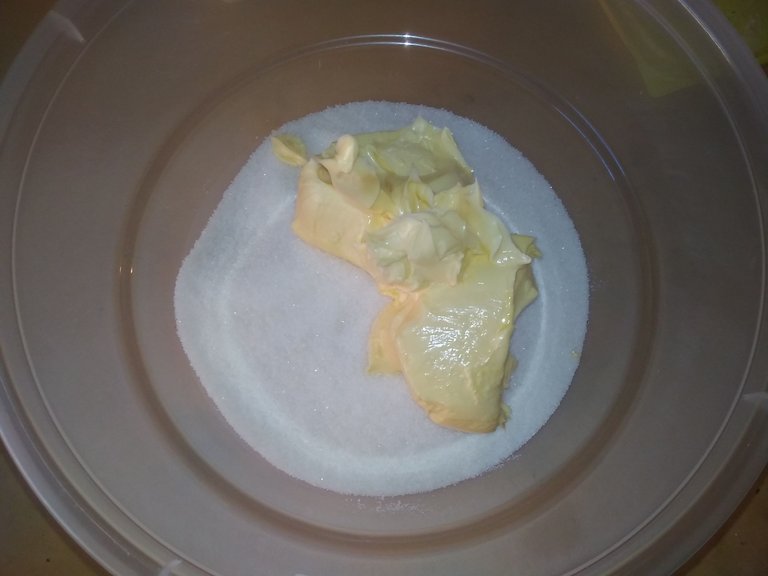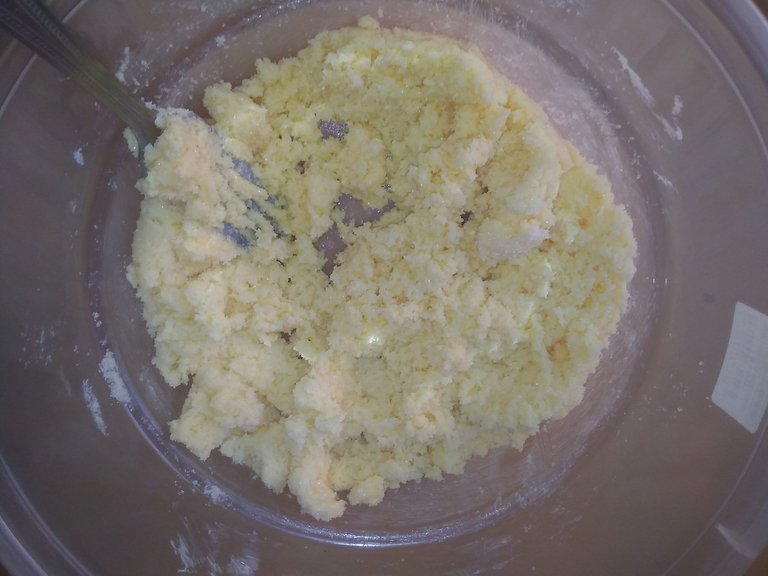 Then add the two eggs, the vanilla and the lemon zest.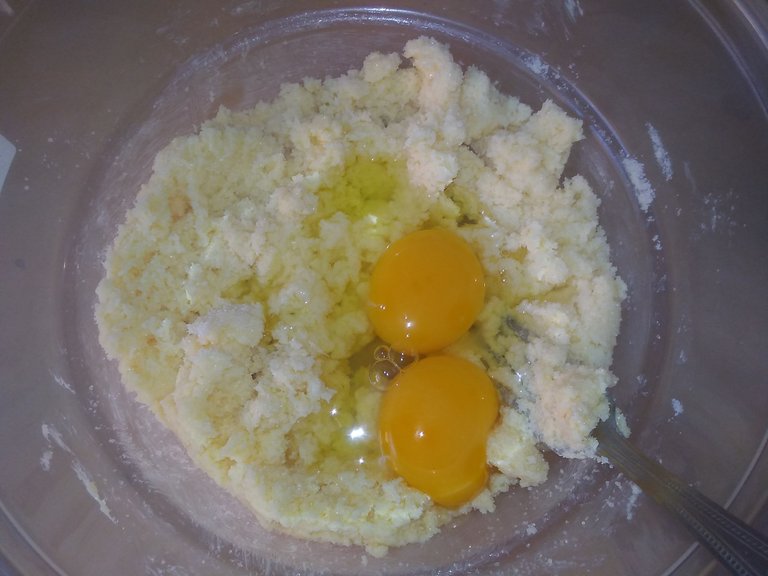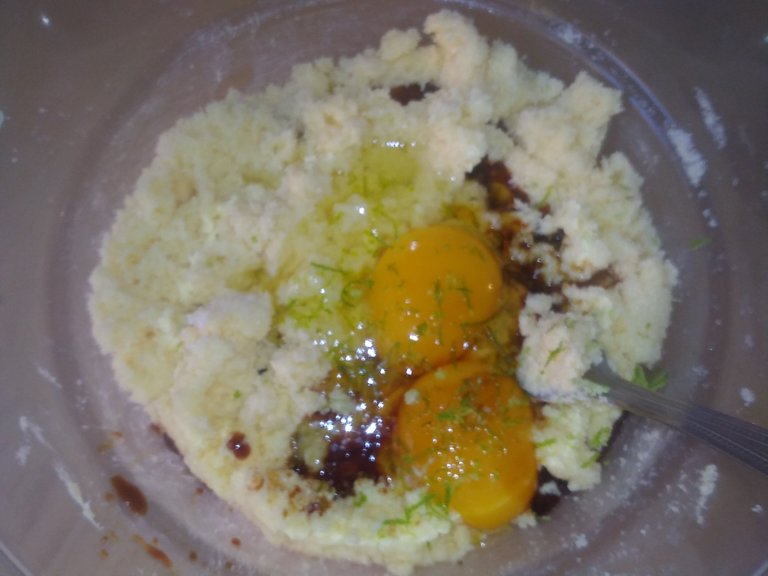 After having incorporated and joined everything, I proceeded to incorporate the wheat flour.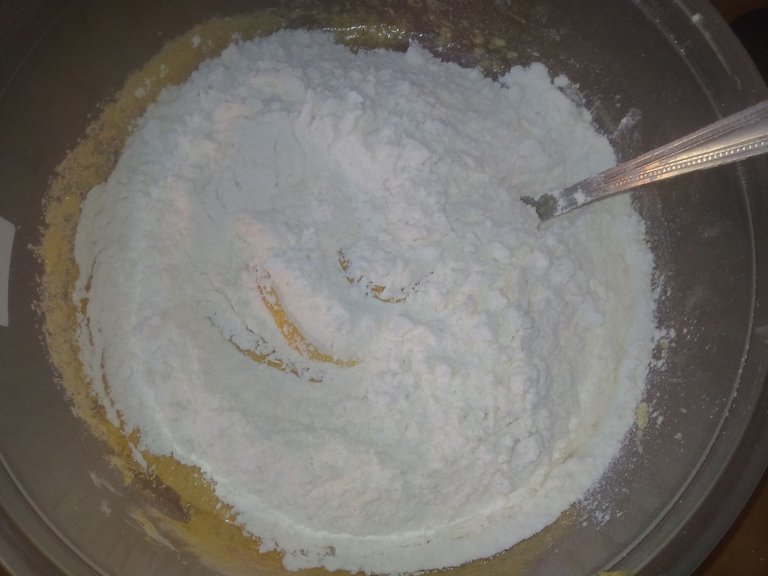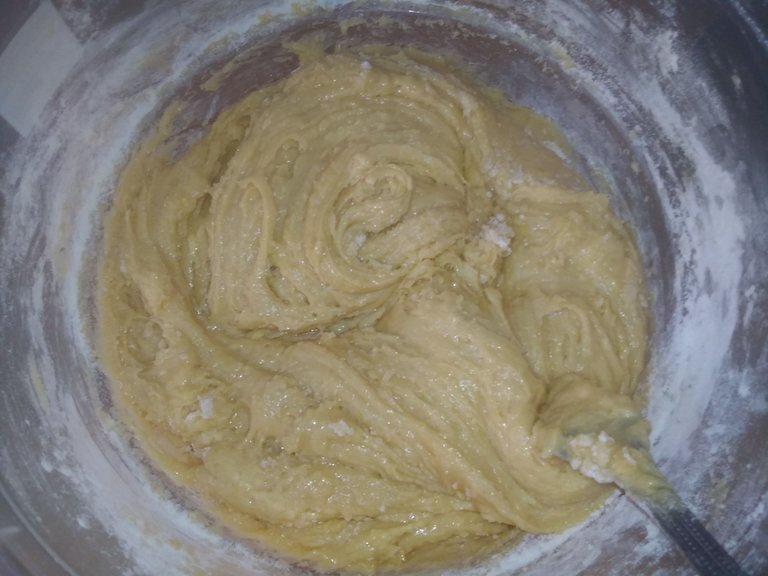 After the half glass of milk, beat until obtaining a not so smooth mixture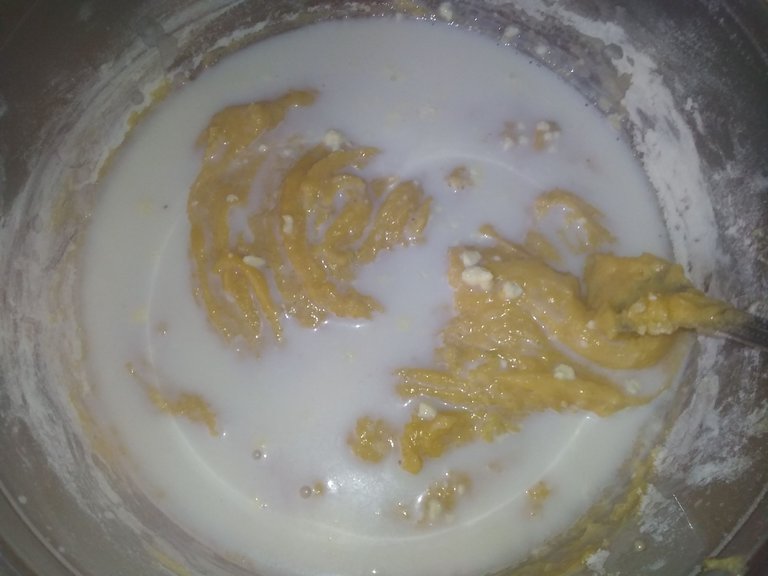 Here I take the silicone mold and since it is the first time that I am going to use it, grease it with butter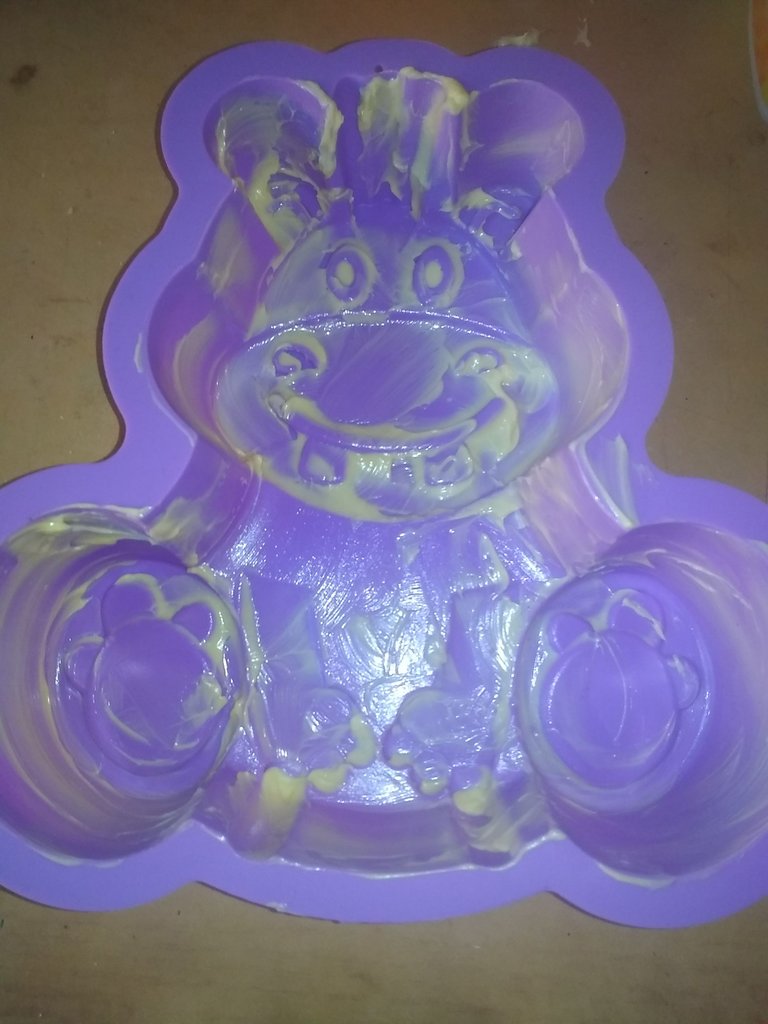 Then add the mixture and cook.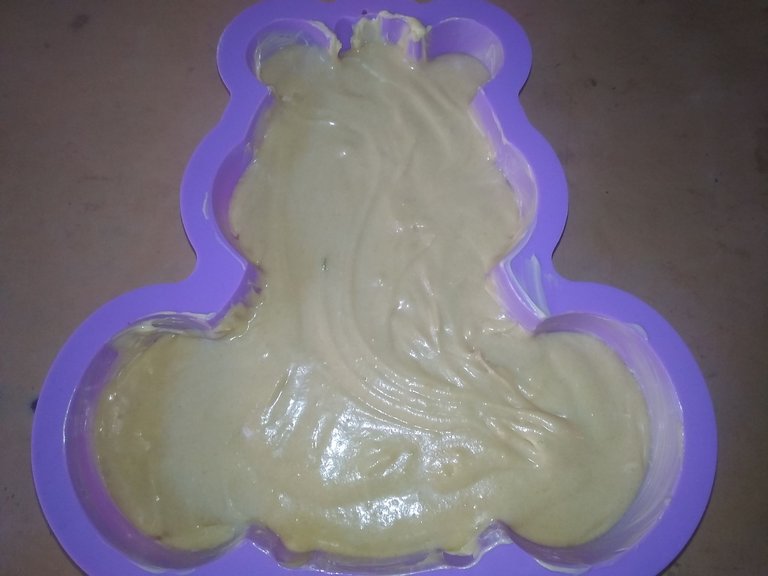 In this way I made my first cake in a silicone pan.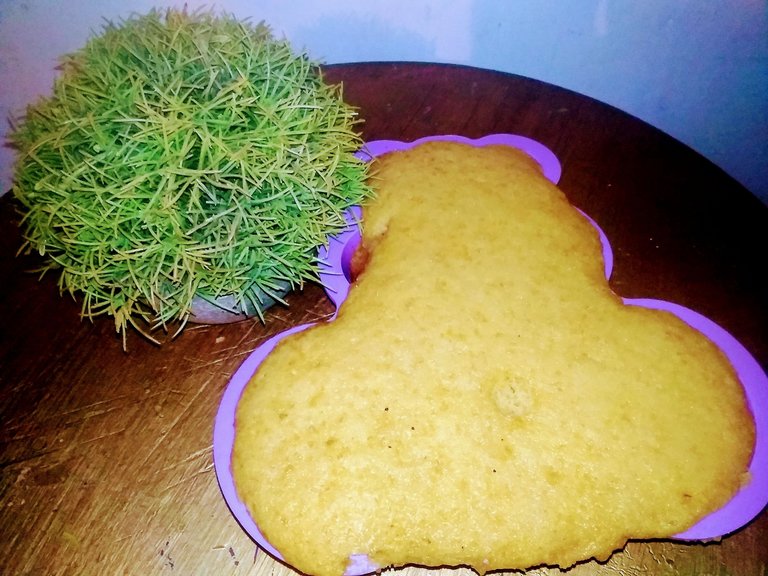 I hope you like it
Photographs are my property
Thanks for reading me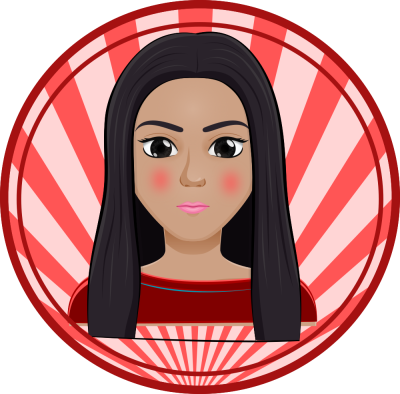 Versión Español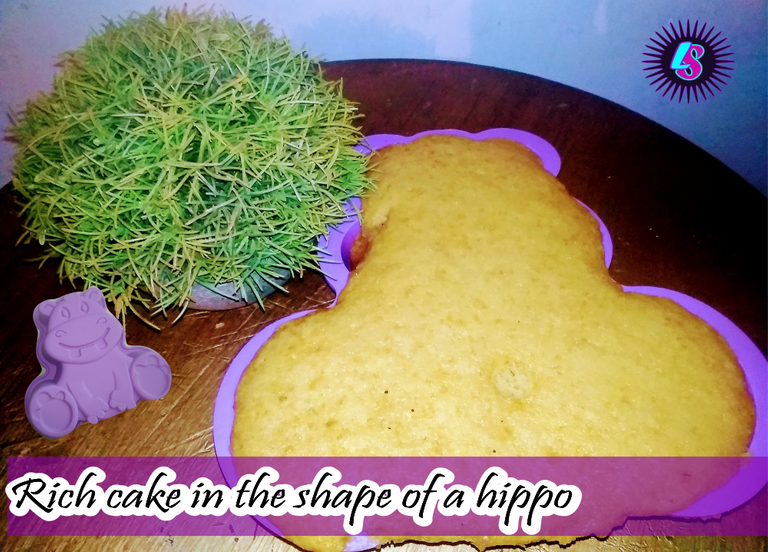 Saludos amigos de hive y de @foodiebeehive
Cuando amamos lo que hacemos y queremos siempre mostrar nuevos contendidos; es necesario realizar cierta inversión; en este caso tuve la oportunidad de poder adquirir nuevas torteras de formas tanto de niña como de niño. Las mismas son de silicón; la verdad es primera vez que realizó un pastel con este tipo de bandeja; esta es de un lindo hipopotamo que se viera genial en fiestas de los más pequeños.
Para realizar este pastel utilice los siguientes ingredientes
200 gramos de harina de trigo
150 gramos de azúcar
2 huevo
½ vaso de leche
Vainilla
Ralladura de limón
Mantequilla
Molde de silicón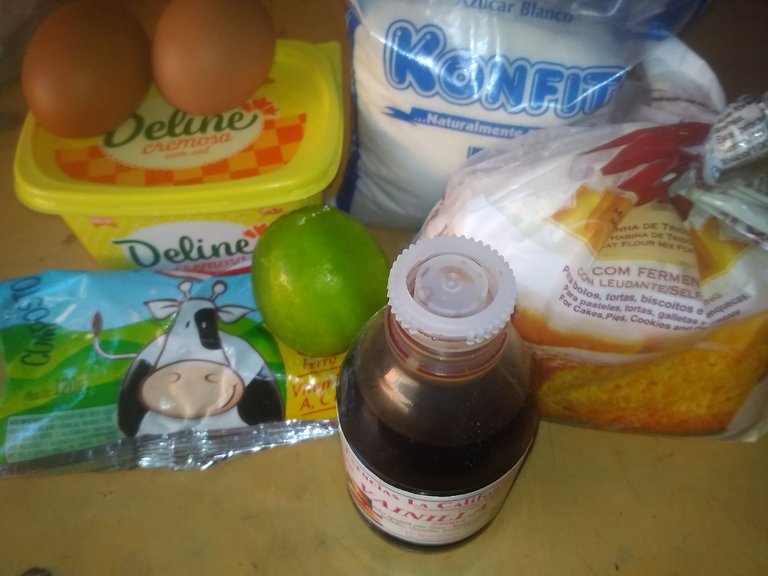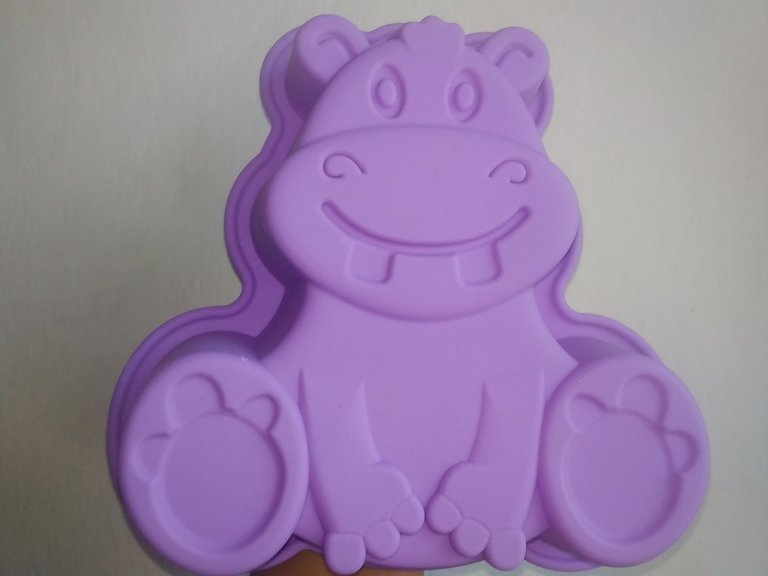 Preparación
En esta oportunidad la mezcla para este pastel no quise realizarlo batiendo tanto, tanto es así que uní los ingredientes con un tenedor. Aquí lo primero fue colocar dos cucharadas de mantequilla y los 120 gramos de azúcar.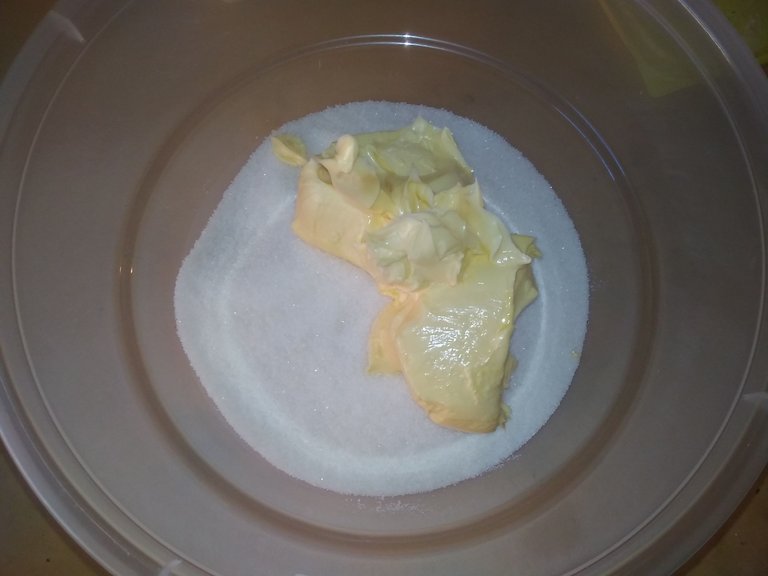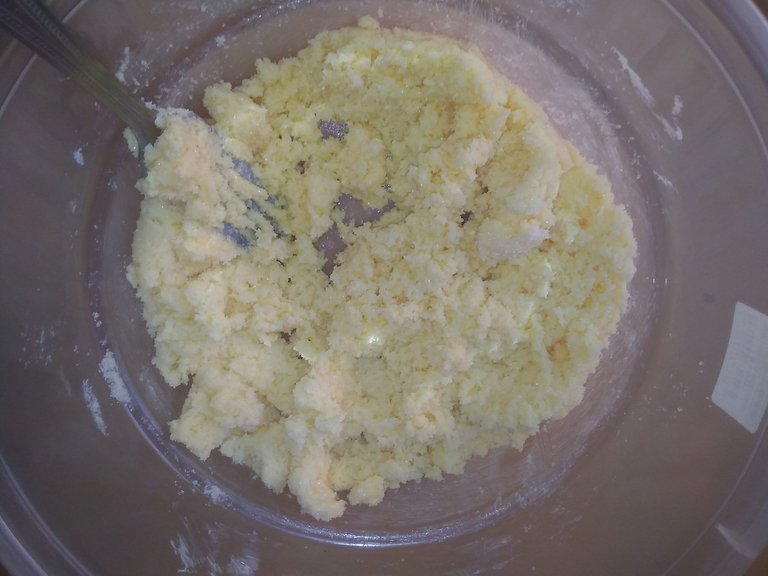 Posteriormente coloque los dos huevos, la vainilla y la ralladura de limón.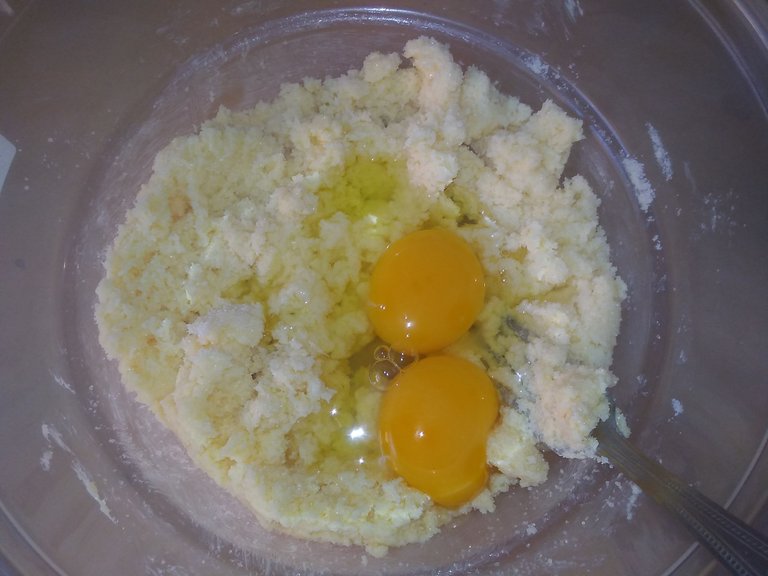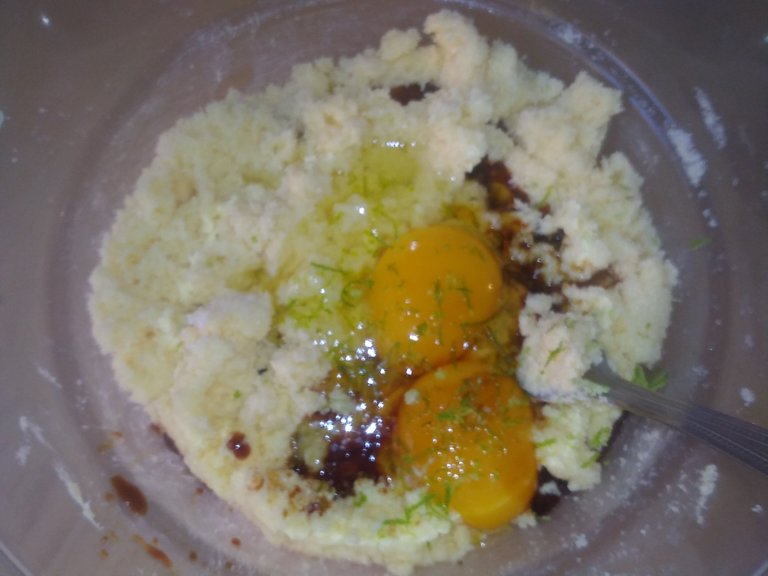 Luego de haber incorporado y unido todo, procedí a incorporar la harina de trigo.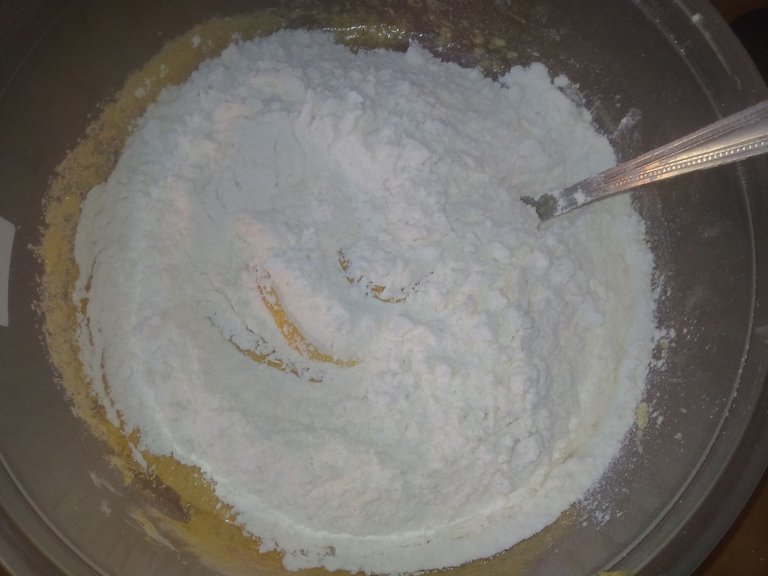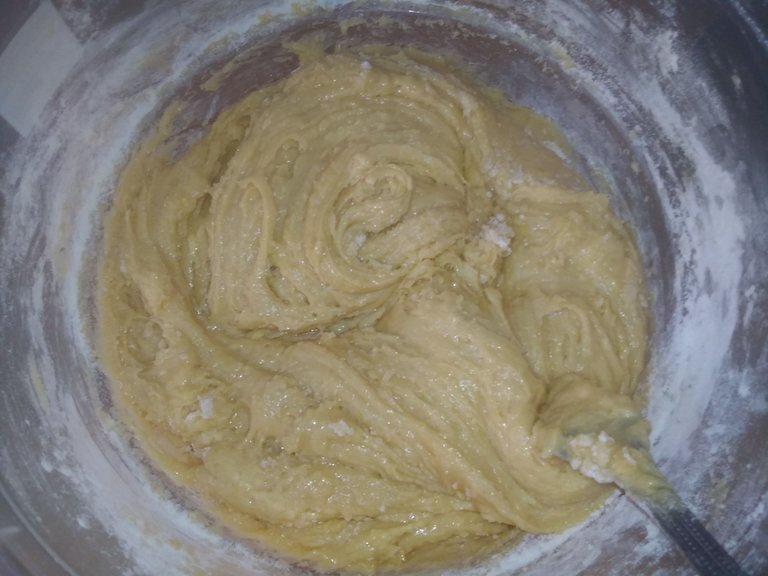 Después el medio vaso de leche, batí hasta lograr una mezcla no tan suave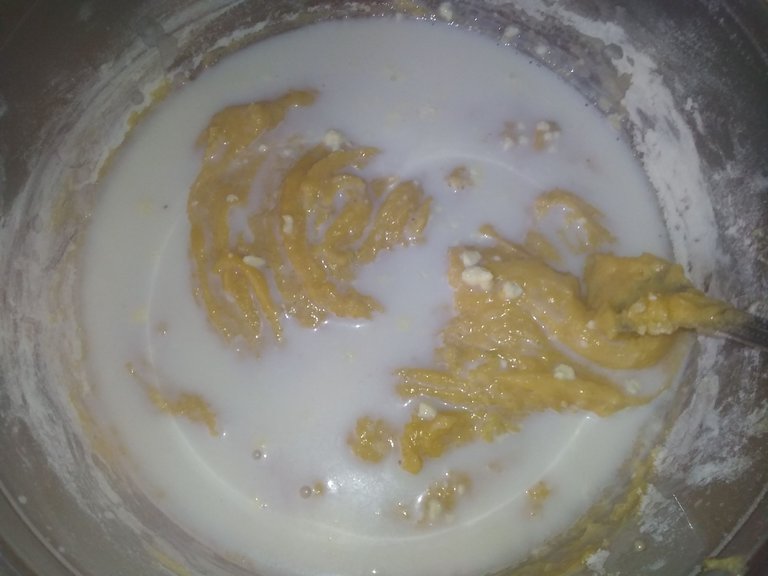 Aquí tome el molde de silicón y como es primera vez que lo voy a usar engrase con mantequilla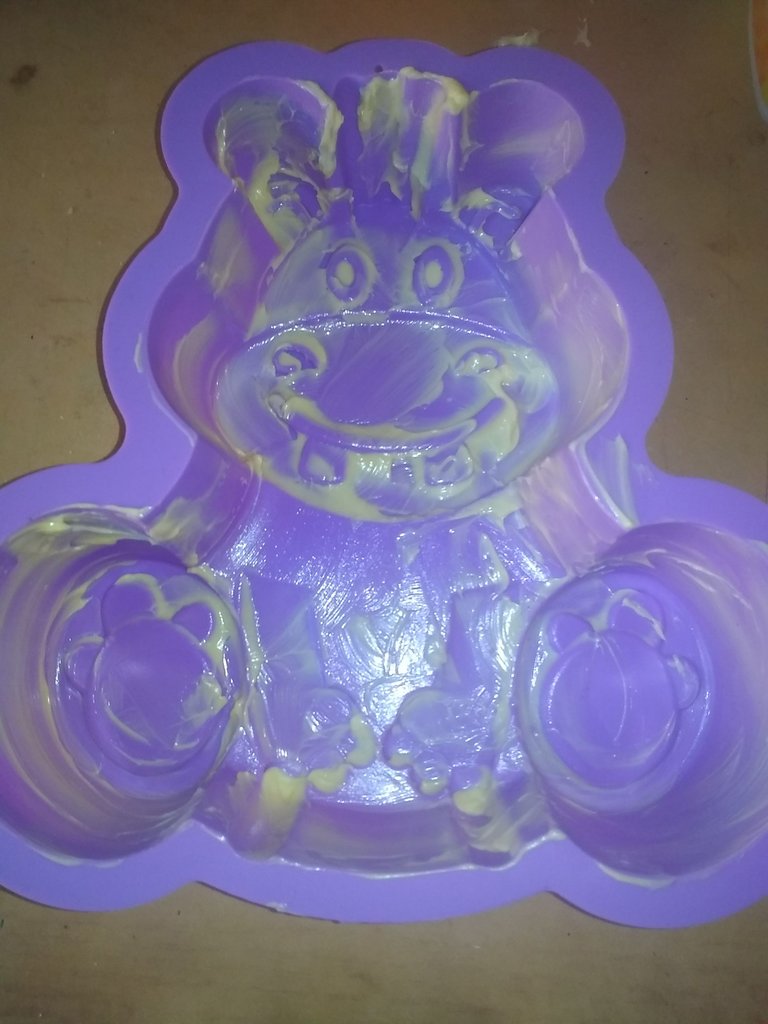 Luego incorpore la mezcla y lleve a cocinar.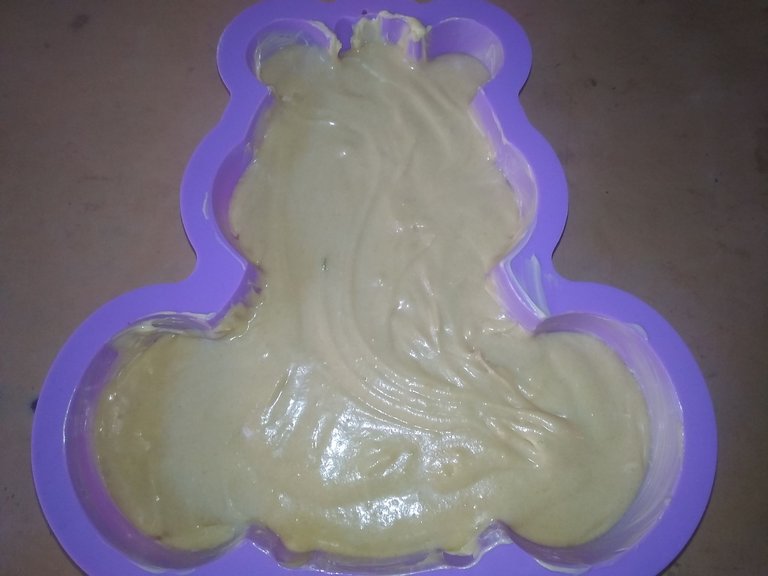 De esta manera realice mi primer pastel en tortera de silicón.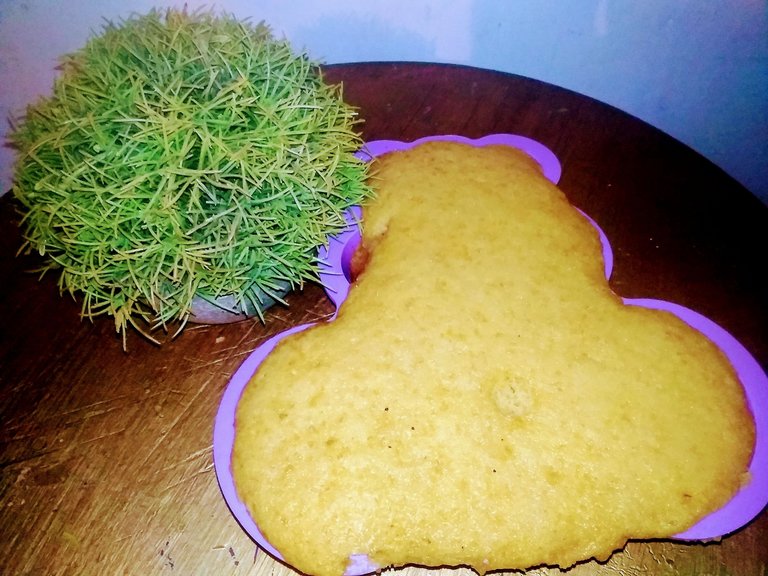 Espero les guste
Fotografías son de mi propiedad
Gracias por Leerme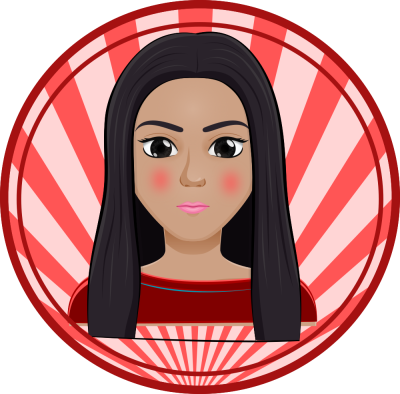 ---
---