🦁 Lion ArtWork(s), Questions and much more… for the Leofinance Community.
Hi all,
I wanted to show you my Lion artwork(s) and some progress step by steps how I created it. (SBS)
I asked first last night in Leomarkettalk if it would be appreciated to share artworks of Lions here and got some replies in this Leomarkettalk post: Daily Crypto Markets Live Blog: Leomarkettalk Is Back (01/30/21)
From @taskmaster4450, @ykretz.leo, @jerrythefarmer and @tokenizedsociety.
I understand this Artwork isn't done FOR the Leofinance community, but I would like to create something new, an artwork that is for the community and can be used for marketing purposes. And I would like your input! (and show you some examples of my art)
So here are my questions for you all. To help me understand what to create/ integrate to help with the above. 🦁
Let me know what you would like to see in an artwork?
What does the artwork in your eyes need;
Logos?
Text? What text?
Lion?
Etc.
Just write down what comes up first… all input is welcome 😎
I can create the artwork as a traditional painting, drawing or even manipulate my photos of Lions or my soon newly created artwork further in Photoshop.
So many possibilities.
I have a few ideas and want to combine them with, what YOU would like to see.
Let me know in the comments. 😊
Other links to Artworks I made after the SBS's.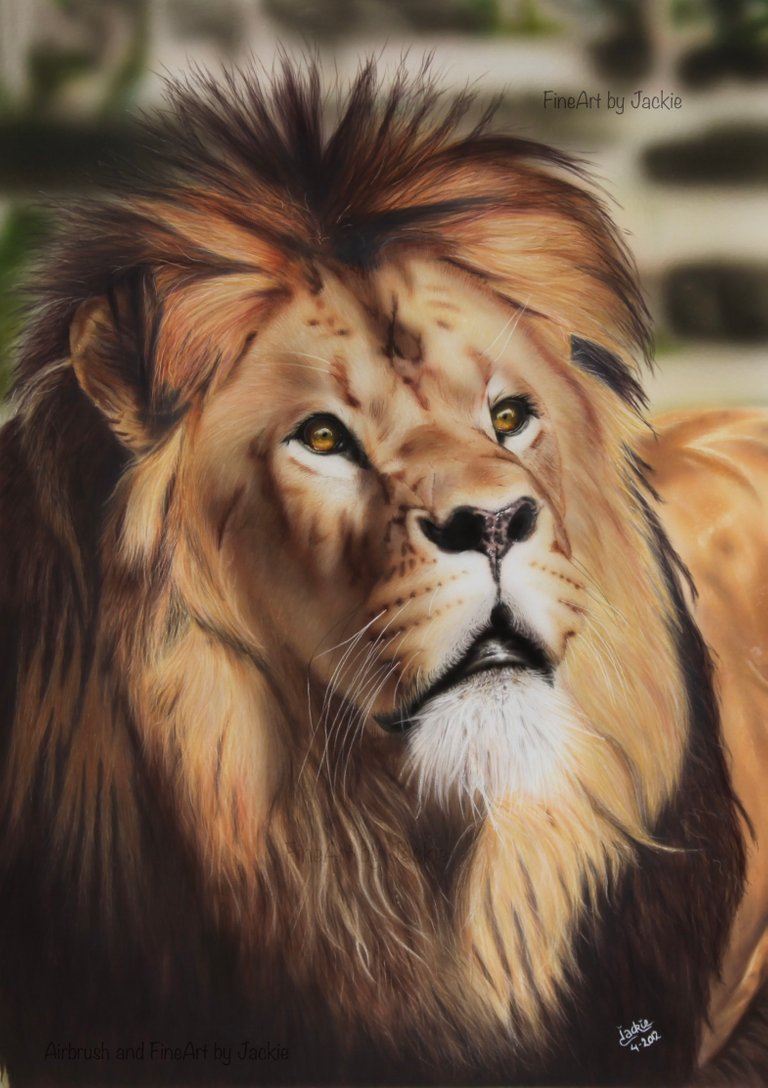 The Title: "Wondering"
Now back to my artwork:
I finished this painting 04-2012 and it is one of my earlier Artworks.
I started my art in 2011 with airbrushing, and I am self taught. More techniques and mediums followed in the years after.
I love to share my art and its progress steps with the world.
This original painting is still for sale and all kind of prints from this painting, on different objects, are available at:
My Pixel Shop!
Details artwork:
~The Dimensions are 36 x 51 cm / 14.2 x 20.1 inch
~Acrylic on illustration board, Schoellershammer 4G
~Airbrush paint: Schmincke Aero Color
~Airbrush Gun: Harder & Steenbeck Infinity 0.15mm
~reference photo used with permission from Evren Iris.
This airbrush work is fully Airbrushed free handed without templates.
(I couldn't upload more than 1mb photographs so there is quite some reduction of quality.)
Here are the Steps of creating/ airbrushing this Lion 🦁
Step 1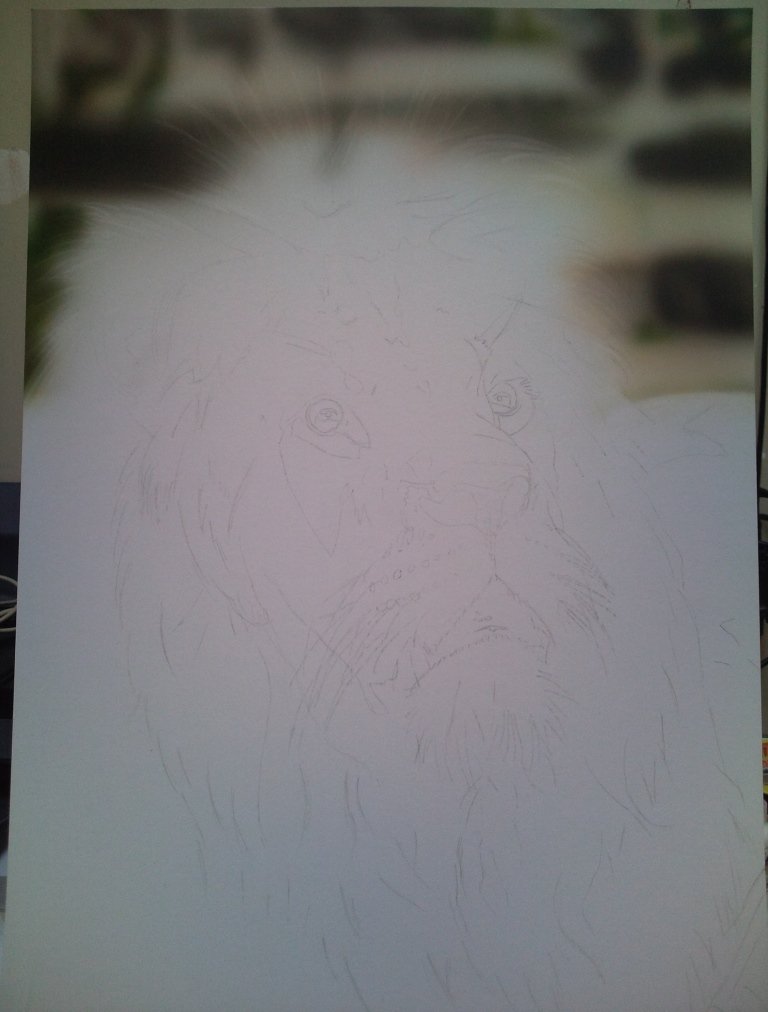 Step 2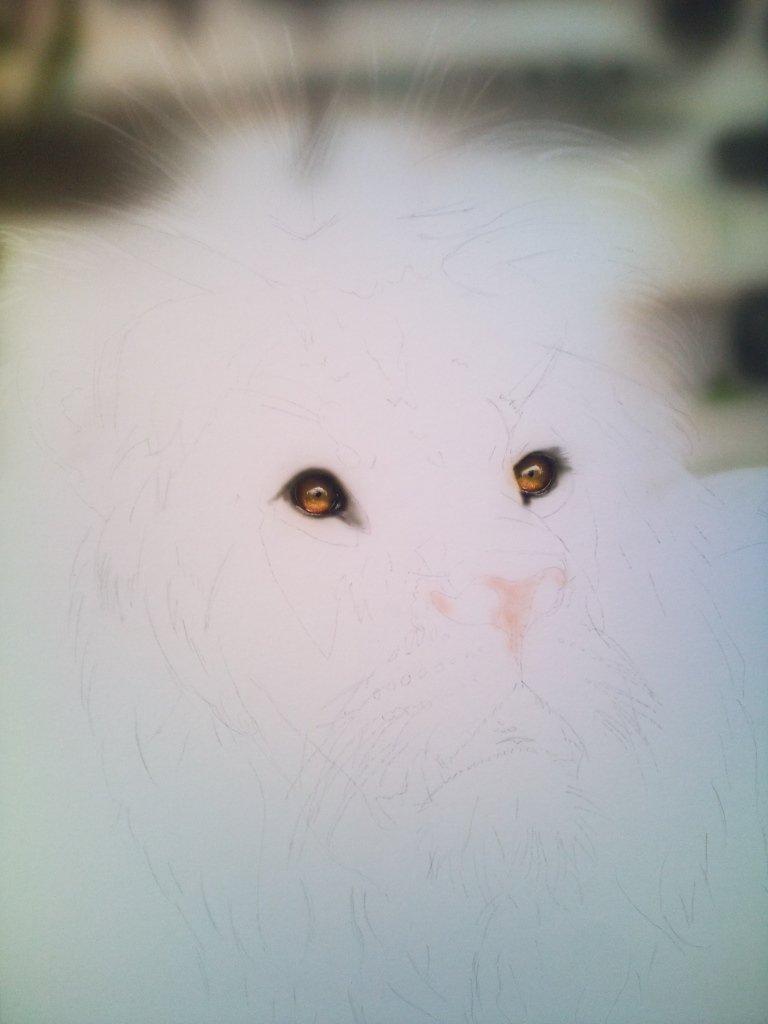 Step 3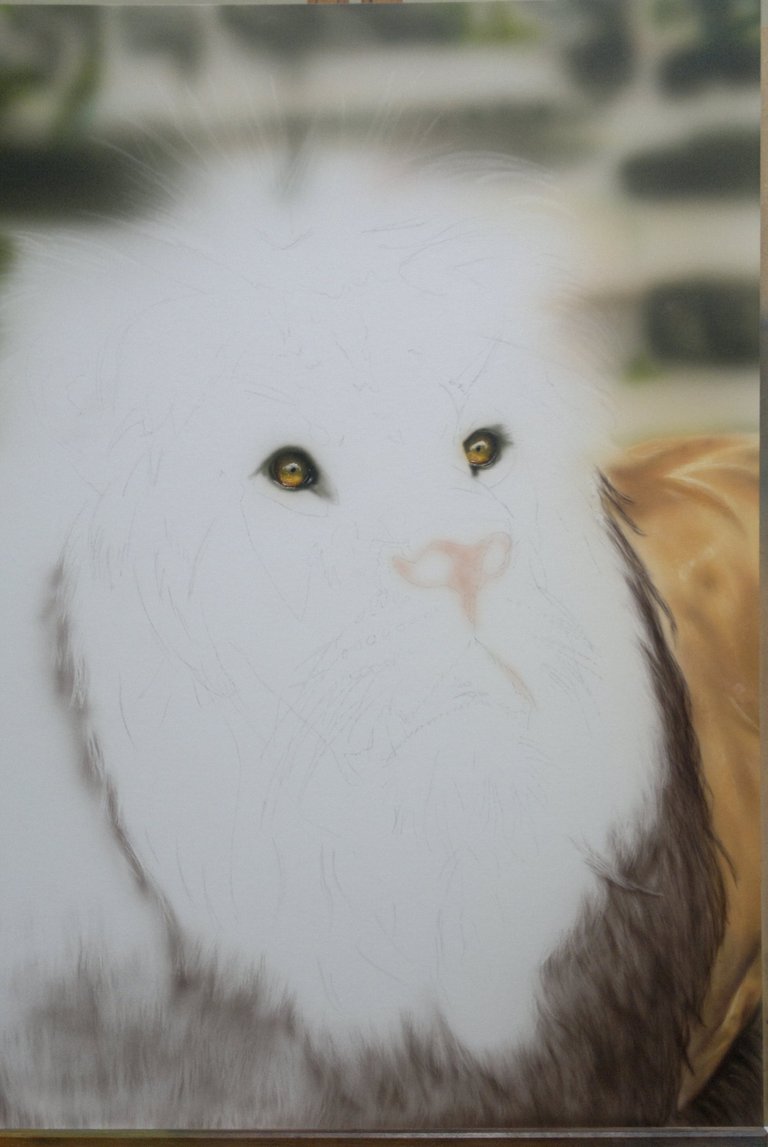 Step 4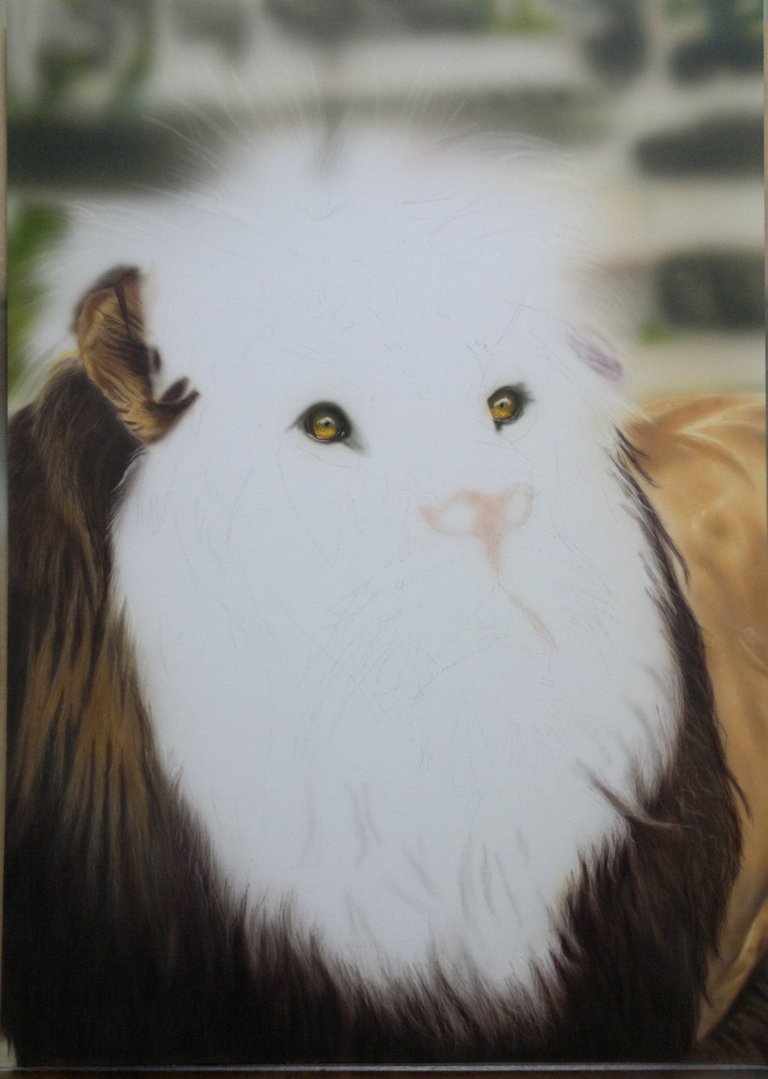 Step 5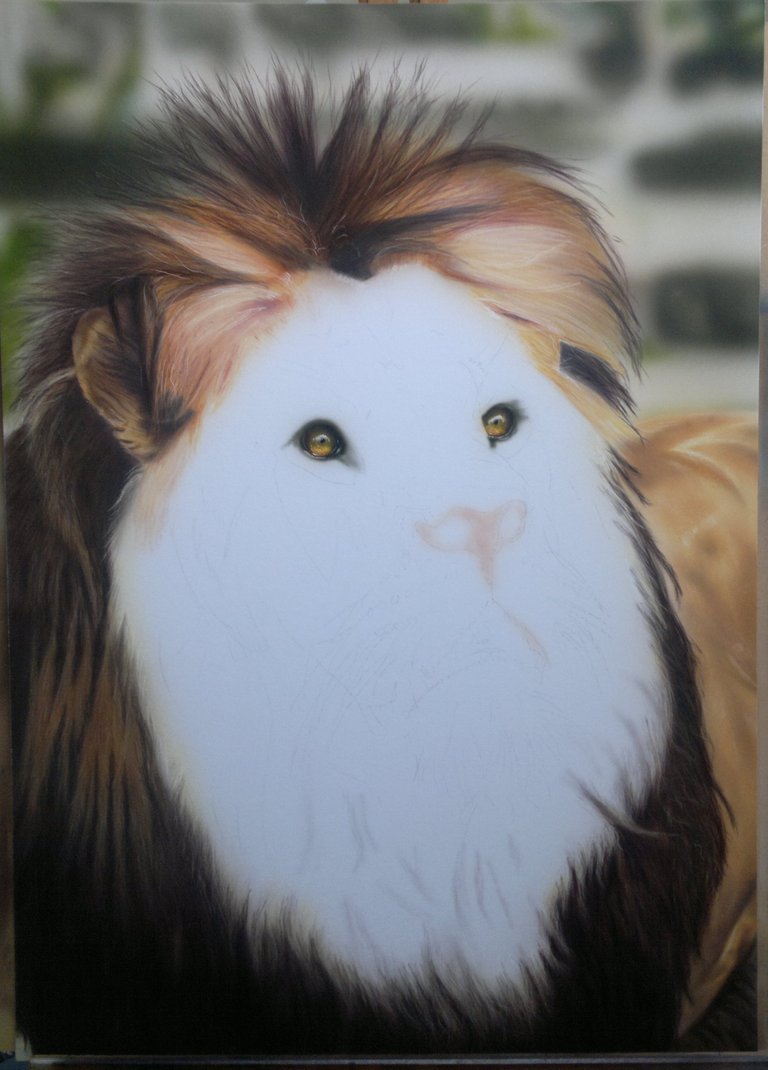 Step 6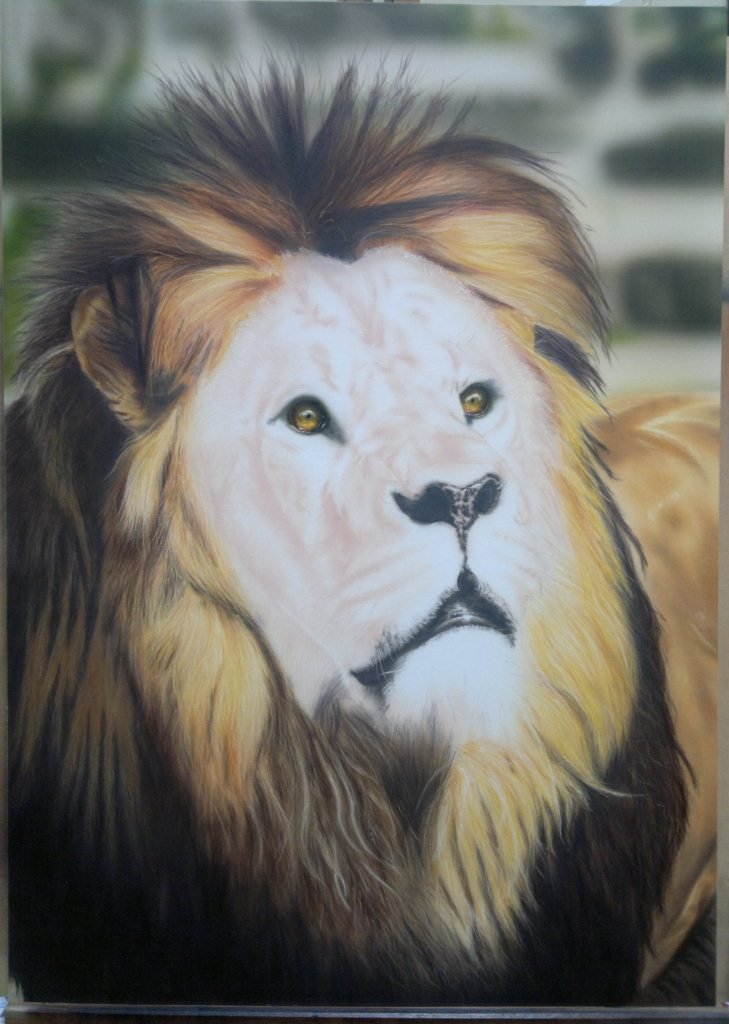 Step 7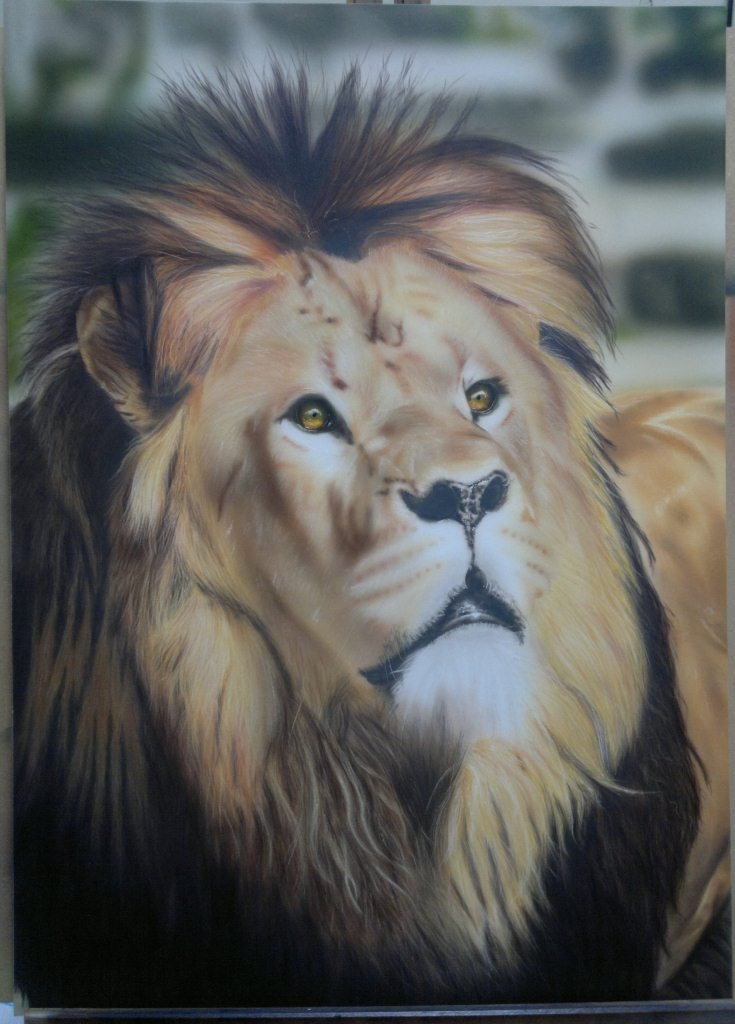 Finished and colour corrected as most of the above photos were taken late at night inside.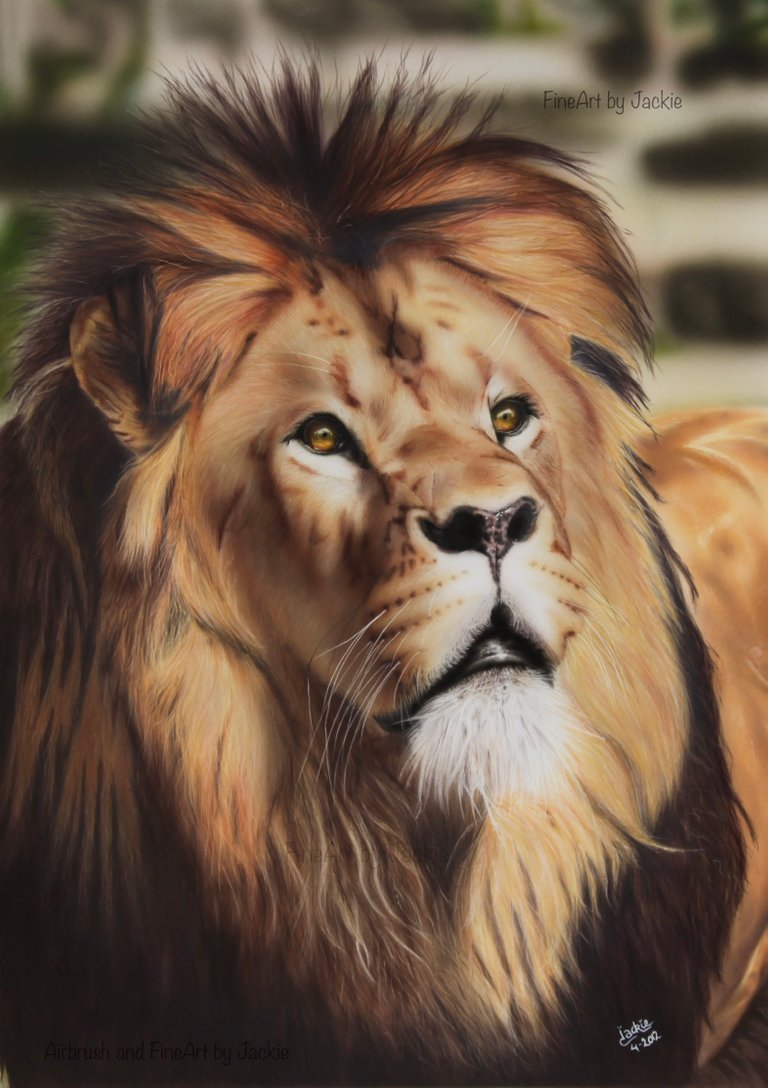 Framed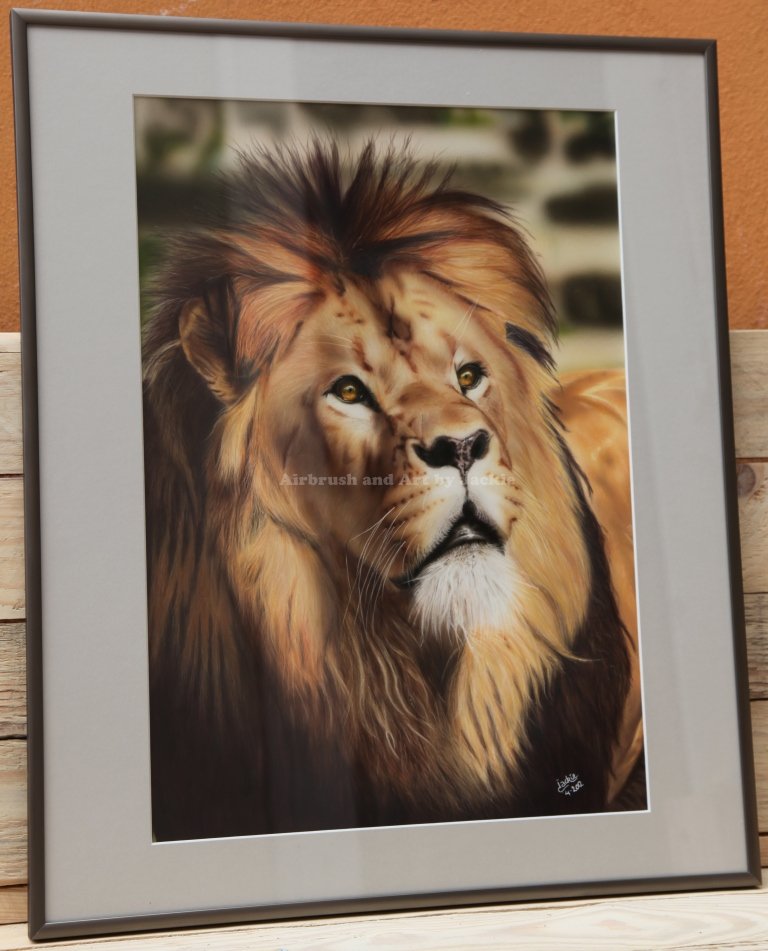 Another 🦁 Lion Artwork with the Title: "Dreaming…" I created you can find in this post:
My first Pastel Drawing: a Lion 🦁 (12 step by steps)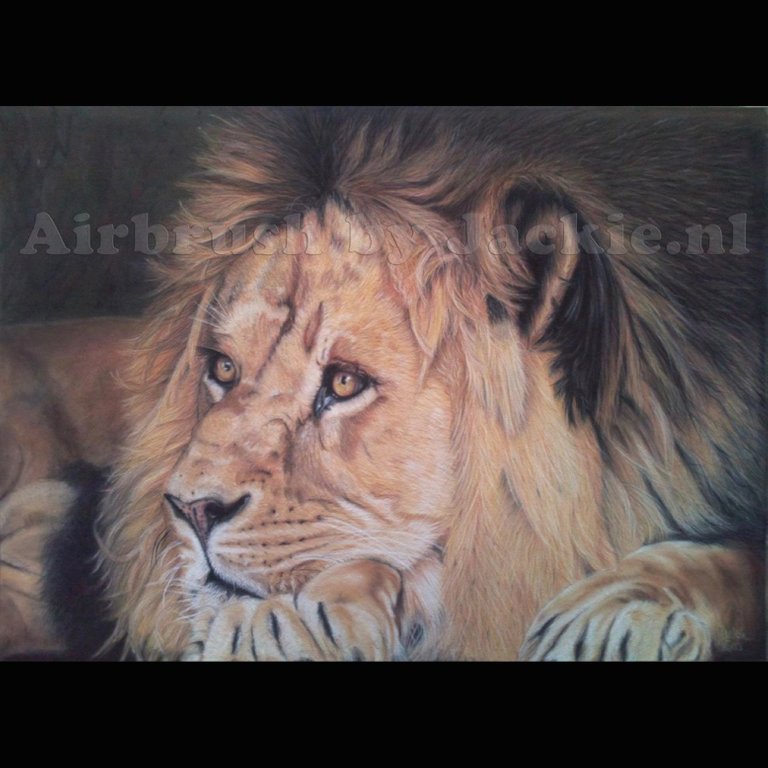 And to see other themed artworks I created have a look at these following posts. (But no need to upvote them as they are posted beyond 7 days ago)
You can see what I can create. But actually… anything is possible. Any Style and Any technique!
Graphite Drawing Title: "Longing eyes"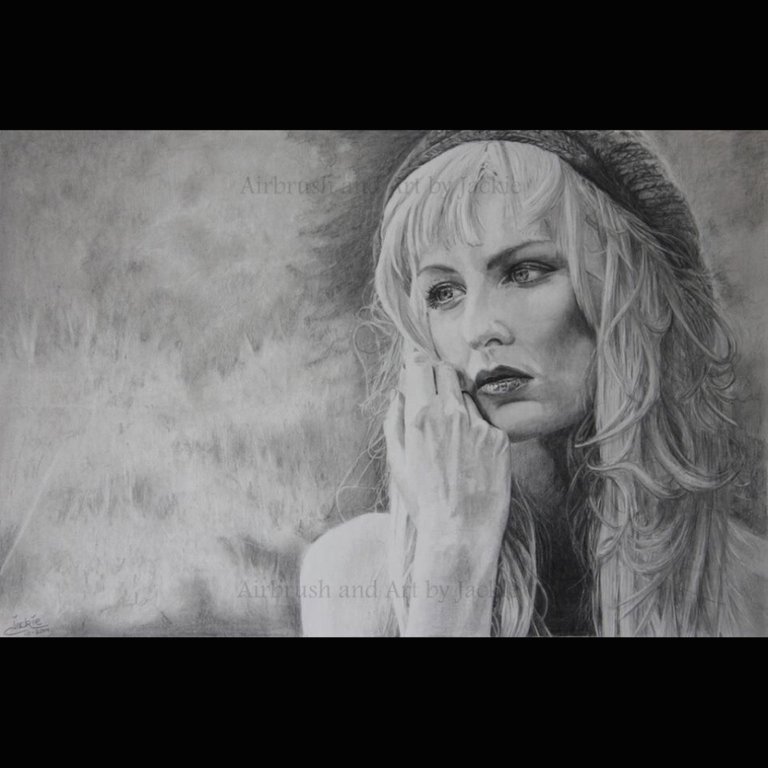 Airbrush Acrylics Title: " Tranquility "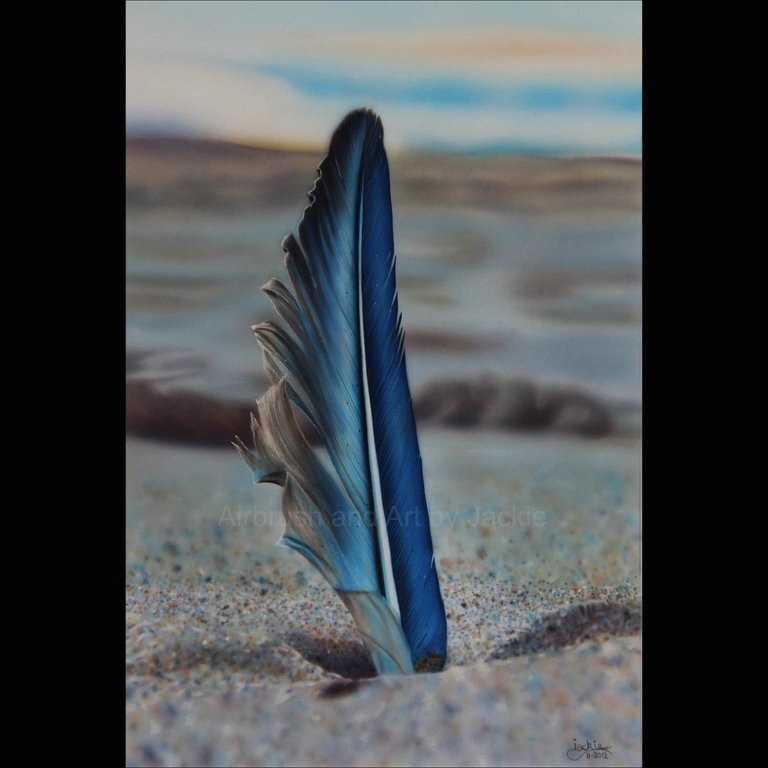 Gouache Painting Title: "Here I am"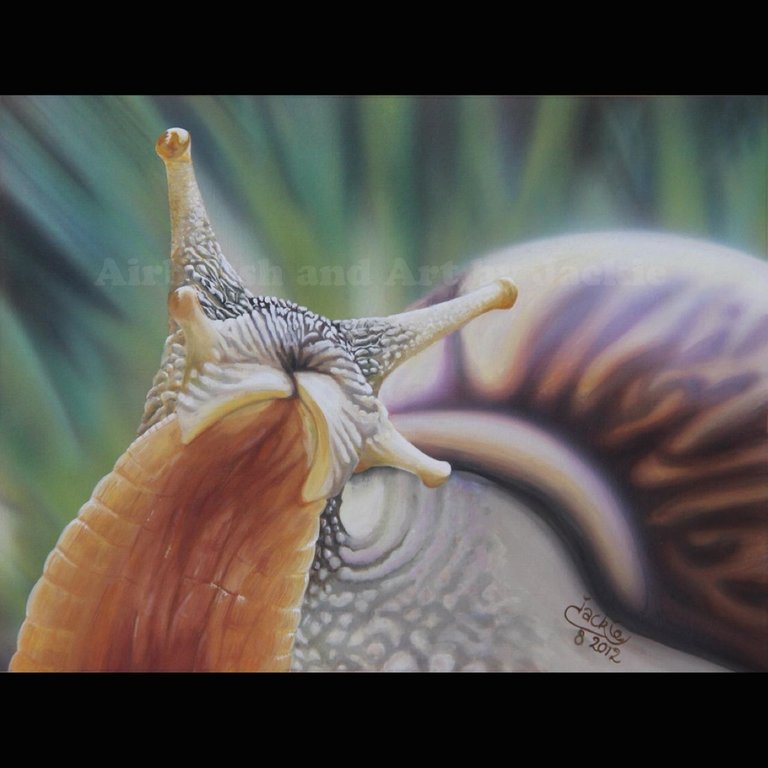 2 murals in a different style inside a penthouse and villa in Spain:
Night scene And Tree of Life
That's all for today. Hope it brought some smiles on your faces with the markets going crazy lately and it was a fun distraction 😁
Thank you for looking and reading. I hope you enjoyed my Step by Step of this Lion 🦁 airbrushed artwork/ painting and my other artworks. And if you would like to help me with my questions. Let me know in the comments. It is much appreciated.
With my future new artworks, I will also make a more detailed step by step, maybe even videos.
Any questions or comments, let me know. Always happy to help.😊 And talk about art and all kind of other subjects.
Have a great day all 😎👋🏻
Grtz Jackie
Unless stated otherwise: All art and photos used in my posts are taken, created and owned by me. If you wish to use any of my photographs, please contact me first. As I have used some commercially myself. We don't want that you or somebody else gets into trouble 😉.
Posted Using LeoFinance Beta
---
---