Let's think about eternity.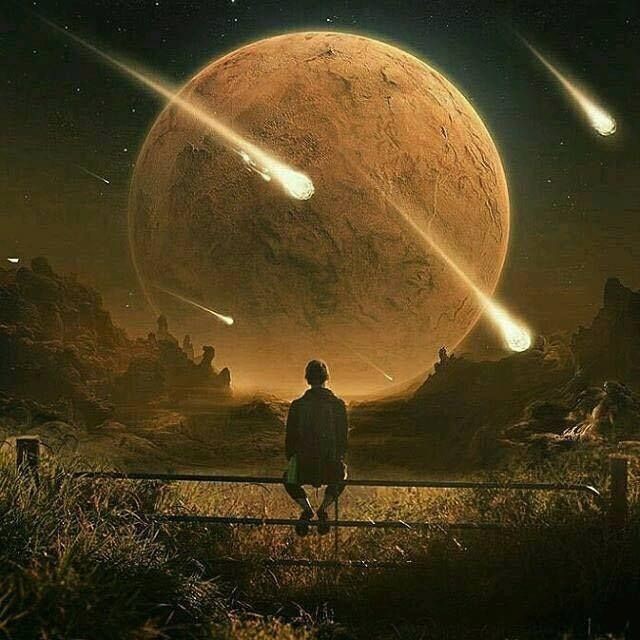 source
In what way we feel in our heart about time we strive to live to the fullest every day to take advantage of every second others simply waste every second but somehow we all use time in the way that helps us or benefit our desires dreams or goals perhaps it is because time is what governs this space where we are and this is proven by scientific observation.
If eternity exists, it will not be worth it to find it by what way can we get to it, what is the purpose of eternity, if eternity exists, why does eternity exist? what are all these questions about? Questions that come to the heart of each one of us, will it be worth it to find it, will it be worth it to find it, if it is worth it I believe that there must be a way, when we go to the supermarket there are many ways to get there but there is only one way that guarantees that we will arrive safe and sound, I cannot see several ways that guarantee that we will arrive safe and sound, some roads are closed, have fallen bridges, other roads are full of holes, nails, spikes and obstacles.
Many times we dream of space, many times we dream of an interstellar trip that takes us to know other planets, other galaxies or maybe life in other planets, but we also think of life after death, we also think of life beyond this life or which is totally possible, some philosophies, religions, I think that not all are the truth, that both cannot be right, only one of them can be right and the truth is up to us to find it.
On this day take a moment to think about eternity, for the moment even to study your thoughts concerning eternity, you can start a search and a discovery of this, I know it will not be in vain because there is an eternity there is a truth and it can be found.
Be happy!
---
Posted via proofofbrain.io
---
---