Watercolour (followed) tutorial series #102#
Watercolour I made following a tutorial, series #102#
It's been sometime since I added my firs followed tutorial here. Were I follow the indications of Lioba Brückner in order to get better in watercolour and pencil illustration.
If you are interested in seeing the first post, it is here.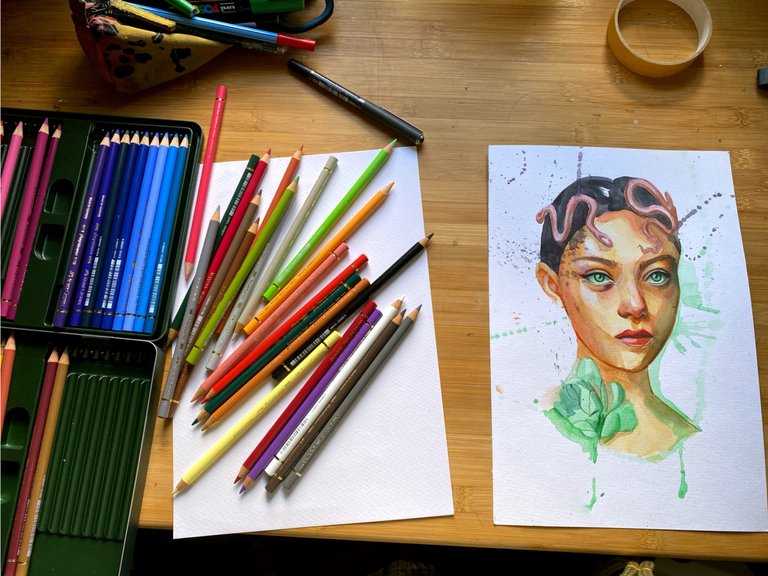 Today I am sharing the second one I made. It is about two months old and I feel I've already improved a lot since then, but I'm happy to share my thoughts about it.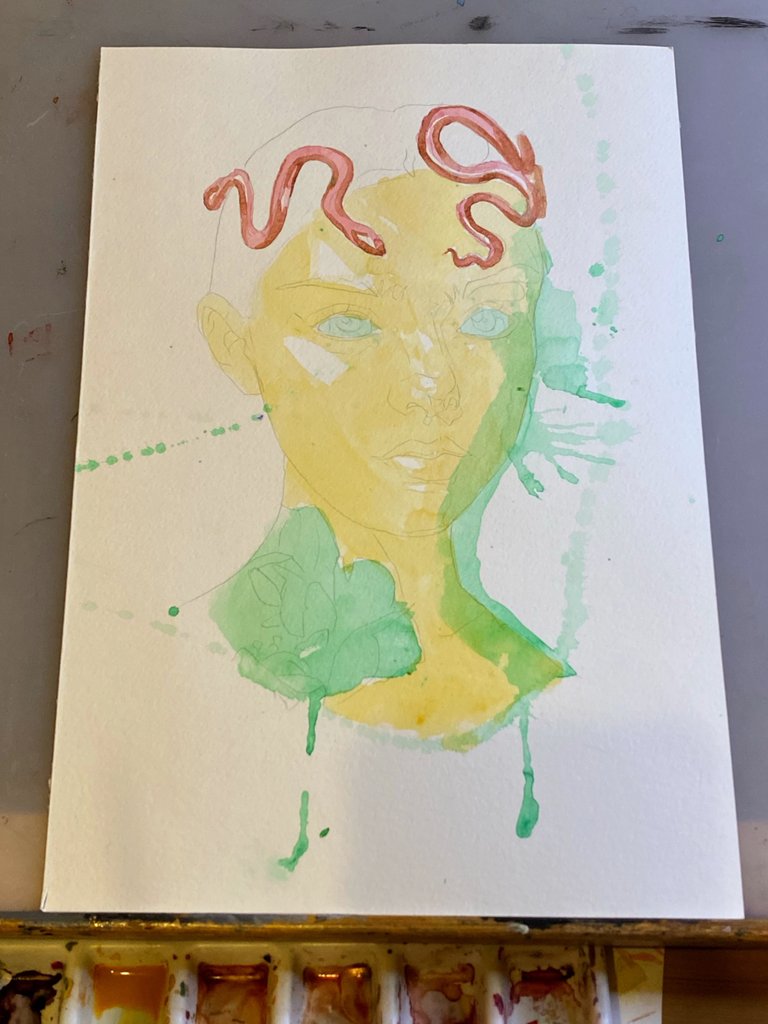 Again, I'm using a standard watercolour paper 300gr, not the best quality. I could suffer it because this was a style were each of the layers of the painting were supposed to stay intact and don't merge with the new applied colour. Unfortunately, in this case because of the quality of the paper, the layers were merging unifying all the colours.
You can see it in the following image. The dark part on the side of the face should be layered but even tho I waited it to dry, the layers merged instead of mixing the colours separately.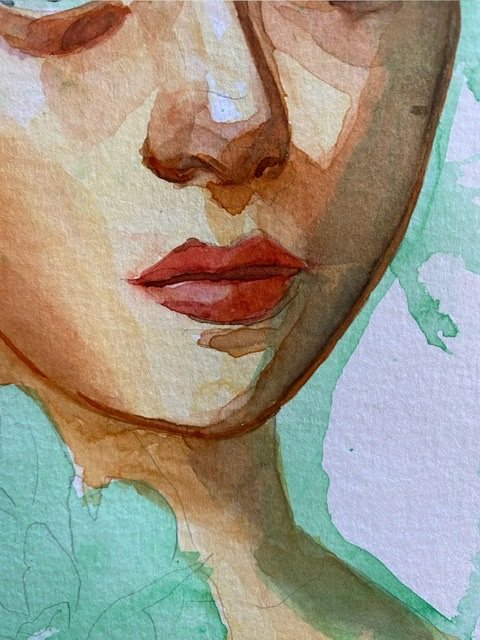 The image below is still just with watercolour.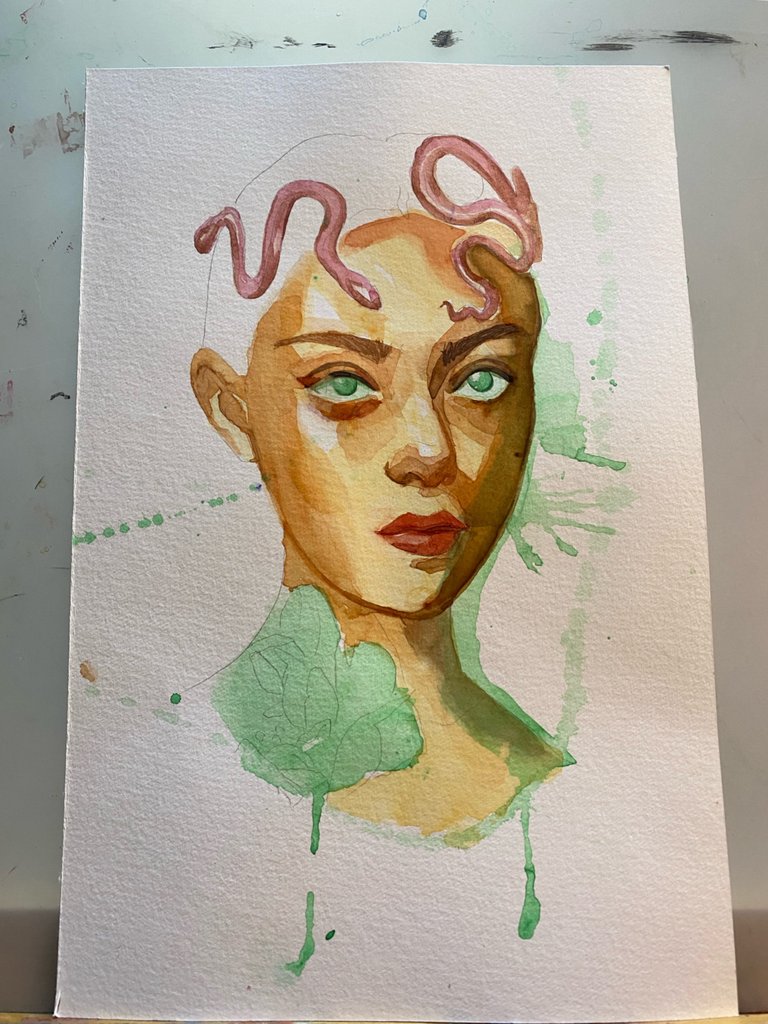 I also didn't have the luminance colours, which made the whole experience less enjoyable as well. Lioba uses this colours in order to correct the light in the bottom layers. Bringing highlights and corrections.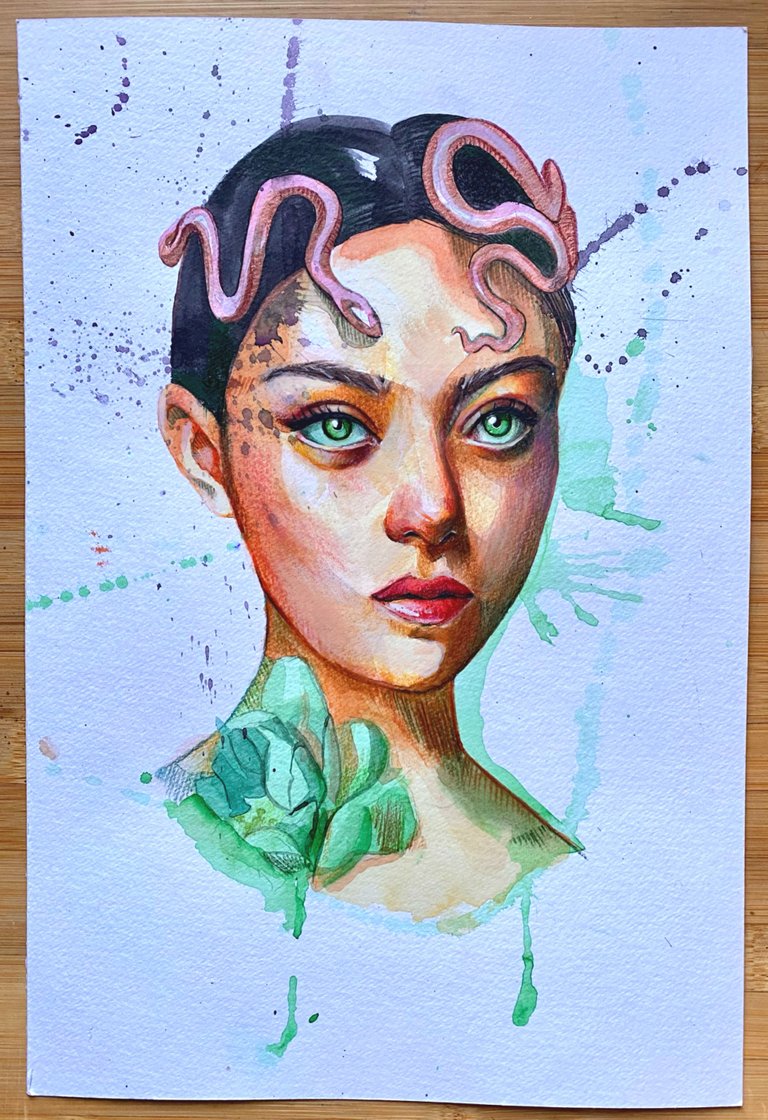 This is the final result. I hope you enjoyed :)
What have I learned?
I need luminance colours!
I need to try different quality papers
---
This piece is the Number #102# from the tutorial series.
---
I invite you to support me on social media if you like my art:
My main tattoo page
@llunasoul.ink
My art (underconstruction)
@llunasoul.art
Mazin and I projects and music
@grow.and.bow

---
---