GODS UNCHAINED- WEEKEND REWARDS & GAMEPLAY FROM NATURE DECK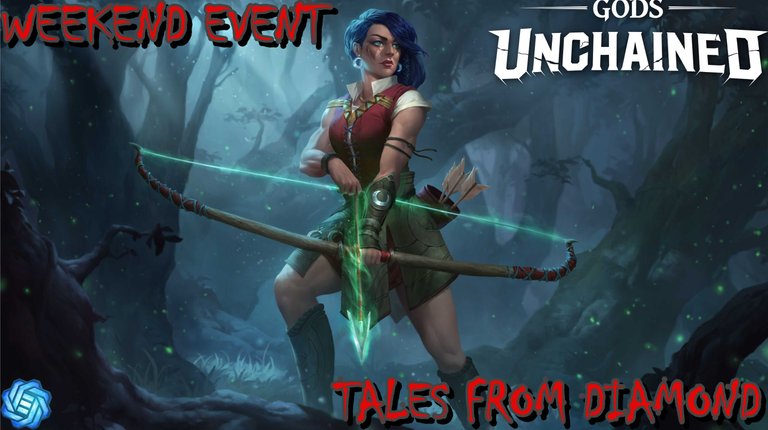 Hello world and fellow crypto buddies,
After a long time, I decided to make another post for GU, the reason for this delay was that I've got plenty of study for my university! So I am going to post whenever I've got free time but I will try to post at least once per week! But enough with that that let's get right into the action because today I've got something new for you! We are going to review gameplay from one of my battles from Ethernal Diamond!
Kick back relax and enjoy the post!

Weekend Event Rewards

So the Weekend Event for me went a little bit off this week, but not terrible. To be honest I didn't have much time to make a lot of changes for my decks but time as I said was tight! I will drop below the decks I used for this event and I will share some highlights and some footage from the action!
DECK 1. GOD OF WAR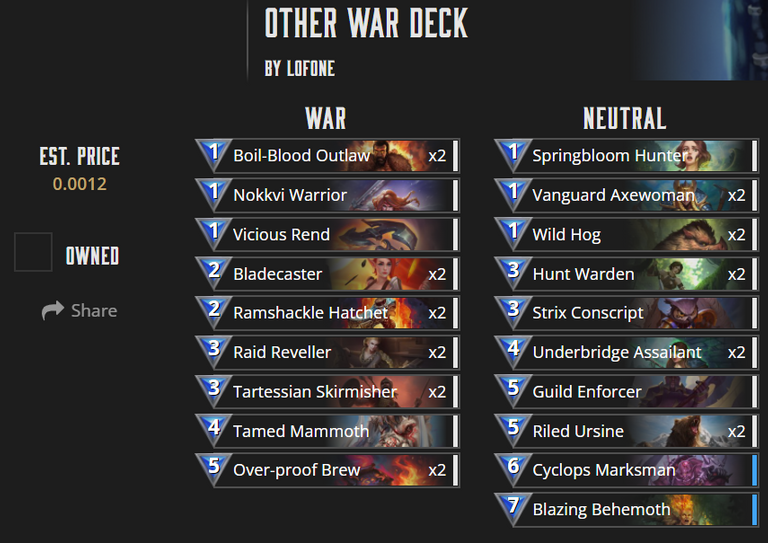 For this deck I used the Slayer hero power but it's not binding, you could use whatever you like! The deck is kind of midrange but has plenty of options for the low mana curve. The winning condition is Over-proof Brew and to have control of the board always!
Deck 2 God of Nature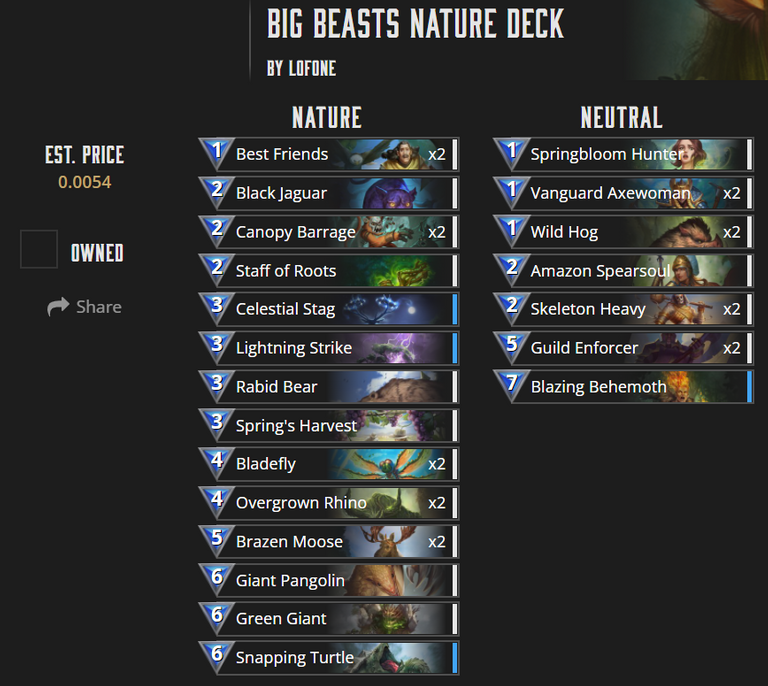 Here we have our trusty God of Nature deck with some new additions. Let's take it from the beginning, we removed the Feral Cat, Mammon's Stalwart, and Cyclops Marksman, and we added Snapping Turtle, Rabid Bear, and Blazing Behemoth.

Gameplay against God of Light
I hope you enjoy it and I will explain some key moments from the game here! I want to say at this point that the content from the videos is going to be better next time, I am planning to put some music in the background and I would love to explore more about threespeak but as I said before I've got no time these days so we are going to work with that!
Let's start with Mulligan, of course, we aim for the perfect 1,2,3 cost monsters, and this time we were lucky but keep in your thoughts that depends on what class your opponent plays!
The first rounds are very important because we are trying to take control of the board and the first misplay from our opponent is at 1:10. At this moment instead of trading his minions, he chose to hit face and then was the time he lost the board! Of course, we trade everything and play Celestial Stag to get heads up in the battle!
After that, the next key moment is that he didn't kill our Celestial Stag right away and let us play the Guild Enforcer and things just got very bad for him! Also, a hint try to take the cards that give removal to your opponent ASAP!
The much was over after that and you can see how much value has the Guild Enforcer when you trade and heal him and the tremendous value Celestial Stag is bringing to us when we can protect it!


HIGHLIGHTS FROM BATTLES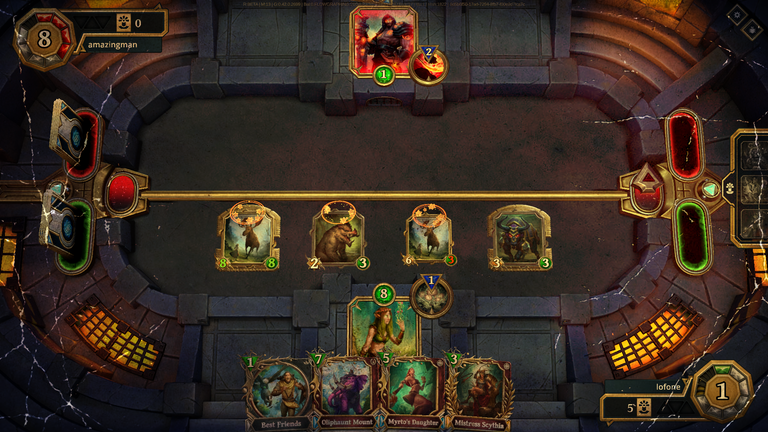 Against Aggro/midrange God of War! P.S All the cards in my hand are from the Celestial Stag, again I want to show the value that gives this awesome card!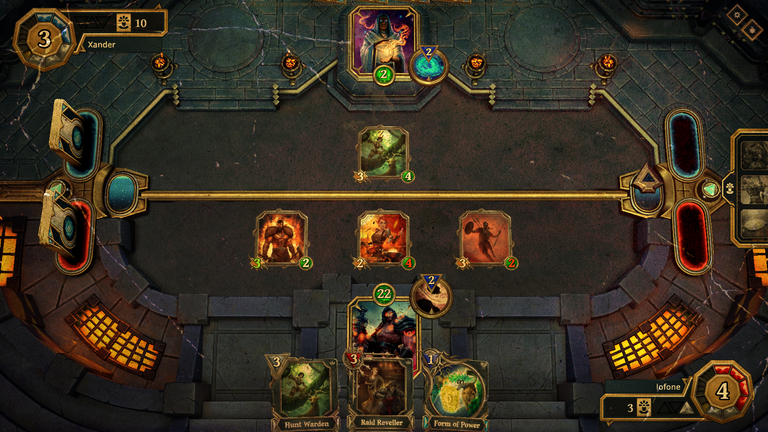 The midrange God of War against Magic!

Feel free to comment your suggestions about the future of the series in the comment section!
Images used in this post are owned and open-sourced by godsunchained.com
If you're looking for the next game to play, Gods Unchained is a great game that you should check out. Sign up using my referral code: fpYKjVqOJW on the website here https://godsunchained.com/account/register?referral=fpYKjVqOJW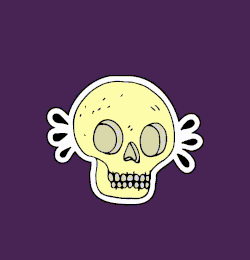 ---
---