Pyrrhocoris apterus- @lois2021.
Saludos mi gente espero haYan tenido una hermosa semana, aquí nuevamente en el reto. para esta semana traigo un insecto hermosísimo pero muy raro me canse de buscarlo en internet y no lo encontré, pero quise compartirlo para ver quien me puede dar su nombre. de acuerdo a sus características debe estar entre las especies del Pyrrhocoris apterus o chinche de colores.
Greetings my people I hope you have had a beautiful week, here again in the challenge. For this week I bring a beautiful but very rare insect. I got tired of looking for it on the internet and I couldn't find it, but I wanted to share it to see who can give me its name. According to its characteristics, it must be among the species of the Pyrrhocoris apterus or colored bug.
Pyrrhocoris apterus, llamado en algunas partes zapatero, es un insecto común de la familia de los pirrocóridos. Se reconoce fácilmente por su intensa coloración roja, blanca amarilla y negra. Es usado en laboratorios para el estudio de hormonas de insectos.​
Pyrrhocoris apterus, called in some parts cobbler, is a common insect of the Pyrrocoridae family. It is easily recognized by its intense red, white, yellow and black coloration. It is used in laboratories for the study of insect hormones.
Se encuentra distribuido a lo largo del Paleártico, desde la costa atlántica de Europa al noroeste de China. También se ha encontrado en la India, América Central y Estados Unidos.​Recientemente, se ha documentado su expansión en las islas británicas, ​se las observa frecuentemente en agregaciones, especialmente como formas inmaduras, de entre decenas a cientos de individuos. Se alimentan principalmente de las semillas de malváceas, aunque si en la zona no hay, atacan la coliflor y el repollo. El zapatero puede volar. No pica a humanos.
It is found throughout the Palearctic, from the Atlantic coast of Europe to northwestern China. It has also been found in India, Central America and the US Recently, its expansion in the British Isles has been documented, it is frequently observed in aggregations, especially as immature forms, of between tens to hundreds of individuals. They feed mainly on the seeds of malvaceae, although if there are none in the area, they attack cauliflower and cabbage. The shoemaker can fly. It does not bite humans.
El Zapatero mide un poco más de 1 centímetro (1 o 1,2 cm). Es muy difícil confundirlos con los otros insectos por el color de los élitros (son las alas anteriores, modificadas por endurecimiento), el característico rojo, amarillo, blanco y las manchas negras sobre cada ala. Una mancha es más grande que la otra; pero puede ser totalmente ausente en algunos individuos.
The shoe rack is a little over 1 centimeter (1 or 1.2 cm). It is very difficult to confuse them with the other insects because of the color of the elytra (they are the forewings, modified by hardening), the characteristic red, yellow, white and the black spots on each wing. One spot is bigger than the other; but it can be totally absent in some individuals.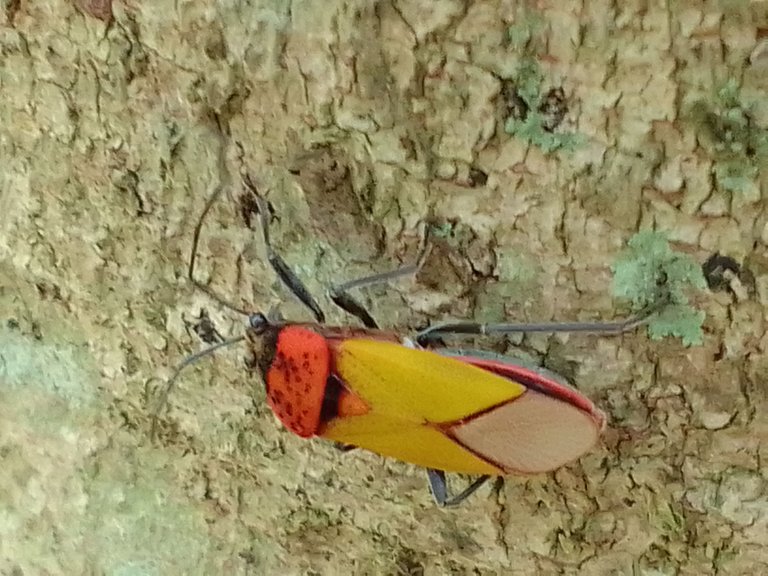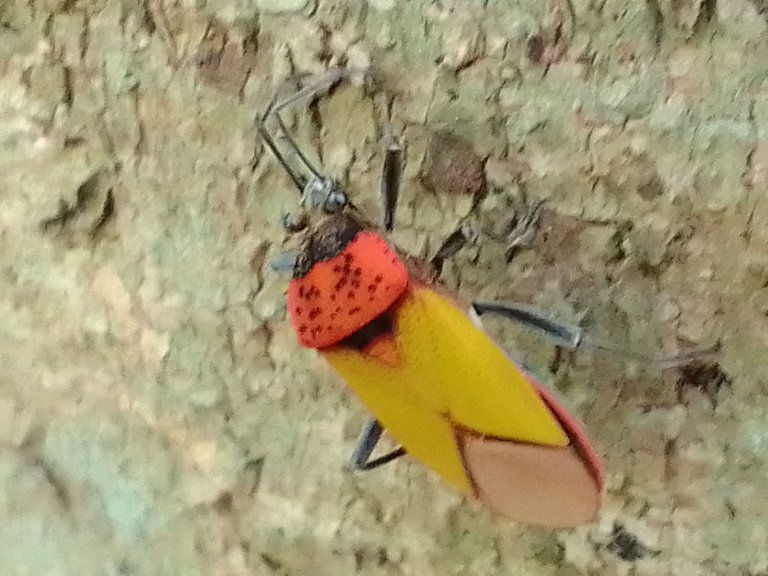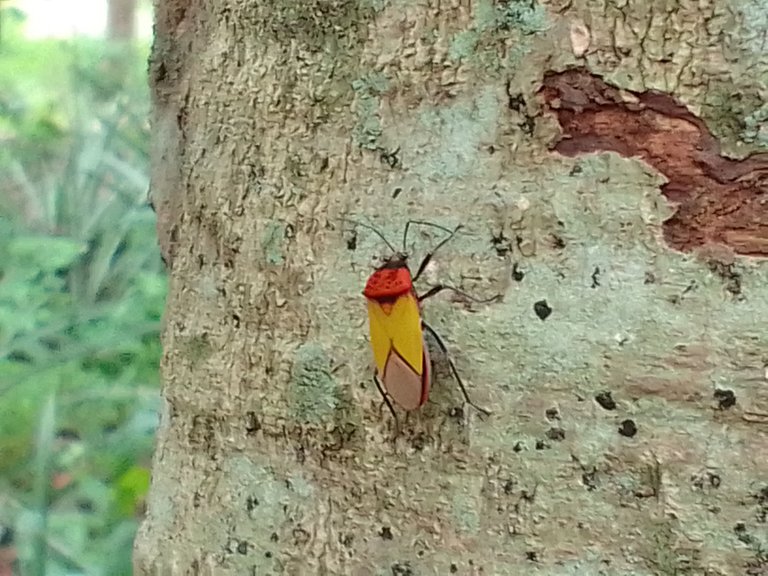 Es importante resaltar que este contenido se obtuvo en la siguiente fuente
Chinche roja - El blog de todoplagashttp://www.todoplagas.com. Bueno esto ha sido todo espero les guste será hasta la próxima semana.
---
---