🤣 LOLZ Project Update - Fun Stuff, Early Start to Pre-Mining, and Collaborations 🤣
Project Update
Whew... sometimes when it rains it pours. So it has been at been the last couple weeks, but we more than got back on track and excited to share some news. So lets get to it.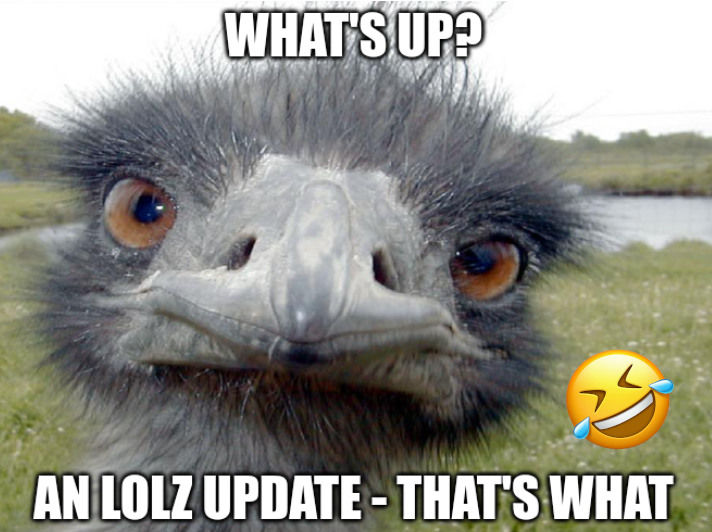 Are You Ready To Have Some Fun?
In our last update we said that we were planning on creating a new tribe with a focus on all things fun. Well just in case you missed it, we officially announced the addition of the FUN and FUN Miner tokens to the LOLZ Project portfolio.
We are selling the FUN Miner tokens to fund the creation of the FUN tribe and other project objectives. At the time we we made the announcement we weren't sure how well the token would be received and thought it might take awhile before we had secured enough funding to kick off the tribe.
PRE-SALE STILL ONGOING: FUNM Tokens are on pre-sale for half price for one more week - just 1 HIVE each! Grab some before the sale ends!
Turns out lots of people like to have FUN and we have secured enough BEE to get the tribe going. So we are thrilled to let you all know that we will initiate the Tribe and enable delegations on August 20th!
FUN Pre-Mining Starting 1-Week Early - i.e. - Tomorrow!
We had planned to wait until next week to start the pre-mine Phase (mining prior to the initiation of the tribe) but since we are going to be able to get the tribe up faster than we expected, we are going to start the pre-mining phase starting tomorrow.
Collaborations Galore
In our last update we mentioned that we were going to focus on reaching out to some of the tribes we are curating in and work to get some collaborations. Things have gone very well in that regard.
We had already received official delegations from #ALIVE, #MEME, #BEATCZ, #THGAMING, and #PIMP. But since then we scored a an official delegation from #LIST, #CINE, and HUGE delegation of #ONEUP!
The main reason we love official delegations is because it demonstrates a level of support for the LOLZ Curation model, but the increased curation earnings don't hurt either! Higher delegations means higher curation upvotes, which means higher earnings, which means higher dividends for our holders. Win.. win.. win!
Short Update
We had more to say, but it is getting late and we want to get this update out so we can finish up the preparations for getting the FUN Miner script fired up.
Follow us for more news and don't forget to HAVE FUN!
About the LOLZ Project
LOLZ Project is an engagement project with the mission of spreading laughter and joy on the Hive blockchain. Hive users can use the !LOL or !LOLZ command in comments to share a clean joke and tip the author an $LOLZ token.
Help Support the LOLZ Project
Here are some easy ways you can help support the LOLZ Project -
Use the !LOL and !LOLZ command often to tip fellow Hive authors.
Upvote and re-Hive our posts. All rewards will be used to help cover server costs and increase curation value.
Delegate Hive tokens and earn LOLZ Farming rewards.
Follow @lolztoken and participate in our airdrops, contests, and giveaways.

---
---