🤣 LOLZ Project Update - New Tokens Added to Curation Bot, To Bee or Not To Bee, Tweak to Curation Bot, Huge Cheater Shut Down, To-Do List, and LOLZ Free For All 🤣

Project Update
Real life has been a bit crazy the last few weeks and we have been a bit quiet on the blockchain. So we decided we needed to take a little bit of time to send our friends an update on what we have been doing in the background.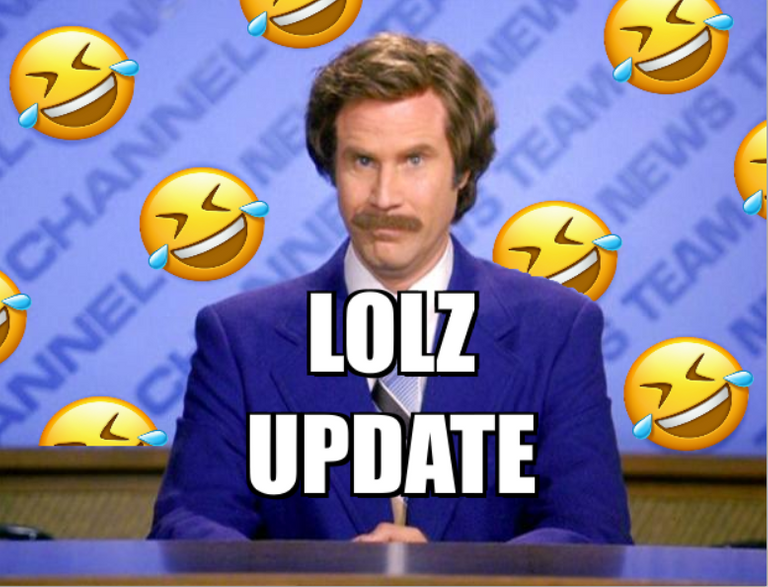 New Tokens Added to Curation Bots
We are excited to announce that we have added four new tokens to our curation bots - $THGAMING, $BEATCZ, $PIMP, and $BEE. Thanks to our LOLZ Governors for helping us pick the tokens to add!
These bots have been actively curating our users for the last week and we will be adding them to LOLZ Defi in the next few days. If you are staking these tokens keep an eye out for our official announcement soon to start delegating and earning even more LOLZ!
Plans For BEE Curation Earnings
We have added BEE to our curation bots with an eye towards the future. You may or may not know, but BEE is the token that powers much of the second layer tokens. BEE is needed to create tokens, enable staking, and create tribes and Outposts. The LOLZ Project wants to grow into these areas in time and as such we will need BEE. Lots of BEE.
So unlike the other tokens, we will not be adding BEE curation earnings to the dividends paid out (Sorry!) Our first goal will be to enable staking which will help us limit the potential for big sell offs like we endured a week or so ago when one of our Headliners decided to dump a big chunk of their holdings and drove the LOLZ buy price down from the upper 0.08s to the low 0.04s in an instant. (Edit: We see they just did it again, and have driven the price down to the 0.02s. Owch! Not very friendly.)
Slight Tweak to Curation Bot
We made a minor tweak to our curation bots in an attempt to increase and stabilize curation earnings. As we have discussed before, our curation bots search out our most recent LOLZ usages and upvotes the tipper and the tipped users. This often results in curating posts and comments that are less than 5 minutes old.
Looking at the curation earnings from some of the tokens (SPT for example) we saw that often resulted in very poor earnings (and occasionally great earnings).
So we have added a 5-minute delay such that our bots will not curate any post or comment that is less than 5-minutes old. How much this will help is yet to be seen as it will take 7-days (5 days now) for the impact to be seen.
Huge Cheater Shutdown
Thanks to @crrdlx with @luvshares for giving us a heads up about a user that was out there self-tipping and abusing our system. As we have stated before, the LOLZ tipping bot is intended to tip other users. This person had over a dozen accounts all tipping each other. We hunted down all of their accounts and added them to our blacklist, and are happy that we were able to help share some of the accounts back to @luvshares that they hadn't found yet.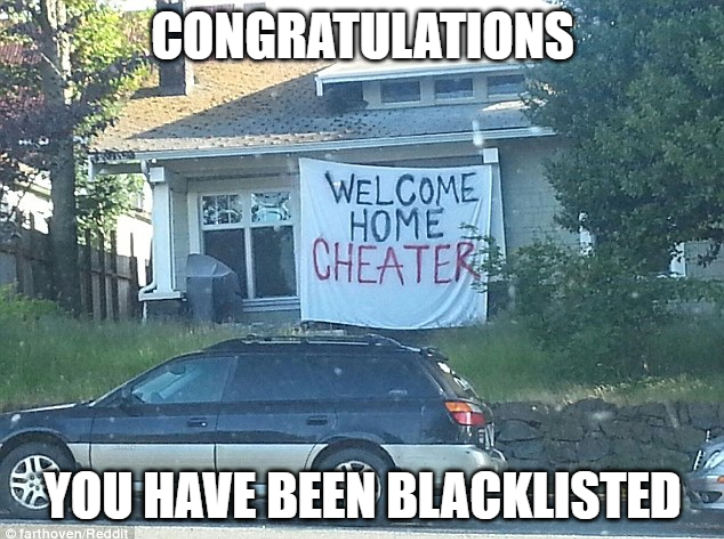 It is important to make sure that cheaters never prosper.
Not only were they abusing the system and getting ill-gotten LOLZ tokens, they were also creating a huge resource credit drain. Once we added them to our blacklist we saw a big drop in calls to the @lolzbot and our resource credits have recovered and running near 100% again.
To-Do List
We made a little bit of progress on our To-Do List, but have started adding some items too.
Add new tokens to LOLZ Curation
Add new tokens to LOLZ Defi
Add HIVE delegation to LOLZ Defi
Start daily LOLZ Contest
Get LOLZ added as purchase option for Risingstar and DCity.
LOLZ Free For All
What would an LOLZ Update be with out a LOLZ Free For All? You can earn upto 3 LOLZ in this giveaway!
Drop us a comment below (1 LOLZ)
Tag a friend in your comment (1 LOLZ)
Re-blog this post and tell us you did in the comments (1 LOLZ)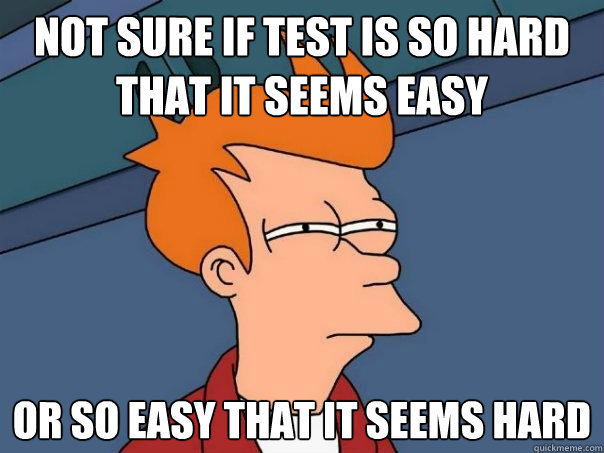 (source)
About the LOLZ Project
LOLZ Project is an engagement project with the mission of spreading laughter and joy on the Hive blockchain. Hive users can use the !LOL or !LOLZ command in comments to share a clean joke and tip the author an $LOLZ token.
Help Support the LOLZ Project
Here are some easy ways you can help support the LOLZ Project -
Use the !LOL and !LOLZ command often to tip fellow Hive authors.
Upvote and re-Hive our posts. All rewards will be used to help cover server costs and increase curation value.
Delegate Hive tokens and earn LOLZ Farming rewards.
Follow @lolztoken and participate in our airdrops, contests, and giveaways.

---
---