5k LP Stacked & #Blog2Earn Goals

Building the Future
Goals are necessary. Setting goals provides you with long-term vision and short-term motivation and ambition, making it easier to organize time and resources efficiently. We all know that the cryptocurrency game is a marathon, so it's pretty obvious that it's always best to plan ahead. What better way to do so than to set weekly or monthly goals and stick to the plan?
I know it sounds a bit cliché, and even though I've always heard or read about it, I only recently started to realize how fast things can snowball if you just take it one step at a time. And yes, it did take me so long to get here, but I recently surpassed the 5k LEO Power mark and didn't even realize it. I guess that's kind of like how the well-known ''get 'em and forget 'em'' mantra works.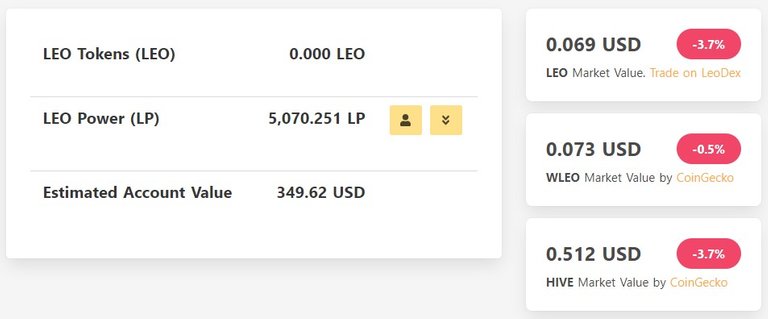 $LEO has been extremely undervalued for a long time now but I can't say that bothers me. It was less than a couple of months ago that I was in charge of roughly 2.5k LEO Power and decided to start DCAing into $LEO given the market conditions and the numerous ways one can use and extract value from the flagship token of @leofinance.
We are talking about a real hidden gem here that already exists on four different blockchains, with a team that just can't stop rolling out one project after another.
More to come
There's so much in the works right now that buying more $LEO at sub $0.1 levels is a no-brainer as far as I'm concerned. Besides, LeoFinance is still my go-to when it comes to investment-oriented content, and that would still be the case even if I weren't actively contributing content on the Hive blockchain. Be it crypto, stocks, real estate, precious metals; you name it. The place has top-notch info about it all, and I've joined so many promising projects thanks to the time spent consuming content on LeoFinance.
It goes without saying that I will keep buying up and staking $LEO on a weekly basis given the opportunity. Thankfully my situation has improved a lot as of late, and timing couldn't have been better, as it looks like we are in for a couple more months of sideways activity before things start to take off. I do have a couple more Hive-Engine tokens in mind as well alongside $HIVE, but $LEO is the real deal if you ask me, so that's my focus for now.
Bottom line: LPUD or not, it's always a good call to buy and stake more $LEO at current price levels. Not sure when the bulls will wake up again, but I know we will see $LEO trading above the $1 mark when that happens eventually. Take it with a grain of salt as this blog post is by no means financial advice, but I will keep putting my money where my mouth is. 10k LEO Power till the end of Q4, 2022? Piece of cake I say.
I've been around for so many years, I know. However, I'm still holding just a bit more than 1k HIVE Power and that hurts a bit to be honest with y'all. That said, $HIVE has helped me so much in life all these years, and I rarely talk about it mainly out of shame for not being able to give back to all the wonderful people that have been supporting my work since day one. I could tag you all one by one, but you guys know who you are. I hope you also know how grateful I am for your support.
Well, I was a young dude coming from zero so my blogging activities on the Hive blockchain were my only way out during my first couple of years in the crypto realm. Now I'm better and stronger than before, so I'm back to set the record straight. That means I'll be DCAing into $HIVE on a weekly basis as well from now on, with the aim of reaching 5k HIVE Power till the end of Q4, 2022. If I'm lucky and $HIVE doesn't go ballistic until then that is.
Hive-Engine Gems
There are only a few hive-engine tokens I really care about, and I will keep stacking whatever I earn in those until I hit some milestones. Currently hiding 5k POB Power and haven't been powering up for quite some time now, as I figured I should just take some profit to reinvest in $HIVE and $LEO instead. However, I will start powering up all my $POB curation rewards again in an effort to reach 10k POB Power before I start taking profit again.
$VYB. Not sure about this one. Haven't sold a single token ever, and it looks like I won't be selling my airdropped and earned $VYB stake any time soon at the current rate. Just like $POB, I won't be investing in $VYB for the time being, but I won't be dumping either. In it for the long haul and I've got plenty of patience.
Still stacking all $CTP tokens I can get my hands on, and moving them over to my ListNerds account in order to increase my voting power and earn free $CTP, $LISTNERDS and MAIL. Very cool mailing service I do use quite regularly; I think this project also has a bright future ahead, but this is material for another blog post.
Regarding $CENT and $BHT, my plan is to keep selling my earnings for $HIVE, which I might later invest in dividend tokens such as $BRO, $DHEDGE and $ARCHON. Got any other suggestions? Please drop them in the comments below. Hive is a parallel universe, so it's not even possible to know about everything this place has to offer. Help a brother out!
Final Thoughts
I like this crypto-blogging game. I've learned so much during my time in this business and this can't be stressed enough. I've made some very wise decisions thanks to the knowledge I've acquired contributing and consuming content on Hive and LeoFinance, and I've also bagged free crypto in the process. As you can understand, the hunger for more is real, and I feel blessed to be part of this amazing community.
Amazing times ahead!
---
Never forget!
NFA - DYOR
I'm just a random guy with opinions. This is by no means financial advice. Just my personal thoughts and experiences.
Have a good one everyone!
@lordneroo
Posted Using LeoFinance Beta
---
---