Hive Making Moves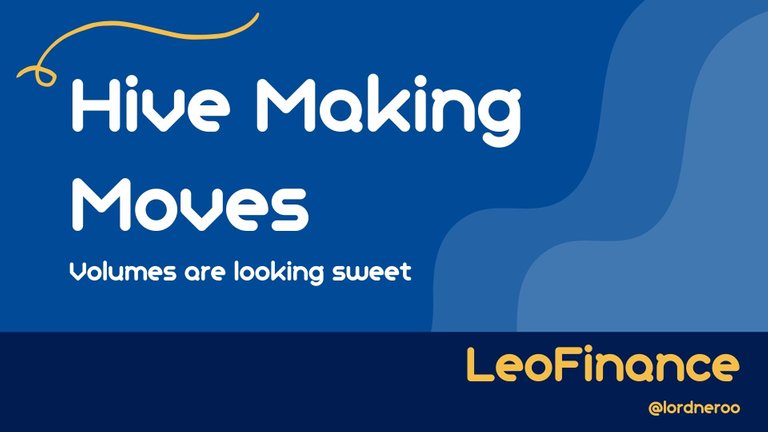 Volumes are looking sweet.
I believe you've already noticed HIVE making some moves in the midst of the ongoing correction. Gaining ground against BTC especially on a day like this is a positive sign. It's great to see HIVE unaffected by the behaviour of BTC.
Cruising over $1 at the moment with order books on Binance looking healthy. Demand is increasing and I'm not even sure what the reason behind this pump is. Maybe that's because there are way too many reasons for people to throw some money into HIVE and put it to work.
We will take this regardless.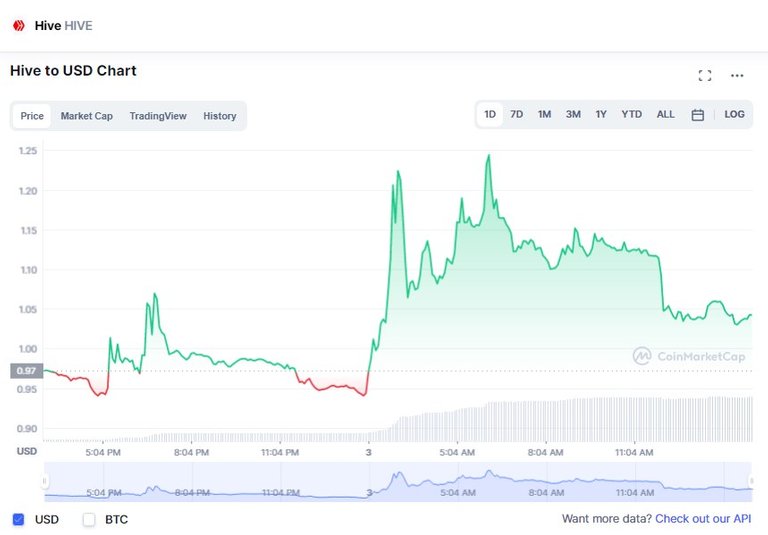 Source: coinmarketcap.com
The HIVE/USDT pair on Binance is on fire at the moment. We are talking about more than $34 million in trading volume. This is huge considering that $HIVE has a market cap of roughly $415 million.
Bear with me.
HIVE/KRW on Bithumb is busy as well, with approximately $18 million in volume. But what about HIVE/KRW on Upbit? $250 million! Those are rookie numbers, Binance!
Our Korean friends are back in business buying up HIVE as it seems. That's good news. There were rumours about some legendary trader promoting HIVE, but I've not found evidence yet.
I'm coming for you, you gold-foiled stranger.
Still digging while enjoying the HIVE greenery.
But look at that! Daily volume increased by more than 3,400%. Good stuff. More of the same, please.


Source: coinmarketcap.com
HIVE performing is good, but HIVE performing on a shitty red day like this is even better. There is no better way to attract attention and capital than being dressed in green in a sea of red. Not everyone is in it for the tech, and there's a lot of dumb money flowing in the space with the memecoin frenzy of our times.
As I said, there are way too many reasons for anyone to hold HIVE, and with all the progress being made around here and everything in the works, it's safe to assume that the token has a bright future. However, I think we can all agree that a little bit of hype on top of all that wouldn't hurt anyone, no?
That's what I thought.
Back to work.
Alright, that was my three minutes of checking the market for today. Time to get back to learning and building. Let the market do its thing and keep your eyes on the target. Have a great, productive day ahead.
That sums it all up for now.
---
Never forget!
NFA - DYOR
I'm just a random guy with opinions. This is by no means financial advice. Just my personal thoughts and experiences.
---
Have a good one everyone!
@lordneroo
Posted Using LeoFinance Beta
---
---