[ENG/ESP] My review of "Creep" (2014) / Mi reseña de "Creep" (2014)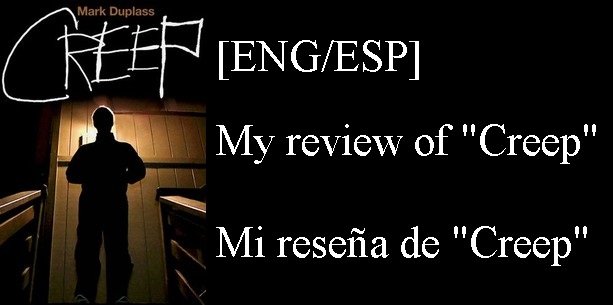 Image Source / Imagen Fuente
Hi everyone in the hive! hope everyone is doing great, this is my review of the movie "Creep" in found it by chance and dont know if you people do the same, but decided to watch it without thinking too much about it, to give it a chance, if it was boring i could just take it away right?... well i dont want to jump to my conclusion right away but (spoiler alert) that didnt happen, it was totally the opposite.
Hola a todos en la colmena! espero que esten todos bien, esta es mi reseña de la película "Creep" que la encontré por casualidad y no sé si ustedes hacen lo mismo, pero decidí verla sin pensar demasiado y darle una oportunidad, si era aburrida simplemente podria quitárla y listo ¿no? ... bueno, no quiero llegar adelantarme a la conclusión de la reseña de inmediato, pero (alerta de spoiler) eso no sucedió, fue todo lo contrario.
Source - Blumhouse youtube official trailer
---
---
---
Plot / Trama
The movie is presented as recorded footage that was found or someone is watching for some reason, in the style of the movie that shocked the horror and indie scene, "The blair witch project". Aaron is a freelancer videographer and he is hired by a dying man (Josef) to spend the day with him recording his last messages. Everything seems ok until Josef attitude and demeanor starts to take a turn to a weird and uncomfortable side. As the title says, it creeps on Aaron and us the spectators as well.
La película se presenta como una filmacion grabada que se encontró o alguien está mirando por alguna razón, al estilo de la película que conmocionó la escena de terror indie, "El proyecto de la bruja de Blair". Aaron es un camarógrafo freelancer y es contratado por un hombre que tiene una enfermedad terminal (Josef) para pasar el día con él grabando sus últimos mensajes. Todo parece estar bien hasta que la actitud y el comportamiento de Josef comienzan a tomar un giro hacia un lado extraño y sospechoso. Como dice el título en ingles "Creep" asusta o incomoda a Aaron y también a nosotros los espectadores.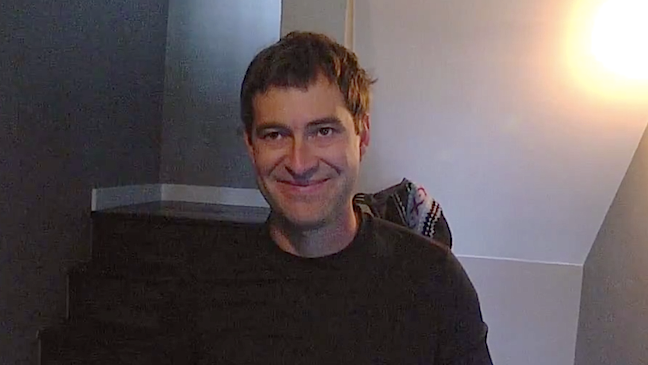 Source / Fuente
---
---
---
Cast / Elenco
This low-budget, indie movie was written, acted, and directed by just 2 people. Patrick Bryce (Aaron) and Mark Duplass (Josef) i was obviously unfamiliar with either of them or their previous work. Both perform a more than correct role, especially Duplass who with very few resources manages to bother us to intimidate us all the time.
Esta pelicula independiente y de bajo presupuesto fue escrita, actuada y dirigida por solo 2 personas. Patrick Bryce (Aaron) y Mark Duplass (Josef), obviamente no estaba familiarizado con ninguno de ellos ni con sus trabajos anteriores. Ambos realizan un papel mas que correcto, especialmente Duplass que con muy pocos recursos logra incomodarnos a intimidarnos todo el tiempo.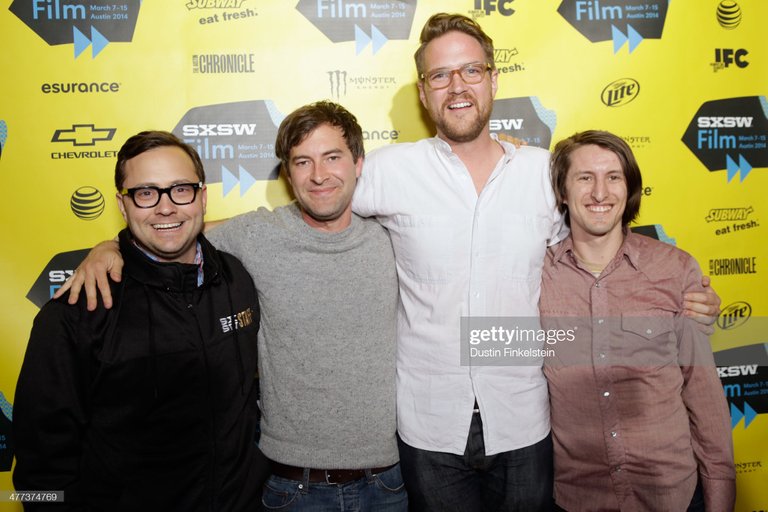 Source / Fuente
---
---
---
Final thoughts and Score / Conclusiones y Puntaje
I dont want to say too much without spoiling anything, so i will cut to the chase, the movie is interesting, it hooks you from the get go, makes you uneasy, nervous, you dont know if everything looks worst that it seems or totally the opposite, things are way way worse that you could ever think about (?). Its up to you to give it a shot and experience it, for being an indie film practically made by 2 people its really really good. Like i always say expectations vary from person to person, try to approach it with an open mind and i think most people will definitely enjoy it.
My final score is 8/10, considering how much it accomplish with so little, it was a great movie at least for me.
No quiero decir demasiado sin spoilear nada, así que iré al grano, la película es interesante, te engancha desde el principio, te inquieta, te pone nervioso, no sabes si todo se ve peor de lo que parece o totalmente. todo lo contrario, las cosas son mucho peores de lo que podrías pensar (?). Depende de ti darle una oportunidad y experimentarla, ya por ser una película independiente hecha prácticamente por 2 personas es realmente muy buena. Como siempre digo, las expectativas varían de persona a persona, traten de abordarlo con una mente abierta y creo que la mayoría de la gente definitivamente lo disfrutará.
Mi puntaje final es 8/10, considerando todo lo que logra con tan poco, es una gran pelicula al menos para mi.
---
---
---
Thanks everyone for reading as always, the support on my last review was amazing i cant thank each of you enough! wish you always the best and have a great day!
Gracias a todos por leer como siempre, el apoyo en mi última reseña fue increíble, ¡no puedo agradecerles lo suficiente a cada uno de ustedes! ¡Les deseo siempre lo mejor y que tengan un gran día!
---
---