Awesome Halloween celebration with Jedi Yoda and the Order of the Knights R2D2 ...

It was the Night after Halloween ...
How would you expect the Spirit of the Golden Father Eon that would visit you on that Night?
Would you be like Mr.Scrooge or like Jedi Yoda?
While you would sit in your armchair, in front of your fireplace, enjoying a croissant and a tea, how would you react to the visit of The Golden Father of Time, which is traveling always through Eons ... and especially right now, he would be more than happy to pay a visit to every encrypted Soul of this New Earth ...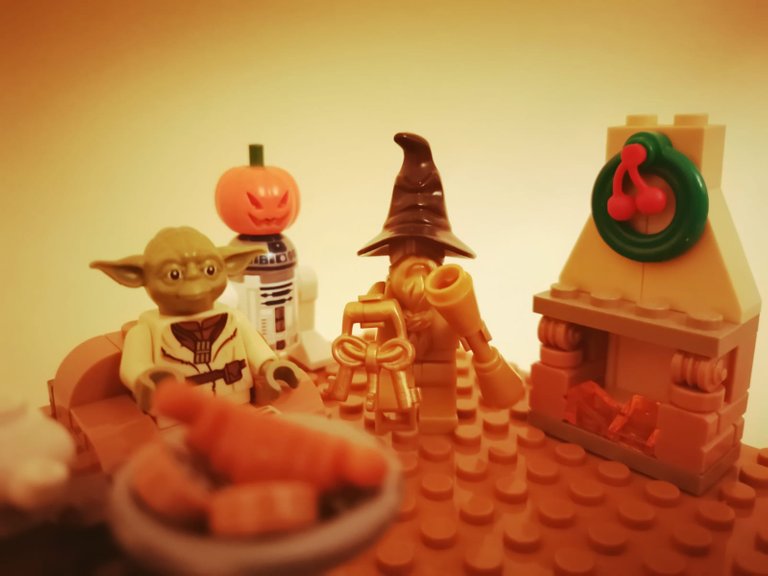 Along with him, there would be his Halloween Squad, leaded by Sir Crypto Squash and his R2D2 chivalry, which would bring with them the Old Sacred Spirit of Halloween ...
What an impressive entrance from another Dimension, this would be ... The Knightwood of the R2D2 chivalry ...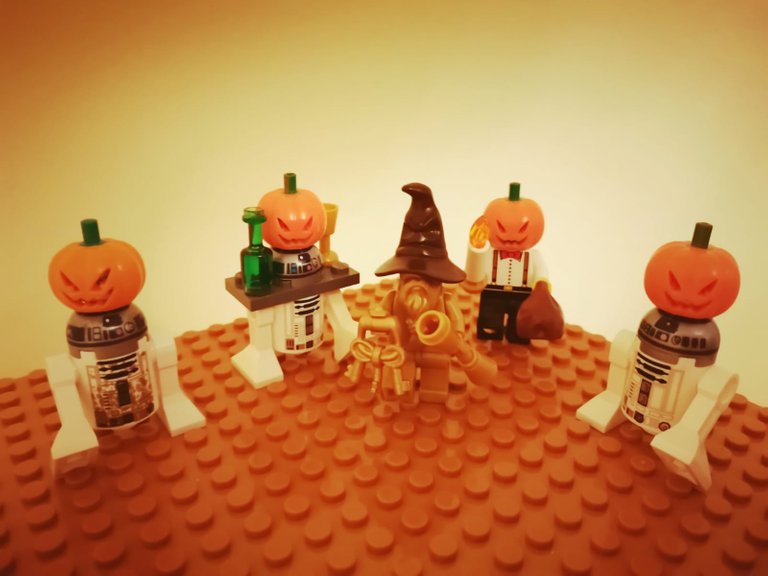 They will bring the secret ritual of the well known, "Trick or Treat" and through Jedi Yoda's wisdom they will receive the latest knowledge from this planet, since they've been for ages, inside another Dimension ...
Imagine that Jedi Yoda, would be served by a R2D2 knight, with the eternal liqueur made with aventurine crystal and it will served on a copper chalice ...
Maybe this kind of a visit from another dimension, would be an awesome things, especially if you know these ancestral entities. You can share the knowledge and receive as well some ...
The entire meeting, would be an awesome protocol for trading ancestral knowledge from the existent multiverses ...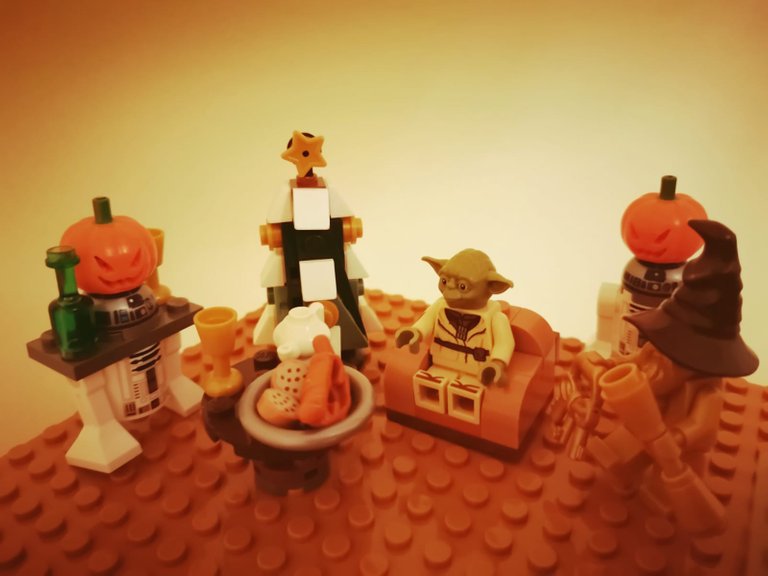 Now, tell me if this would not be an awesome scenario to happen'? Maybe, every soul from this dimension will need at some moment an experience like Mr.Scrooge had or Jedi Yoda had as well on this Halloween ...
I guess, that, an encounter with such an awesome squad like this one ...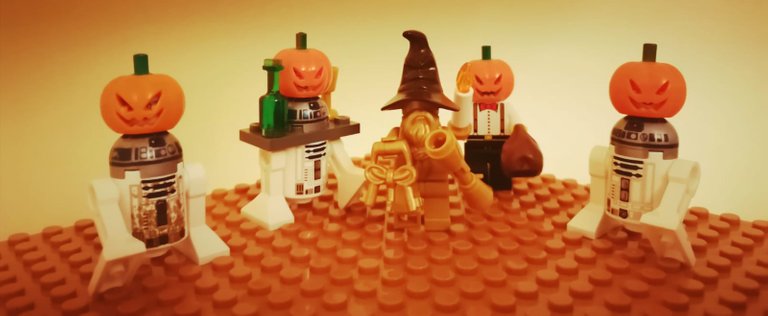 ... would change your life ...
Hope, you all have enjoyed your Halloween Day ...
Ciao a tutti ...
---
---