A very productive week - Famous #lego stories for Halloween as well ...

Regards dear cryptonians from #lego planet ...
Today i've just thought to, randomly, present you some of my photos and stories, i've created this week ... quite an aglomerate one, actually ...
Since, today we celebrate to ritual of "Trick or Treat", let's start with my famous and favorite photos dedicated to this special day of Halloween ...
Here we have an episode with our famous Sir Skellington, Mr.Crypto Squash and their lovely girlfriends, Myrthle and Sally ...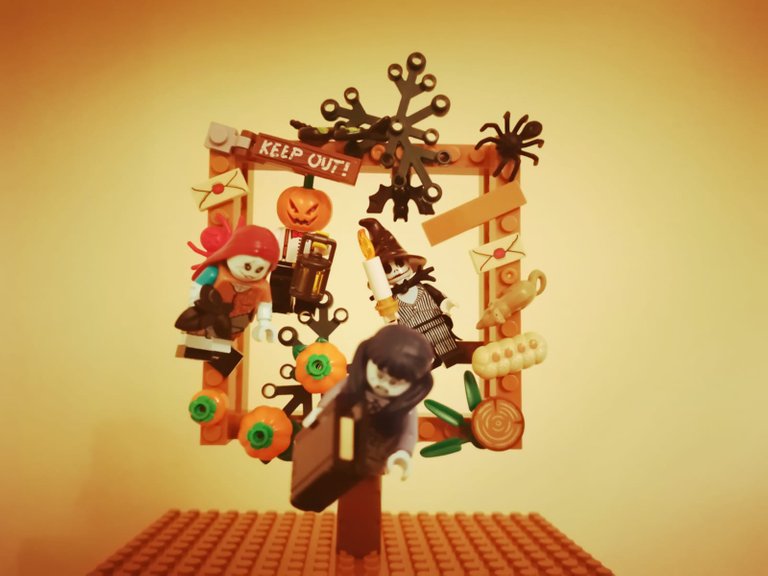 Another awesome episode is the one i've created arround the famous Star Wars minifigures ... which, i think it came out very cool ...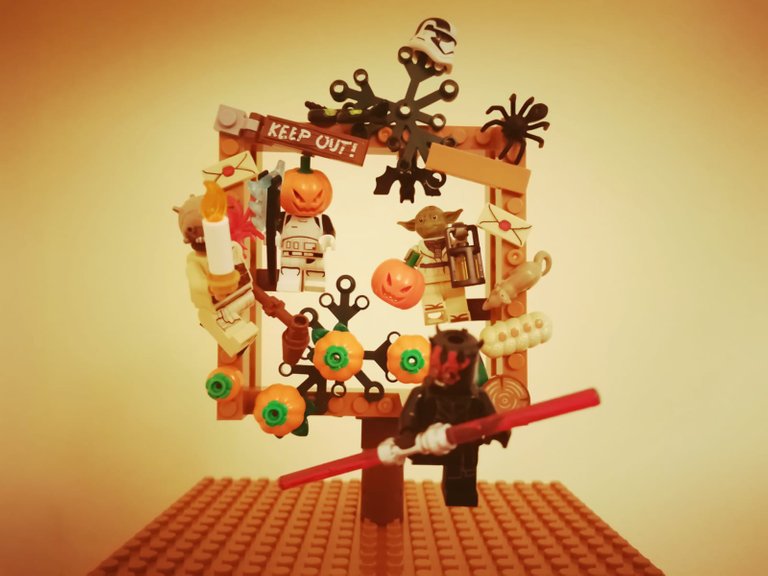 Even the great Jedi Yoda appeared with his lamp, bringing the light and wisdom through the help of its owl ...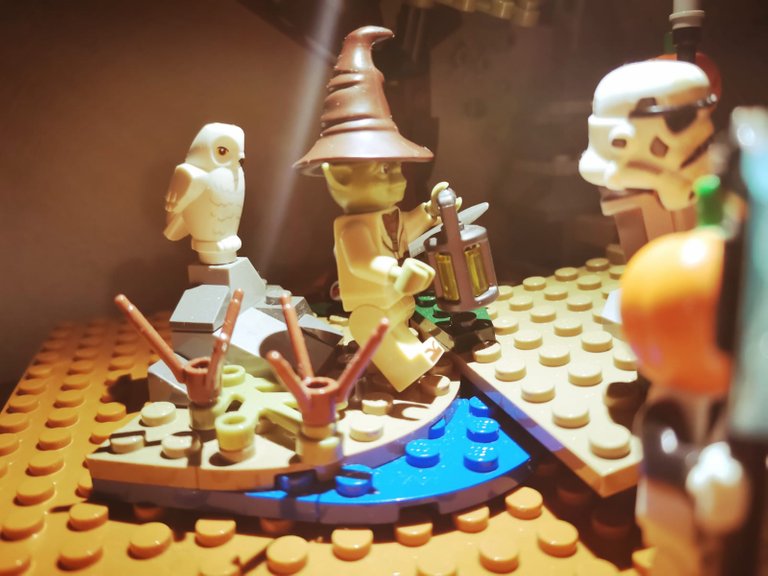 Maybe, some from the team of Star Wars, were having fun during the day, some would enjoy their Halloween during the Night untill the Dawn of it ...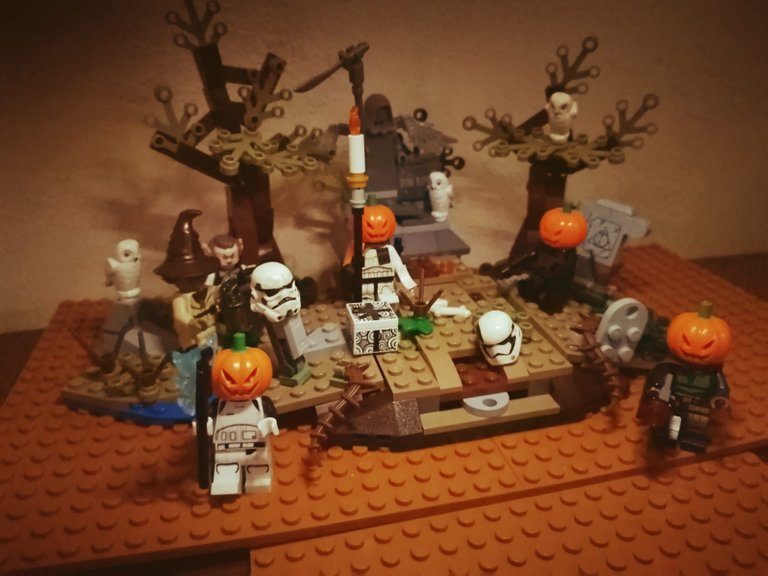 Even some entities, such as Crypto Squash, Sir Skellington and their Gnosisblin ancient guard, would enjoy sometime the Halloween party, during the day ...
Some frm the Star Wars Tribe, would like to celebrate this ancestral sacred ritual during the Mindnight, under the Light of the Moon ...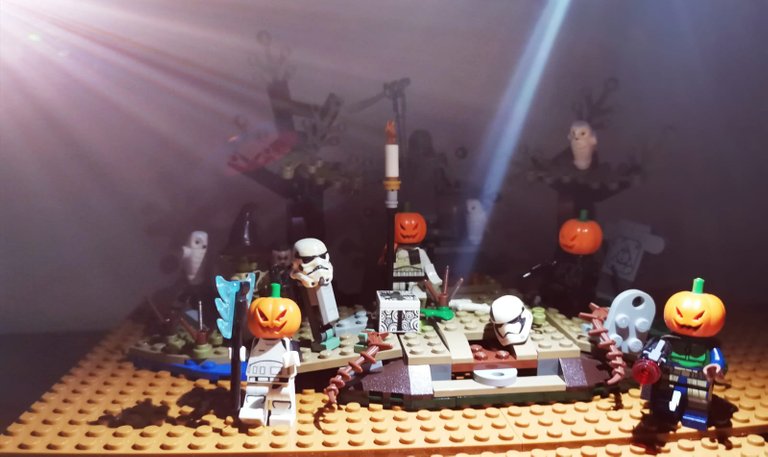 My creative process during this week through lego came up with this awesome episode of the Panda Zoo as well ...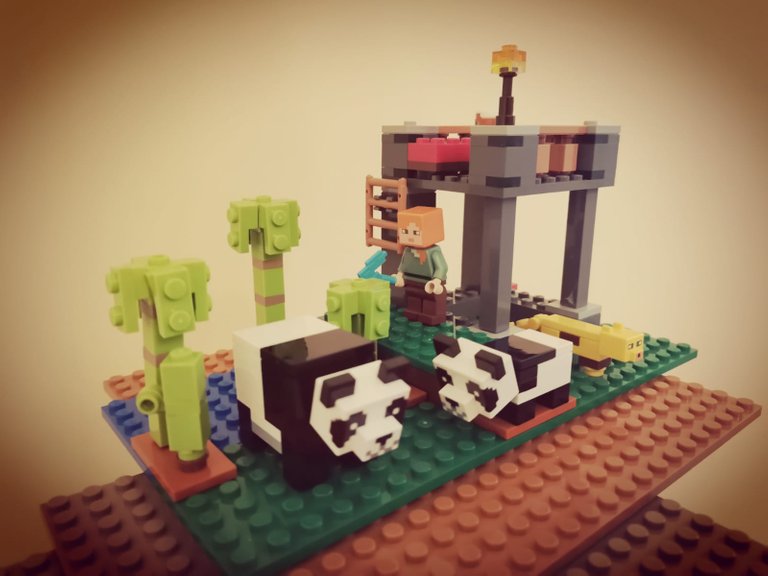 Most of you, probably know already that, the giant panda lives normally in a few mountain ranges in central China, mainly in area of Sichuan, but also in neighbouring Shaanxi and Gansu ...
I've never been there, or at least not on this life :)
Maybe if i'll become a master in wing-chun in the next Life, and i'll be in the Temple with my buddies, Jedi Yoda, Chewbacca and Jedi Cobranium, i'll have the chance to practice with them the secret art of wing-chun or kung-fu :)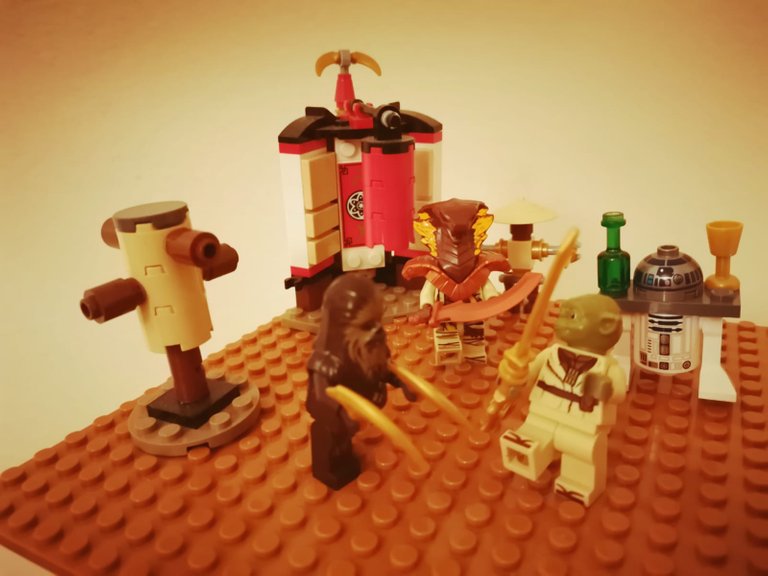 To have such a master like Jedi Cobranium would be a chance to learn so many wing-chun styles ...
First maybe the daily exercise with wing-chun dummie would be something like you would eat your daily noodles soup :)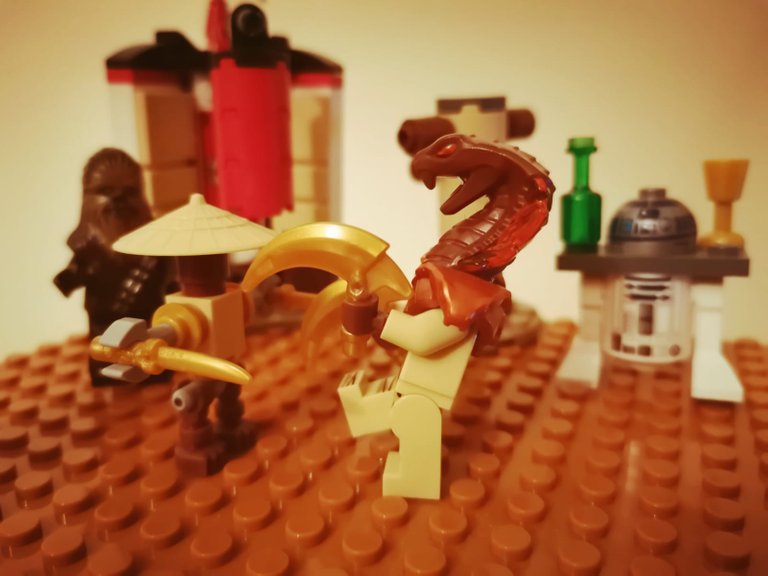 Now, back to our panda zoo, i would like to specify something interesting regarding this species ...
They are protected, since they have ben considered to be, animals that are on the list of the conservation-reliant vulnerable species, and on the year of 2007 a report showed that 239 pandas are living in captivity inside China and another 27 outside the country.
Not a very pretencious species, since they're feeding mainly with bamboo shoots and leaves, but because of the process of the massive deforestation of the big bamboo forests, they've been forced to move and find other places to live ...
Some studies showed that the wild population of pandas vary, specifying that there are about 1590 individuals living in the wild areas, while a study from the year of 2006 via DNA analysis, estimated that this figure could be as high as 2000 to 3000.
Now, we are lucky that the community of lego offers us the opportunity all kind of sets, like this one, having panda bears, at least to show to our children these animals in this format, until we'll have the chance to travel to China and show them the real panda bears in their natural habitat ...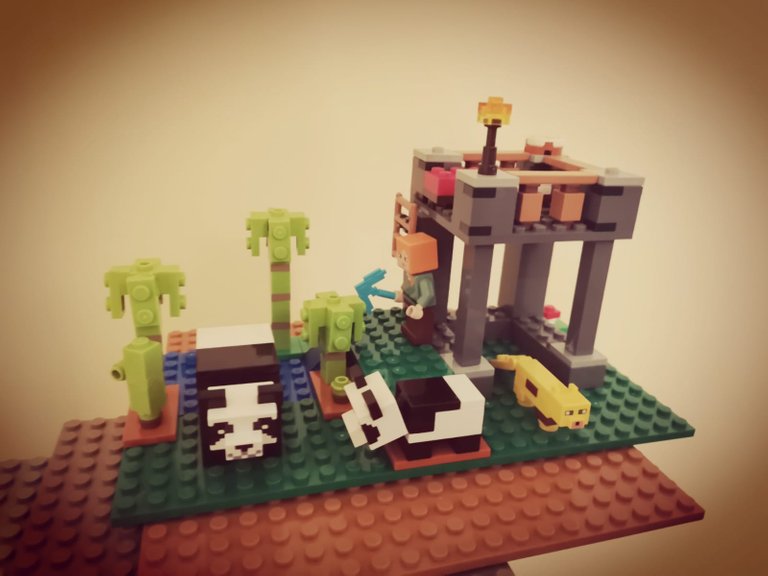 As you can see at this zoo, there's a species of fox as well ...
The name of the one who takes care of the zoo is Leung Tin and he is a good friend with Jedi Cobranium, Jedi Yoda and Chewbacca as well ...
If you'll need as well a great guide, you can choose my buddy, Jeddak GreembeYembe, who knows every spot of this World and he would be your perfect choice to travel in jungles, different dimensions ... :)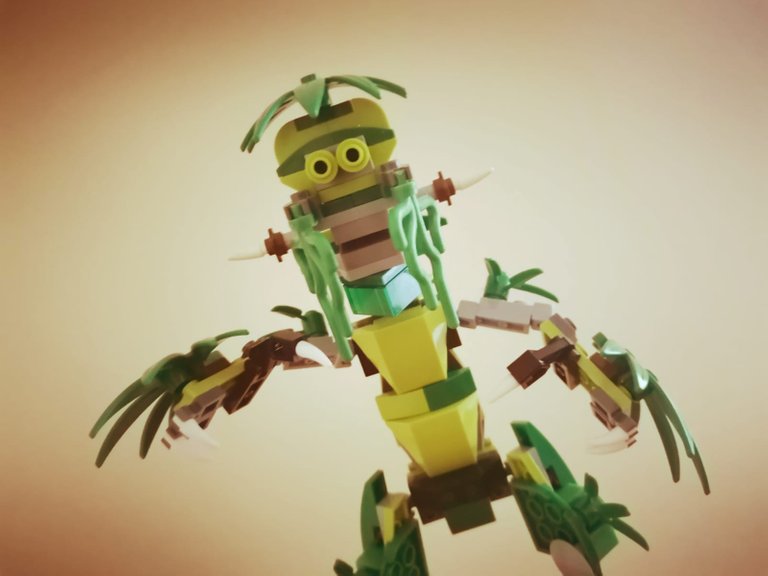 I will leave you know dear cryptonians to observe and to enjoy my photos along with my little story, in which you'll be able to find small informations as well, related to these awesome species of panda bears ...
我熱情地問候你
---
---