Our new creative video - A #scifi story - Jedi Yoda and his Tribe on Marsoom

Hi folks,
While so many crazy things are happening around this Matrix/World ... we still hope that there are still existing some souls that are supporting our artworks ... especially when we are sliced and so dizzy with so many platforms within the matrix of this so called new blockchain ...
Therefore,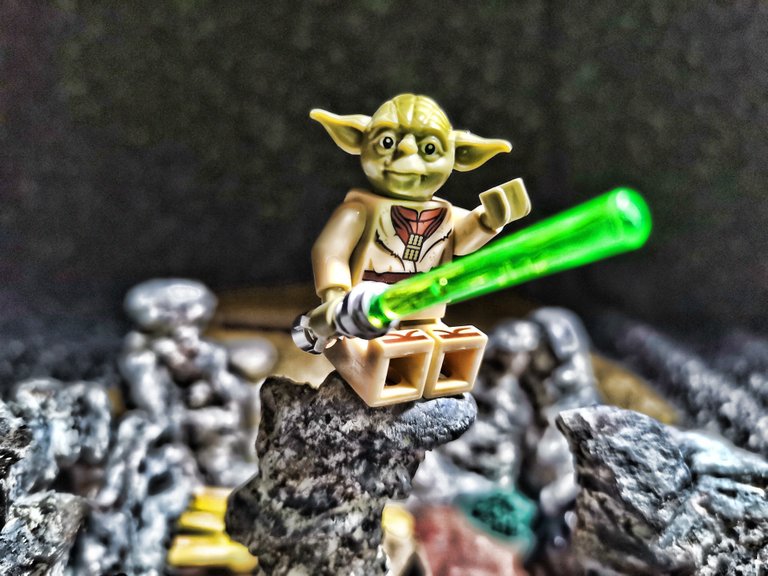 Today, we've decided to #create a new #video through a magic combination between #lego and #clay modelling ... and of course our #music #soundtrack
I know that for some, this adventure might be not so interesting ... but for us, the Jedis :) it's something unique and amazing ... especially through this entire process of creation.
I remember how everything started in matter of clay modelling for this old ruin we've created ...
It looked like this: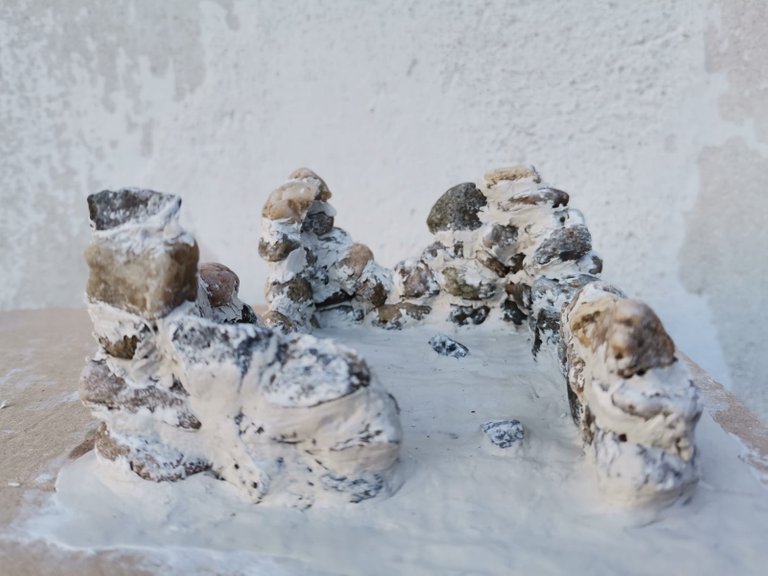 As you'll see in the video, after some time of painting the ruins the entire spectrum looks like this: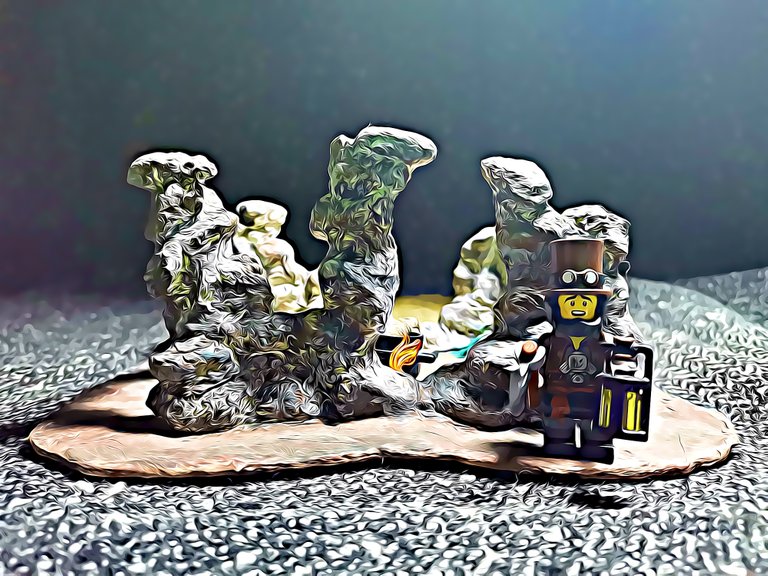 I know, it looks cool animated and with a magical old guard at its gates, the well known futuristic Abraham Lincoln in a lego manner.
More interesting you'll see how these old ruins are looking on our video ...
You can check the videos here:
or even on more futuristic platforms like:
https://odysee.com/@TheArtWorldoftheJedis:5/Jedi-Yoda-and-his-Tribe-on-Marsoom:e?r=FENCg95C4aG2zbiV6o5tr2nBC3qrQRJe
I know that some of you are skeptic about new platforms within the new blockchain ...
Maybe you shall re-think and evaluate the present situation ... and actually you'll see that you'll have nothing to lose, if you'll register on this platform:
https://odysee.com/$/invite/@TheArtWorldoftheJedis:5
Now, let's enjoy some #photos from our new video ... which i think they came out pretty amazing, especially because they were taken by the young Jedi :)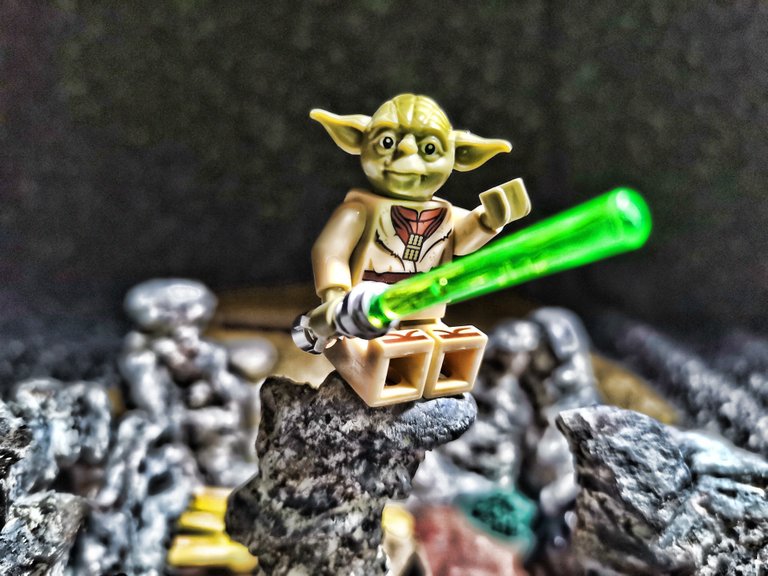 You can see on the following photo the very last result that it will be much more clear and expressive through the video from the above links.
It can be considered a stop motion series of photos.
Having this very last photo with Yoda almost levitating above the ruins, i think that the entire spectrum looks awesome.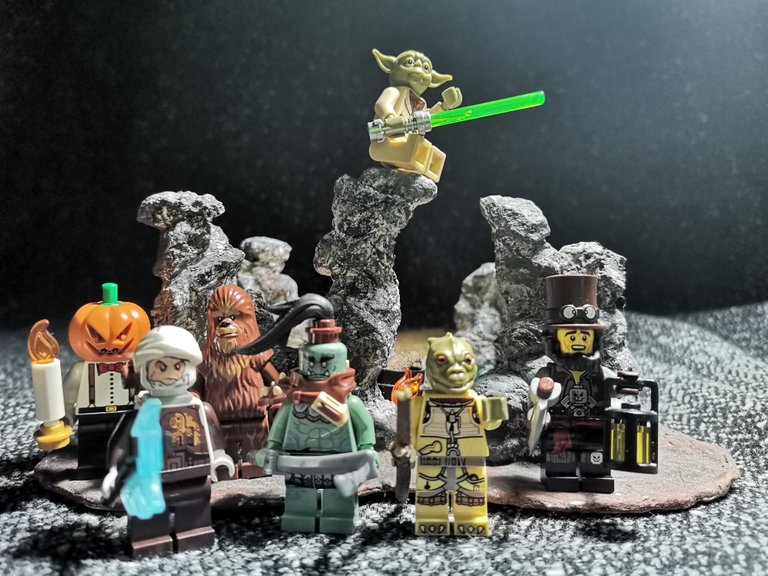 We took also photos with the entire environment we've created for this video ...
Hope you'll enjoy the Marsoom kind of world through the desert and the old ruins.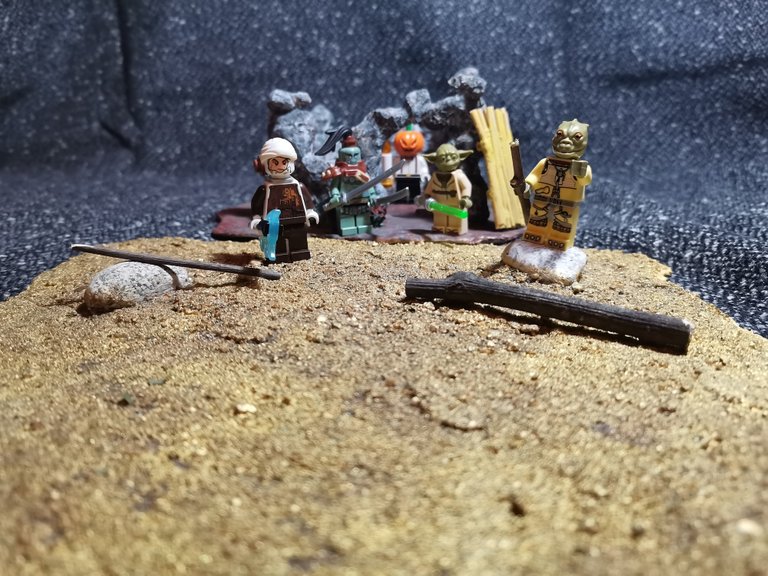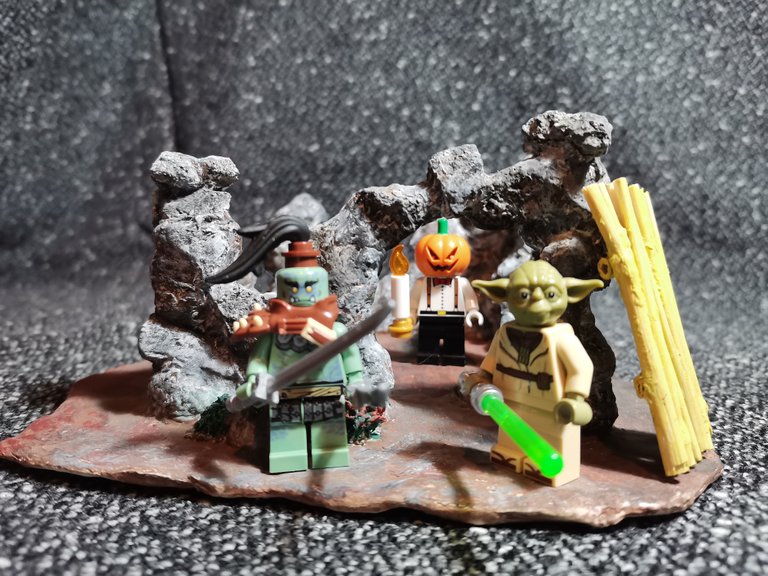 The entire environment, the lego minifigures, light, clay sculptures, were created by us, the Jedis :)
Hopefully, you've enjoyed our today's episode ...
Hope to see you around to our video channels.
Feel free and share at least our videos, and be sure that we'll subscribe back to you if we'll see your page on our list of followers.
May the Force be with us.
---
---