Is the worst yet to come? We hive community should care about it?

No matter what happen, hive is the safe place for their users and investors. After that FTX disaster and now crypto.com, Users lost trust on centralized crypto exchanges. Again "Not Your Keys, Not Your Coins" is proved to be true. And this is the golden words that you have to remember it so that you can always take precautions. Always hold your crypto in decentrlized wallet and if you are trying to use decentralized exchange too then it is gonna be a very good for you and always keep your keys in safe place so that you can save yourself from further loss. Trading on centralized exchanges is still okay but say no to holding for long term.
---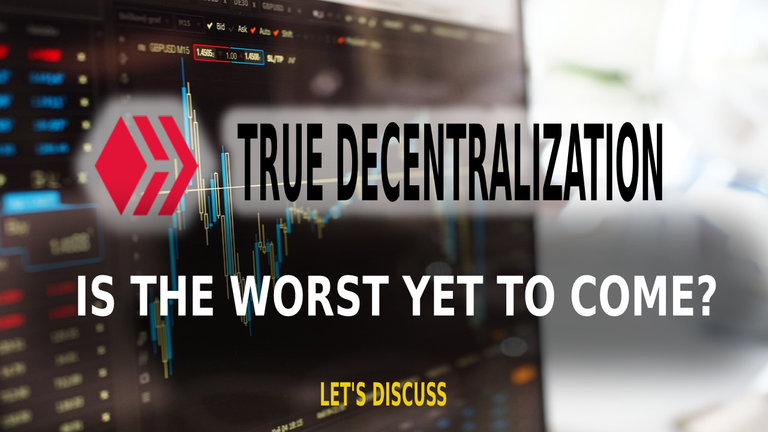 ---
So lots of fuds are coming and we will see more bad time in coming days But these bad days will findout the bicoin bottom as well and this is what we are looking for.
---
Hive, Leofinance and splinterlands decentralized and safe environment
---
Let's assume worst case scenerio and let's say bitcoin will go down to 9$ k. I think it can not go below than 9$k that is why i consider 9$ k is the worst case scenerio. Even in this time we can see drop in the hive and other hive blockchain token price but it is not going to worst like other projects such as Luna and FTX. Big difference is they belongs to the centralized environment and if you see hive and it's major dapps then you can see true decentralization here.
---
Hive is like a family and this community survived many worst things. Even in this bear market users earning hive, leo as well as splinterlands tokens so there are no chance to worst level selloff and still community trying to create more decentralizd environment and even the user know the true value of every single hive token and increasing their hive power to earn further more curation rewards.
---
Ofcourse as hiver, we have to care about current situation because bitcoin is like door to enter in crypto space and we are all crypto community too so if the bitcoin fall, we fall too but what is i am saying that we are not going to see that much worst situation and that is the reason i have never trusted that much in other crypto platforms like i did in hive and it's dapps. Hive and it's tribes giving opportunity to make content and earn crypto in this bear market as well as other side biggest nft card game splinterlands providing decent earning opportunity by splinterlands itself and new genesis league goals platform. You can earn airdrop and highest APR in GLX staking..
---
Bottom Is it yet to come?
---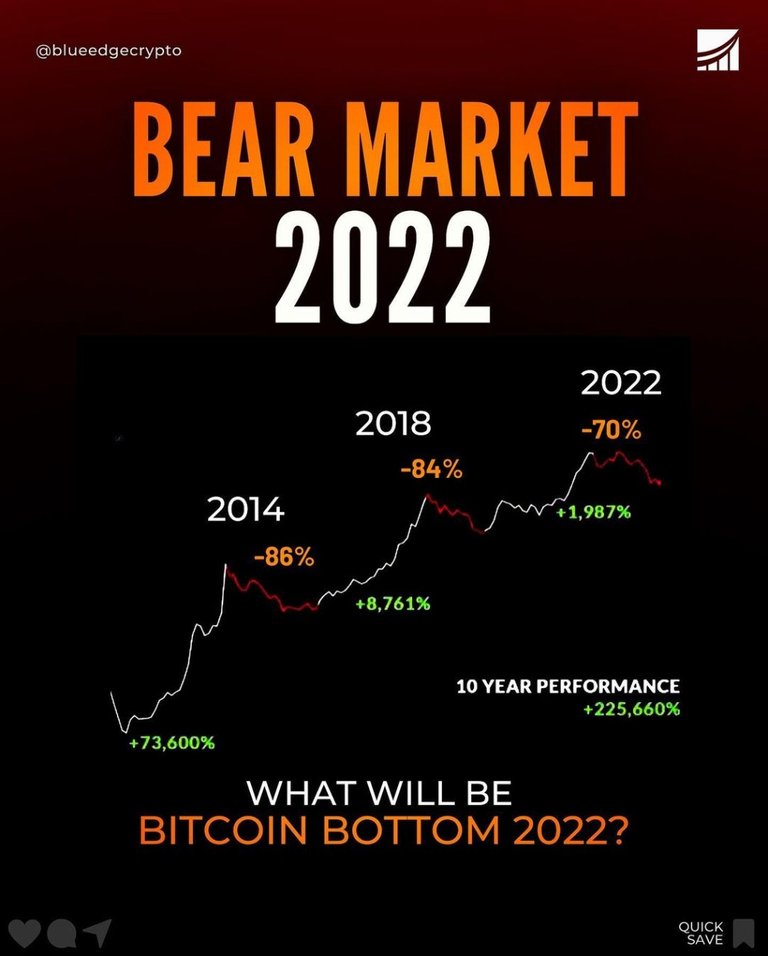 ---
You can see above image and there is every bear season has 84% to 86% fall and currently we are at 70% fall so still we can expect more 15% fall because history repeats. Elon musk and CZ trying sharing their positive tweets today but don't trap in bull-trap because according to charts and fundamental analysis bottom has not done yet. So we will see bottom soon because we are near the bottom. We will see big wick and then price will rise by 12% to 16% and when this happens then you understand that bitcoin bottomed out.
---
So remember this and stay safe, i will meet you in my next blog. Share it....
Image source : Pixabay
○_____________________○________________________○
| 👇 | | |
| --- | --- | --- |
| | | Hi I am lucky ali from gujarat, india. I am crypto enthusiast, blogger, SEO and web developer. I always interested to learn new things and getting new experience. You can find me on hive, twitter and discord (Lucky Ali#6343). Sharing is caring, Thank you my hive family ♥ |
Posted Using LeoFinance Beta
---
---